Sparkling Watermelon Lemonade – Looking for a way to use up all that watermelon? Need a quick and refreshing summer drink? Try this delicious and easy Watermelon Lemonade.
This post contains affiliate links. If you click on an affiliate link and make a purchase, I will make a small percentage on your purchase, which helps keep this website running! Thank you!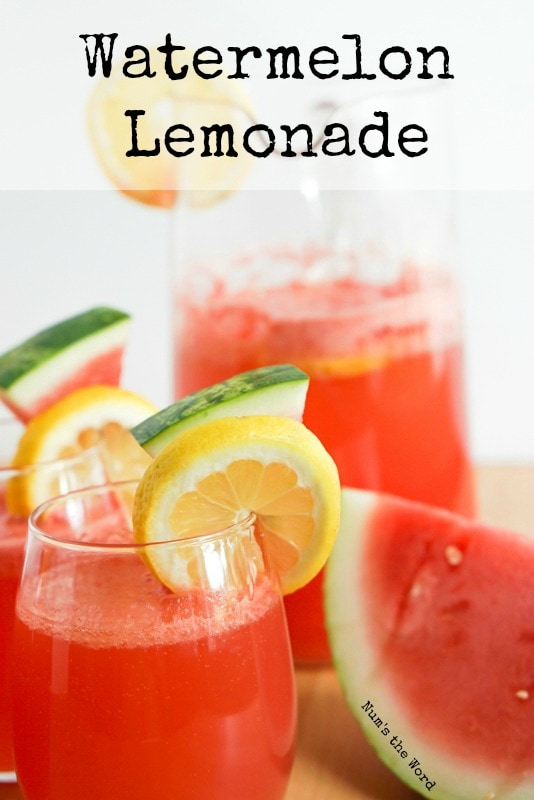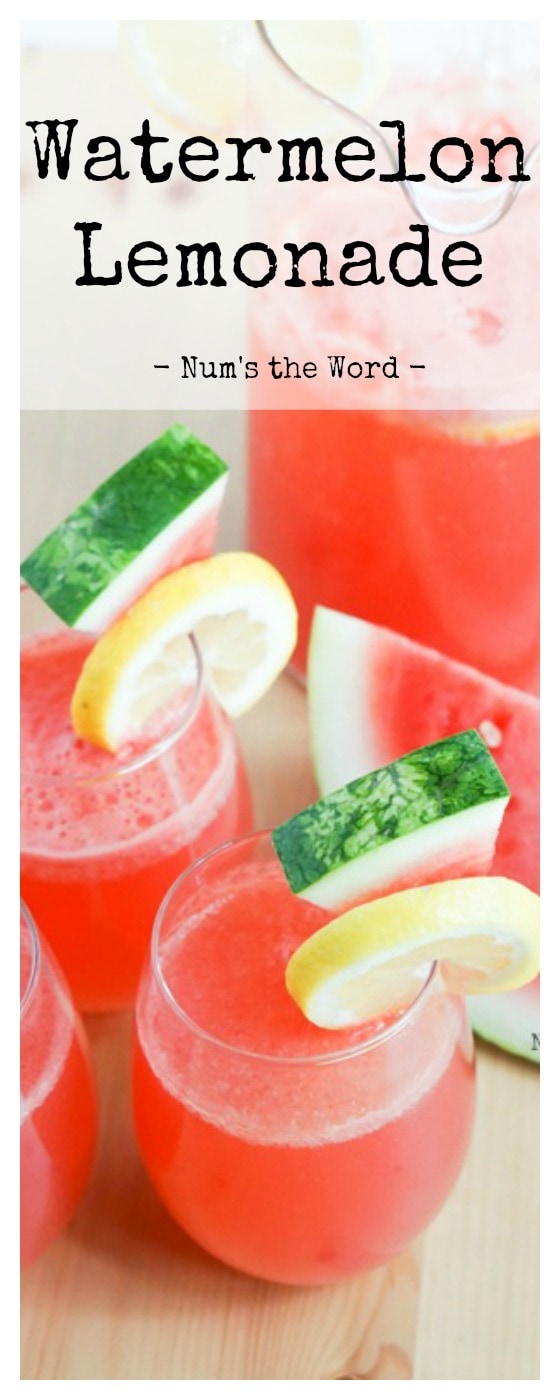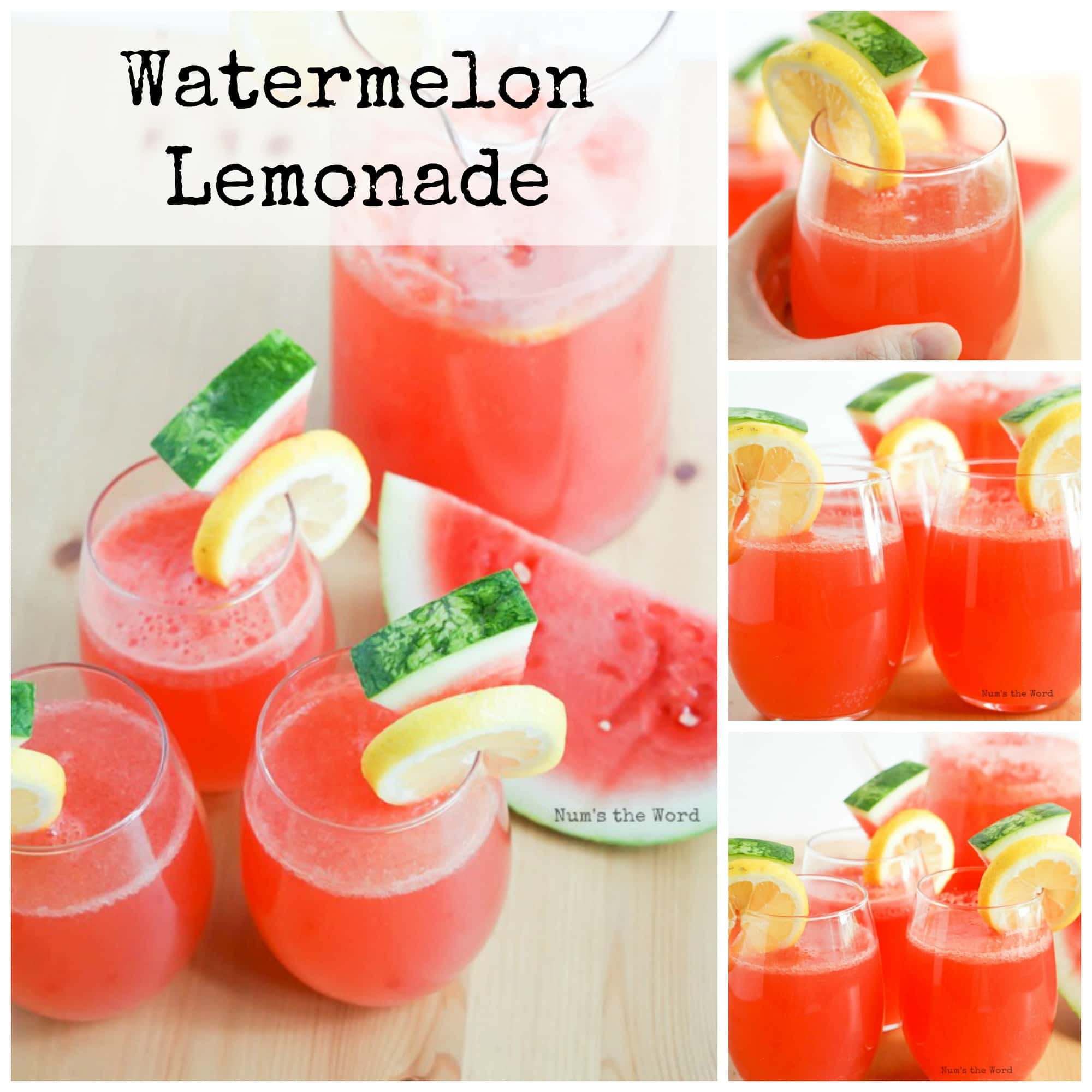 Every summer I become obsessed with Watermelon. I love it.
And for the last few years I've been the only person in the house to eat it. I buy an entire watermelon, eat as much as I possibly can and then toss whatever I can't consume.
This year though, I finally have another watermelon lover! My son LOVES watermelon. He's as obsessed with it as I am and if he sees me eating it, he has to eat it too!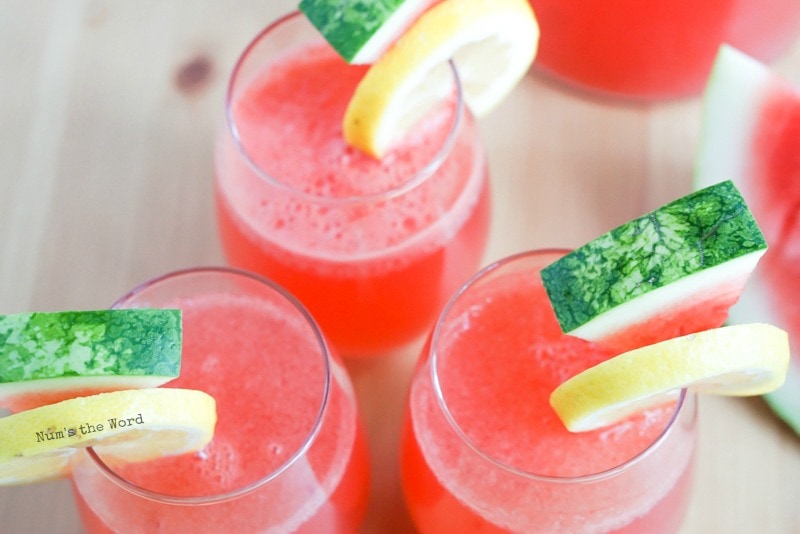 I don't see why the rest of my family isn't as obsessed about it as we are.
Watermelon is fresh, fantastic cold and juicy and goes great with so many flavors.
And of course there is always the debate of whether you should salt your watermelon.
I grew up where it was normal to salt your watermelon. However since I've become an adult I've not thought much about that and just eat it fresh and straight from the melon.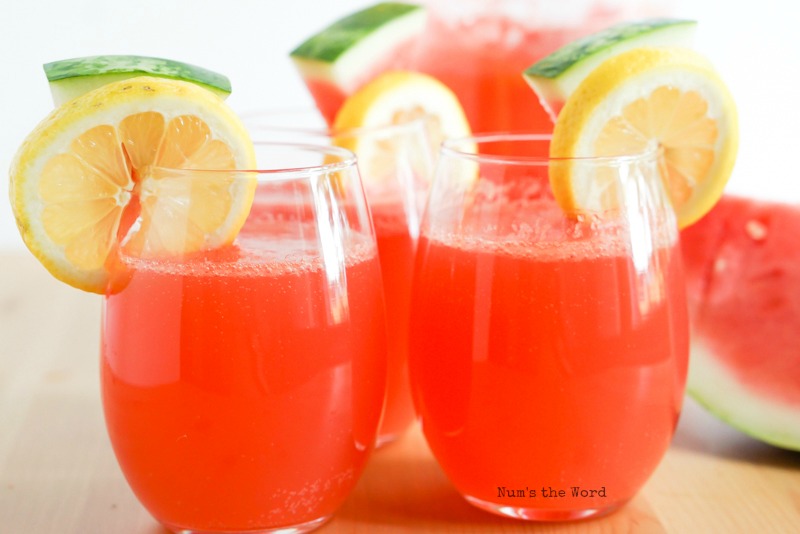 This year, because there is more than just myself consuming them, I've purchased several. And after a few of them I decided that a fruity watermelon drink sounded pretty tasty in my mind.
Seeing as how Lemonade is our all time favorite beverage in our home, it only made sense to play with that. We've already created a Homemade Lemonade recipe, Strawberry Lemonade, and Raspberry Peach Lemonade recipes for the website, so why not a Watermelon Lemonade?
I took my simple Lemonade syrup and then added some tasty pureed and strained watermelon juice and sparking water or lemon lime soda to it and created a drink that is a HUGE hit among my son and I.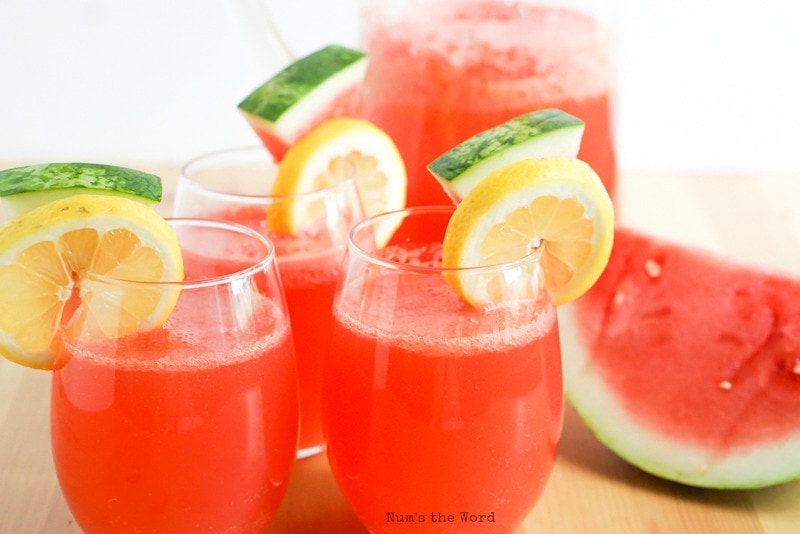 I have yet to convince the rest of the family, who are not watermelon lovers like us, that this is a fantastic drink, but I still hold hope that one day they'll convert too!
If you love lemonade and watermelon, then give this Sparkling Watermelon Lemonade a try.
It's simple, delicious and the perfect drink on a warm afternoon while watching the kids play outside.
Ingredients
1 1/2 cup sugar
1 1/2 cup water
1 1/2 cup fresh lemon juice
3 cups watermelon juice
6 cups sparkling water
Instructions
In a saucepan on medium heat, combine sugar and water. Stir until dissolved.
Bring mixture to a boil and stir continually for 5 minutes on a rapid boil.
Remove from heat and let sit for 5 minutes.
After 5 minutes of resting, add fresh lemon juice and stir to combine.
You've just created a basic lemon syrup.
In a blender, puree watermelon and strain.
Pour watermelon juice into lemonade.
Add sparkling water.
Top with a slice of watermelon and lemon for decoration
https://numstheword.com/watermelon-lemonade/
Other Watermelon Recipe's You'll Love…
Originally published on: August 29, 2014
Photos updated & republished on: June 26, 2017