This easy Wild Plum Spritzer is a sparkling drink that will make you smile! A fun and tasty way to use Wild Plums. Fancy enough for mocktail hour or casual enough for family dinner!
This post contains affiliate links.  If you click on an affiliate link and make a purchase, I will make a small percentage on your purchase. This helps keep this website running! Thank you!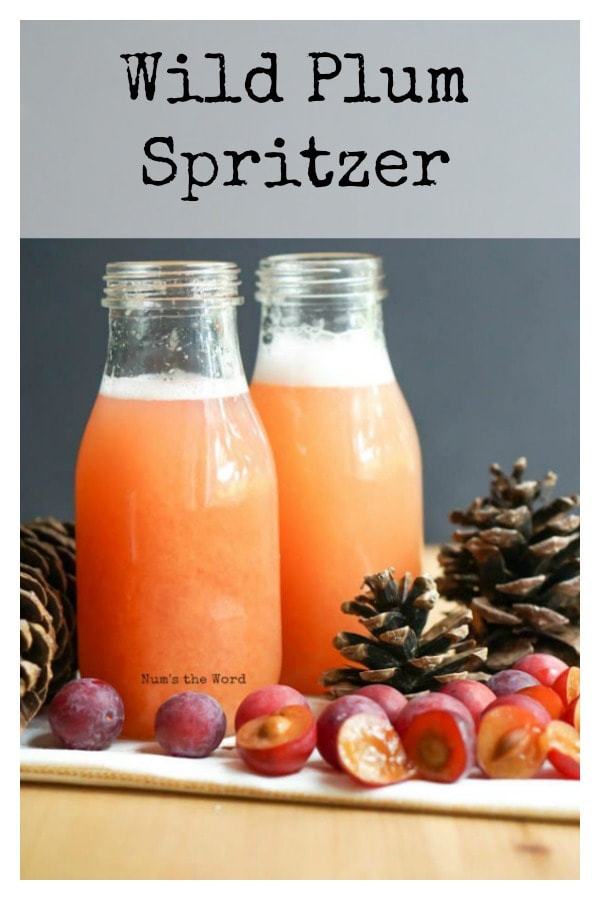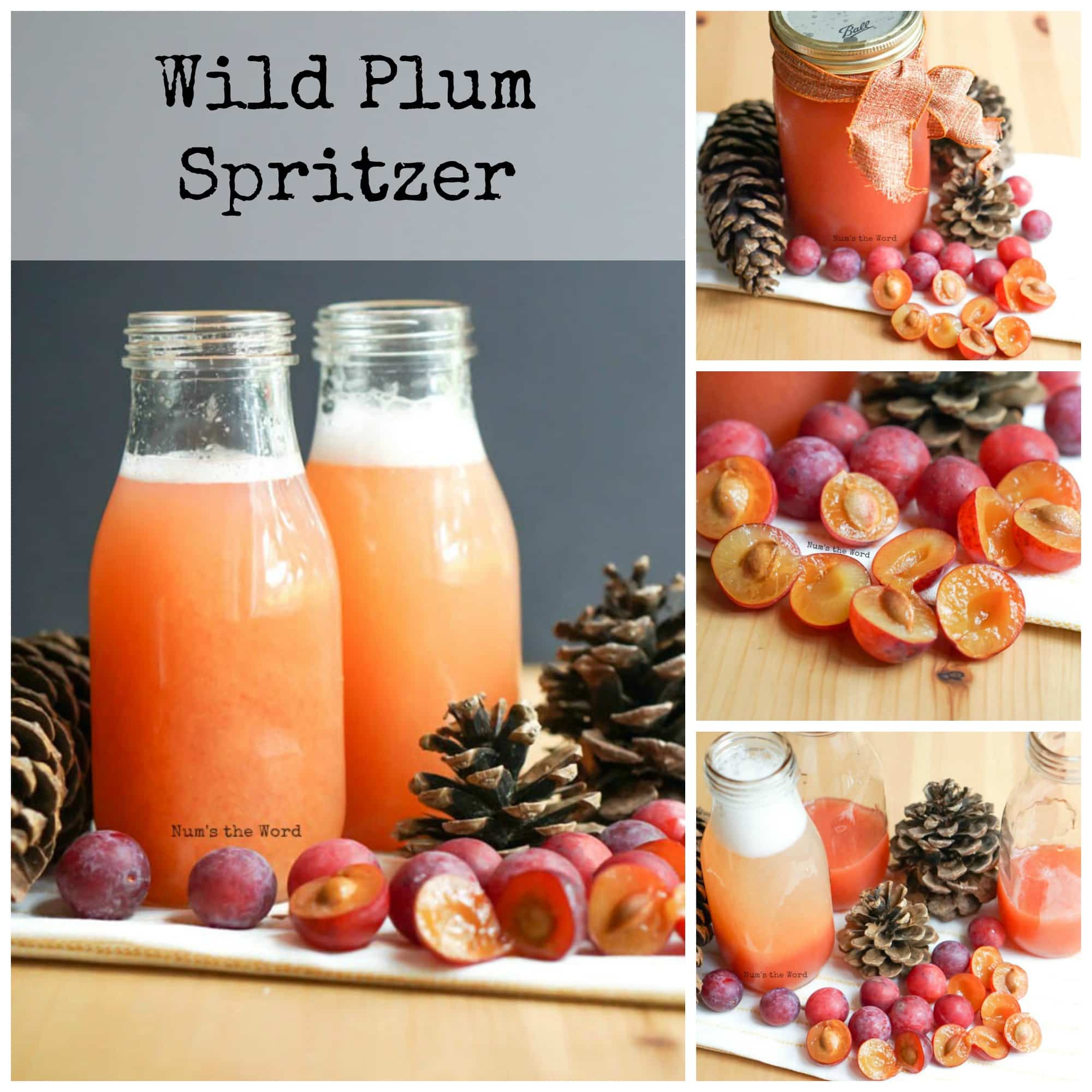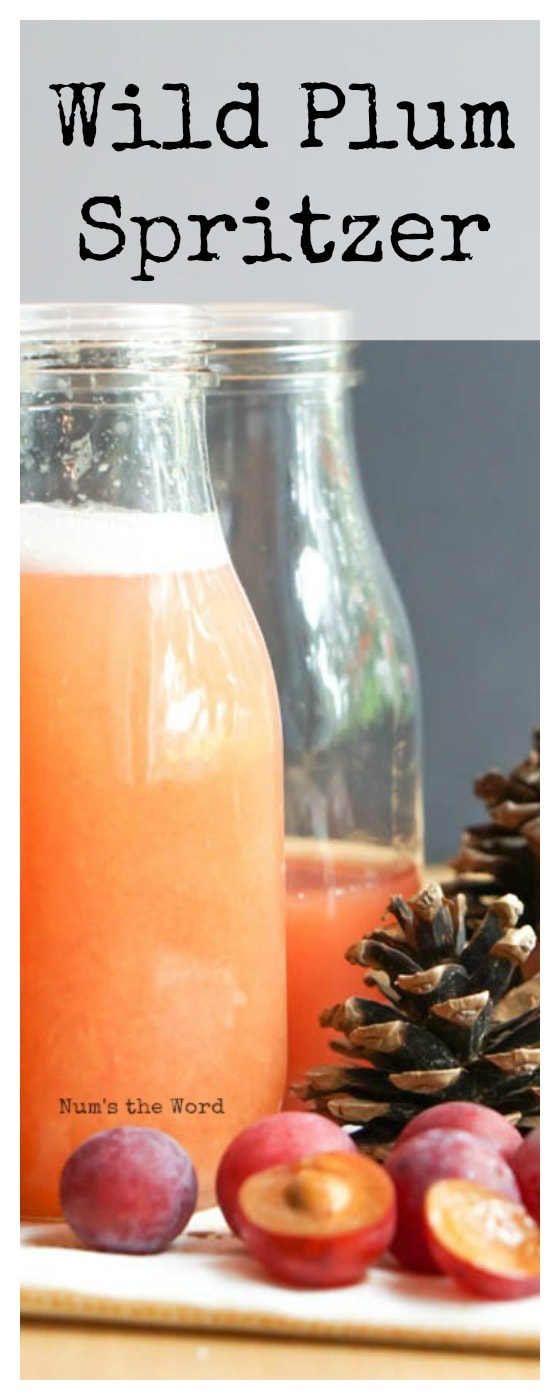 Have you ever heard of wild plums?
Clearly if you are here you must have.
Up until recently I had not.
In fact, when one of our cupcake customers was telling me about where I can pick free wild plums.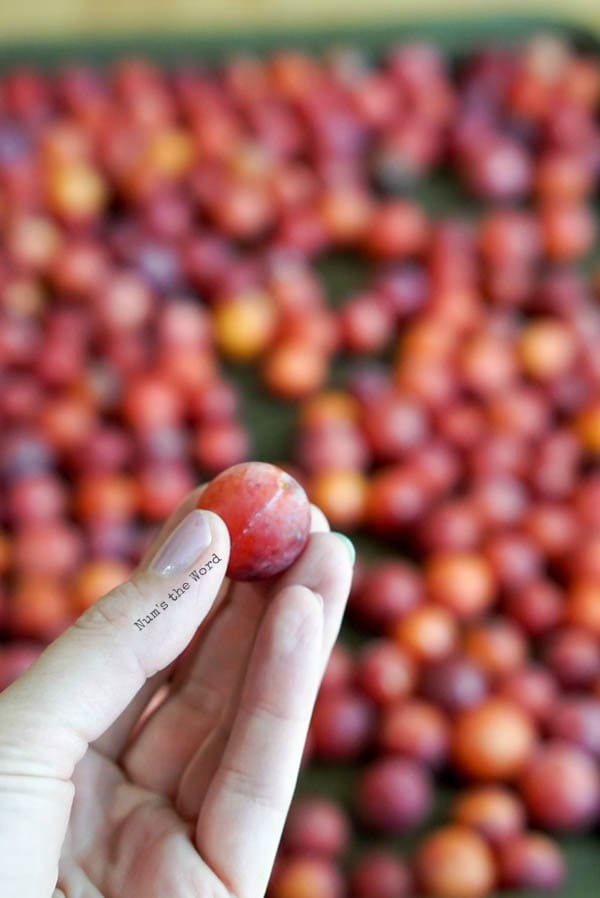 I assumed they were plums that grew in the wild.
I did not expect to find large globe grape sized plums on a bush like tree!
After picking a bag full with my family, I then started to toss ideas around with my husband on what to make with them.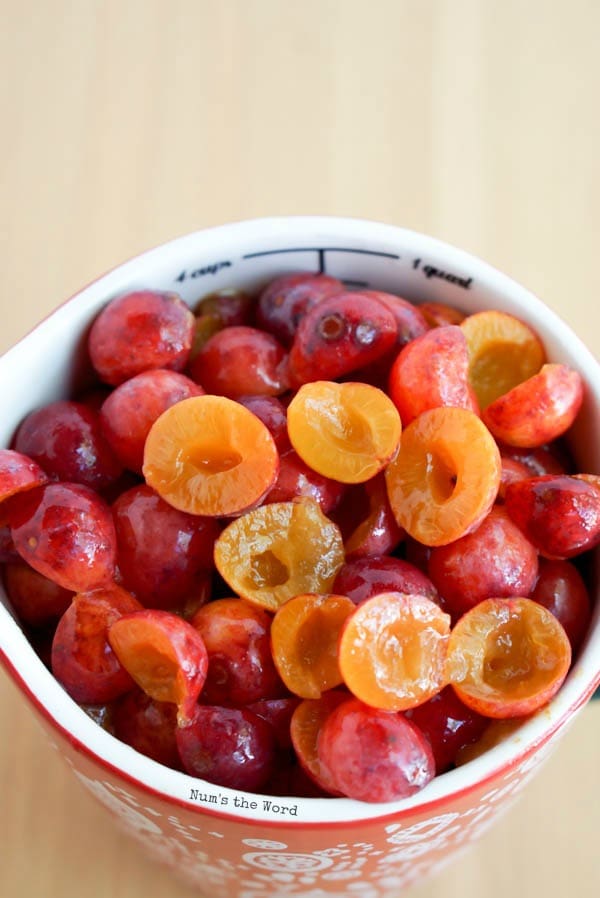 My first thought was a crisp or cobbler.
Any fruit works well as a crisp or cobbler, however I just wasn't feeling it.
Instead I decided to make this Wild Plum Spritzer.
I had just finished up the last week of our summer Cupcake and Lemonade Stand and was craving a new fruity drink.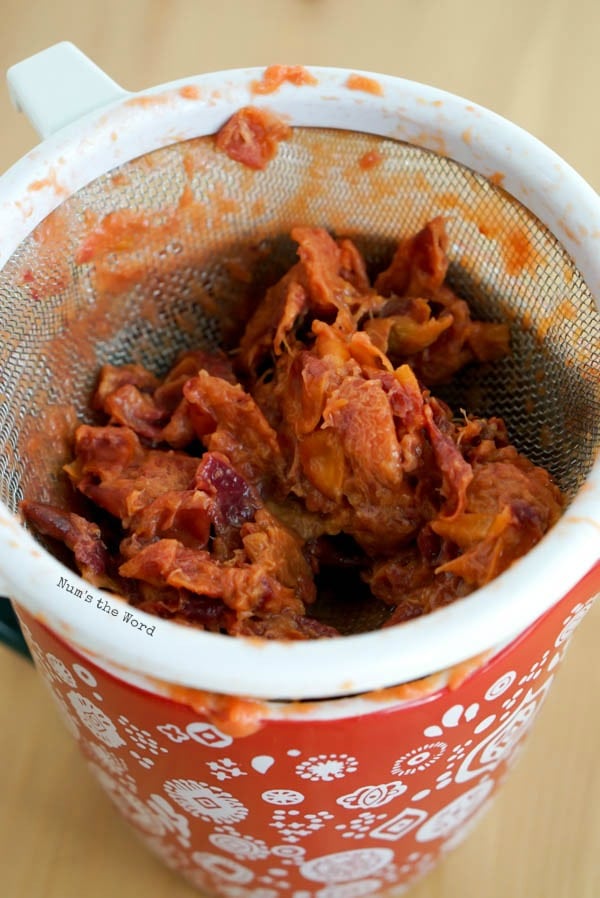 I love plums and grew up on the two different varieties growing up.
However Wild Plums were not one of them.
It turns out that wild plums aren't just found in Minnesota but all over the country!
Having become somewhat of a simple syrup expert with all the lemonade we make every year, I had a basic concept of how to create this Wild Plum Spritzer.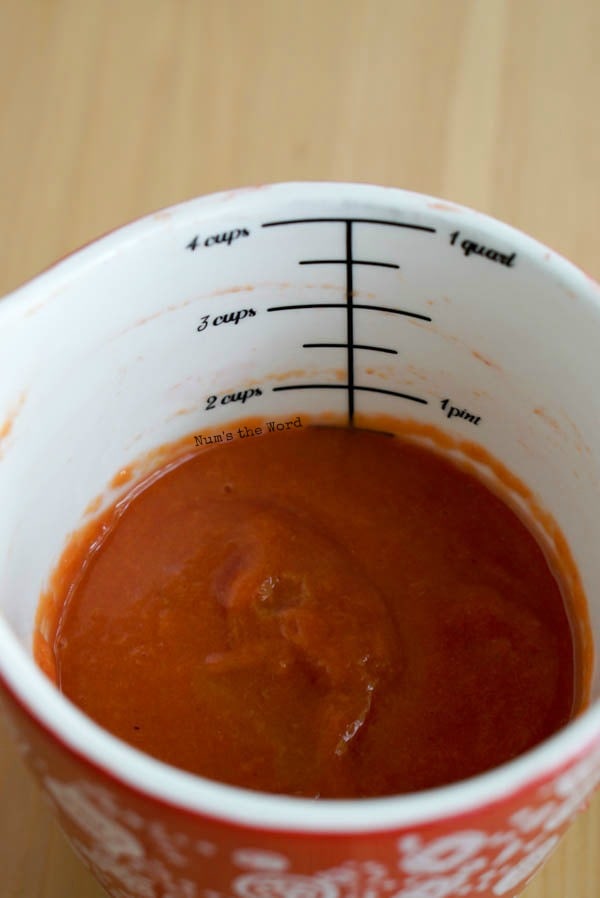 First I needed to see how much juice I could extract from these plums.
Once I knew how much juice I could get out of them, then I'd know how much simple syrup to create.
The most time consuming part of this Wild Plum Spritzer is slicing open each plum and taking the seed out.
With ripe plums, this task goes quickly but it is tedious.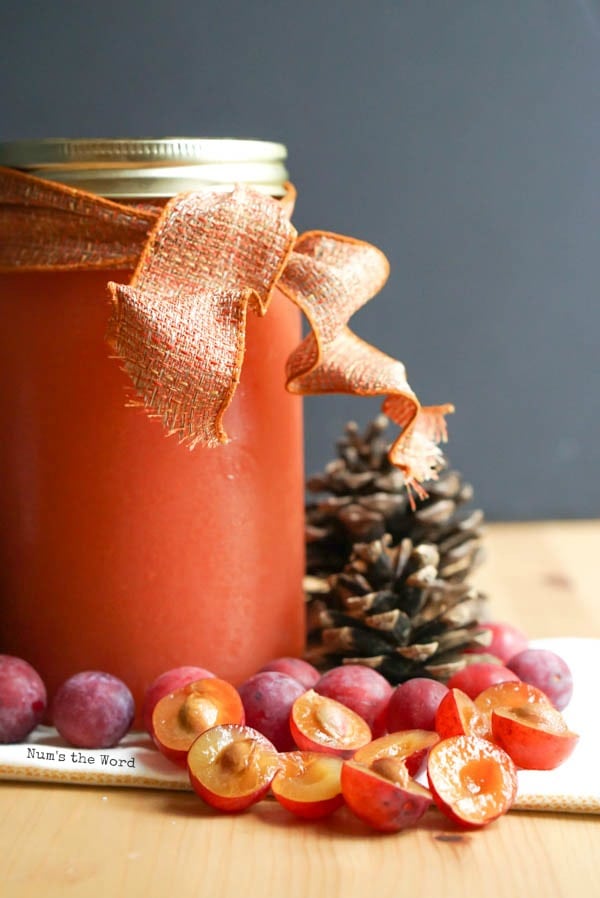 Once I cook the plums down with a splash of water, they happily release their juice and pulp!
Next it's time to strain it.
Depending on how much pulp you want in your beverage this may require a few times through a fine mesh strainer or cheese cloth.
Though the plums are sweet enough to eat, when you cook them down with their skins on, the juice becomes tart.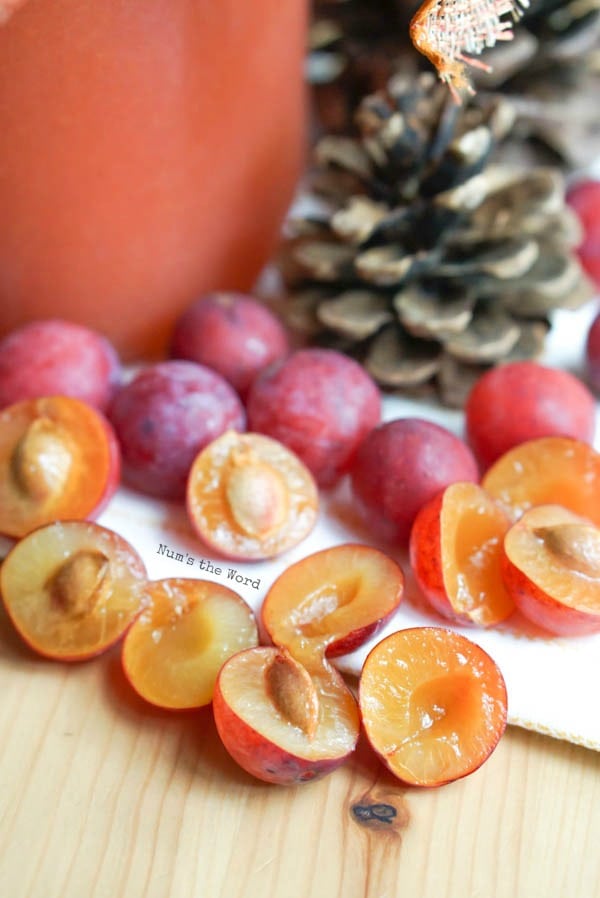 I was really surprised by this.
I was expecting a sweet plum flavor but the results were very tart.
Don't worry, that's where the simple syrup comes in!
Finally, once you know just how much juice you have to work with you can make your simple syrup.
A simple syrup is just sugar and water boiled together to create a sweet syrup.  The longer you boil it the more water that evaporates and the thicker your syrup.
However we don't want a thick syrup.
We want a drinkable sugar water that will sweeten that tart juice right up!
Once you have your simple syrup, you can add your wild plum juice in and mix it up.
This mixture will still be warm so you'll want to refrigerate it for several hours before serving!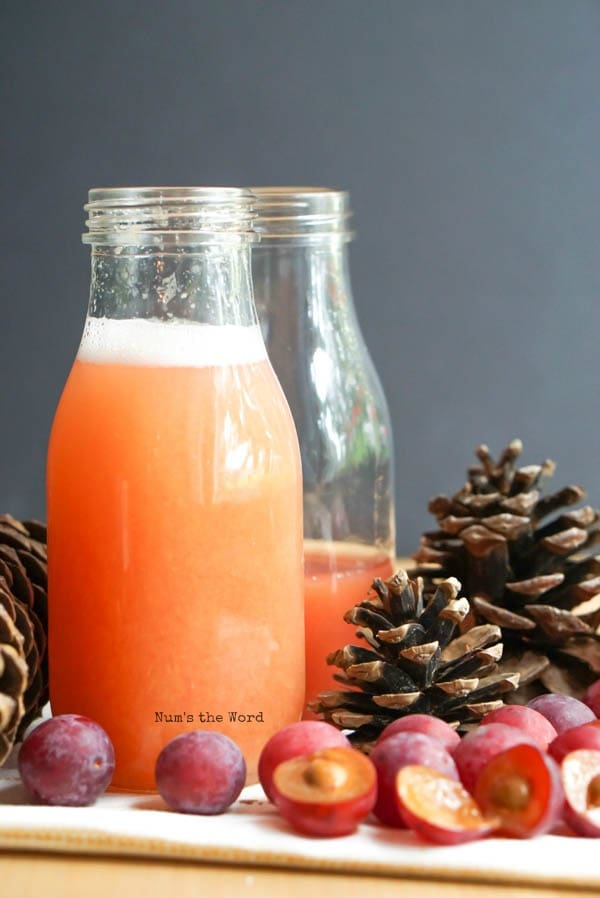 I am so glad that my friend, and loyal cupcake customer Randy, mentioned on our last night that there were wild plums growing not far from my home!
Had he not said anything I never would have known where to find them or what they really were.
And without him, I never would have been able to enjoy this Wild Plum Spritzer.
And now I am able to share this knowledge with each of you!
If you live local to St. Cloud, MN then shoot me a message and I'll tell you the secret to where you can find these delicious plums at!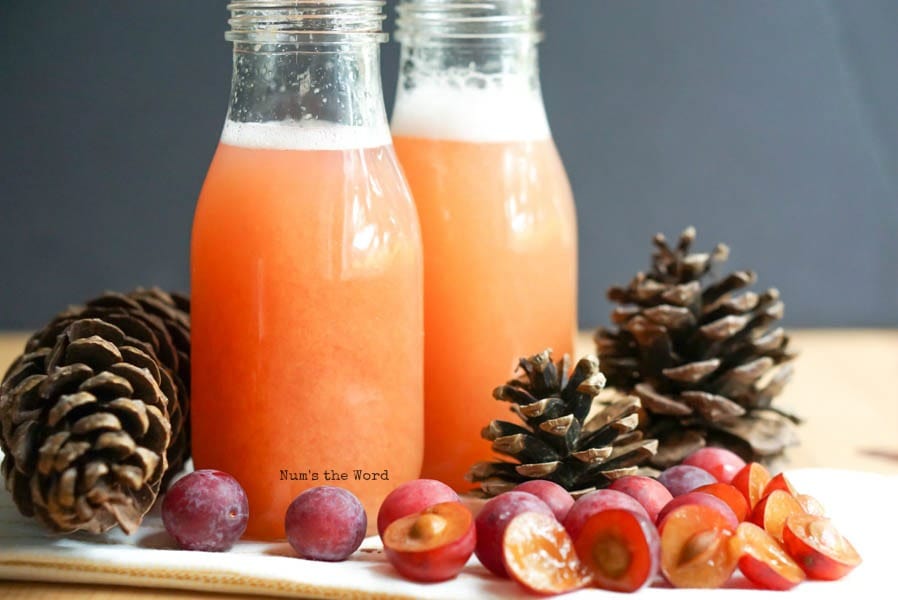 For all of you who are not lucky to live here, Google Wild Plums with your state or city and see if you can find some!
And of course with all things, if you are dying to try this drink and cannot find wild plums anywhere, then buy some traditional plums and create this drink with those!
This entire recipe post is dedicated to Randy because the old saying "Sharing is Caring" really is true!
Thank you Randy for your tip and for introducing me to a completely new fruit!!
Yield: 12 Glasses
Wild Plum Spritzer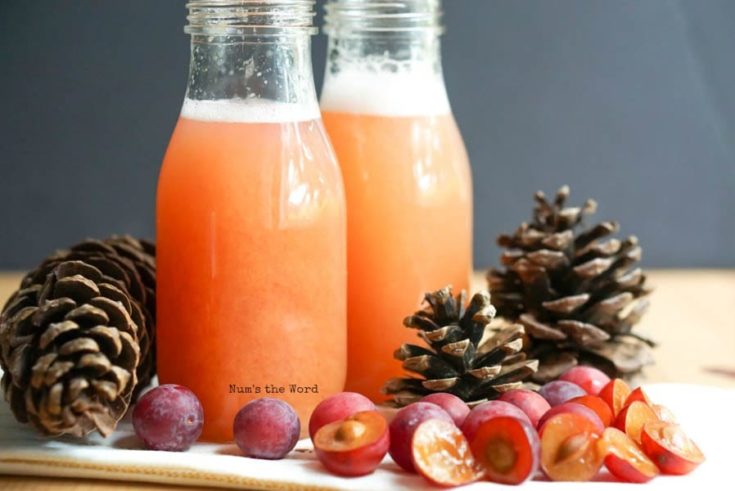 Ingredients
4 cups of pitted wild plums with skin on.
1/4 cup + 1 3/4 cups water
1 3/4 cups sugar
2 liters sparkling water
Instructions
In a medium pot add 1/4 cup of water and pitted wild plums
Bring to a boil. Lower heat and simmer for 8 minutes or until pulp pulls away from skins. Stir regularly and smash wild plums as you stir.
Place a mesh strainer over a large liquid measuring cup or bowl.
Slowly stir with a spoon until juice seeps through to measuring cup or bowl. Discard the pulp.
Repeat in batches until all pulp has been pressed and juice has filled measuring cup or bowl. If doing a bowl, you'll want to measure out mixture to see how much juice you got from your plums.
Whatever amount you received will be the equivalent for the sugar and water.
I received 1 3/4 cup of plum juice...so my simple syrup would have 1 3/4 cup water and 1 3/4 cup sugar.
However if you got 1 1/2 cups plum juice, you'll do 1 1/2 cups water and 1 1/2 cups sugar. I hope this makes sense.
So in a separate larger pot, add the correct amount of sugar and water. For me it was 1 3/4 cup water and 1 3/4 cup sugar.
Bring to a boil and boil for 5 minutes.
Remove from burner and add wild plum juice. Stir.
If mixture is has too much pulp, strain again with a finer mesh strainer or cheese cloth.
Place mixture in a quart canning jar and refrigerate for several hours or overnight.
When ready to serve, fill glass 1/3 full with plum syrup and add sparkling water to make a full glass.
Gently stir and drink!
Notes
Enjoy concentrated wild plum syrup for up to 7 days. Or freeze for later use!
Other Beverages You'll Love...