These Peeps Popcorn Balls are our favorite way to enjoy leftover Peeps. Perfect for Peeps lovers or those who hate Peeps. Either way, everyone loves colorful marshmallow popcorn balls! They taste great and are a family favorite treat!
This post contains affiliate links.  If you click on an affiliate link and make a purchase, I will make a small percentage on your purchase. This helps keep this website running! Thank you!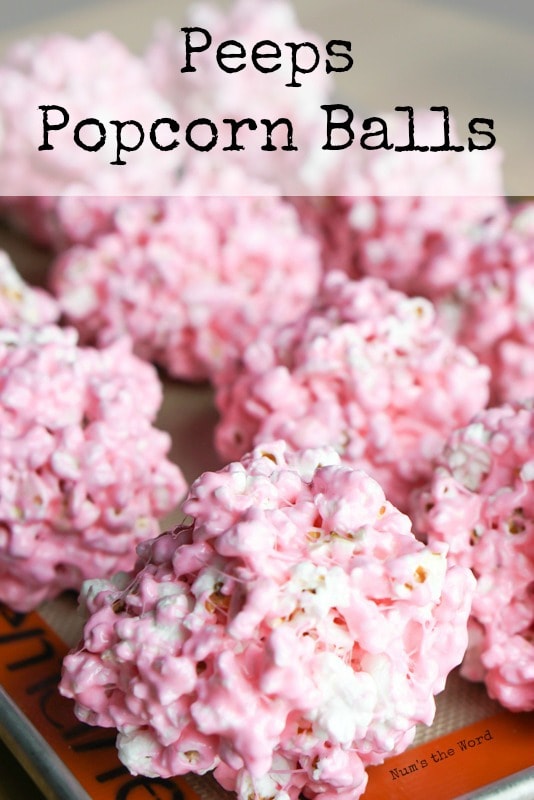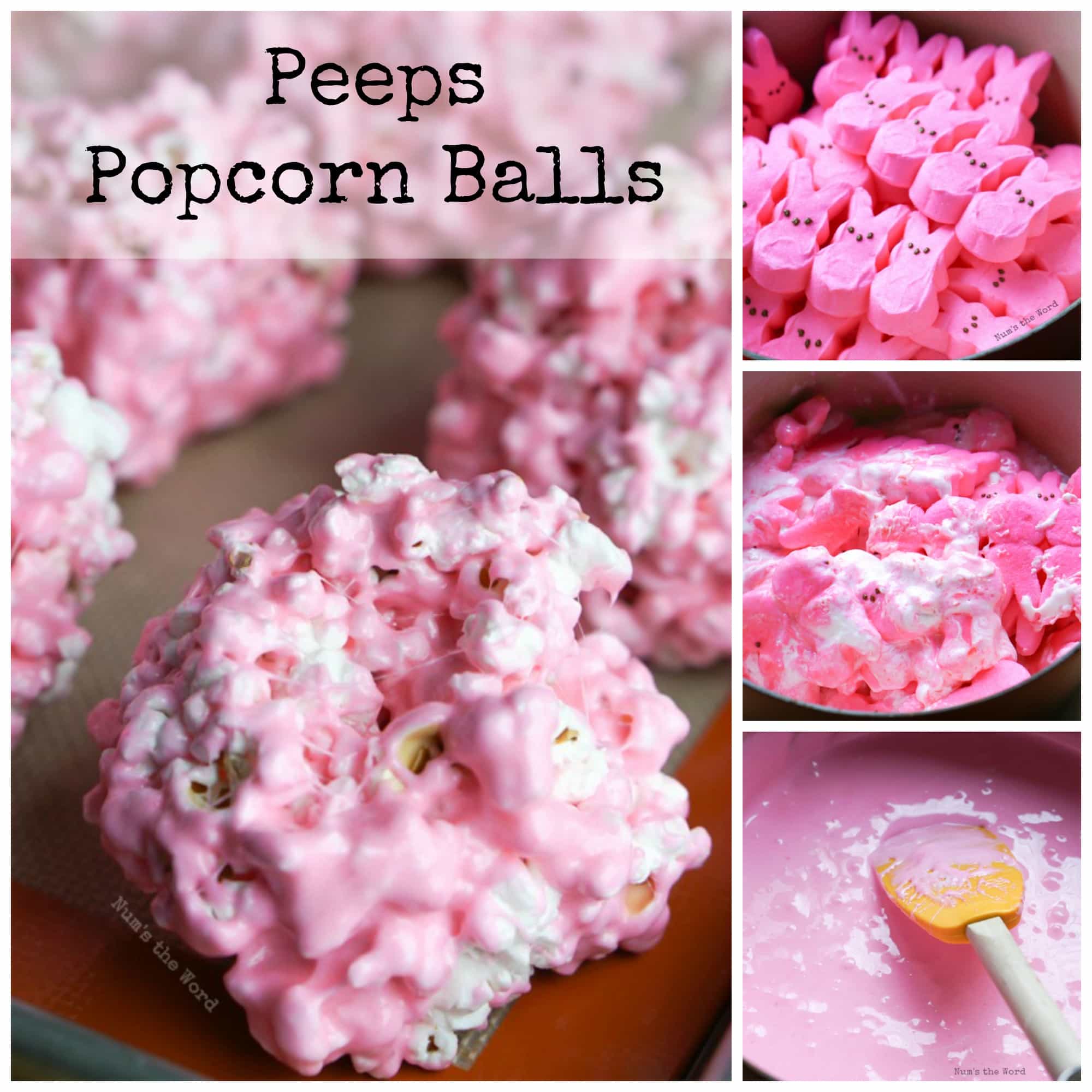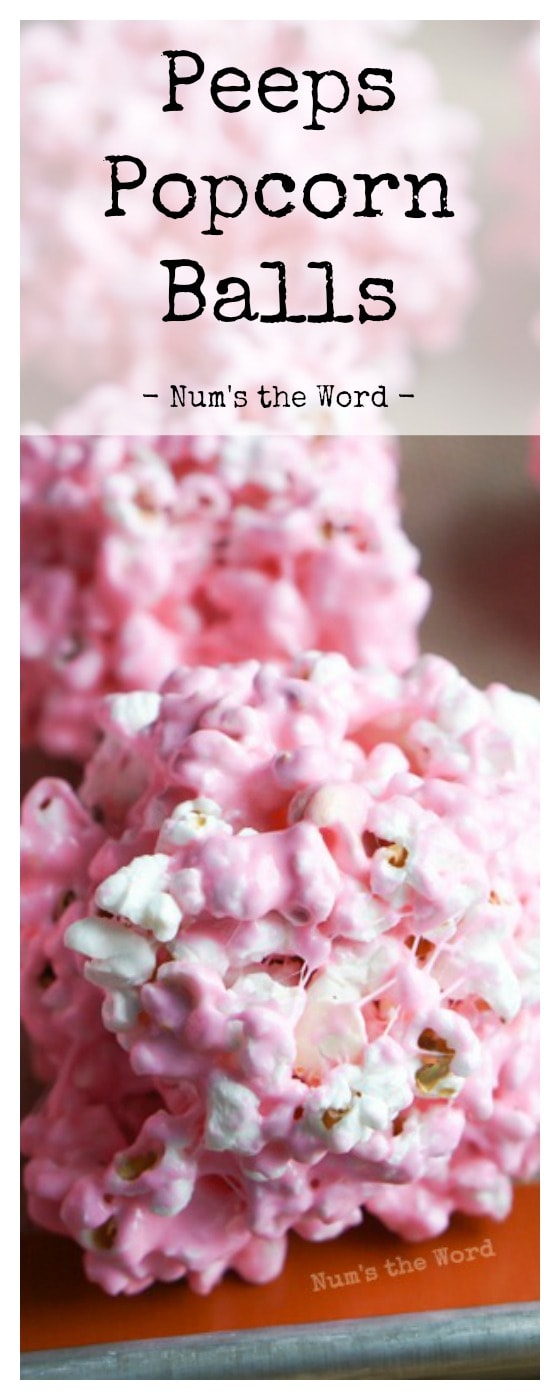 My kids LOVE Peeps.
It is one of their favorite treats at Easter and they go nuts for the sugar coated marshmallows.
I on the other hand do not like them at all.
My favorite way to eat a Peep is to toss it in the garbage!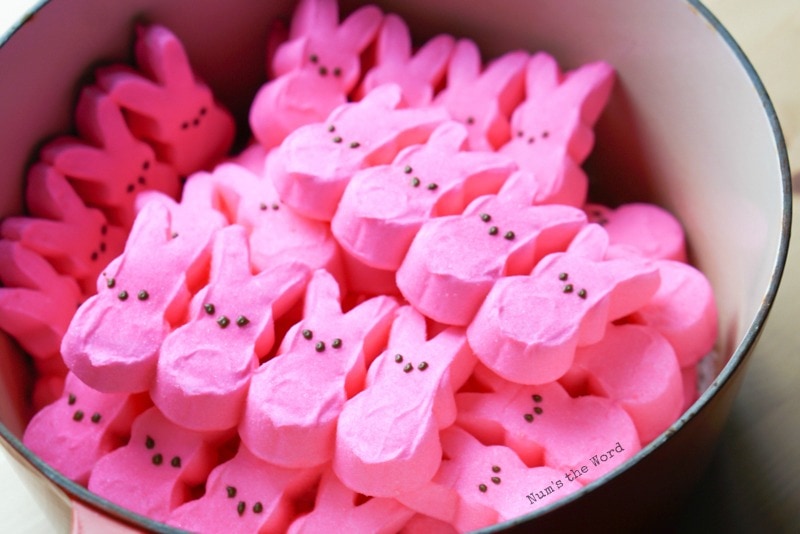 However, because my kids like them, we buy peeps every year for them.
Unlike when I was a child and Peeps were only available at Easter, they are now available all year in different shapes and sizes and flavors!
Despite that being true, we still only get them for the kids at Easter.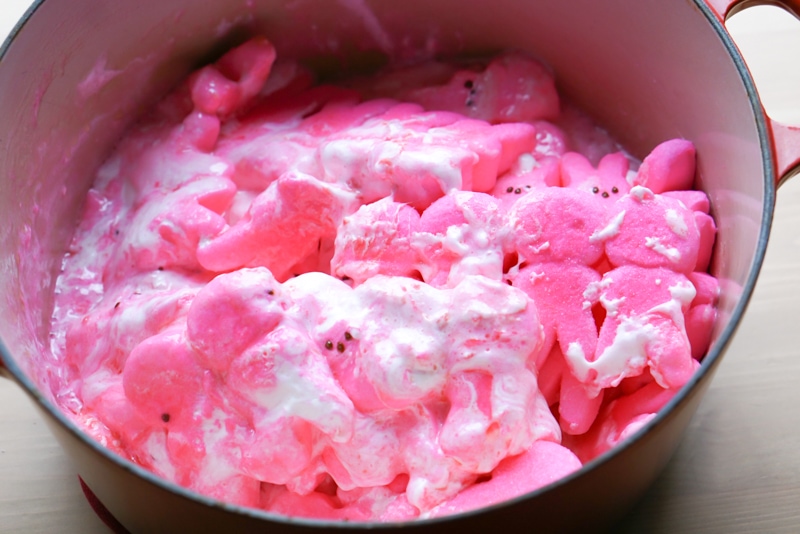 Mainly because I don't care for them.
Yes my kids each get their own package of Peeps.
However, we do not let the kids eat the entire package in one sitting.
Because of this, the Peeps eventually dry out and get tossed.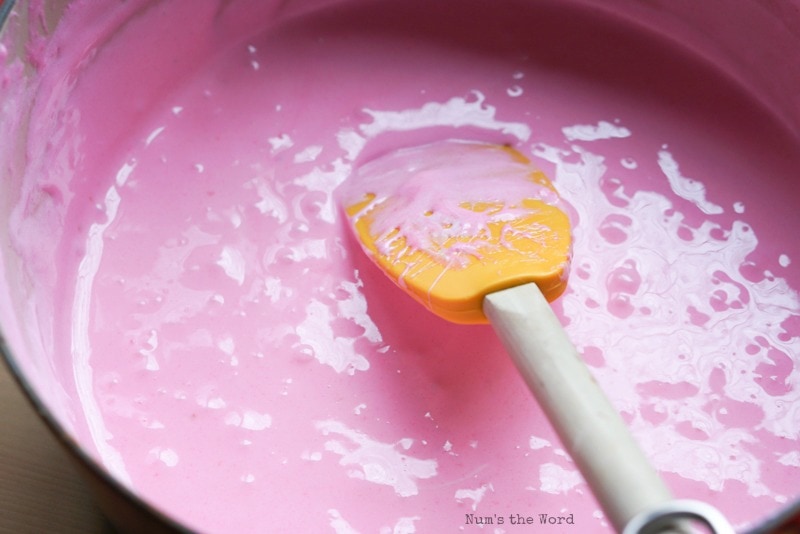 This year, I am changing things up.
Instead of tossing those gross peeps, I've decided to repurpose them into one of my favorite treats  – Popcorn Balls!
I love marshmallow popcorn balls and so I figured the same concept I use with marshmallows should hold true for Peeps.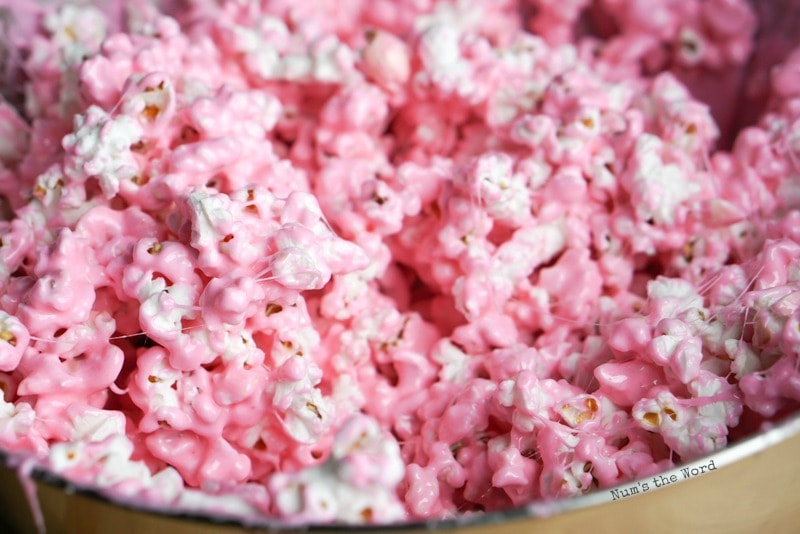 So one day I started to play around with the idea of melting them down to see what would happen.
To be honest, I was really curious if they really were marshmallows and behaved like marshmallows in a hot pan; or if they were fake and would dissolve into something strange.
I am happy to report, and as you can see, they do behave like marshmallows!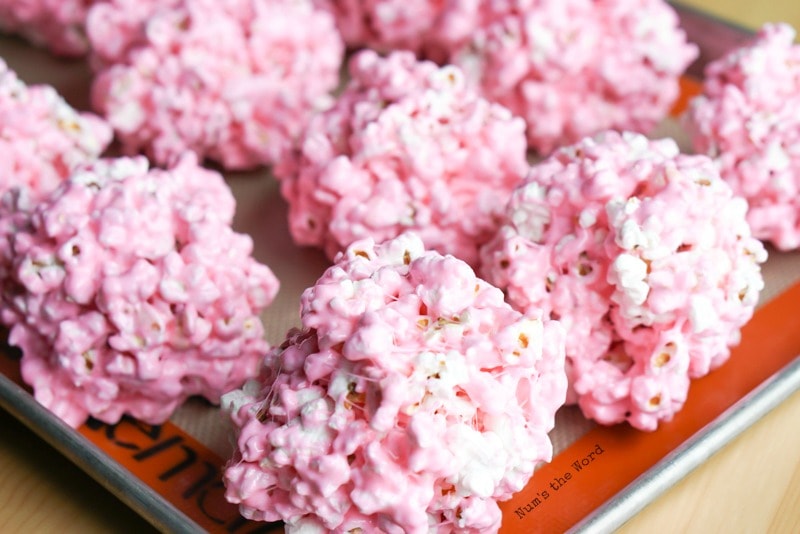 Melting down Peeps for Peep Popcorn Balls is easy and the colored sugar coating gives your marshmallow a punch of color.
However I should warn you, that because the marshmallow are coated in sugar, that extra sugar takes these to the next level of sweetness.
This is why it's important that your popcorn be plain or natural.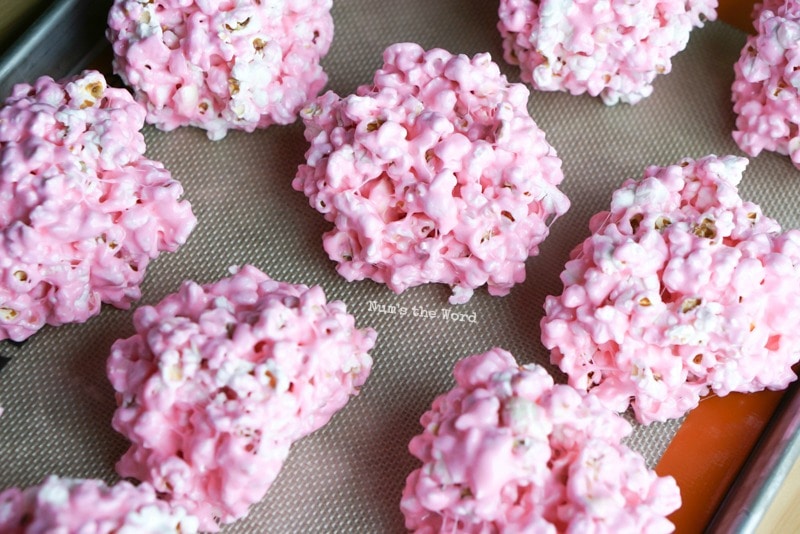 Definitely not movie theater butter or kettle corn.
Just a simple popcorn is what you'll need to stand up to the sweet marshmallow goo about to coat it.
These Peep Popcorn Balls (or as we like to call them Peepcorn Balls) are now an acceptable way to use up leftover Peeps that the entire family approves of.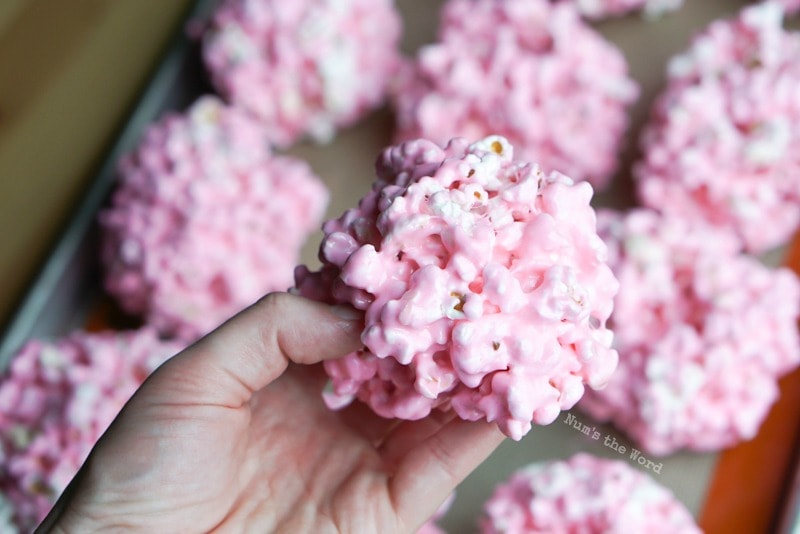 We've vetted these with quite a few taste testers and everyone is always shocked when I tell them they are made from melted down Peeps!
Why toss something that is perfectly good when you can repurpose it into a new fun idea!
I hope you'll keep this idea in mind this year as you start to collect Peeps during your various holidays!
Yield: 12 - 15 Popcorn Balls
Peeps Popcorn Balls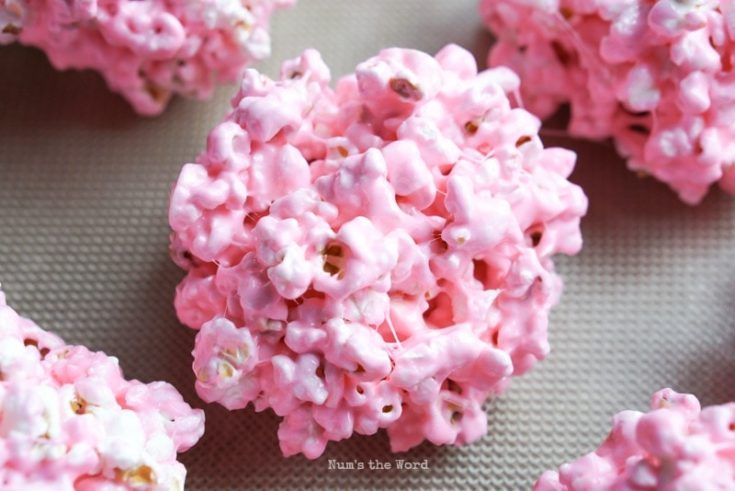 Ingredients
2 (4.5 ounce) packages of Peeps (any color / flavor, but make sure they are the same color)
2 bags of white natural microwave popcorn.
3 Tablespoons butter
Instructions
Pop popcorn according to microwave directions.
Pour popcorn into a large bowl and remove seeds. Set aside.
In a large pot melt butter.
Add peeps and stir continually until peeps are melted and resemble melted marshmallows.
Pour melted peeps over popcorn and stir, ensuring you coat all popcorn.
Spray hands with cooking spray or rub with butter and scoop out a baseball amount of popcorn and GENTLY form into a ball.
DO NOT squeeze or compact popcorn to tightly.
Place on wax paper and enjoy!
If not eating right away, wrap in plastic wrap and set aside.
Other Easter Leftovers Recipes You'll Love...