If you love Salted Caramel, try this 3 ingredient homemade Salted Caramel Sauce. Perfect for pies, brownies, ice cream or cupcakes!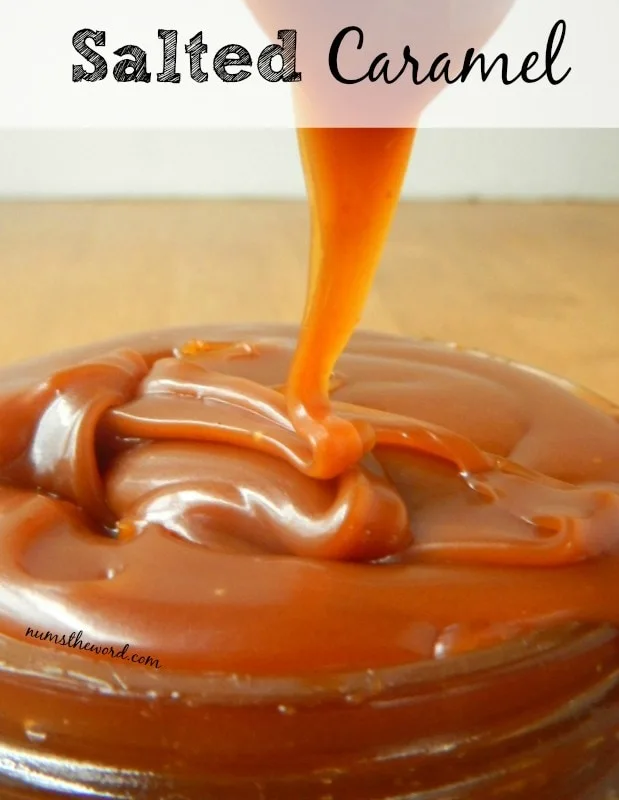 If you have 30 seconds, get up and walk over to your pantry.
Do you have white sugar? Yes? Good!
Now walk over to your fridge.
Do you have a stick of salted butter and some heavy whipping cream? Perfect!
You are now ready to make this 3 ingredient homemade salted caramel sauce.
Before you go thinking this is a complicated recipe, let me assure you this Salted Caramel Sauce is BEYOND easy to make.
Once you've tried fresh homemade salted caramel sauce, you wont be buying any from the store again.
So what can you use Salted Caramel sauce on and why would you bother making it?
Imagine for a moment the taste of salted caramel sauce on top of a bowl of ice cream?
Just thinking about it makes me want to go grab a large bowl of ice cream to sink my teeth into!
However, perhaps you're more of a caramel apple pie kind of person.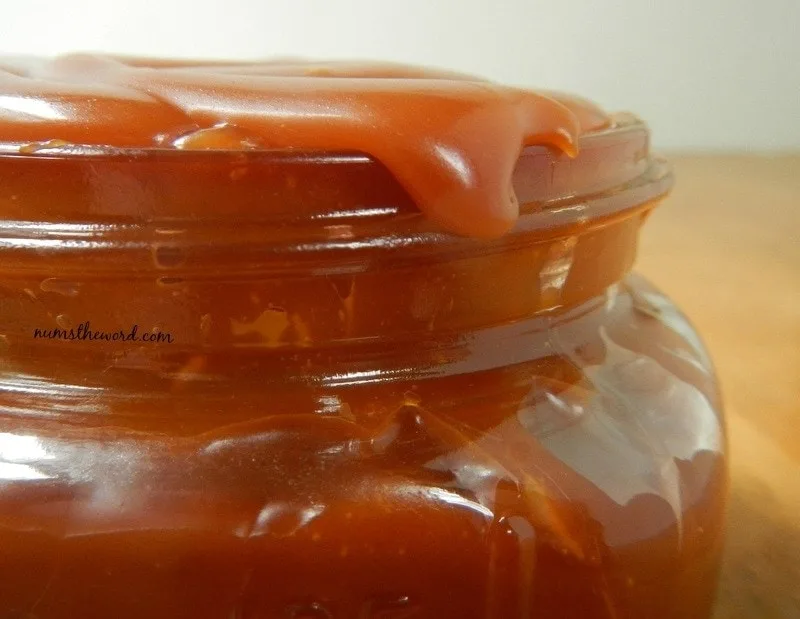 Have you ever drizzled it all over your favorite apple pie?
That simple act alone brings the apple pie up a notch or two on the awesomeness scale.
However, you still may not be convinced of the variety of was you can use this Salted Caramel.
How about drizzling it over your favorite brownies to transform them into caramel brownies?
Thinking this through, you can do brownies two ways.
1) Pour caramel sauce over the top of brownies after they are baked and serve.
2) Scoop half your brownie mix into a pan then drizzle with caramel and top with remaining brownie mix.
Then bake as directed and devour as soon as they come out and are cool enough to eat.
This transforms regular brownies into an ooey gooey treat.
However, you may not be convinced yet of why you need to make this.
How about this last option, which is one of my favorite ways is to use Salted Caramel Sauce.
My favorite way is as a filling in a cupcake.

For this idea, you'll want to hollow out the center of your cupcake and pour some in like as shown in these Rolo Cupcakes!
Now if all of the above sound too complicated or difficult, then I suggest eating it with a spoon right out of the pan once it's cooled.
The salted butter automatically gives a natural salted flavor to the caramel.
However you can always add a few grains of sea salt to your spoon before you devour.
In my house we are huge fans of this Salted Caramel Sauce and my kids BEG me for a spoonful every time they see it.
Because we love it so much, we make it pretty regularly around here (I have some in my fridge now!).
I especially love that it only takes 3 basic ingredients to make and doesn't take all day.
Now if you don't think you can eat it all, then I have one final suggestion.
Use your leftovers or whip up a new batch, pour it into some cute small mason jar containers and give it as a gift!
Teachers, birthdays or even Christmas all make great excuses to gift this Salted Caramel Sauce to others.
They'll think you spent hours making it and will never know how easy it is to make!
You'll be an instant rock star, which is a title you'll deserve!
Salted Caramel Sauce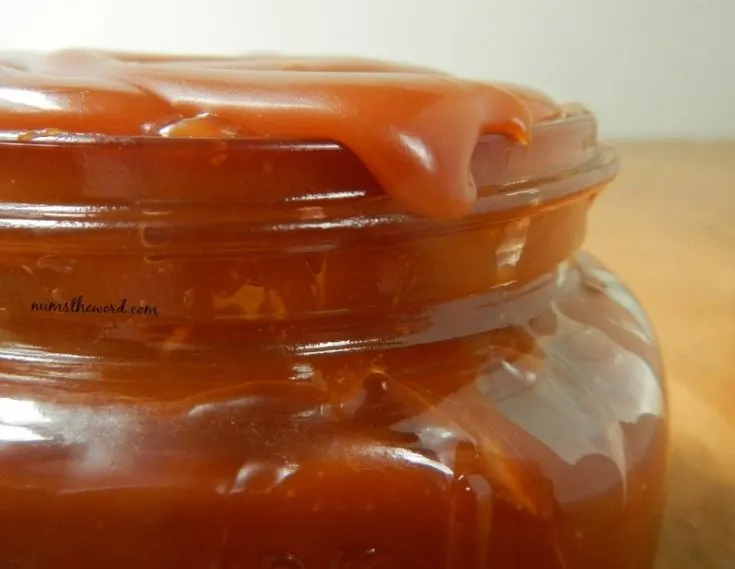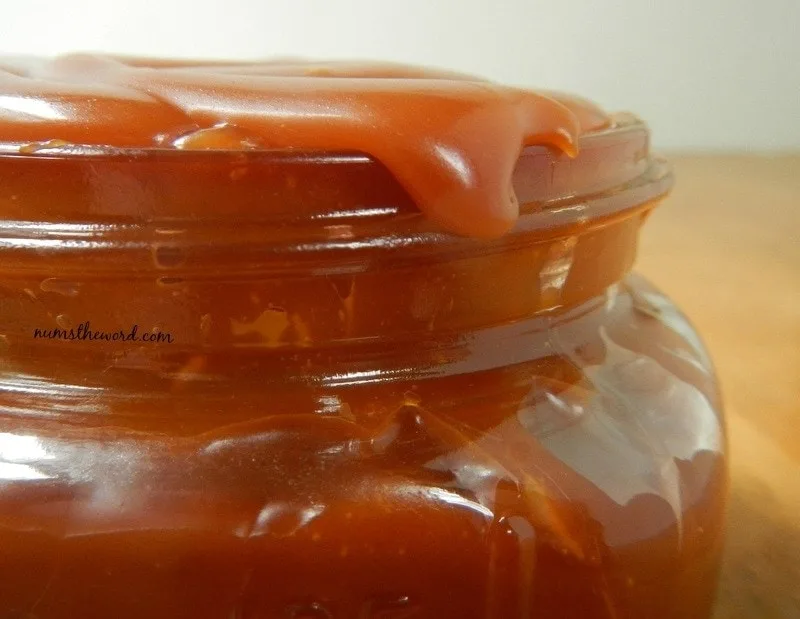 Ingredients
1 cup white sugar
6 Tablespoons salted butter, room temperature
1/3 cup heavy whipping cream
Instructions
In a medium heavy sauce pan over medium heat, add sugar to pan. DO NOT ADD ANYTHING ELSE! TRUST ME!
DO NOT LEAVE THE STOVE! Slowly whisk the sugar until it melts and turns into a dark amber color. If it is chunky at first, don't panic. It will eventually be smooth and runny.
Once sugar is melted and a nice dark amber color, and while heat is still on, immediately add the butter and whisk quickly until it is melted. The mixture will sputter at you.
Once butter is melted, remove from heat.
Continue whisking as you add the cream.
Once fully incorporated, set aside and let cool. Pour into a heat proof container (I prefer a mason jar) and refrigerate until ready to use.
When cool and ready to use allow to come to room temperature or nuke in microwave and pour on top of ice cream, brownies, apple pie or in cupcakes as a filling.