These simple No Bake Pumpkin Spice Cookies taste like fall. Simple to make and so good you wont be able to eat just one. They only take minutes to make!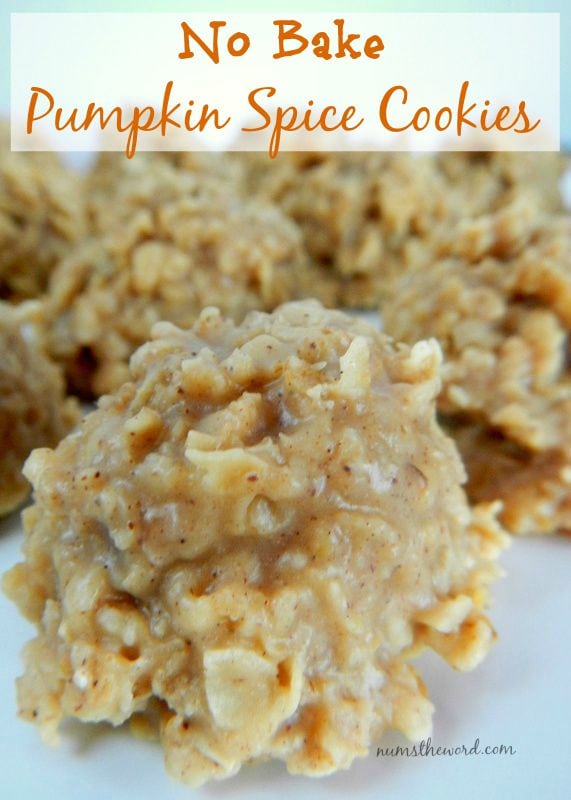 One of my favorite cookies of all time are traditional no bake cookies.
Now that I think of it, I don't even have a recipe for those on this website.
I guess I better hop to it and add it!
No bake cookies are one of my favorites because they literally take 10 minutes to make and are SOOO easy.
I always have the ingredients on hand and they are prefect to whip up in a pinch.
So when I came across a new version of a no bake cookie, I had to try it.
No bake pumpkin spice cookies!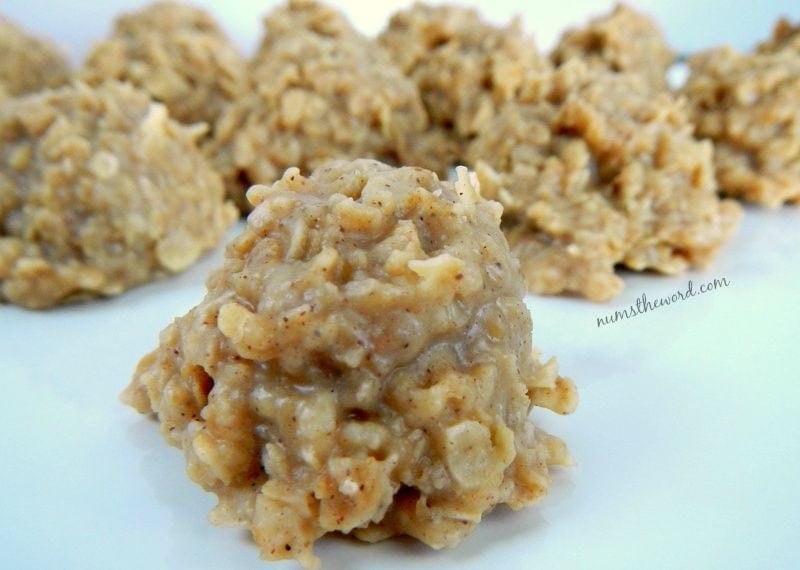 Say what?!
Yes!
I decided to whip these up for an event I was helping with.
I was assigned desserts.
And what better time to try out a new recipe than on a bunch of unsuspecting people!
This way I can get a true evaluation of whether or not they were actually good.
The downside to this master idea is that the entire recipe could be a flop.
OR it could be a total success.

These no bake pumpkin spice cookies took me three batches to get right.
Overall the flavor was spot on.
HOWEVER, my first batch had way too much oatmeal.
My second batch didn't have enough.
My third batch however, was spot on.
I think my favorite quote on how these cookies taste was by a friend who said they taste like fall.
So if you've ever wanted to taste fall (and not the dirt kind) then whip up a batch of these no bake pumpkin spice cookies and take a bite.
You'll be hooked just like I was.
Yield: 18 cookies
No Bake Pumpkin Spice Cookies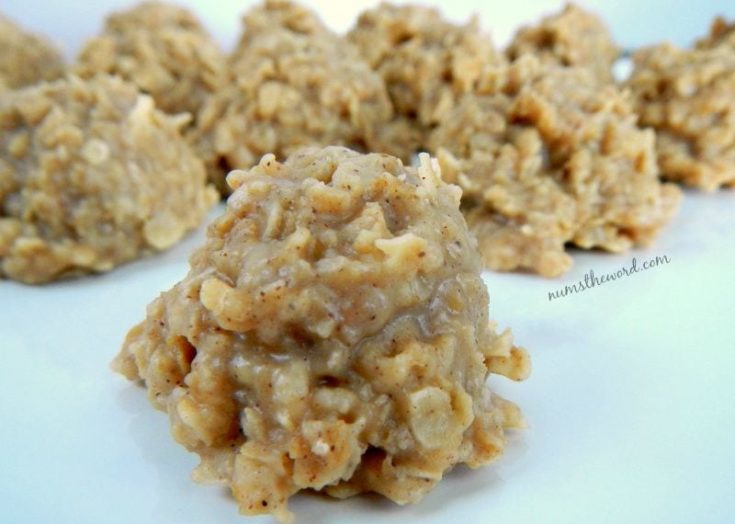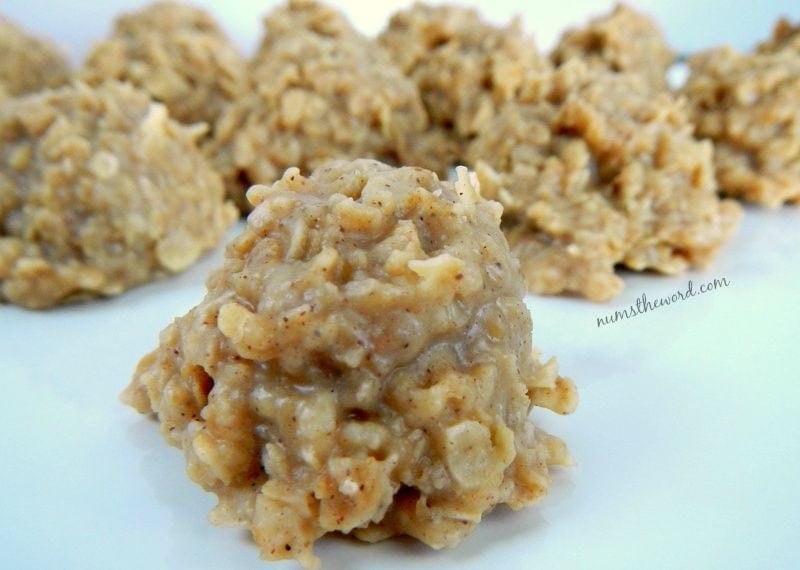 Ingredients
1 1/2 cups white sugar
1/2 cup brown sugar
3/4 cup butter
2/3 cup milk
1 small box (3 1/2 ounce) instant vanilla pudding
1 Tablespoon pumpkin pie spice
1 teaspoon vanilla
4 cups quick rolled oats
Instructions
In a saucepan combine white sugar, brown sugar, butter & milk.
Turn heat on to medium and bring to a boil.
Boil for 2 minutes then remove pan from heat.
Add dry vanilla pudding powder and pumpkin pie spice and mix well.
Add vanilla and quick oats, half cup at a time until completely mixed in.
Let mixture sit for 5 minutes then using a small cookie scoop or a spoon, spoon out mixture onto wax paper until cool.
Recipe Adapted from
Once A Month Meals
Other Cookies You'll Love...