These Chewy Molasses Cookies are hands down one of my all time favorite Christmas cookies. Quick to make, freeze well and taste phenomenal. A winner by everyone who tried them!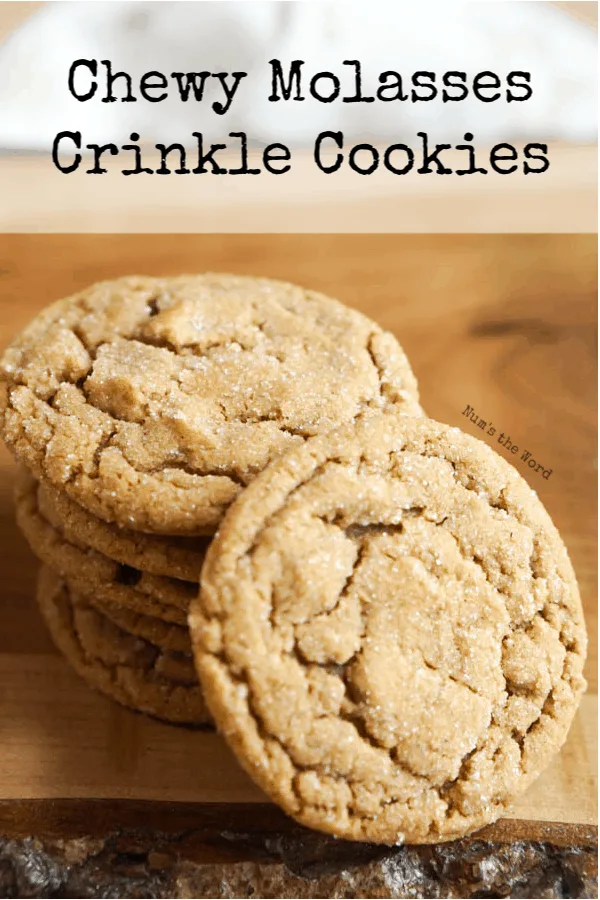 Every once in a while I find myself falling in love with a new cookie recipe. The type of love that you gain 5 pounds from because you 'kind-of' eat most of the cookies. These Molasses Crinkle Cookies are THOSE cookies.
Holy Hannah, these were hands down the PERFECT Chewy Molasses Cookies. Firm but chewy, freezes well and stays chewy for days. These are not fluffy like my Soft Gingerbread Reindeer cookies but have a classic cookie firmness with a chewy texture.
As usual I decided to recipe experiment on a few friends this summer. Yes I'm the crazy woman who was baking up Ginger Molasses Crinkle Cookies in August. And though I did get a few odd looks from friends who were certain ginger season wasn't quite upon us, they all agreed that these were the BEST molasses cookies they'd ever had.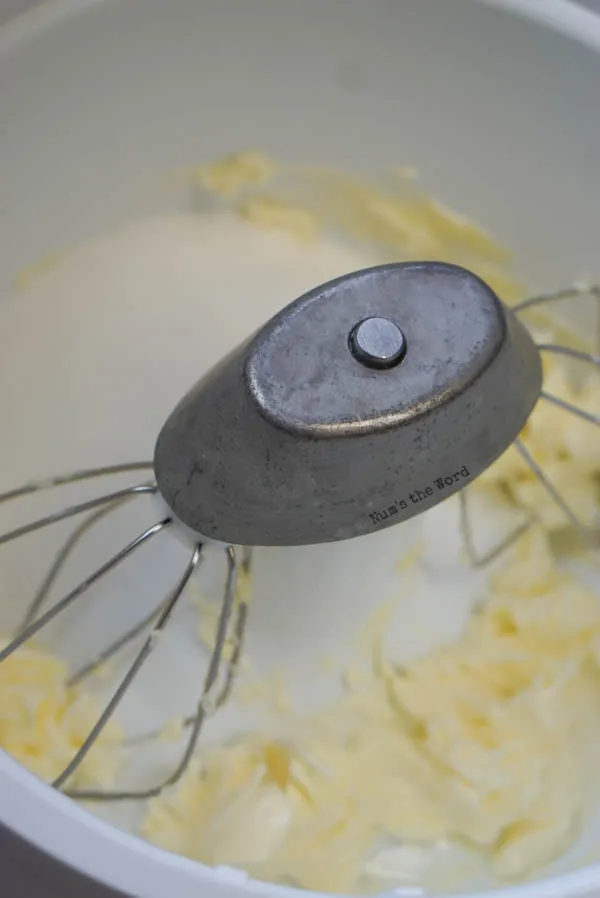 Because they were so good, I saved a few dozen and froze them, but even with that, they only lasted a week. Really, I couldn't help myself. I kept sneaking into the freezer to grab just "one" cookie and suddenly the entire bag was empty.
Sure, maybe it's too soon to post a ginger cookie recipe on the website. However I know I need to post these now or I'll FORGET the recipe. You might laugh at the idea, but trust me it happens all the time.
I have so many recipes I've photographed that I literally cannot remember the recipe. And so the photos sit there until one day I experiment again and rediscover the perfect recipe.
This exact thing happened with my favorite sugar cookie bars. I made them, loved them and lost the recipe. I have tried to recreate this recipe a few times without success. So I just pushed it aside and figured when it was meant to be I'd remember or find my notes. And then last Monday, out of the blue, I found my recipe. My chicken scratch recipe.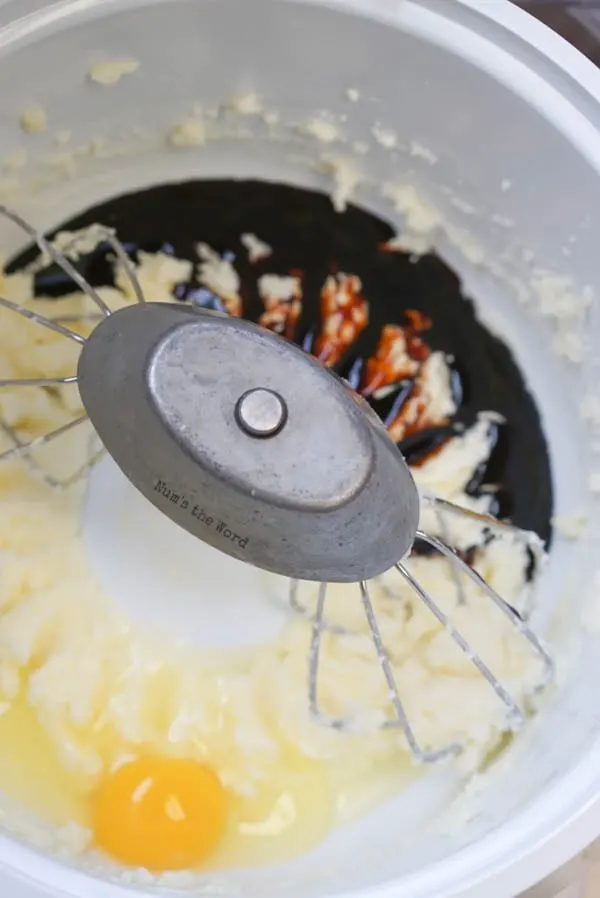 Scarcely believe it was THE RECIPE, I made them again and now I've gained another 3 pounds. I'm pretty sure they ended up being my lunch, snack and early dinner before I finally took what was left to my neighbor and begged her to take them.
This recipe is like that. If I don't post it now, while I've got the recipe right in front of me, I may lose it and forget. Yes yes, I know. I'm getting better at PHOTOGRAPHING my recipe with all my chicken scratch after I make the recipe. This way I can't forget or lose the recipe. But sometimes I forget. Ha ha. Are you sensing a theme here?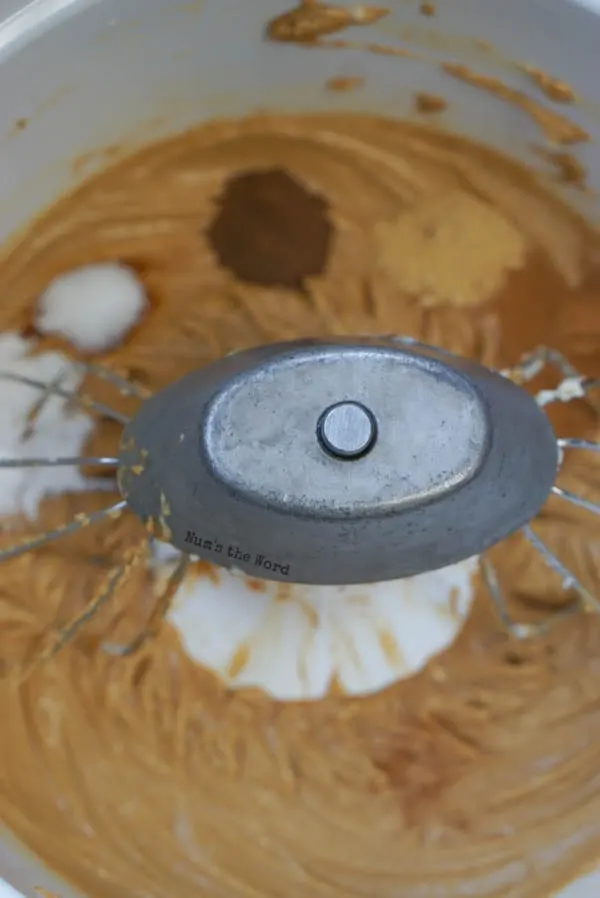 Working mom of three kids who rarely sleeps through the night and has far too many things on my plate being forgetful? A crazy thought I'm sure. But a reality for me.
So here's the deal. If you like ginger cookies, you'll love these. Chewy Cookies, Molasses Cookies, and cookies full of flavor, yep these are all included in this molasses cookie recipe.
I guarantee this recipe for Ginger Molasses Cookies will be on my cookie platter from now on. It WILL go with me to cookie exchanges. And it WILL end up in my freezer. Because freezing cookies isn't just something my grandmother used to do.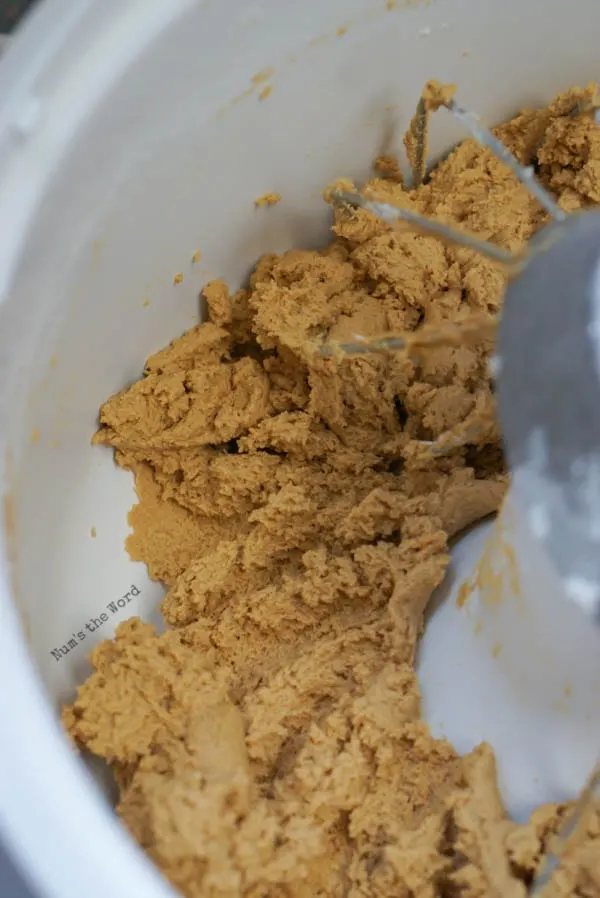 How to Make Molasses Cookies:
These soft molasses cookies are easy to make. You do not have to chill the dough before baking or roll them out for shapes. Simply dedicate 30 minutes of your life and you too will be able to taste (and agree) that these cookies are THE BEST molasses cookies you've ever had. At least the best CHEWY molasses cookies!
To make these you simply add all the ingredients into your bowl, scraping the sides as needed. THEN scoop out 1 Tablespoon of dough, roll it into a ball and then roll it in sugar.
Place this sugared ball of goodness onto a cookie sheet and bake! When finished baking, transfer to a cooling rack and enjoy once cool.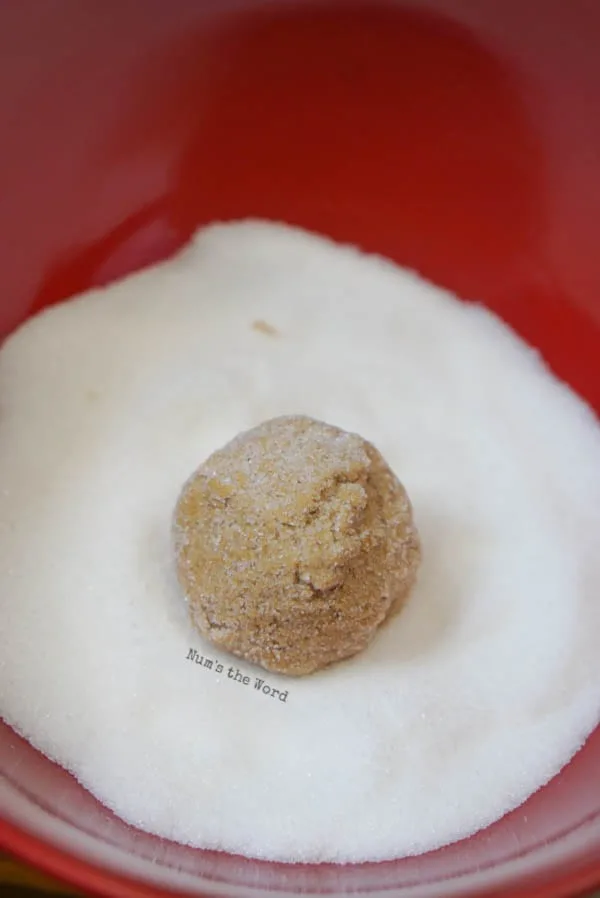 What Does Molasses do for Cookies?
You'd think the obvious answer was molasses adds flavor to cookies. However it does so much more! Do you know how brown sugar is made? Having said that, did you know you could make your own brown sugar if ever in a pinch? These might seem like odd questions but ultimately they help answer the 'What does molasses do for cookies' question.
Molasses is the main flavor in brown sugar. In fact brown sugar is simply white sugar with the addition of molasses. Light brown sugar has less molasses than dark brown sugar. So in a pinch you could add some molasses to white sugar to create your own brown sugar.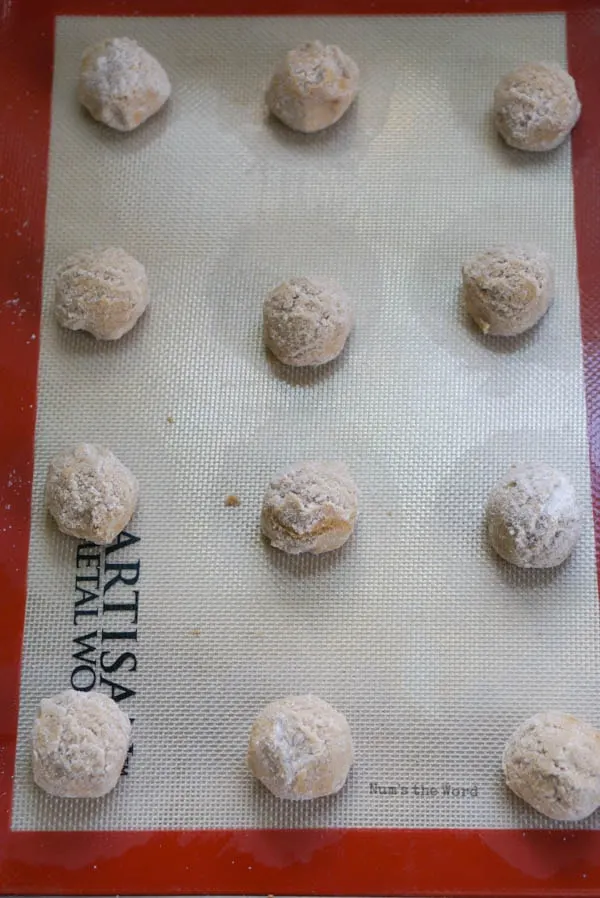 Just know that it doesn't take a lot of molasses to create that mild flavor and color in light brown sugar.
In addition to adding flavor to the cookies, it also helps reduce the amount of sugar you'd need if you didn't use molasses. Just think, if you didn't add molasses but wanted that flavor, you'd need to add a LOT MORE brown sugar to your recipe. Thus overpowering the recipe with sweetness instead of flavor.
The molasses adds the flavor without the extra sugar.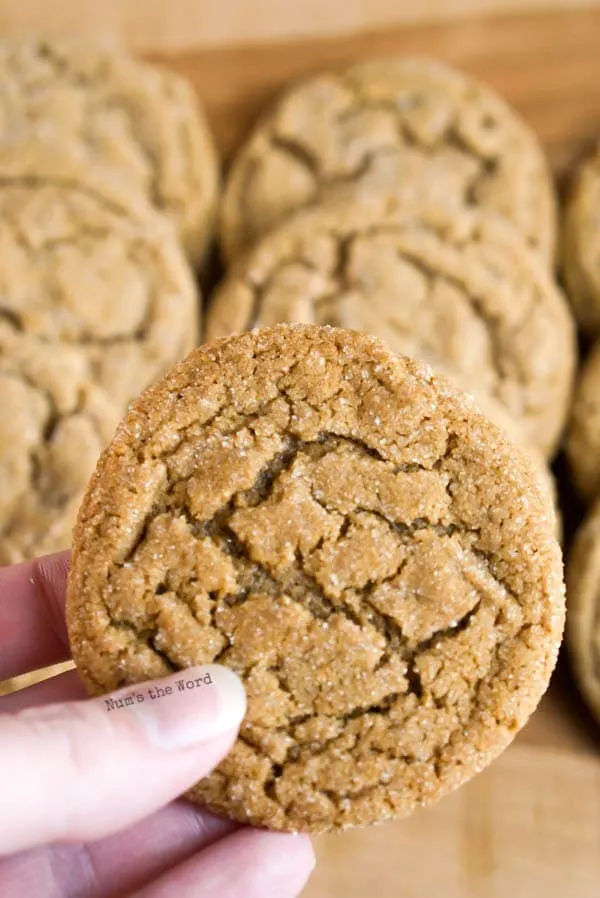 How Long do Molasses Cookies Last?
Oh man, is this a trick question? How long do they last? Minutes. As soon as they are cool enough to eat, they are gone!
Ok in all seriousness though, Molasses cookies will last about 2 weeks fresh. If your cookies start to dry out, place a slice of fresh bread in your cookie jar or container and that will help keep your cookies fresh. Since these are already chewy don't add the bread unless they get hard. And then it should only take a few hours – overnight to soften again.
This trick always works great with brown sugar. If you open my brown sugar container, you'll always find a slice a bread in there! Everytime I refill it, I add a new slice of bread.
If you plan to make these in advance to freeze, they'll freeze for up to 4 months. Which means technically you could make these today and freeze them for Christmas!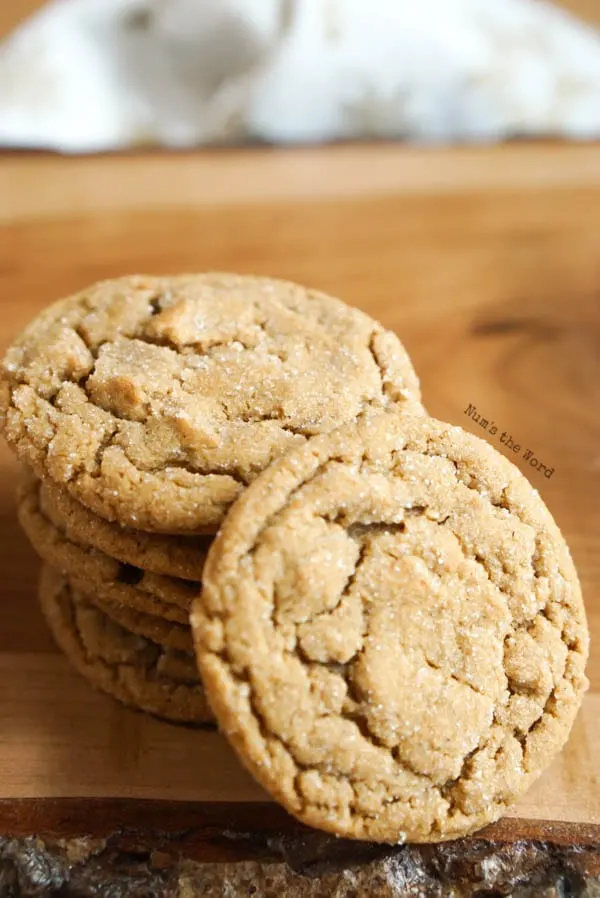 Can you Freeze Molasses Cookie Dough?
YES YOU CAN! However here's my ultimate tip for freezing this particular dough.
Make the dough.
Roll dough into round balls.
Dip each ball in sugar.
Place sugared dough balls on a cookie sheet – tight together but not touching – and FREEZE in the round balls.
Then when full frozen (24 hours) remove from cookie sheet and place in a freezer bag and freeze for up to 4 months.
When ready to bake, remove as many cookie dough balls from freezer as desired, place on a cookie sheet and bake as directed but add an extra minute or two. Really the best tip is that when the tops crack (as shown in the photos) then you're cookies are done!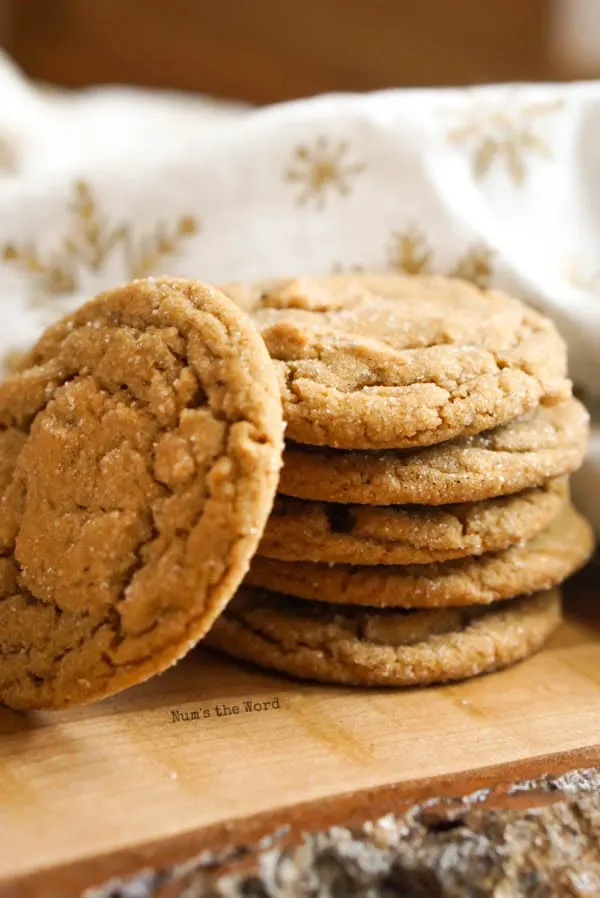 Yield: 36 Cookies
Chewy Ginger Molasses Cookies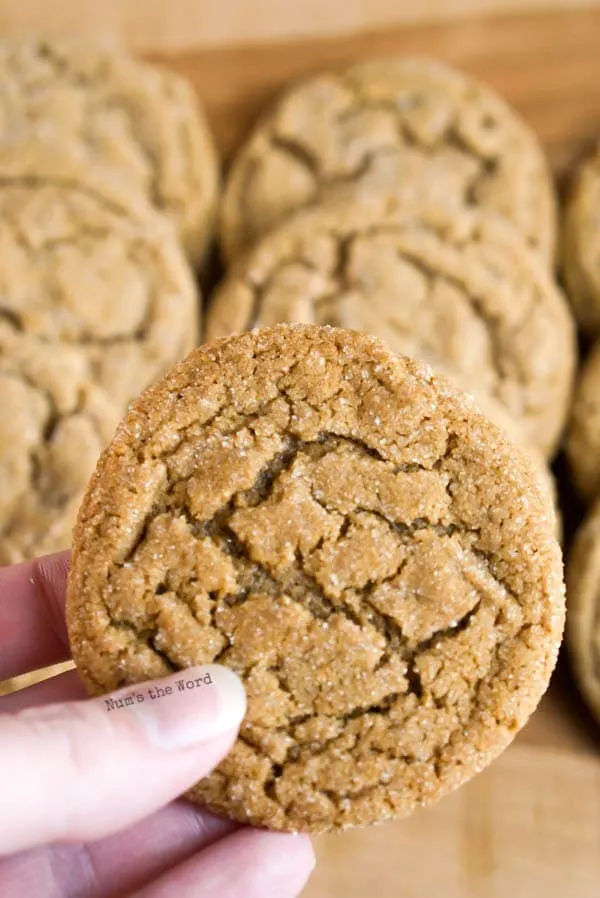 These chewy molasses crinkle cookies are hands down one of my all time favorite Christmas cookies. Quick to make, freeze well and taste phenomenal. A winner by everyone who tried them!
Ingredients
3/4 cup butter, room temperature
1 cup + 1/2 cup white sugar
1/4 cup molasses
1 egg
1/2 teaspoon salt
1/2 teaspoon ground cloves
1/2 teaspoon powdered ginger
1 teaspoon cinnamon
2 teaspoons baking soda
2 cups all-purpose flour
Instructions
Preheat oven to 375*F
Prepare cookie sheet with a liner, non-stick foil or cooking spray. Set aside.
Blend butter, and 1 cup white sugar together until light and fluffy.
Add molasses and egg. Mix well, scraping sides of bowl as needed.
Add salt, flour, cloves, ginger, cinnamon and baking soda. Blend well.
Add flour and mix. Mixture should be a smooth but workable consistency.
Place 1/2 cup white sugar in a small bowl.
Scoop out 1 Tablespoon of dough and roll it into a ball. Roll ball in sugar to fully coat cookie dough.
Place cookie dough on sheet. Note these will spread so no more than 3 per row.
Bake for 8 - 10 minutes. Start watching them at 8 minutes. Once the cookies get a lovely cracked surface, you know they are done.
Remove from oven and allow to cool to room temperature. if you plan on moving them to a cooling rack, allow to cool on sheets for 3 minutes first.
Nutrition Information:
Yield:
36
Serving Size:
1
Amount Per Serving:
Calories:

77
Total Fat:

4g
Saturated Fat:

2g
Trans Fat:

0g
Unsaturated Fat:

1g
Cholesterol:

10mg
Sodium:

131mg
Carbohydrates:

10g
Fiber:

0g
Sugar:

5g
Protein:

1g