This Strawberry, Banana & Mango Smoothie is a favorite of mine! It isn't watered down with ice. It's an easy, delicious drink that everyone will love!
This post contains affiliate links.  If you click on an affiliate link and make a purchase, I will make a small percentage on your purchase. This helps keep this website running! Thank you!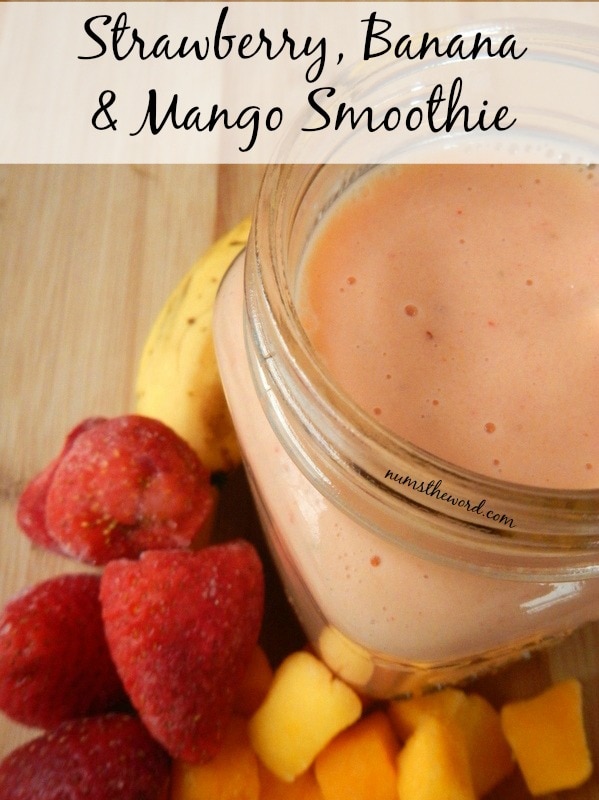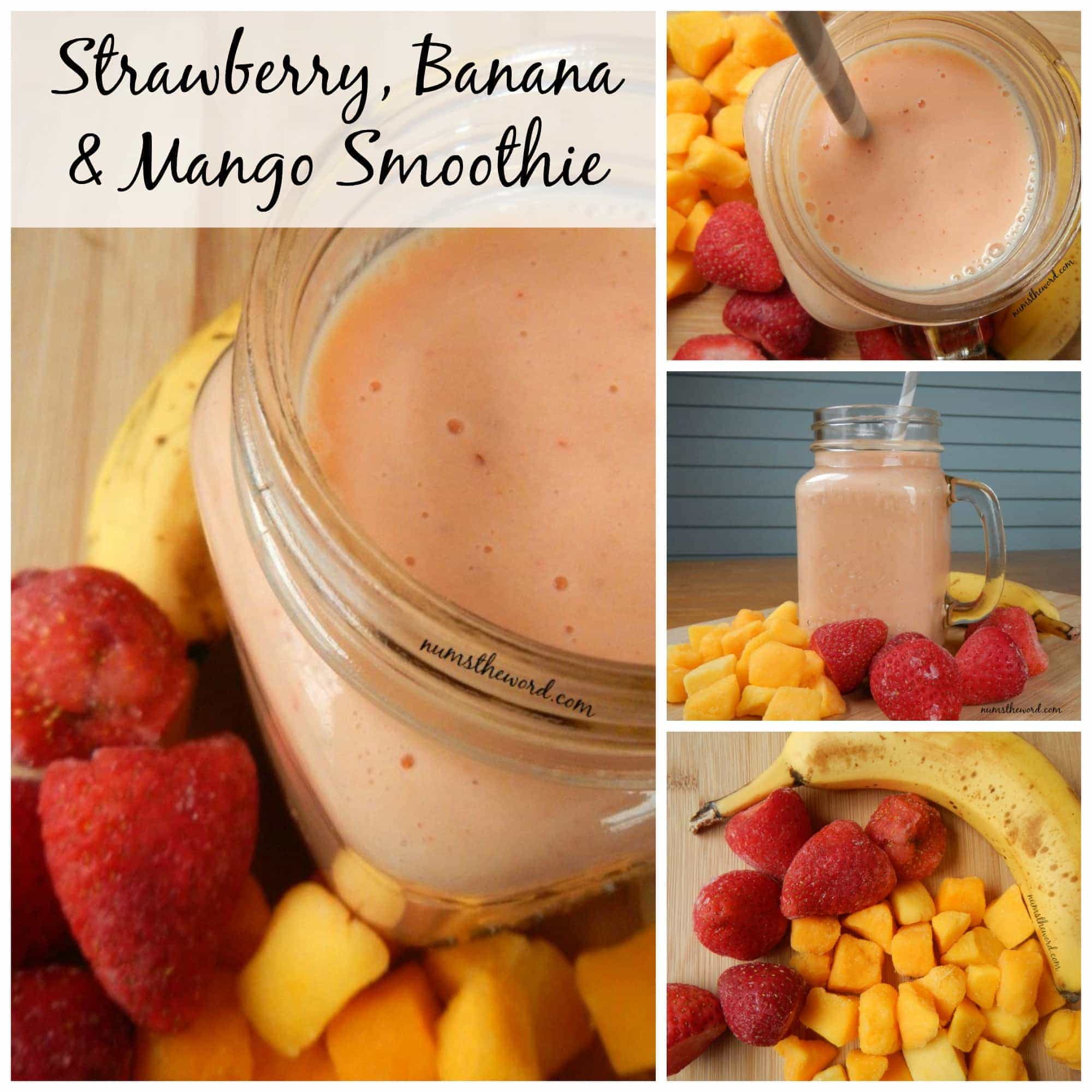 My entire family and I 100% agree that smoothies are one of the best drinks on earth.
We love making up new ones and this Strawberry, Banana & Mango Smoothie is one that we all agreed was amazing!
I love them because you can pretty much put any fruit combination together and get a sweet tasting, healthy & delicious drink.
You can also add a little green to your smoothie too for your daily vegetable if you wish!
We tend to drink smoothies for breakfast, snacks, lunch and dinner (don't judge).
Have you ever  been in the mood for dinner and wanted a smoothie?
There are some nights where we just aren't very hungry and crave smoothies for dinner instead of a big meal.
The downside is that the city we live in does have a single smoothie shop.
So going out to get a quick smoothie is never an option.
Instead we've had to become pretty creative at making our own.
We go in spurts for smoothie dinners which are usually followed up with a snack later at night.
The one thing though, that I really REALLY hate about most smoothies is that they involve ICE.
To me, the only purpose of ice is to cheapen up the drink and water it down.
I don't want Ice fluff in my drink.
I want 100% fruit, fruit juice and yogurt to add a bit of creaminess to it.
Definitely no ice fluff.
This smoothie doesn't call for ice, but you can always add it if you prefer.
For us, smoothies are cheap and tasty and so easy to make at home!
We loved this Strawberry, Banana & Mango Smoothie and think you will too!
Strawberry, Banana & Mango Smoothie
Ingredients
1 cup orange juice
1 cup vanilla yogurt
1 cup frozen mango
1 cup frozen strawberries
1 banana (frozen or fresh)
Instructions
In a blender, add orange juice, yogurt, mango, strawberries & banana. Place lid on and blend until smooth and creamy.
If too thick, add additional 1/2 cup of orange juice.
Pour into 2 cups, add straws and devour
Notes
If you like a watered down smoothie, you can add 1/2 - 1 cup of ice and blend with frozen fruit. I prefer mine to be pure with just fruit and yogurt.
https://numstheword.com/strawberry-banana-mango-smoothie/
Other Beverage Recipes You'll Love...