Cherry Limeade is one of my favorite drinks. However getting the flavors just right is a delicate balance. Not too sweet, not too tart. This recipe is the perfect combination and so easy to whip up.
This post contains affiliate links.  If you click on an affiliate link and make a purchase, I will make a small percentage on your purchase. This helps keep this website running! Thank you!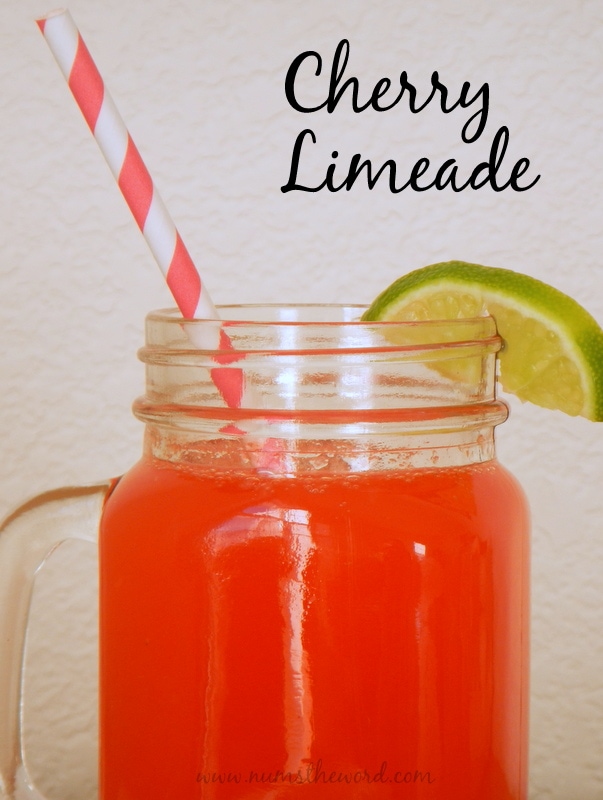 Cherry Limade is one of those drinks that I've found is a delicate balance between the sweet cherry flavor and the tart lime flavor.
Too much cherry and the drink is ruined.
Too much lime and you'll be puckering up likely to never touch the drink again.
For me, the best place to get good Cherry Limeade has always been Sonic and I have been know to drive there just to get a large cup of it.
And let's just be honest, those Coke machines that allow you to create a ton of different drinks, does not do justice to the drink.
They claim it's Cherry Limeade, but it tastes more like cherry sprite to me.
The few times I've attempted to make it at home, it's never tasted quite right.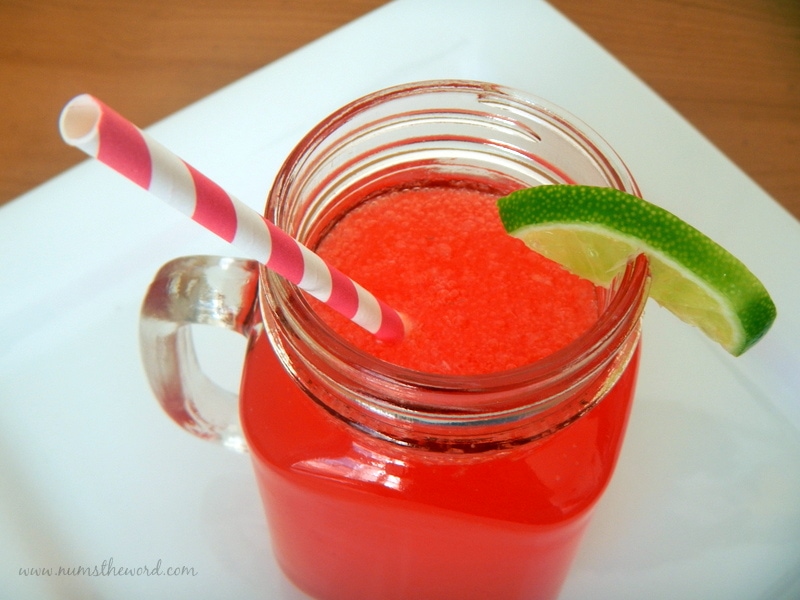 It's been too tart or too sweet or too something.
So when I stumbled upon another recipe for this tasty drink, I whipped up a batch….and let's just say, we've been enjoying a LOT of Cherry Limeade ever since!
And by a lot, 3 pitchers in 2 days LOT.
So if you love Cherry Limeade like me, but haven't found the perfect recipe yet, look no further.
This is THE RECIPE!
Not sure what to do with your left over cherries?
Why not whip up a batch of our super quick and simple Cherry Bell Cookies!
The perfect combination of sweet and tart in one VERY delicious drink!
Ingredients
1 (12 ounce) can of frozen limeade concentrate, thawed
1 (10 ounce) jar of maraschino cherries
1 (2 liter) bottle of sprite, chilled
Ice
Lime for garnish
Instructions
In a large pitcher, combine thawed limeade concentrate and maraschino cherry juice from the jar, reserving cherries.
Slowly pour in bottle of sprite.
Gently mix until combined. Do not over mix or all carbonation will be lost.
Pour drink over ice and garnish with cherries and limes.
Notes
If you do not use the cherries as a garnish than reserve them for another recipe.
https://numstheword.com/cherry-limeade/