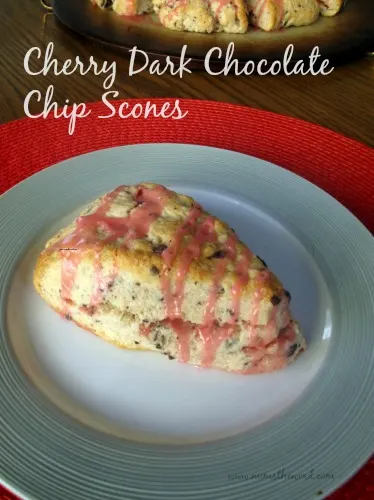 It is February.
That means it's Valentines time!
We here at Num's The Word have several awesome recipes for the you to help you celebrate in whatever way you choose.
To start off the month, I'm bringing you scones with cherry flavor and dark chocolate chips.
Mmm hmm.
I believe I've already mentioned how I love scones.
We like them a lot.
And it just seemed natural to make a version appropriate for this love-filled season.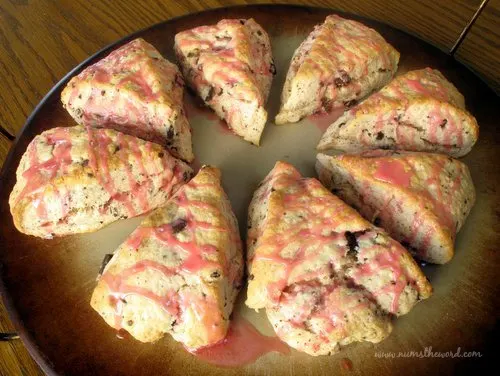 Because Valentine's Day is all about showing your love, and if someone made these for me, I would for sure love them!
If they brought it to me as breakfast in bed, well, I would be in shock.
But it would be awesome.
My kids tried to bring me breakfast in bed one time by themselves.
They did better than I thought.
As in, they didn't destroy the kitchen.
They brought me a bowl of grape nuts (which I only keep in the house because I use them in a granola that I make) with milk (which I can't drink anymore).
It was so sweet, though.
I gulped down a few bites and made sure I was very appreciative.
Now to teach them how to make something delectable like these scones, then I'd pretty much be done with my part in training perfect children, right?