This Lemon Raspberry Mousse is light, fluffy, creamy and fruity. The perfect summer dessert! Fresh raspberries, blueberries and kiwi make this dessert perfect for a picnic or grilling or even the 4th of July!
This post contains affiliate links.  If you click on an affiliate link and make a purchase, I will make a small percentage on your purchase. This helps keep this website running! Thank you!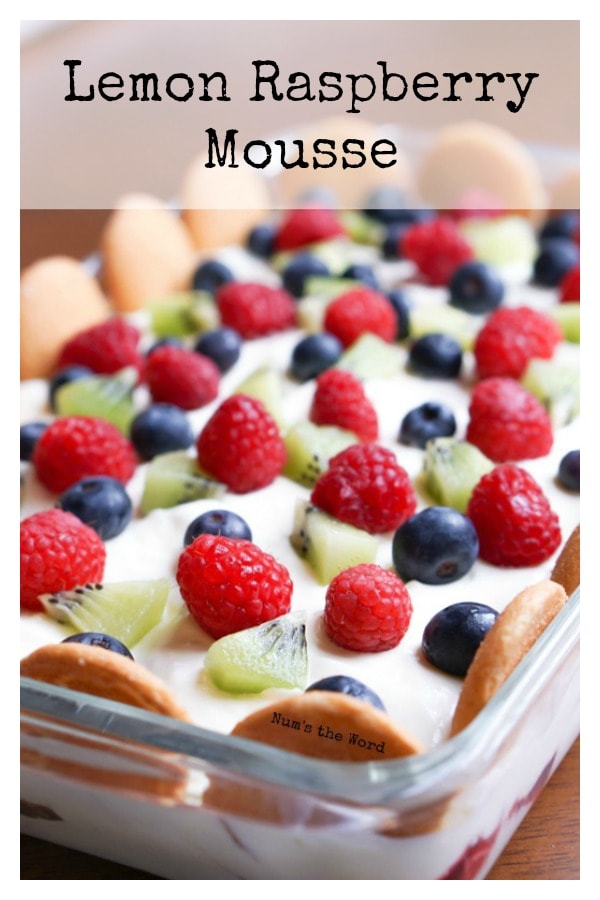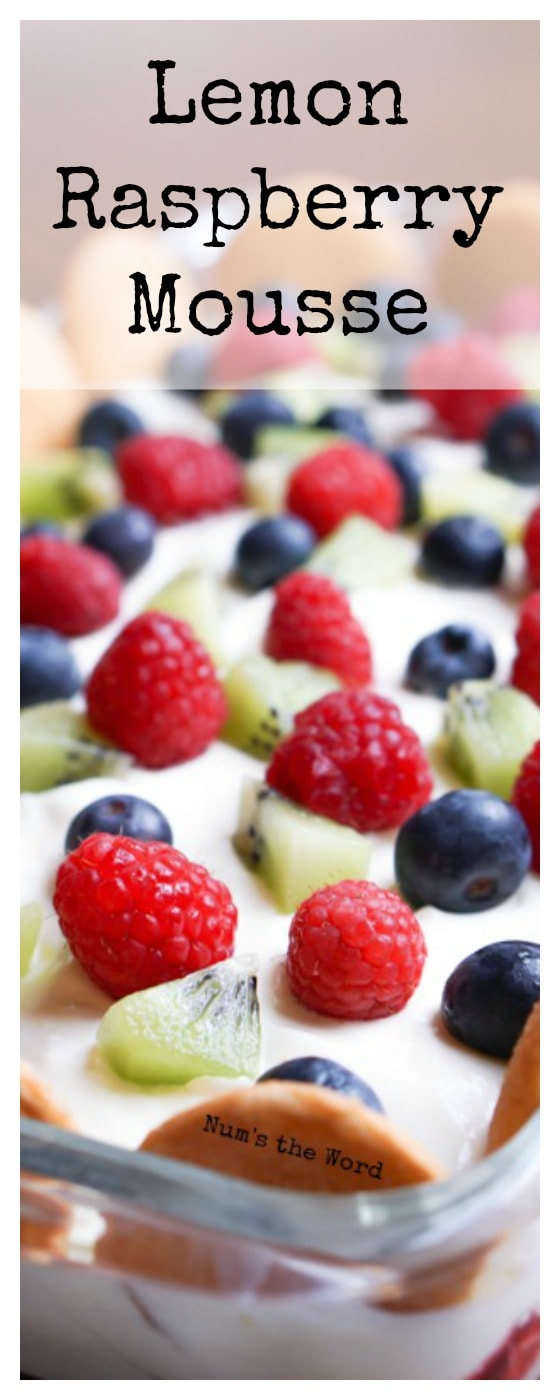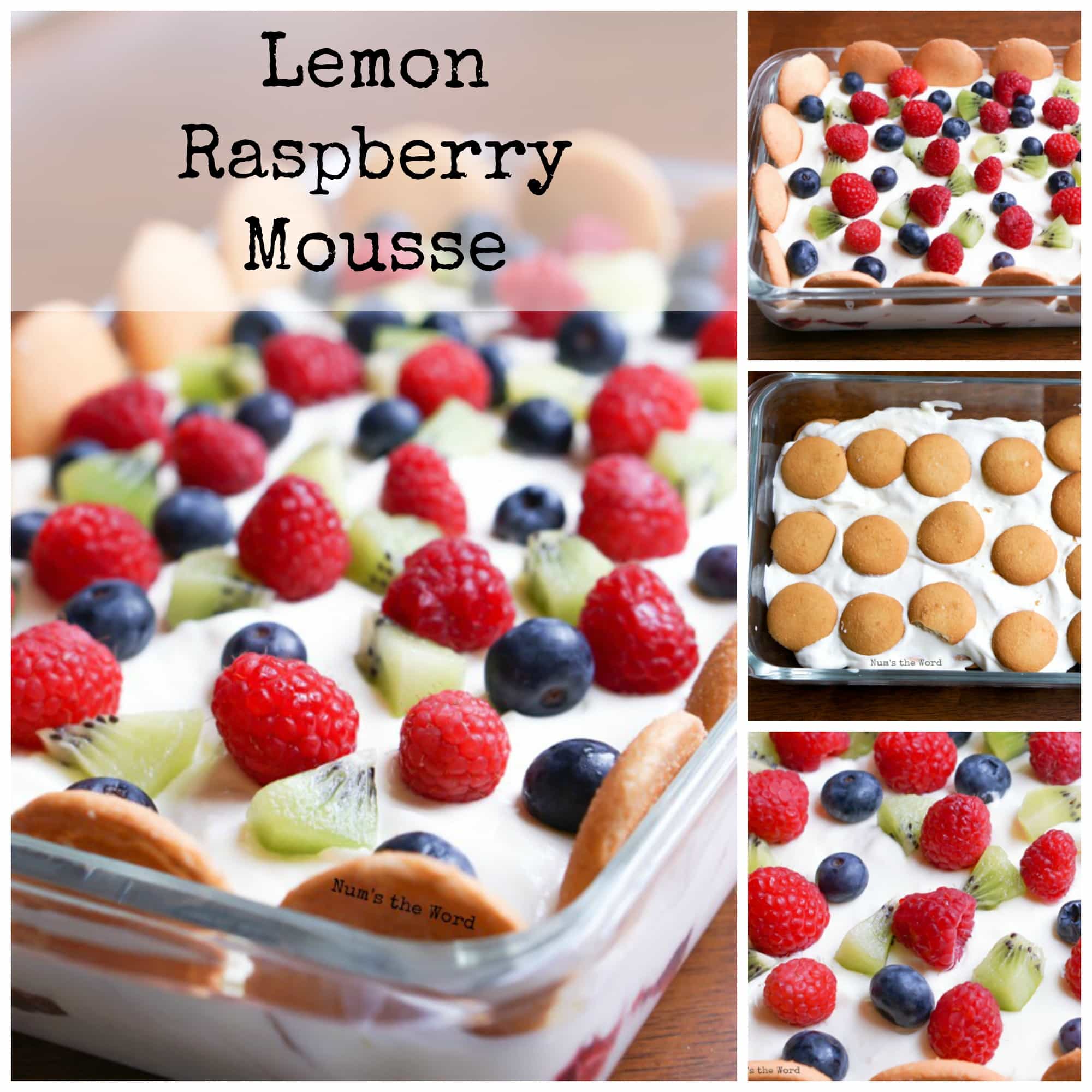 Raspberry Lemon Mousse is one of our favorite Summer desserts.
Nilla wafers, lemon jello, raspberry jelly and fresh fruit create this flavorful treat!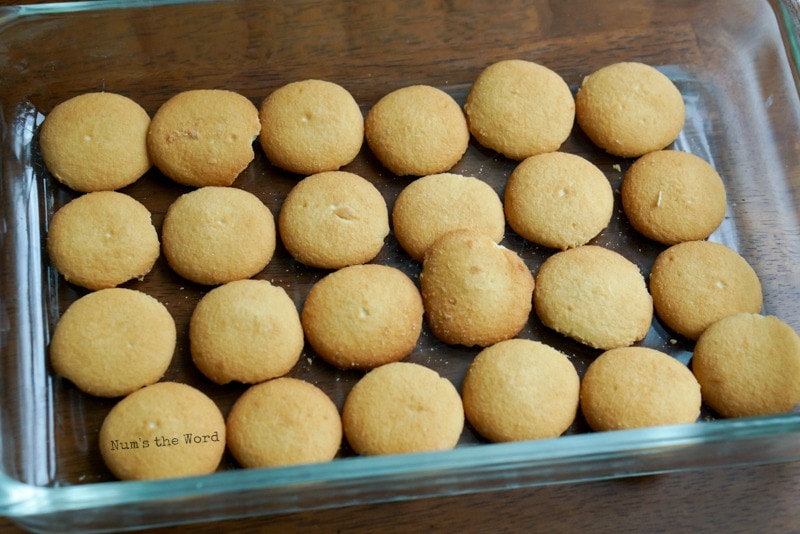 This Raspberry Lemon Mousse is another creation of my Mother-in-Law Liz's.
If you are a follower of Num's then you'll know many of the recipes on this website are hers.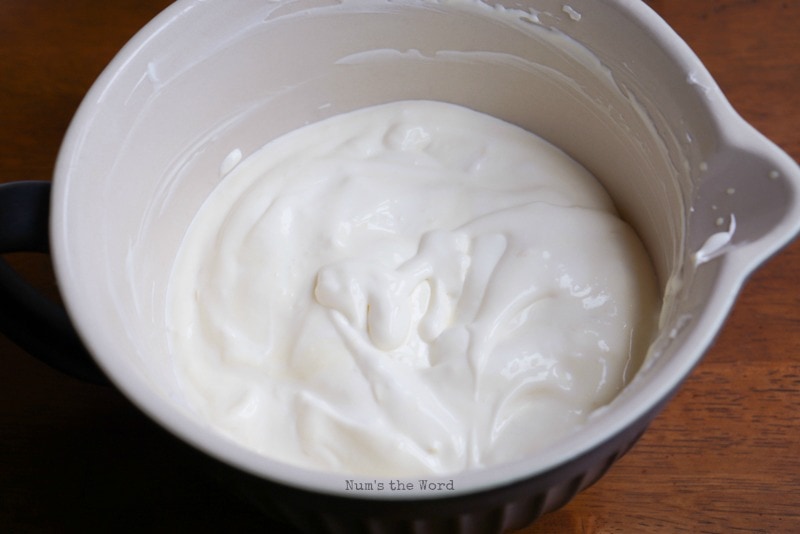 She's a great cook and an even better Mother-in-Law.
However if you aren't following us, then your first step should be to join our newsletter.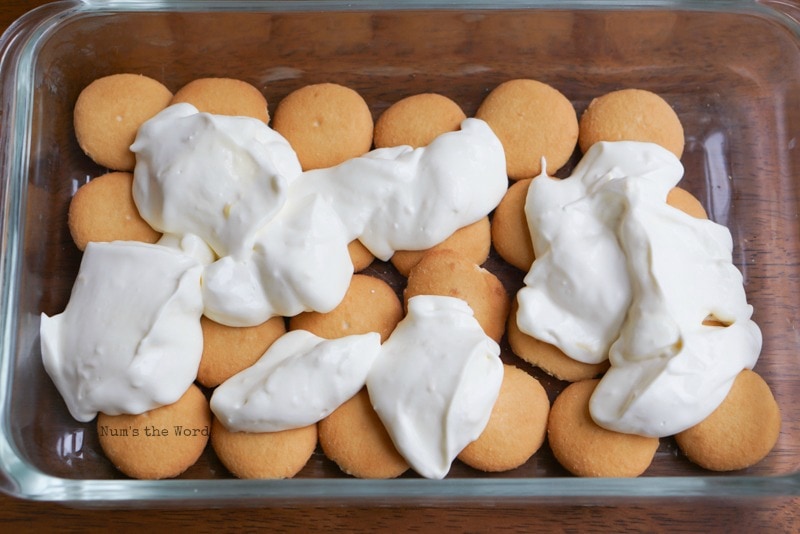 You'll be the first to know about new delicious family friendly recipes that will come straight to your email inbox!
To subscribe click HERE.
Every year Liz can be found making this for special occasions.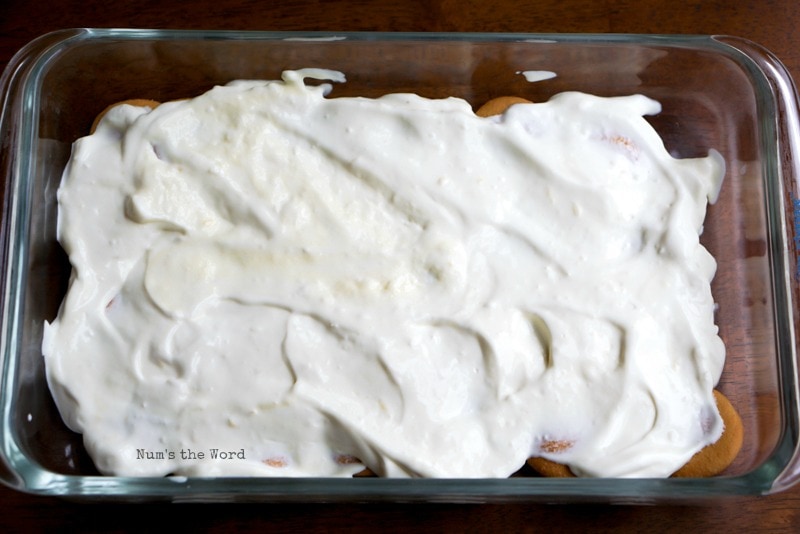 It's a popular dessert when she has company for dinner or family coming to town.
We especially love it in the summer months because of the fresh abundance of fruit you can get.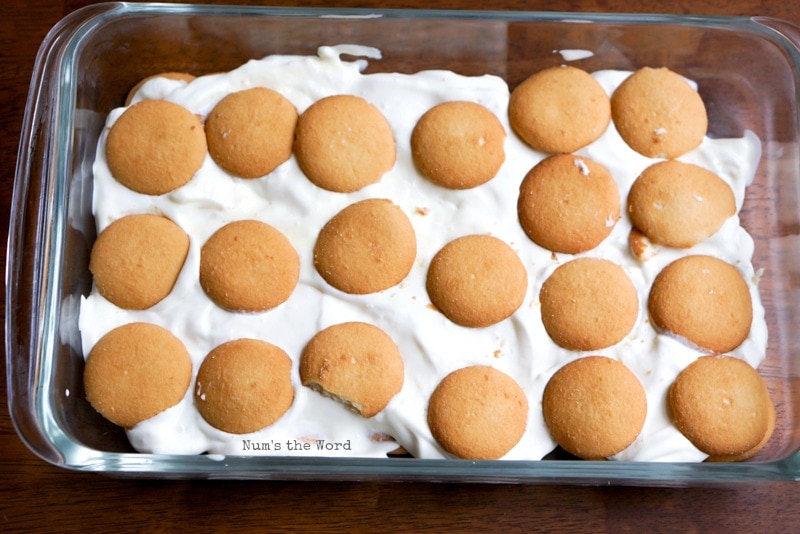 You can of course use any fruit that is in season but our favorites are kiwi, raspberries and blueberries.
If you are looking to make this more patriotic, then use red and blue fruits which will look great with the white whipped topping.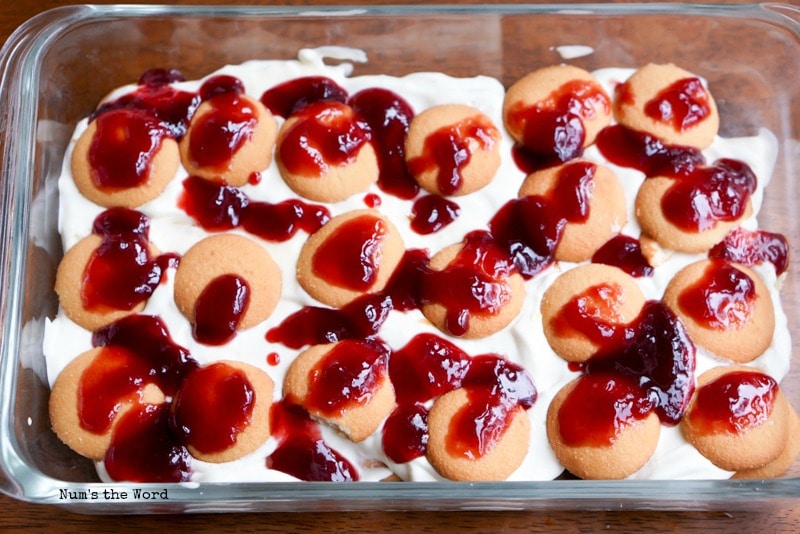 The last time Liz made this I told her I wanted to rephotograph it.
And so she was kind enough to go slow so I could photograph each step.
However, I got so excited when it was all done and chilled that we ate the entire thing before I could take new final photos of it!
Dagnabit.
I guess that means we'll have to make it again!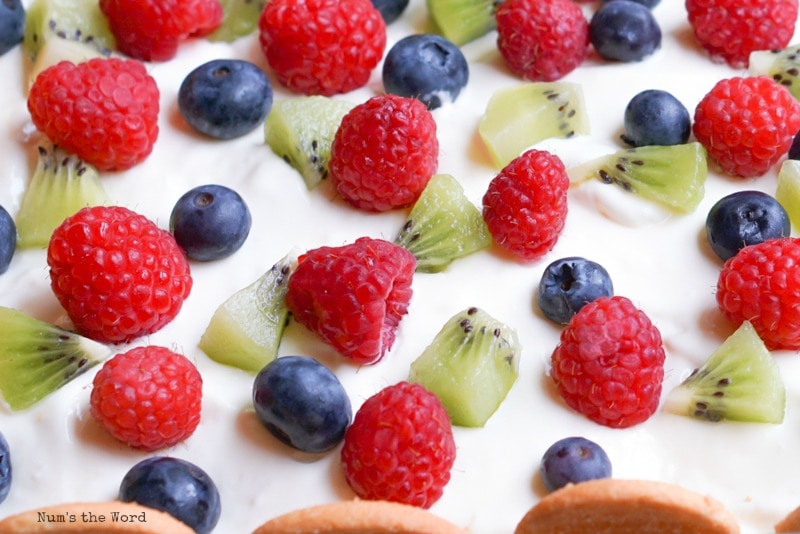 In the meantime the old final photos will have to due.
Both looked great and tasted fantastic.
This is one of those light and fruity desserts that my non sweets eating husband is a fan of.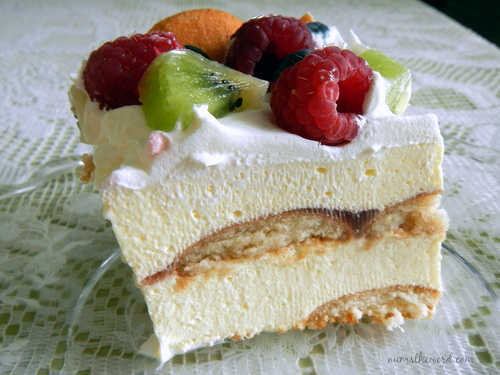 Do you plan on a going on a picnic or grilling this summer with friends?
Give this Lemon Raspberry Mouse a try!
If you love the flavors of lemons and raspberries that this is a keeper recipe!
If you do make it, post a photo on social media with the hashtag #numstheword .  I'd love to see your amazing recreations!
Yield: 12 Servings
Lemon-Raspberry Mousse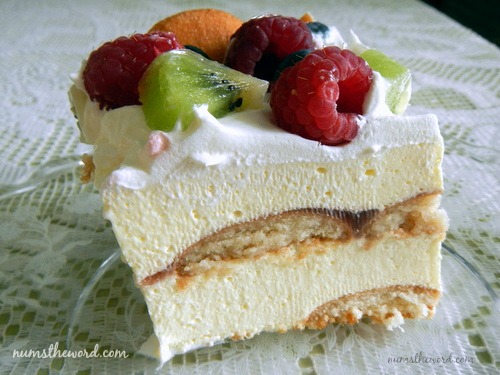 Ingredients
48 Vanilla Wafers
3/4 cup Boiling Water (minus 2 tablespoons)
2 Tablespoons fresh lemon juice
1 (3 oz) package lemon jello
1 cup ice cubes
1 (8 ounce) package cream cheese, softened
1/4 cup sugar
2 teaspoon lemon zest
1 (8 ounce) tub cool whip
1/3 cup raspberry preserves
Fresh fruit - raspberries, kiwi and blueberries
Instructions
Cover bottom of an 8x8 casserole dish with vanilla wafers.
In a small heat proof bowl, combine jello, boiling water and lemon juice, stir to dissolve.
Once dissolved, add ice cubes and mix until ice cubes are dissolved.
In a separate bowl, beat cream cheese, sugar and lemon zest.
Gradually add jello mixture to cream cheese mixture - whisking as you incorporate.
Whisk in 2 cups of cool whip.
Pour half of jello cream cheese mixture over the vanilla wafers. Cover with more wafers.
Heat 1/3 cup of raspberry preserves in the microwave for 30 seconds.
Brush over the tops of the vanilla wafers with a pastry brush or back of a spoon.
Pour the remaining jello mixture over the top of preserves.
Stand wafers around the edge of the dish.
Chill over night.
Prior to serving: Top with remaining cool whip and fresh fruit. We prefer Raspberries, Blueberries and Kiwi!
Recipe by Liz Heath
Originally Posted: July 16, 2014
Photos & Text Updated: June 10, 2018
Other Mousse Recipes You'll Love...