These easy blueberry cheesecake bars are great for beginners and having it as a bar is easy to eat at a gathering! Substitute with your favorite berry!
This post contains affiliate links.  If you click on an affiliate link and make a purchase, I will make a small percentage on your purchase, which helps keep this website running! Thank you!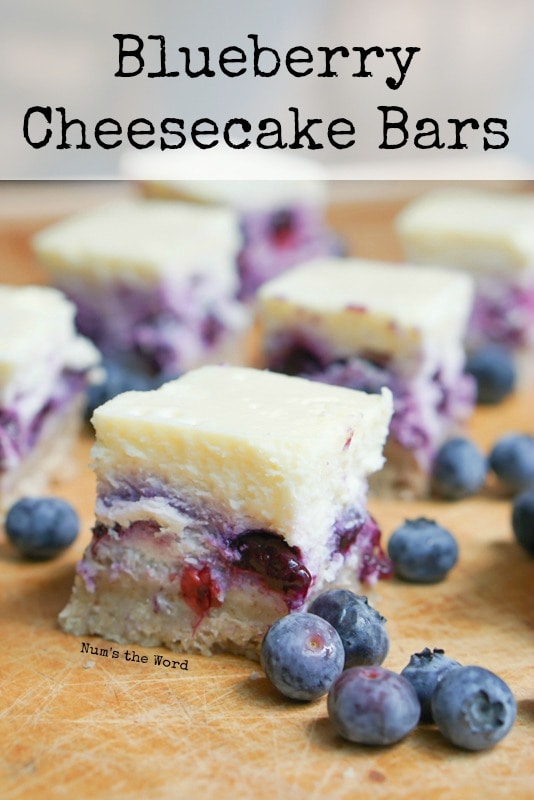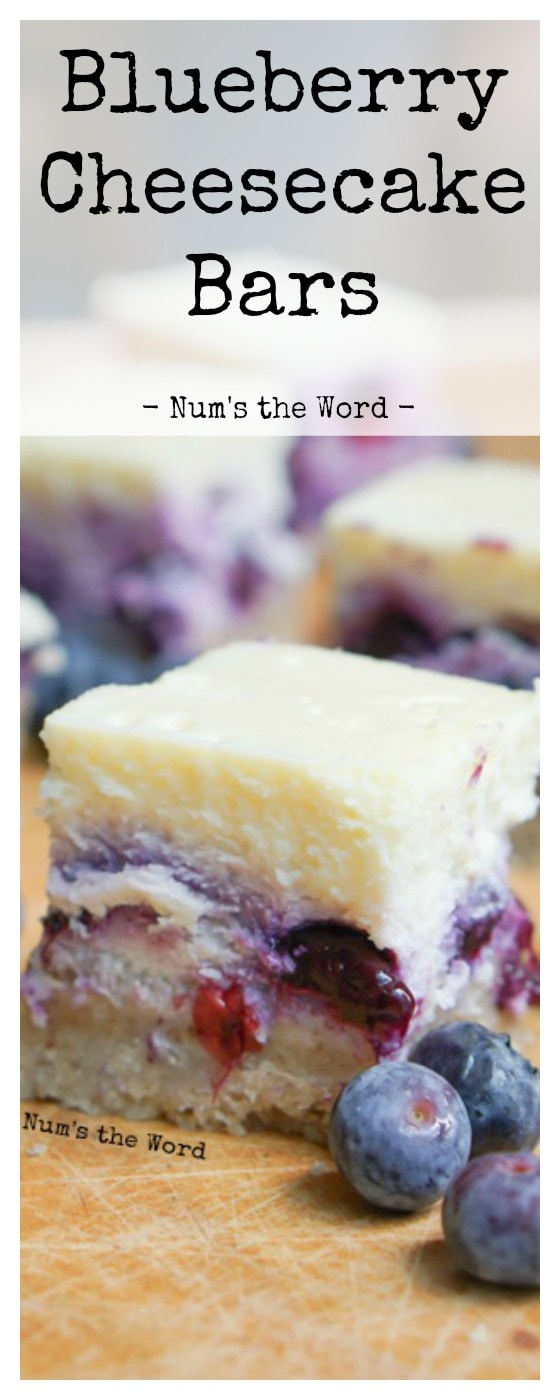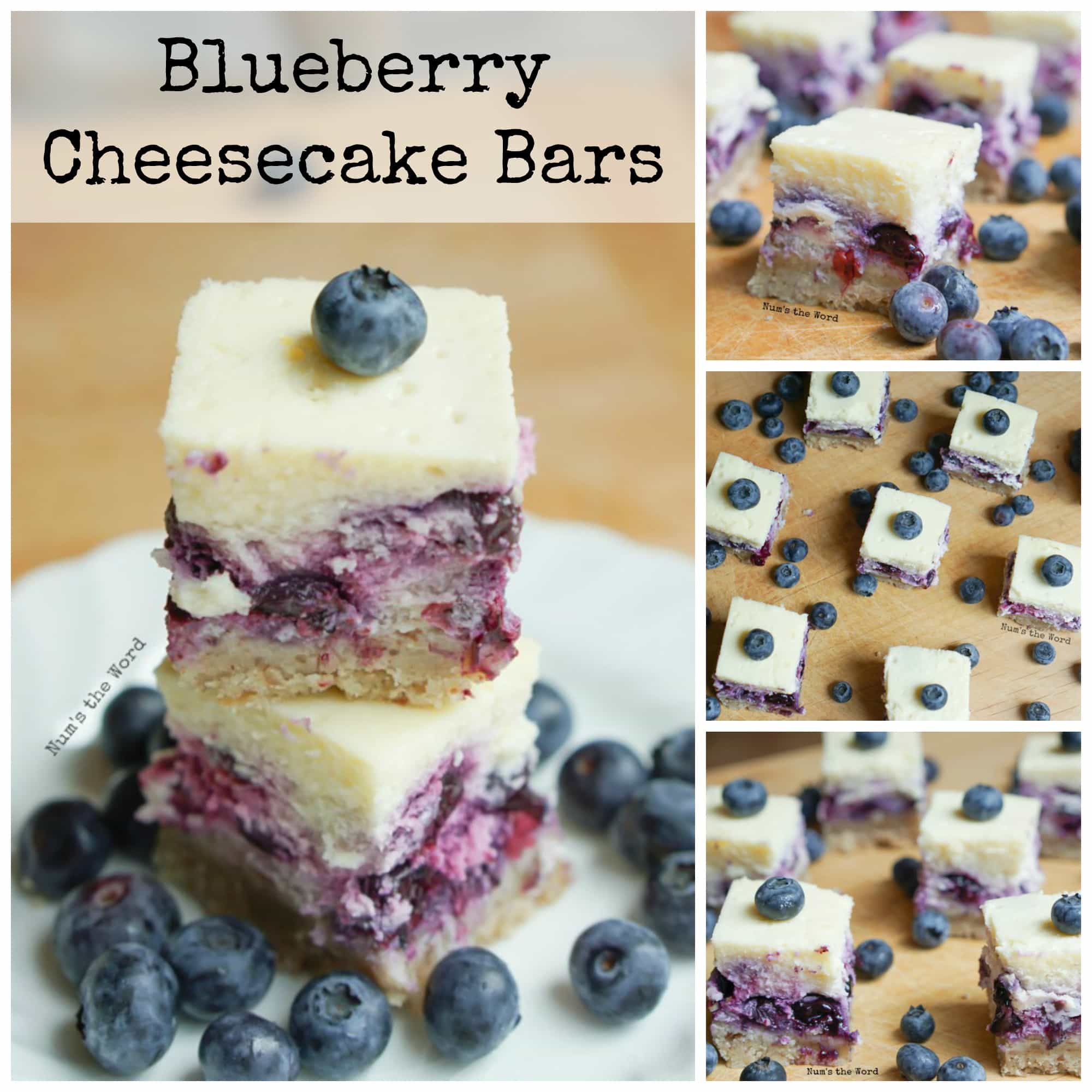 I love cheesecake in all its forms, but I especially love these bite size blueberry cheesecake bars that are great for any large gathering.
If you've ever made cheesecake in the past, you know that it's a tricky beast.
They generally require a water bath.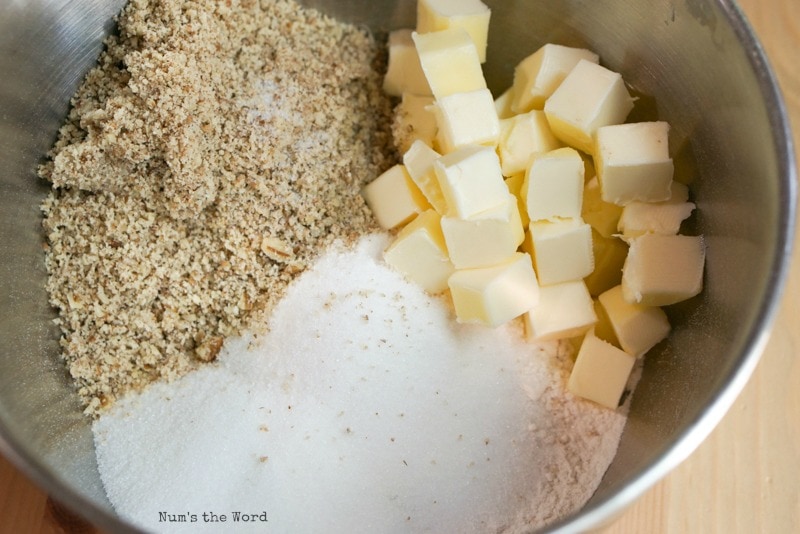 Generally cheesecake must bake surrounded by water and then sit in the oven as it naturally cools off and then even with all that, the cheesecake will generally still crack.
However with these tasty blueberry cheesecake bars, you can forget all of that.
These don't require complicated water baths or other fancy techniques.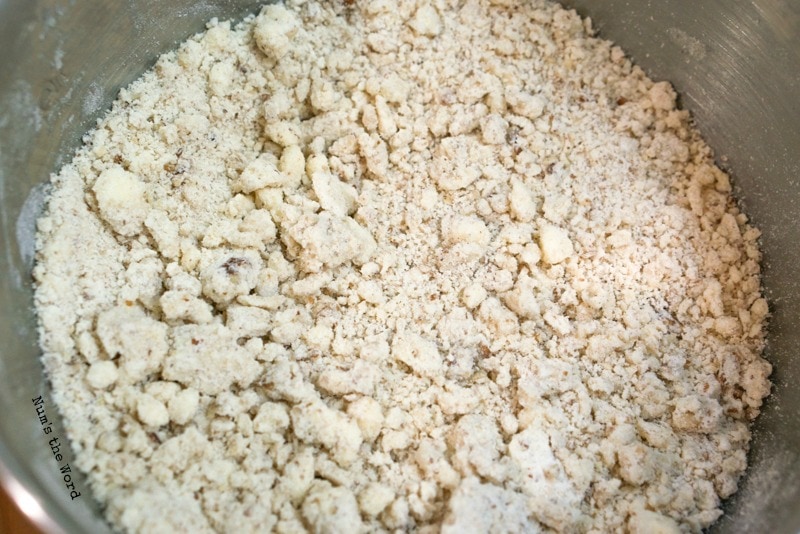 This recipe is a fool proof way to get tasty cheesecake in a bite size form that is USER FRIENDLY.
What?  A cheesecake recipe that is user friendly?  Yes my friends, this is one!
I've been making these blueberry cheesecake bars for a few years.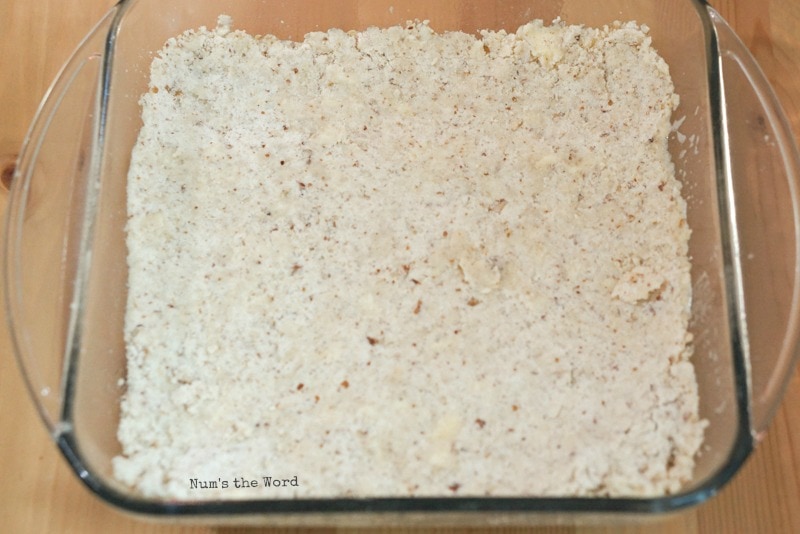 And every year I made it, I had to remind myself about a few changes to the recipe that I've learned over the years.
However now that's its on the site, I no longer have to read my chicken scratch, but instead can read this easy and simple recipe!
Now if you are like my brother, who thinks all blueberries are of the devil, then have no fear.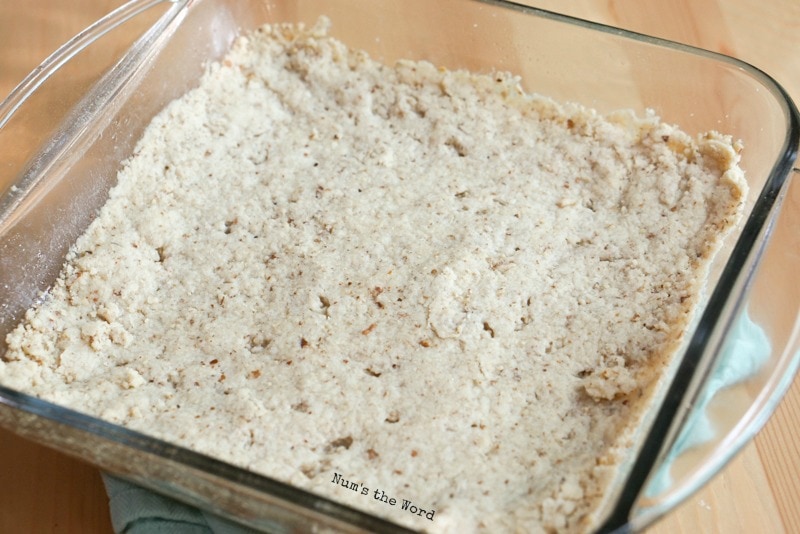 You can substitute any berry in these, blackberry, raspberry, cranberry.
I however love blueberries.  Num Num!
So I say leave the blueberries!
However not everyone does.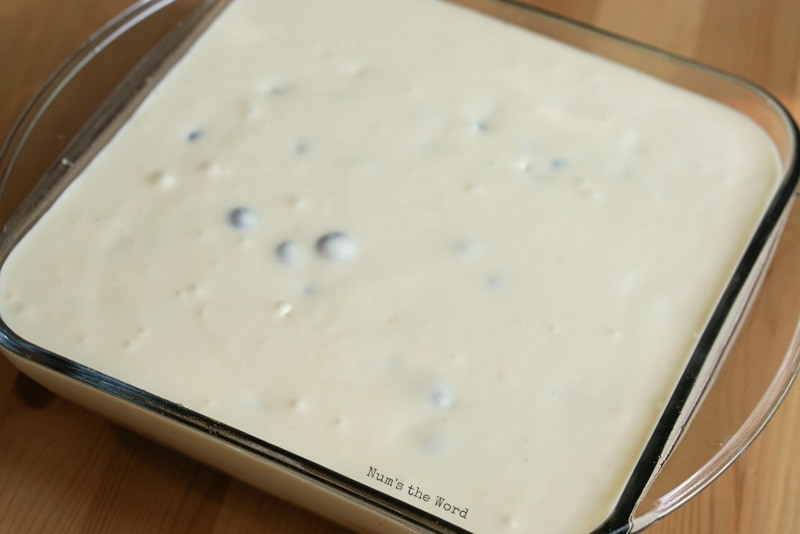 I also want to point out one small thing that I neglected to mention in my original recipe and is missing from my photos but is KEY to making these perfect.
You really should line the pan with non-stick foil or parchment paper before putting the crust in.
By doing this, it makes getting the bars out SO MUCH EASIER!!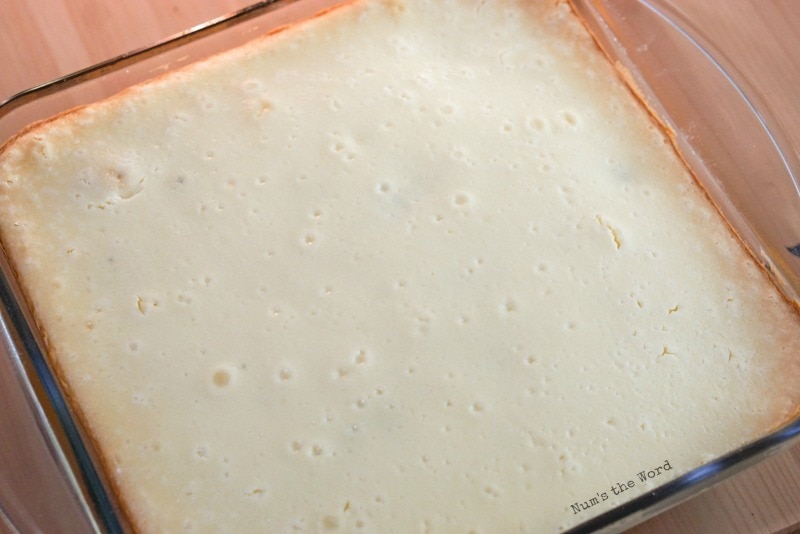 I could kick myself for forgetting to add this step to my original directions – which is now added.
Your life will be 100% better by following this one simple step!
So don't pass up on this tasty recipe just because of a dislike for Blueberries.  Give it a try.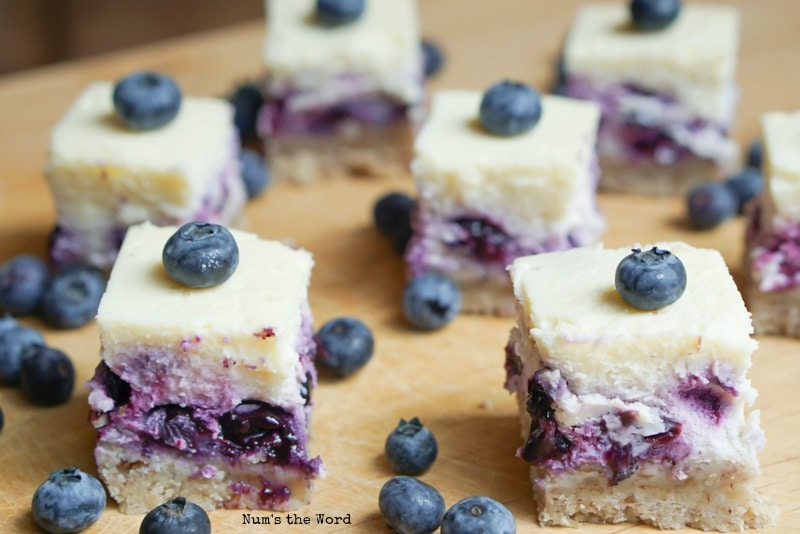 I'm sure you'll be pleasantly surprised at how easy these blueberry cheesecake bars are to make as well as how tasty they are.
A huge hit with everyone who tries them!
Blueberry Cheesecake Bars
Ingredients
CRUST:
-----------------------
1 1/4 cups all-purpose flour
1/3 cup sugar
3/4 cups nuts, chopped. Hazelnuts or pecans work great!
1/8 teaspoon salt
1/2 cup cold butter cut into 1 Tablespoon pieces
-----------------------
FILLING:
-----------------------
16 ounces cream cheese, at room temperature
3/4 cup sugar
2 Tablespoons all-purpose flour
3 large eggs, at room temperature
1/4 cup heavy cream
1 teaspoon vanilla extract
1/4 teaspoon almond extract
1 1/2 cups fresh or frozen blueberries
Instructions
CRUST:
-----------------------
Preheat oven to 325*F
Line a 9x9 glass dish with non stick foil or parchment paper, making sure to cover sides as well as bottom of pan.
In food processor or by hand, combine the flour, sugar, nuts and salt. Pulse 2 or 3 times to mix. If by hand, stir to combine.
Add the butter and pulse 8-10 times until the mixture forms large, coarse crumbs the size of small peas. If doing by hand, use a pastry blender to mix all ingredients until large pea sized crumbs form.
Press the crust mixture into the bottom and 1 inch up the sides of lined dish.
Bake for15-20 minutes until golden golden.
-----------------------
FILLING:
-----------------------
In a large bowl, blend the cream cheese and sugar until smooth and creamy.
Add flour and mix until incorporated.
Add the eggs one at a time, beating well after each addition until the batter is smooth.
Stir in the cream, vanilla and almond extracts.
Gently fold in the fresh or frozen blueberries. Do not thaw frozen blueberries.
Pour the batter onto the prepared crust.
Bake 30-35 minutes, until the center is set when you give the pan a gentle jiggle.
Remove from the oven and, using a butter knife gently loosen the warm cheesecake square from the sides of pan.
Let pan cool on a wire rack for 1 hour.
Cover with plastic wrap and refrigerate until chilled, at least 3 hours or overnight.
Using a sharp knife, cut into 16 squares. Serve cold.
Store tightly covered in the refrigerator for up to 3 days.
Notes
Fresh or Frozen raspberries or blackberries can be substituted for blueberries. If using frozen, add frozen berries into batter. Do not thaw.
https://numstheword.com/blueberry-cheesecake-bars/
Recipe Adapted from Williams Sonoma Essentials of Baking Cookbook
Other Blueberry Recipes You'll Love…
Original Photos & Post: December 3, 2013
Updated Photos & Post: August 9, 2017