This Cranberry Apple Crisp is a tasty way to use up leftover cranberry sauce. However you can also used canned cranberry sauce. Everyone loves apple crisp and this Cranberry version is easy and delicious!
This post contains affiliate links.  If you click on an affiliate link and make a purchase, I will make a small percentage on your purchase. This helps keep this website running! Thank you!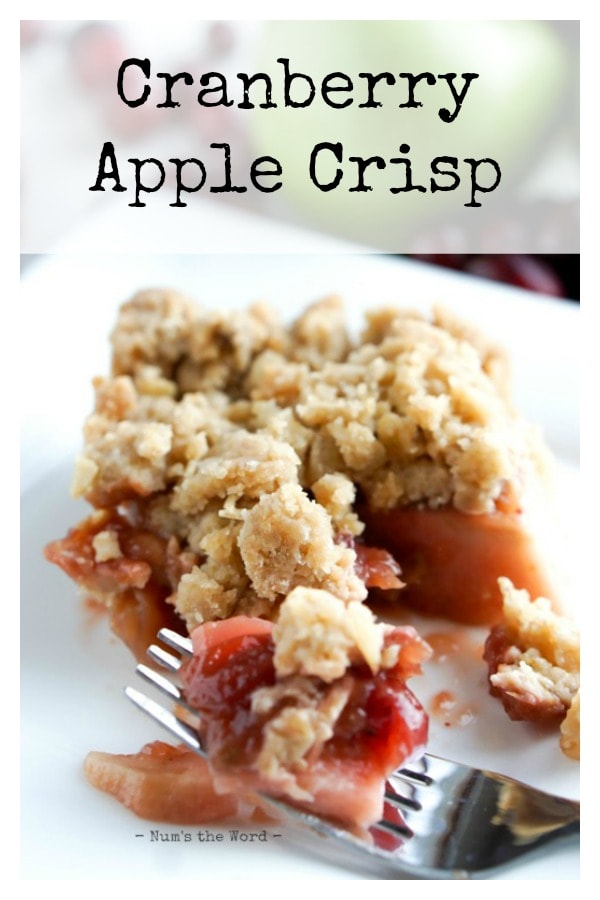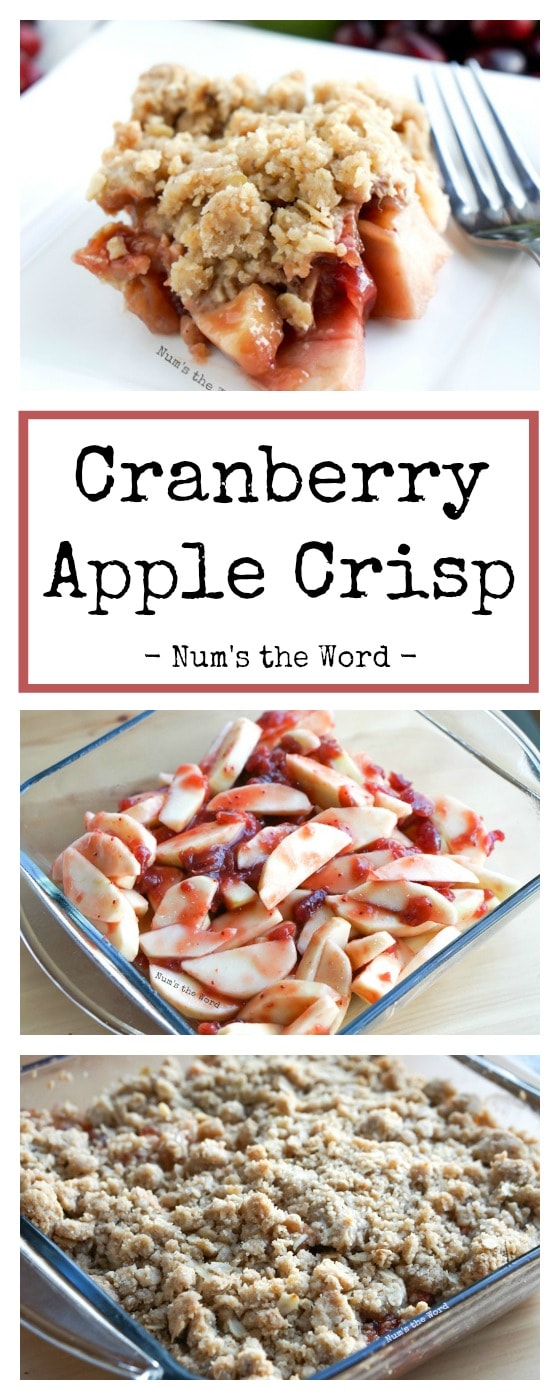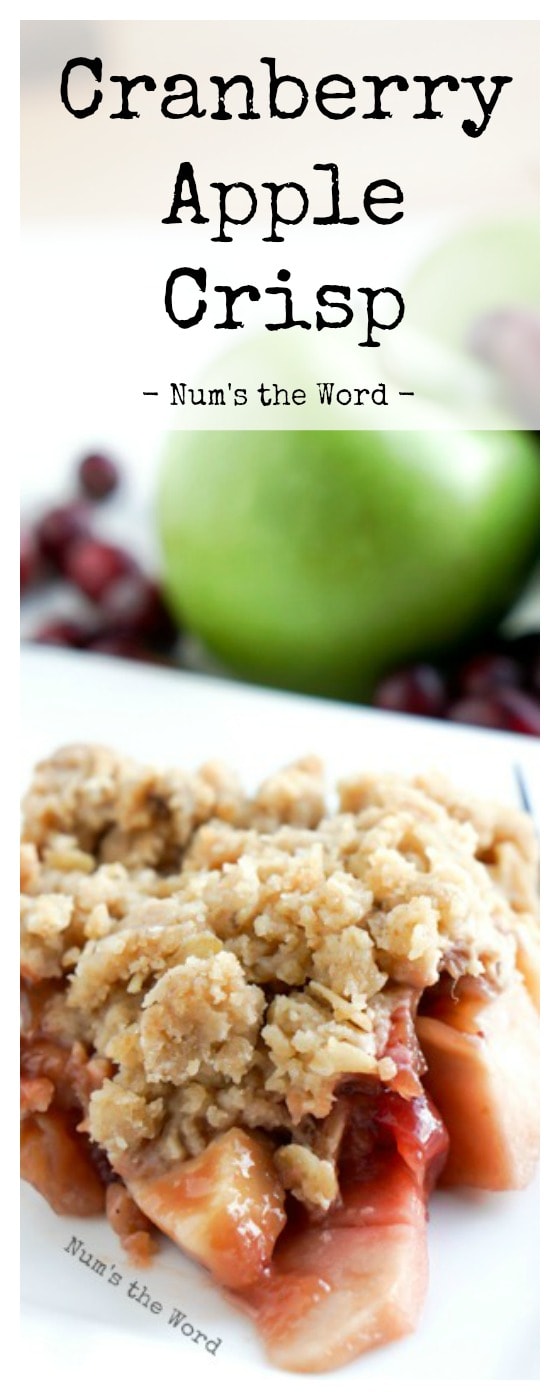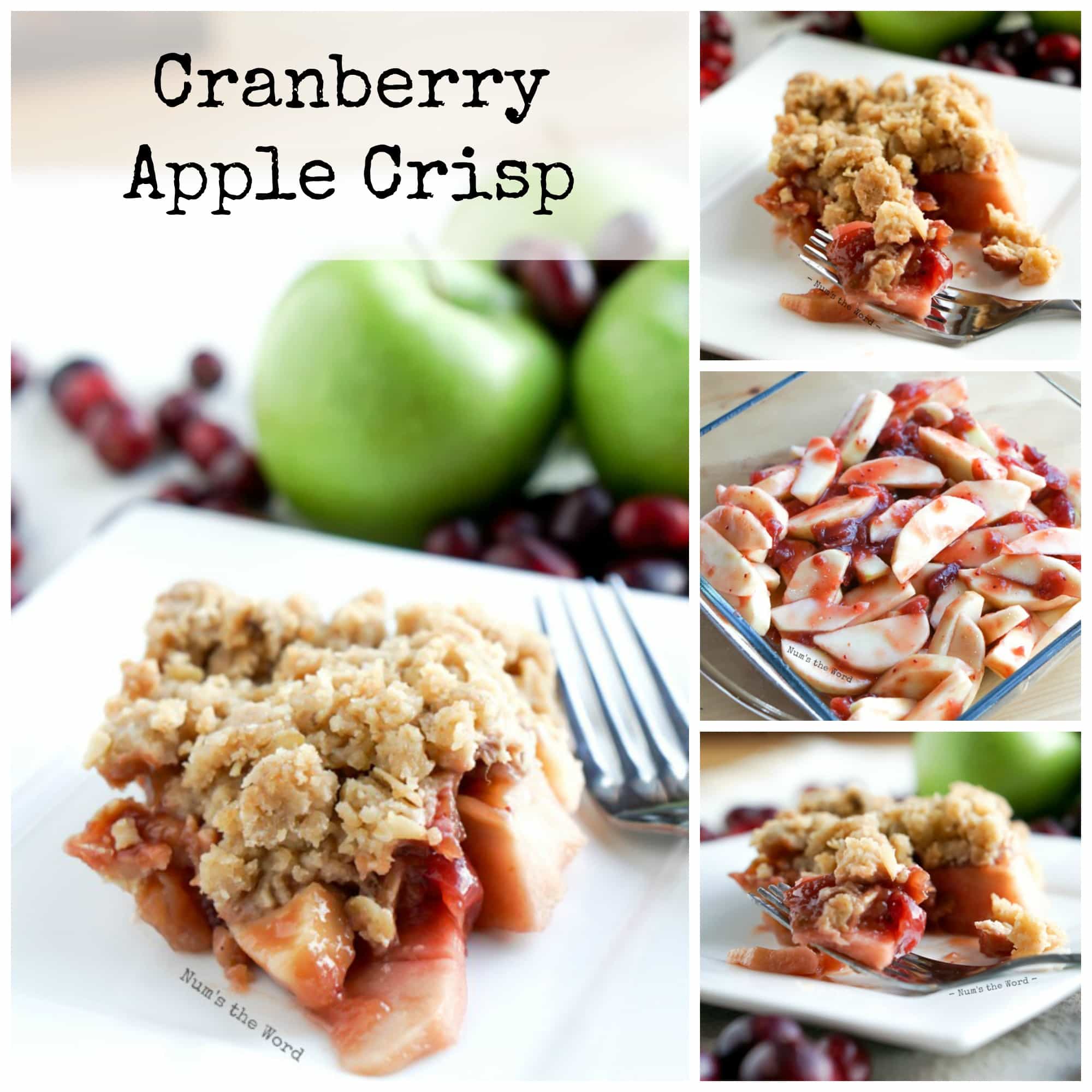 You either love it or you hate it.
I suspect since you landed on this recipe, that you love it.
Or at least tolerate it.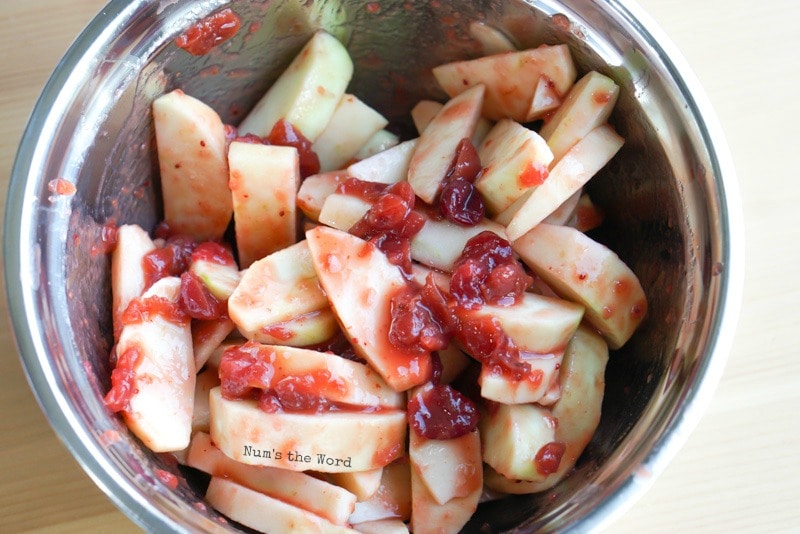 The difficult thing in life is convincing someone who "hates" cranberry sauce that it's actually quite tasty if done right.
Generally speaking, those I've talked to who claim they don't like it really don't understand it.
I used to be one of those people.
Every year it would be on the table and every year the leftovers would end up in the trash.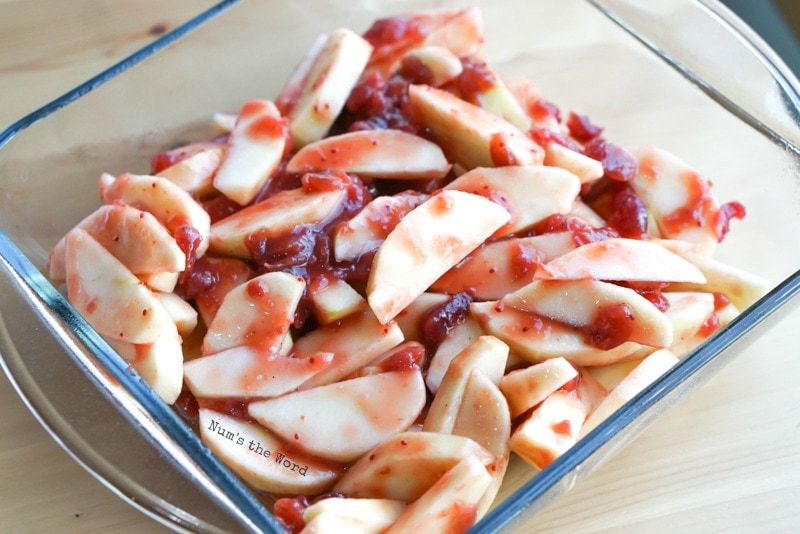 That is until I finally understood it.
Cranberry sauce should be looked at as a condiment.
It tastes great slathered on your turkey or ham and you can even add a little to your roll if you wish.
And though it might be too tangy or tart for your taste, you can certainly sweeten it up if needed.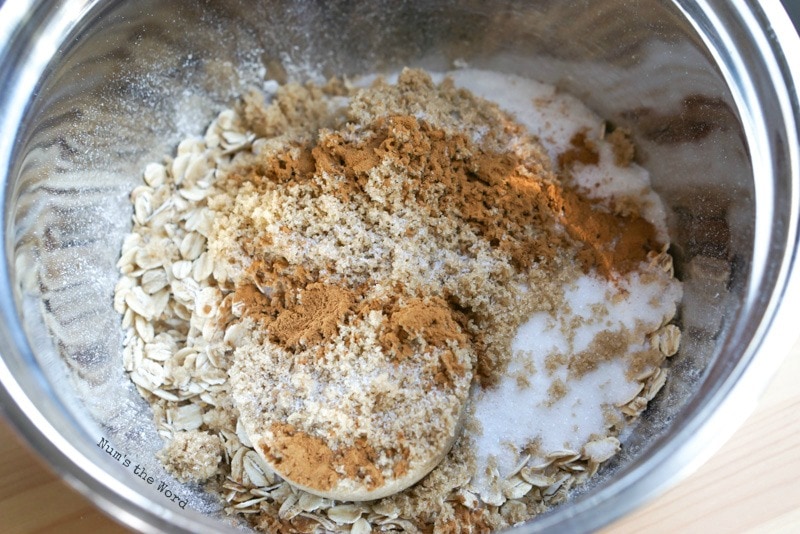 However the best cranberry sauces are those that are homemade.
A few years ago I decided to try my hand at making my own cranberry sauce.
Since then I've been hooked.
I've tried a few different recipes and so far have loved them all.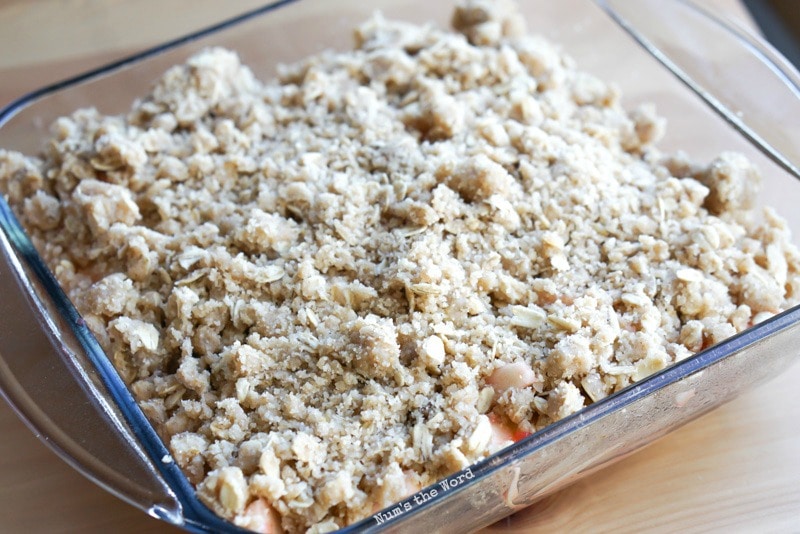 However, I still have a lot leftover after the meal.
Instead of tossing them after the meal, I now re-purpose them into other great tasting recipes.
This Cranberry Apple Crisp is a favorite way to re-purpose cranberry sauce.
You can use any flavor of cranberry sauce or even whole cranberry sauce from a can.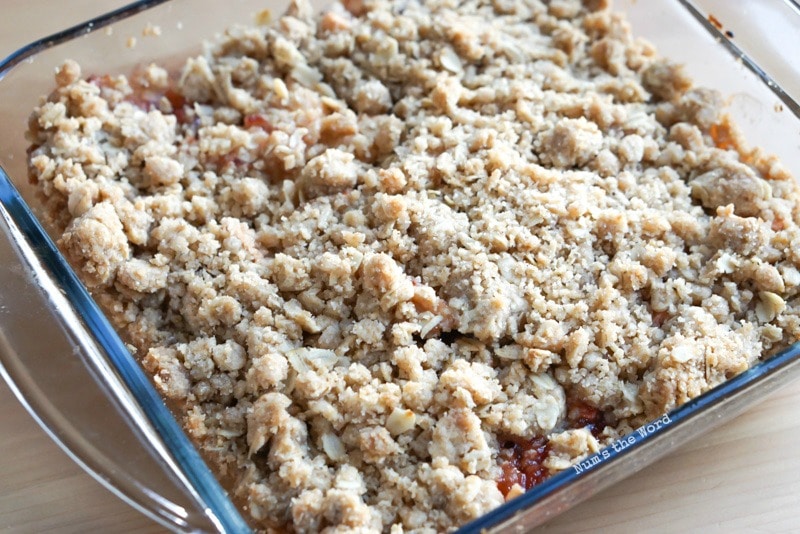 This Cranberry Apple Crisp is a sure fire way to convert any non-cranberry sauce lover into a fan.
Especially if they love apple crisp.
The flavors of cranberries and apples blend so well together that this recipe is a guaranteed hit.
It's also a great way to reuse instead of toss out a perfectly good food item.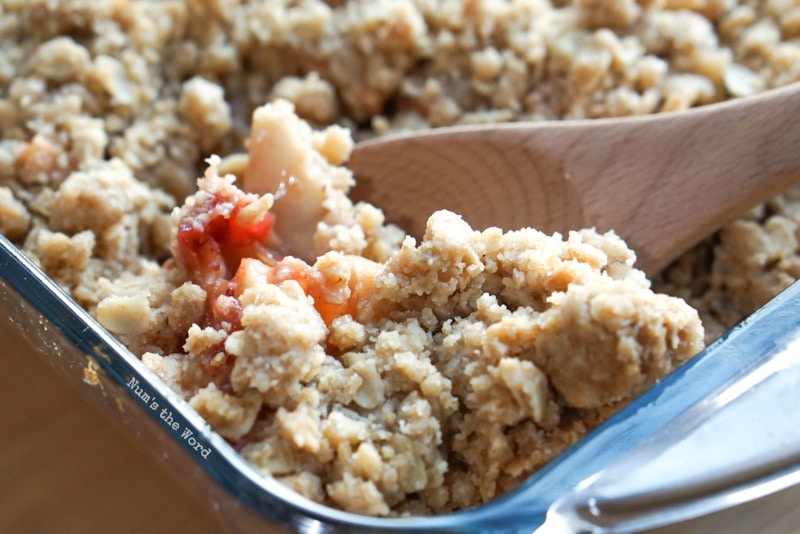 More and more I'm posting recipes on how to reuse leftovers or re-purpose ingredients.
It's slowly becoming a quest in my life on how to reuse items in my fridge for other tasty purposes.
I admit that I was not a cranberry or cranberry sauce fan.
I didn't grow up with it being an important item on our table and remembered cranberries always being tart.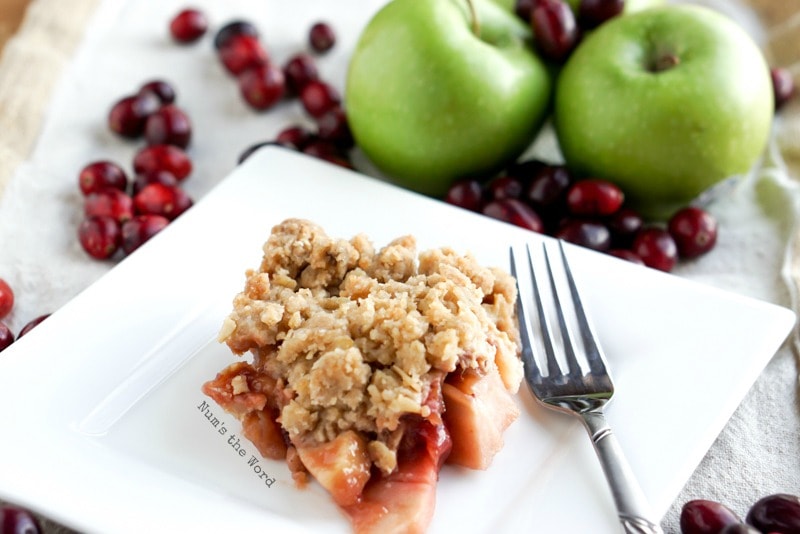 However, in my adult years, I've really taken a liking to cranberries and all they have to offer.
What I especially love about this recipe is that is isn't just a holiday recipe.
Because you can purchase cranberry sauce all year, you can also make this recipe all year!
However it is a favorite after Thanksgiving and Christmas due to my having extra cranberry sauce on the table.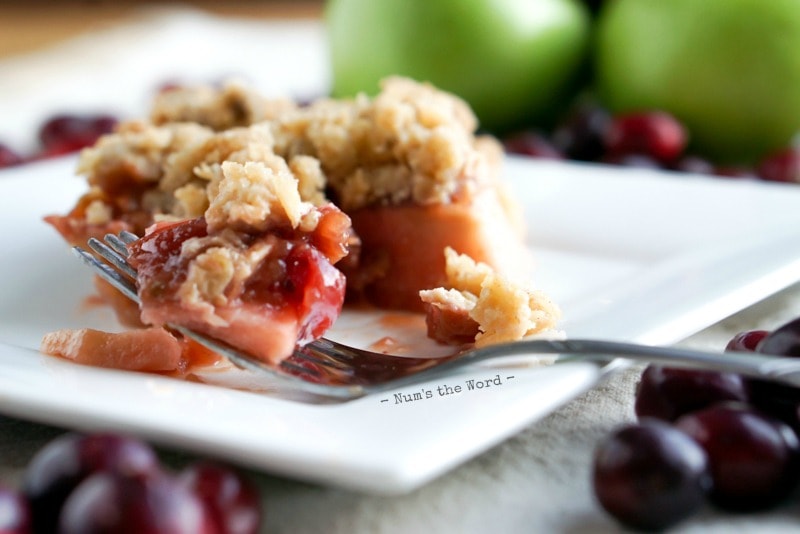 Not to mention it's always homemade now.
My mouth is watering just thinking about this and how tasty it is!
This Cranberry Apple Crisp is easy, quick and delicious with a scoop of ice cream on top!
If you love apples and cranberries, give this Cranberry Apple Crisp a try!
Yield: 5 Servings
Apple Cranberry Crisp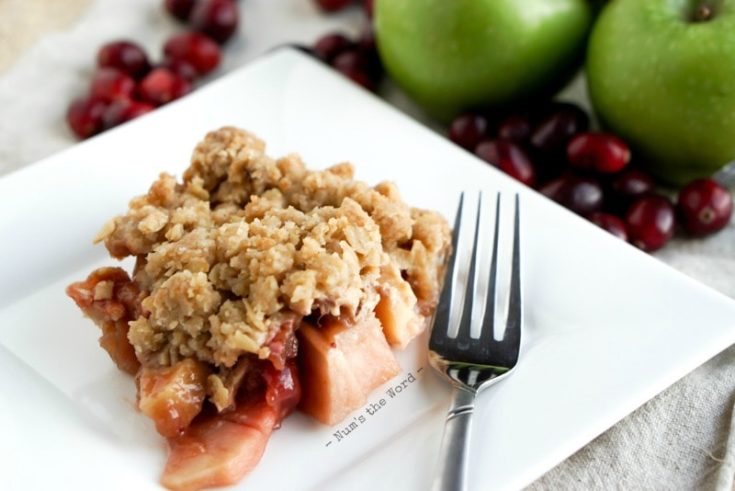 Ingredients
4 Granny Smith apples, peeled and sliced
3/4 cup of leftover cranberry sauce or canned whole cranberry sauce
2 Tablespoons flour (if your cranberry sauce is runny)
1 cup all-purpose flour
1/2 cup old fashioned roll oats
1/3 cup white sugar
1/3 cup brown sugar
1/2 teaspoon cinnamon
1/4 teaspoon salt
1/2 cup butter, melted (1 stick)
Instructions
Preheat oven to 350*F
Combine apples and cranberry sauce. Mix well.
If cranberry sauce is runny, add 2 Tablespoons Flour and mix well.
Place sliced apples in a 8x8 casserole dish.
In a separate bowl, mix 1 cup flour, oats, white sugar, brown sugar, cinnamon and salt.
Add melted butter and mix well.
Crumble oat mixture on top of apples.
Bake for 35 - 40 minutes or until apples are cooked through and tender to a toothpick.
Remove from oven and allow to cool for 5 - 10 minutes then serve.
Other Cranberry Recipes You'll Love...