Cranberry Fluff is the perfect side dish for Thanksgiving, Christmas or any great meal. A simple, easy and kid friendly recipe that has been around for generations!
This post contains affiliate links. If you click on an affiliate link and make a purchase, I will make a small percentage on your purchase. This helps keep this website running! Thank you!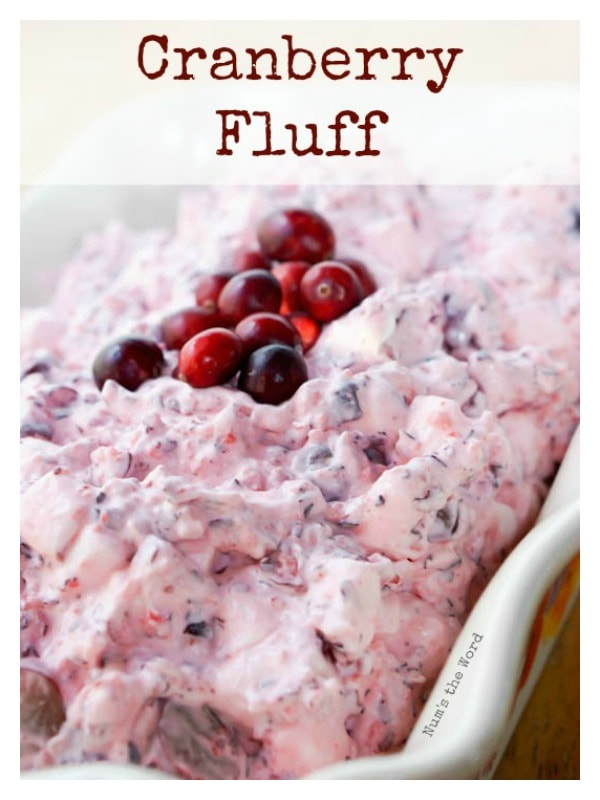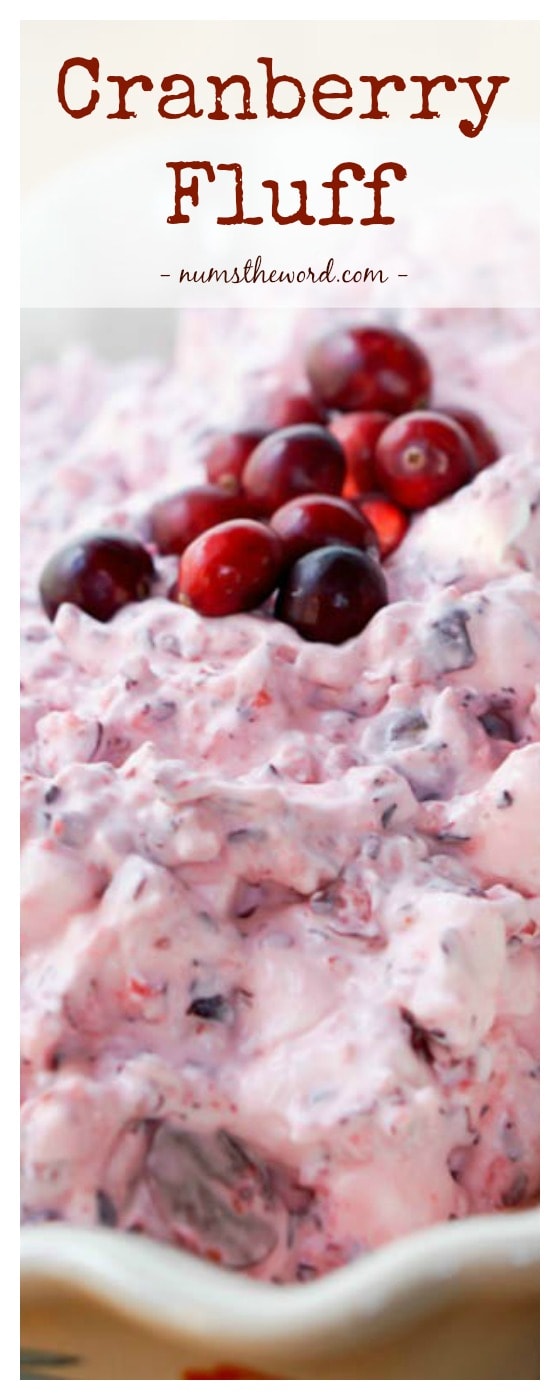 [/rs-responsive]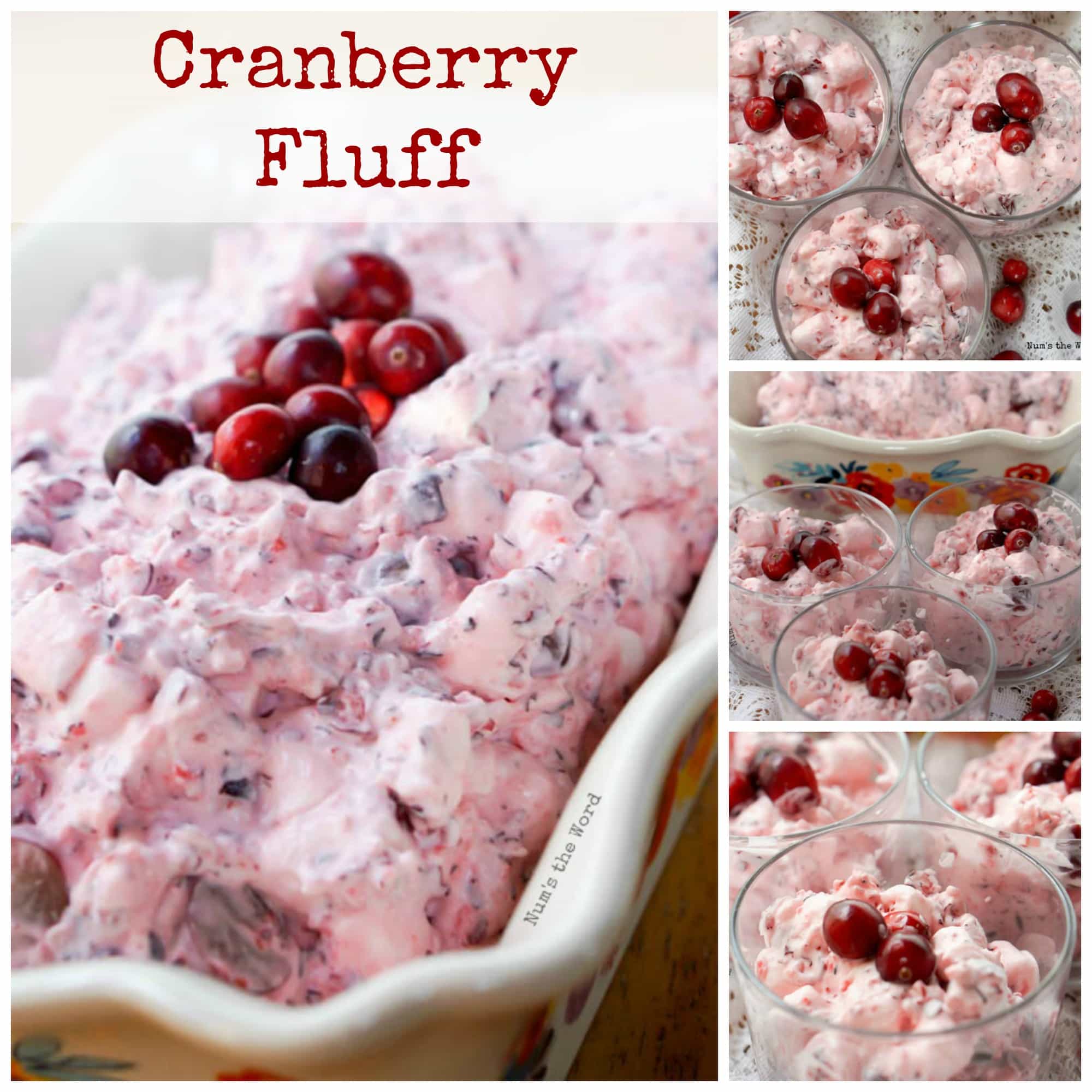 It is FRESH cranberry season!!
Many years ago, I was an anti cranberry person.
I've never been a fan of the canned cranberry sauce, and my mom never cooked with fresh cranberries that I could ever recall.
So my cranberry exposure was low.
Therefore, I assumed I hated all things cranberry.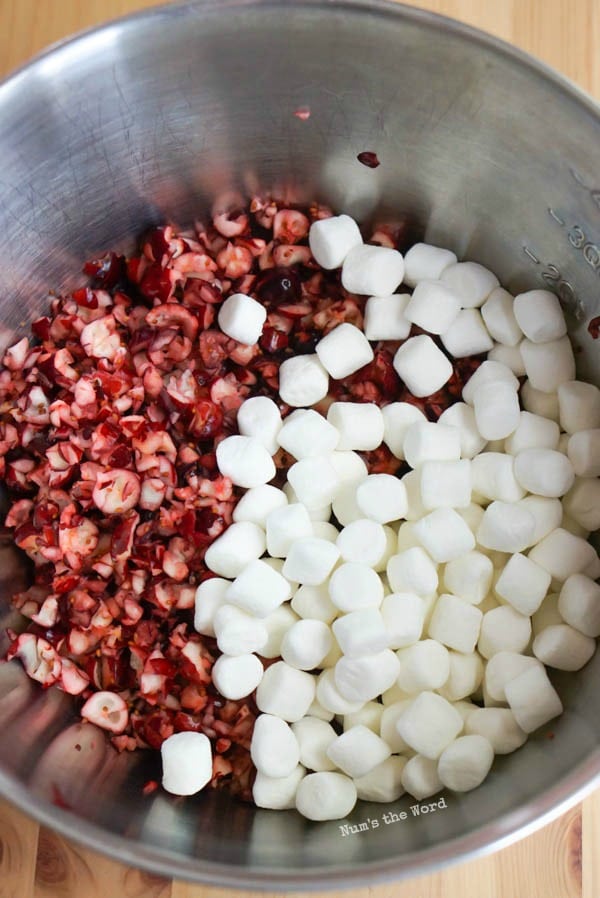 Well, until I started up this little website of mine and started recipe experimenting with cranberries.
And now I'm a huge fan of them!
Every year I look forward to cranberry season and start watching for fresh ones to hit the shelves starting September.
I'm the crazy lady who stocks up as soon as they are out.
When you are a recipe blogger you cook and photograph ahead of every season.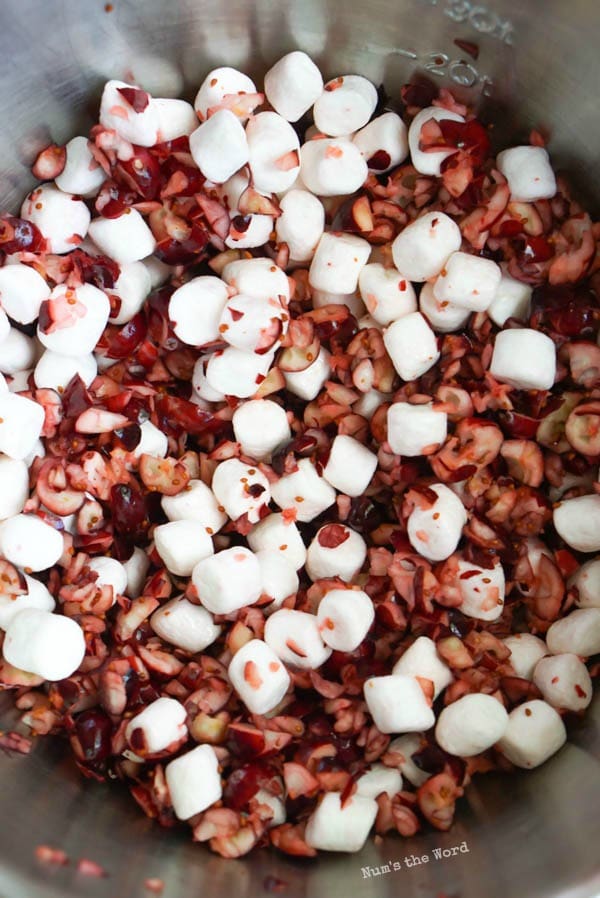 I cook my turkey for Thanksgiving in August (if you can locate one).
I also bake Christmas cookies in September!
Because I've become a fan of cranberries, I've learned to cook with them.
Some of my favorite recipes are Orange Cranberry Bread & Raspberry Cranberry Sauce.
Both are so good that they are made yearly when fresh cranberries are in season!
And now I can add this Cranberry Fluff to the mix!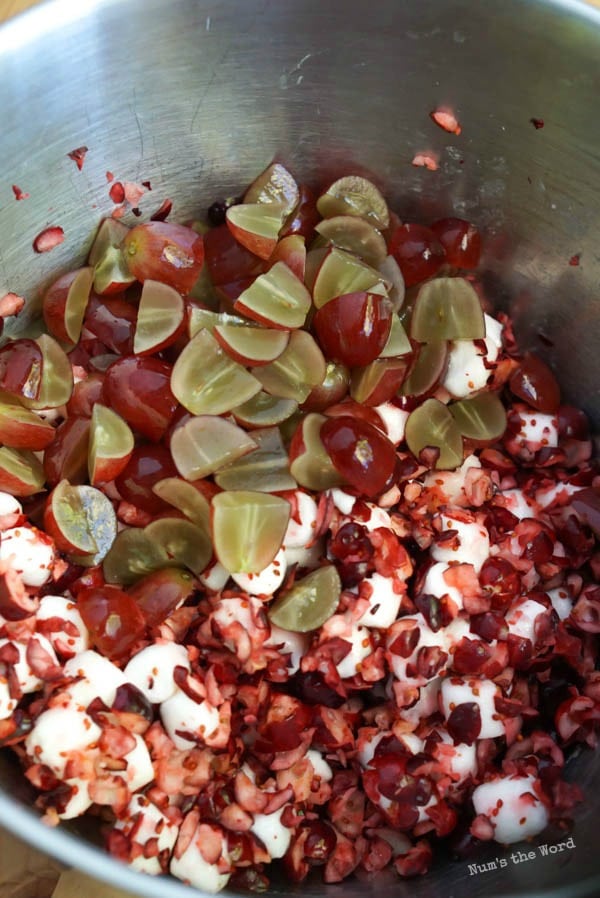 What I love about this Cranberry Fluff is that it uses fresh ingredients and isn't overly sweet.
It's a simple side dish that anyone can make – new or expert chef.
This Cranberry Fluff goes great with not only Thanksgiving dinner, but Christmas dinner and any meal in between!
I decided to whip this up when some friends of our invited us over for dinner one night.
We offered to bring a side dish with the understanding that it would be a new recipe I'd be trying out on them.
This is 100% normal for me.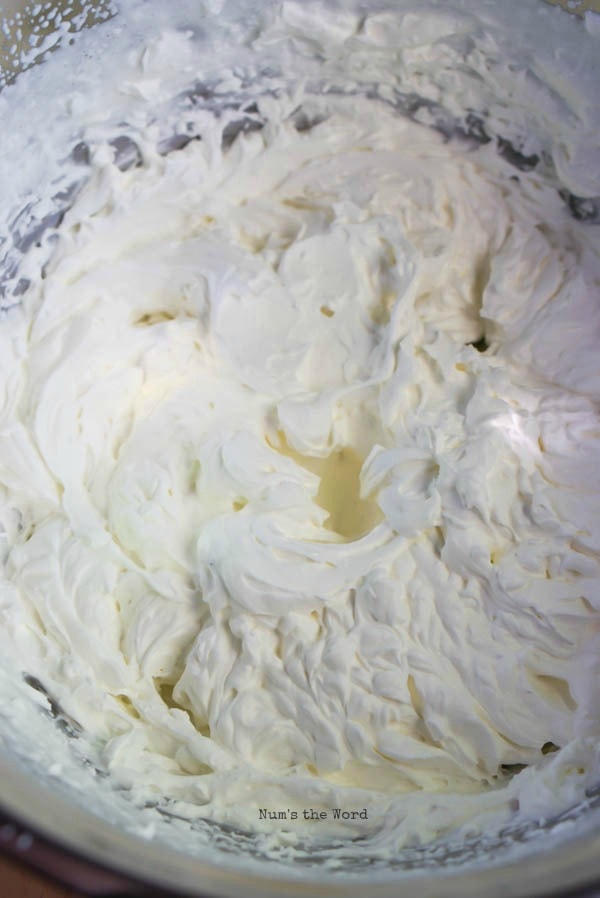 Whenever we go to someones house, and I can bring something, it's always some new recipe I've been tinkering with.
The same concept goes for anyone who comes to dinner at our place.
Generally, I make at least 1 new, never tried before item.
It's a simple way to get a good sampling of what people really think about a new recipe.
Sometimes it needs a tweak or two, but occasionally I get it right the first try.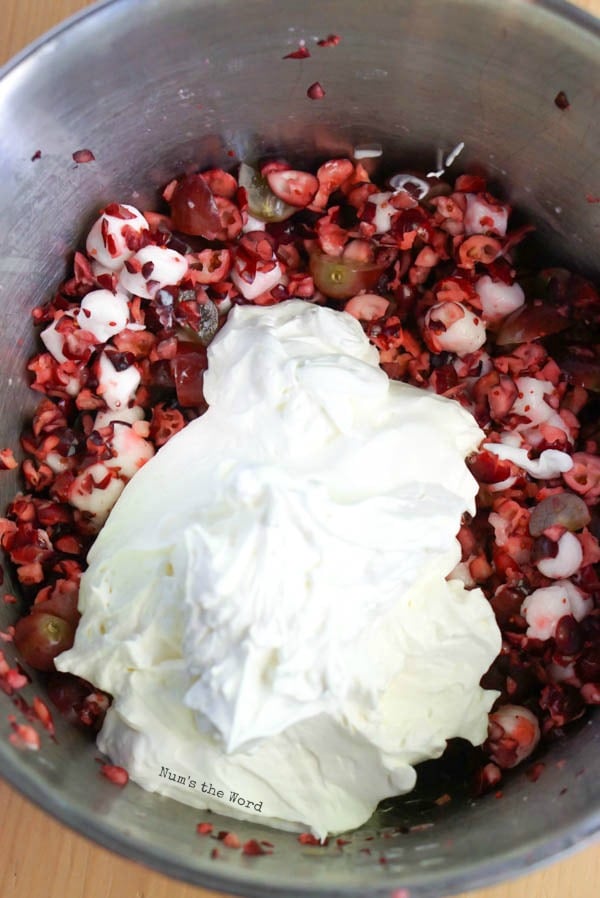 Our friends, agreed with us that this Cranberry Fluff was a delicious and simple side dish that would be welcomed at any meal.
Not only will it be on our Thanksgiving table this year, I'm going to whip up another batch tomorrow because I can't stop thinking about it!
Update: 2018 – we are 100% hooked on this recipe STILL.
I've made it twice already this year and it will once again be going on our Thanksgiving table.
We love how it offers different flavor combinations with the sweet & tangy.
And we love how you get crunchy with soft in the same bite.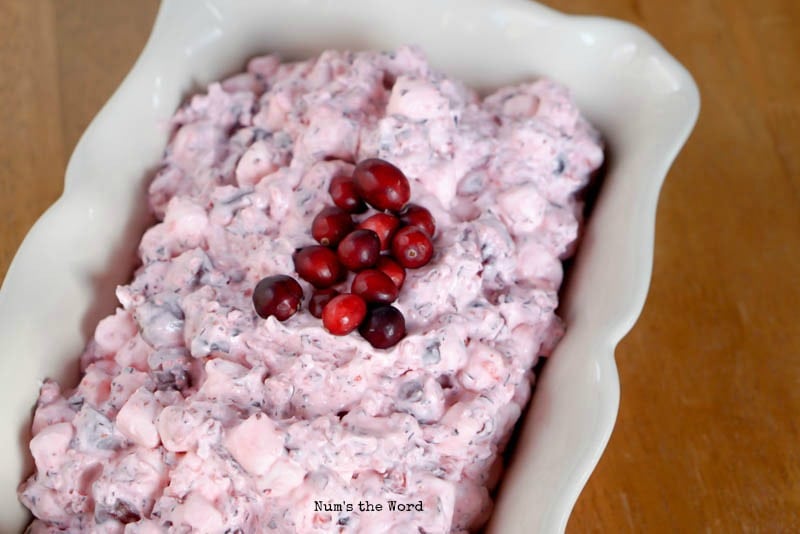 It's a playground for your taste buds!
There are two versions of this recipe – the old fashioned "overnight" version and the quick same day version.
We prefer the overnight version but you also wont hear us say no to the same day version too!
We love this Cranberry Fluff and I think you will too!
If you make it, tag us and show off your tasty dish!
Yield: 10 Servings
Cranberry Fluff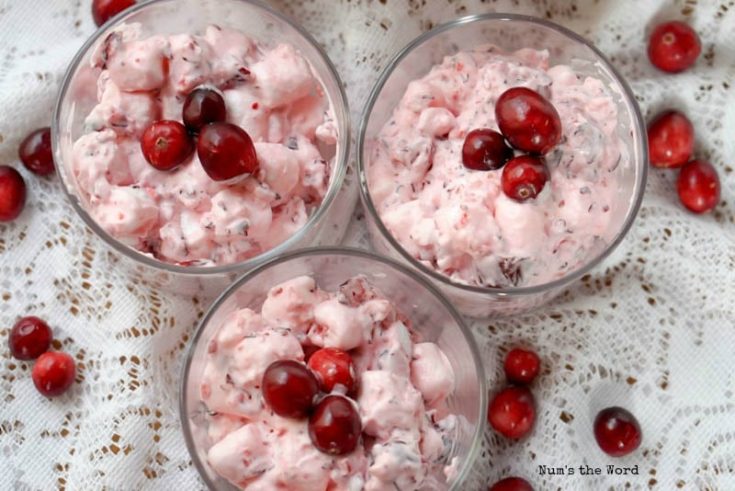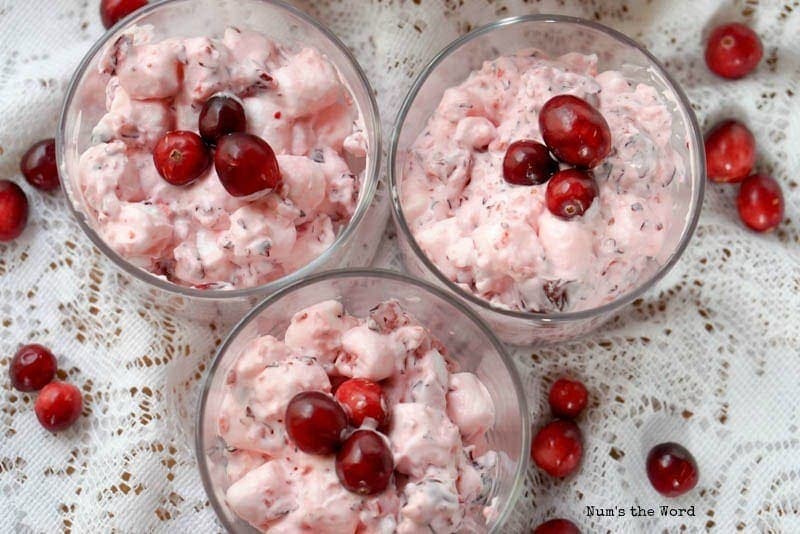 Cranberry Fluff is the perfect side dish for Thanksgiving, Christmas or any great meal. A simple, easy and kid friendly recipe that has been around for generations!
Total Time
8 hours
10 minutes
Instructions
In a food processor, dice cranberries.
In a large bowl, combine cranberries, marshmallows.
------------------
Now there are two ways to do this Salad. The old fashioned overnight way, and the new same day way.
------------------
Old Fashioned Way:
Cover and place above mixture in the fridge overnight.
The next day, Add grapes to the cranberry mixture.
Blend up whipping cream with no sugar until stiff peaks form. Mix into cranberry mixture.
Serve immediately or store in fridge, covered, until ready to serve.
------------------
Same Day Version:
Add grapes to the cranberry mixture and mix.
Blend whipping cream and sugar until stiff peaks form and fold into cranberry mixture, until everything is well coated.
Chill for several hours until ready to serve. Mix before serving.
Notes
Nutritional Information is estimated, not exact.
Recommended Products
As an Amazon Associate and member of other affiliate programs, I earn from qualifying purchases.
Nutrition Information:
Yield:
10
Amount Per Serving:
Calories:

181
Total Fat:

4.4g
Saturated Fat:

2.8g
Cholesterol:

16mg
Sodium:

33mg
Carbohydrates:

35.6g
Fiber:

0.2g
Sugar:

26.4g
Protein:

0.8g
Originally Posted: October 26, 2016
Updated: November 14, 2018
Other Cranberry Recipes You'll Love...