These 3 Ingredient Cranberry Barbecue Meatballs are the perfect way to use up leftover cranberry sauce! Make them as an appetizer or serve them over rice or mashed potatoes for dinner!
This post contains affiliate links.  If you click on an affiliate link and make a purchase, I will make a small percentage on your purchase. This helps keep this website running! Thank you!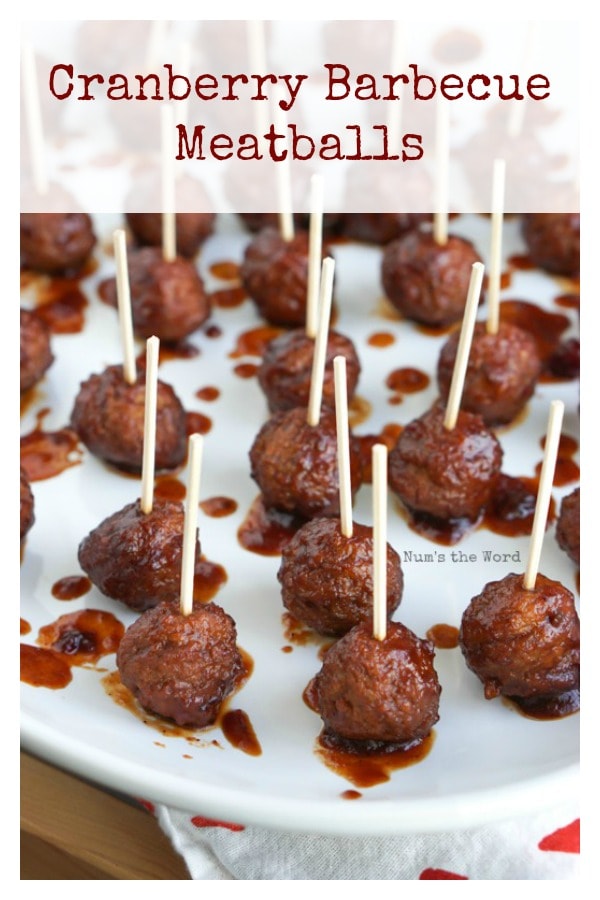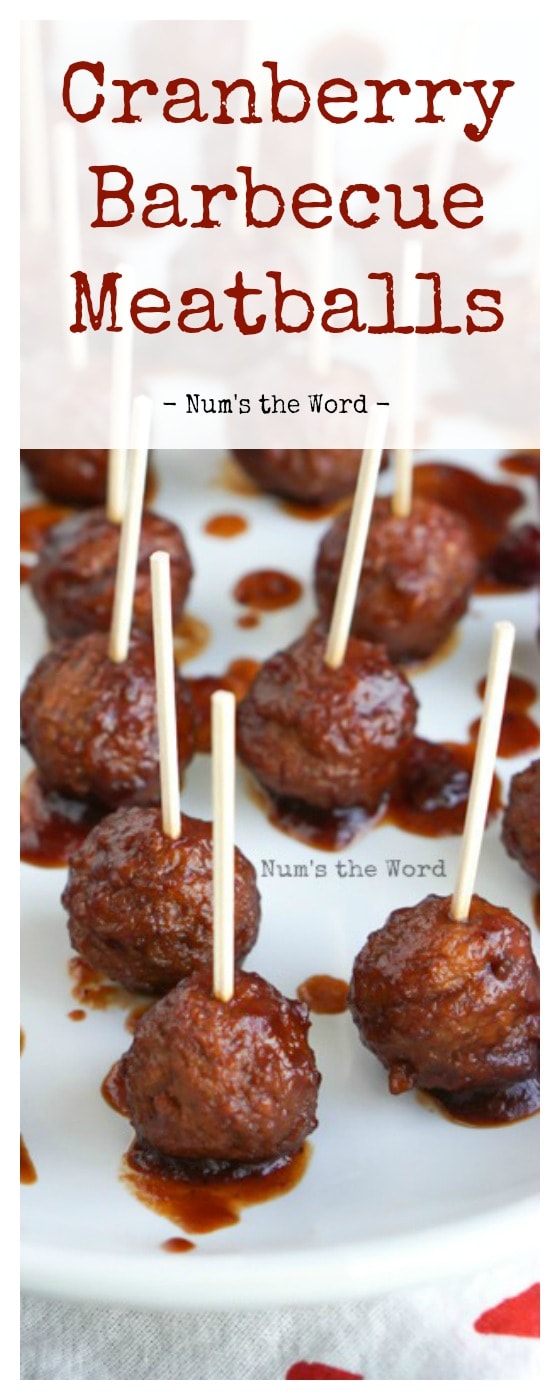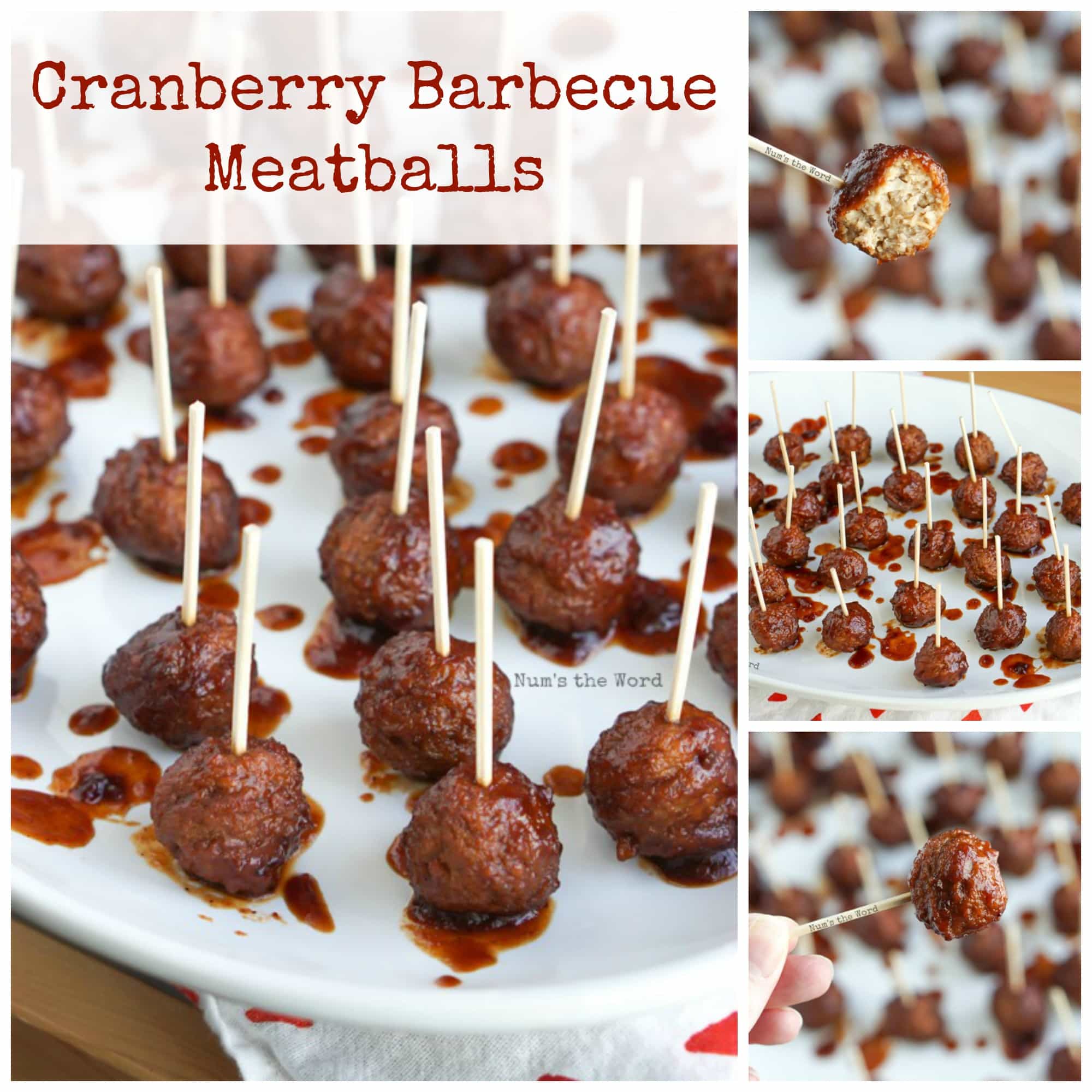 I was talking to someone several months ago about cranberry sauce.
They informed me that they had spent the last 25 + years not understanding the purpose of cranberry sauce.
During Christmas and Thanksgiving it was always on the table and yet they never tried it.
This person informed me that he had seen people slice off some of the jellied cranberry sauce on the table and eat it as is.
The idea of such a thing didn't seem appetizing to him (or myself) and thus he never ate it or really understood it.
It all changed though when he went to a friends house for a Holiday meal and they served cranberry sauce.
It was at this moment he saw his friend, take some cranberry sauce and smear it on his Turkey.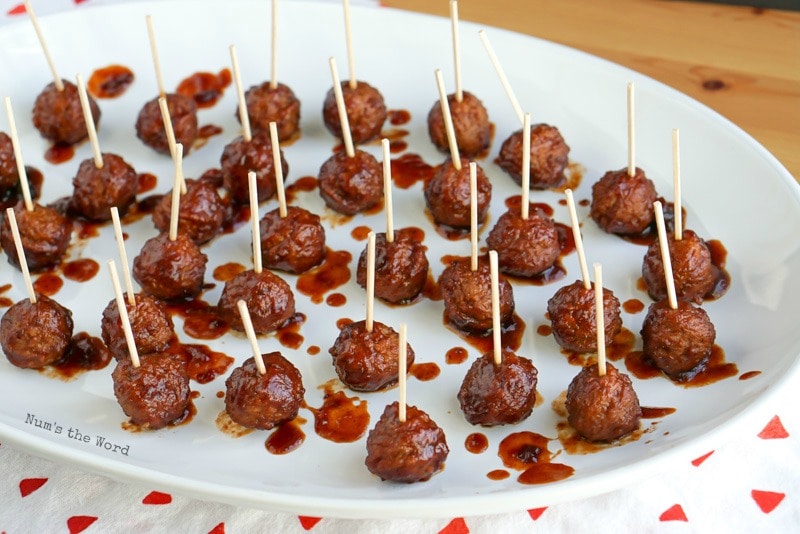 Suddenly a light bulb went off in his brain to say – AHHH! It's a condiment.
Cranberry sauce is considered a condiment, not a side dish.
Amazing how one moment can change our entire perspective on something so simple as cranberry sauce.
Generally in the past years, I've seen cranberry sauce served for Christmas and Thanksgiving and have also always passed it.
It's typically been either jellied cranberry or whole cranberry sauce and neither seemed appealing.
However it all changed when I made Cranberry Raspberry sauce.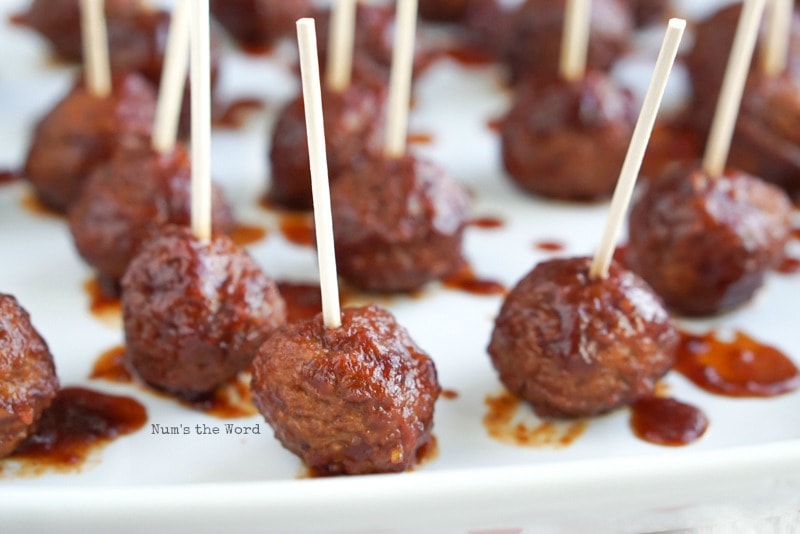 Holy cow was that amazing.
I was hooked and each year now make my own and have loved each flavor I've made.
The problem with canned or homemade is that there is ALWAYS leftovers.
And you can only eat Cranberry Sauce for so long before it finally gets tossed.
Because I hate tossing delicious cranberry sauce, I've decided to start experimenting with ways to re-purpose leftover cranberry sauce.
These Cranberry Barbecue Meatballs are one such way.
I've made these with both homemade Orange Cranberry Sauce as well as store bought whole cranberry sauce and BOTH were delicious.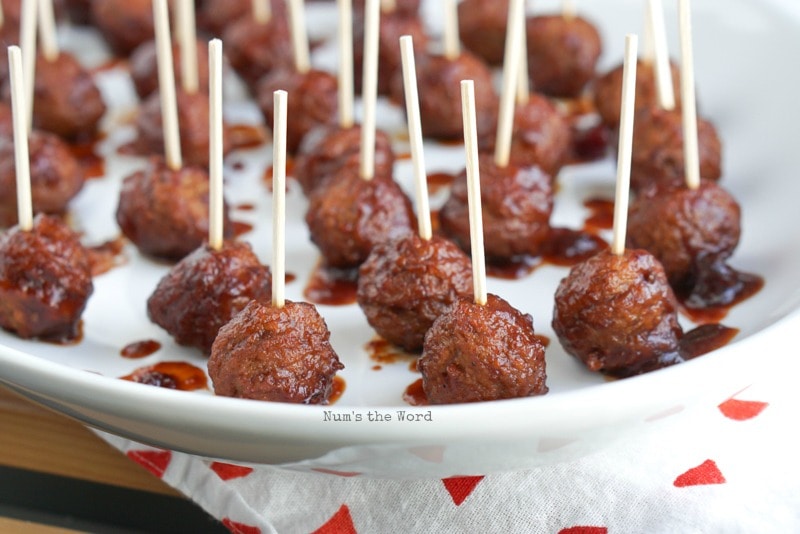 The tang of the cranberries goes so nicely with the sweetness of the barbecue sauce.
My husband and I loved this recipe so much that we made these Cranberry Barbecue Meatballs several days in a row.
We made them so much that we used up all of our leftover cranberry sauce and a can of store bought.
We made this on the stove in a matter of minutes using frozen meatballs but you can just as easily toss it into the crock pot!
And if you love to create freezer meals, I highly recommend making this into a freezer meal.
With only 3 ingredients you really can't go wrong!
Just toss the two sauces in with the frozen meatballs and return to the freezer.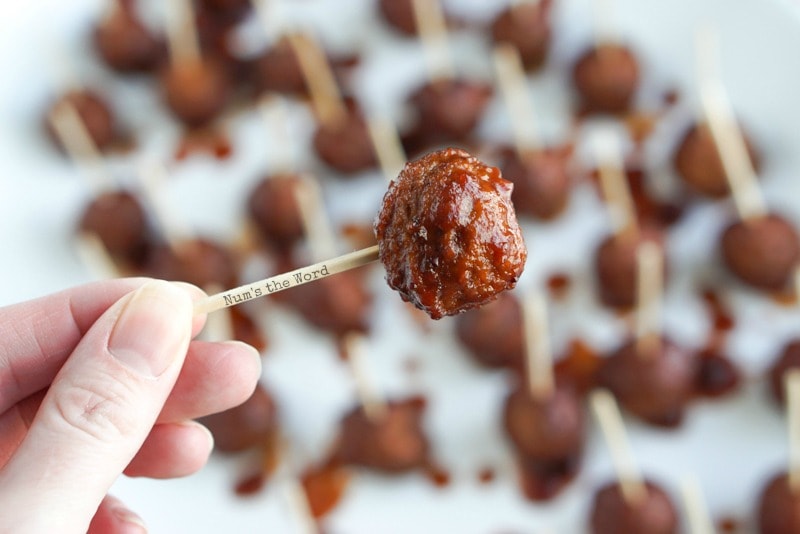 When ready to cook, either toss into the crock pot or a stove pot and cook!
Easy Peasy!
These also work great as a party appetizer.
Perfect for weddings, baby showers or work parties!
If you love meatballs and quick and easy meals, I hope you'll give these Cranberry Barbecue Meatballs a try!
Even our kids like these and that's saying something!
Yield: 6 Servings
Cranberry Barbecue Meatballs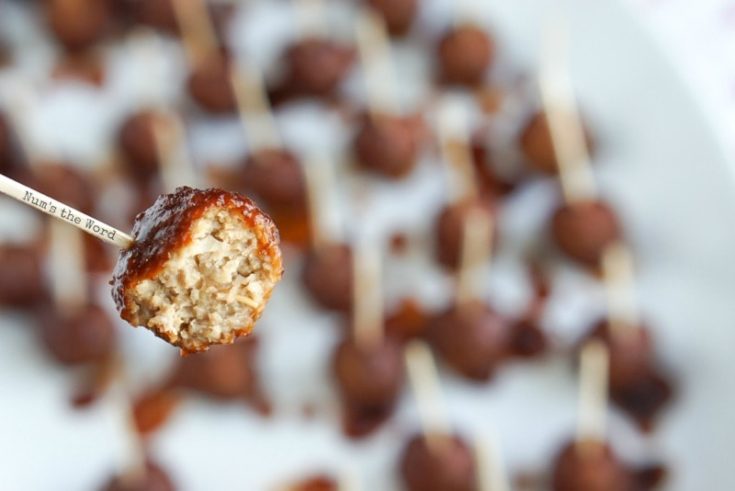 Total Time
2 hours
5 minutes
Ingredients
1 (26 ounce) bag of frozen meatballs
2 cups of leftover cranberry sauce or 1 (14 ounce) can of whole cranberry sauce
1 cup barbecue sauce, any brand
Instructions
STOVE TOP VERSION:
------------------------
In a large pot, add all ingredients.
Cook over medium heat until meatballs are thawed and cooked through, stirring every few minutes.
Serve hot with toothpicks as an appetizer or over mashed potatoes or rice for main dish.
------------------------
CROCK POT VERSION:
------------------------
Toss all ingredients into crock pot and cook on low for 2 - 3 hours or until meatballs are cooked through and sauce is smooth.
------------------------
FREEZER VERSION:
------------------------
In a freezer bag, toss frozen meatballs, cranberry sauce and barbecue sauce and freeze.
When ready to use, follow above directions for cooking method.
Other ways to use Leftover Cranberry Sauce...