Cranberry Chili Meatballs is a great way to use up leftover cranberry sauce and mashed potatoes! Perfect served as a dinner or on toothpicks as an appetizer, your guests will love the flavor combination. This is one of my sons favorite meals!
This post contains affiliate links. If you click on an affiliate link and make a purchase, I will make a small percentage on your purchase. This helps keep this website running! Thank you!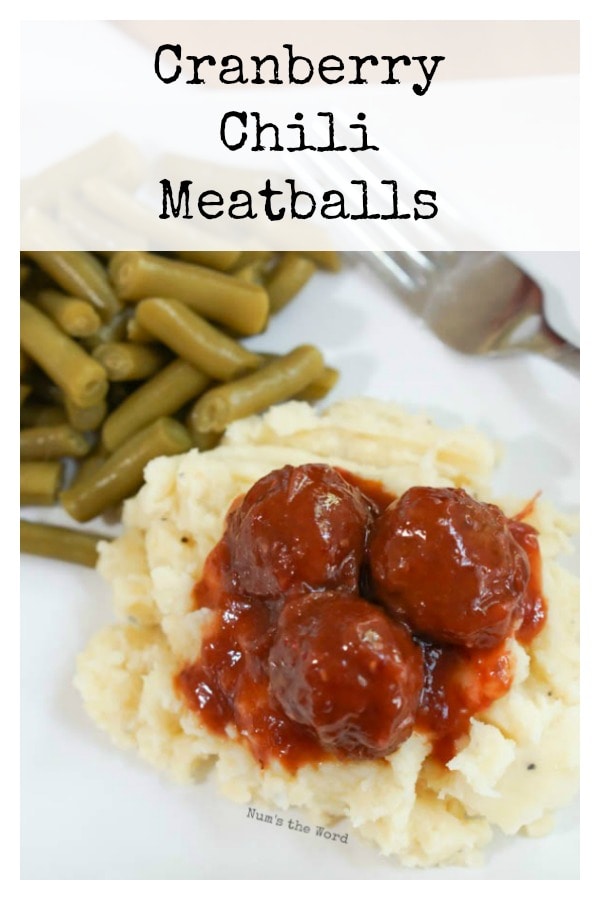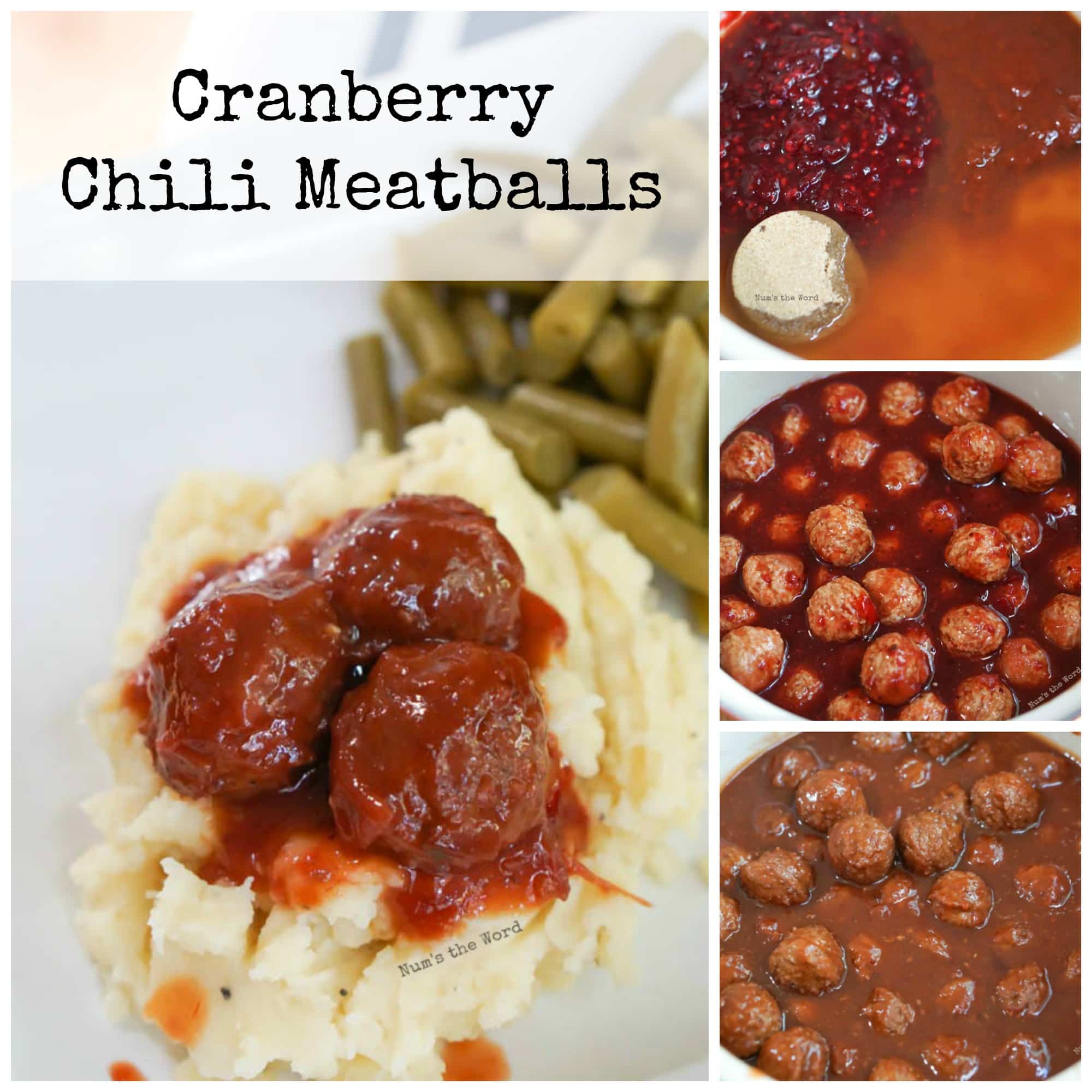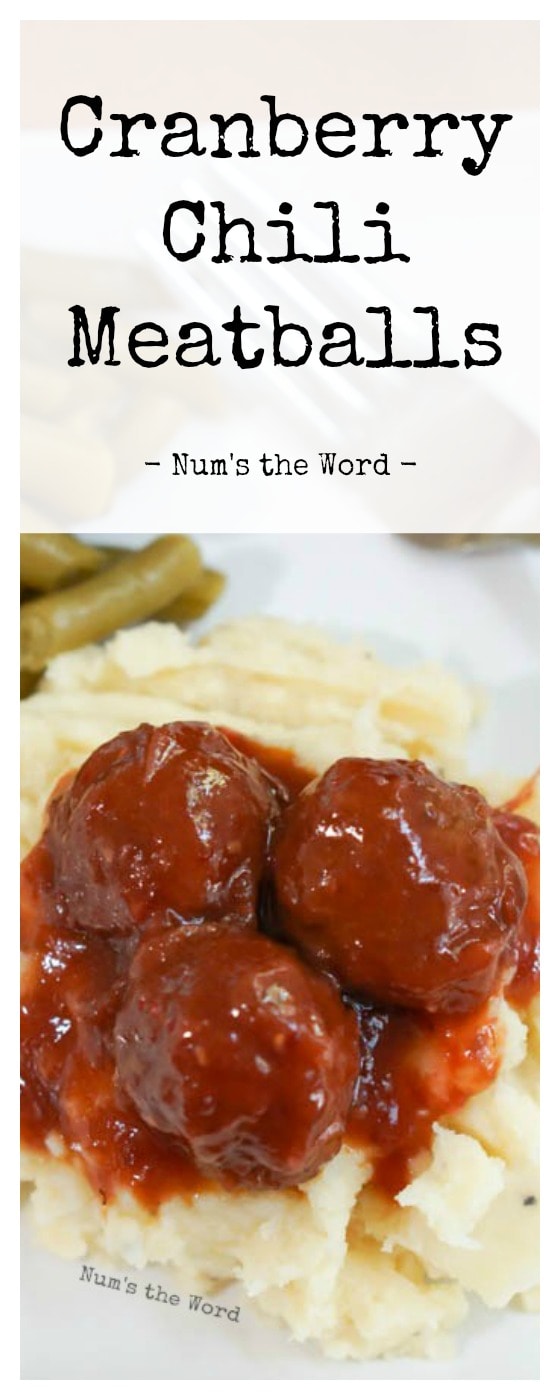 Do you have Thanksgiving traditions that you enjoy each year?
For us, we spend the holiday with my in-laws, a single friend and other friends and families who do not have family near them.
We generally split up the meal and who will bring what so that one person doesn't have to do it all.
Then on the big day, my daughter, who is very creative, will usually do something artistic for each place setting.
This year we all had paper bracelets with our names and many people enjoyed a portrait she drew of us.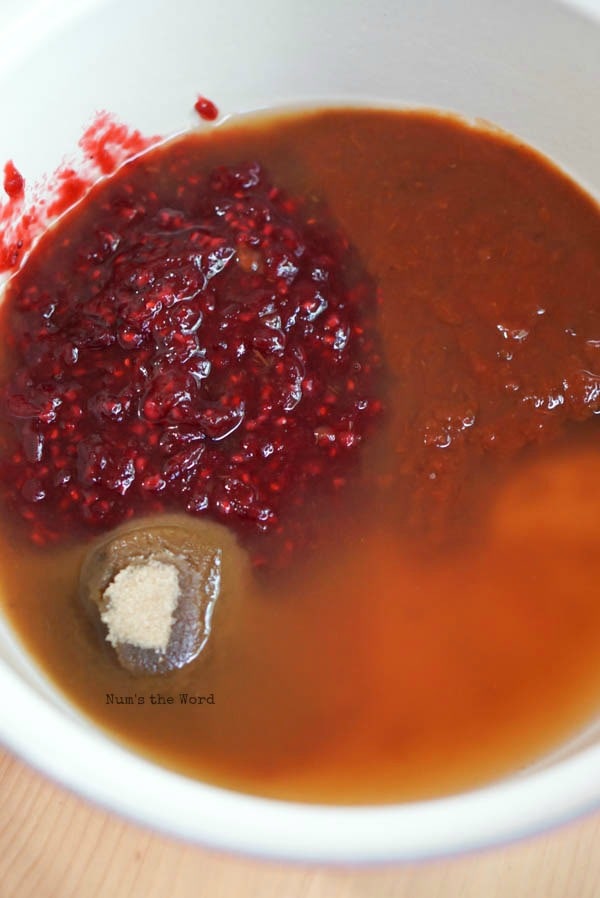 It was absolutely touching and something that I truly love about the Holiday.
that girl of mine is thoughtful, creative and generous!
This year after dinner, she put all of our names into a hat and pulled one name out to receive a special picture she drew.
It's the little touches like this that really make Thanksgiving memorable and special.
After dinner, we get the dish washer loaded, enjoy some pie, possibly a board game, and enjoy the company of our friends and family.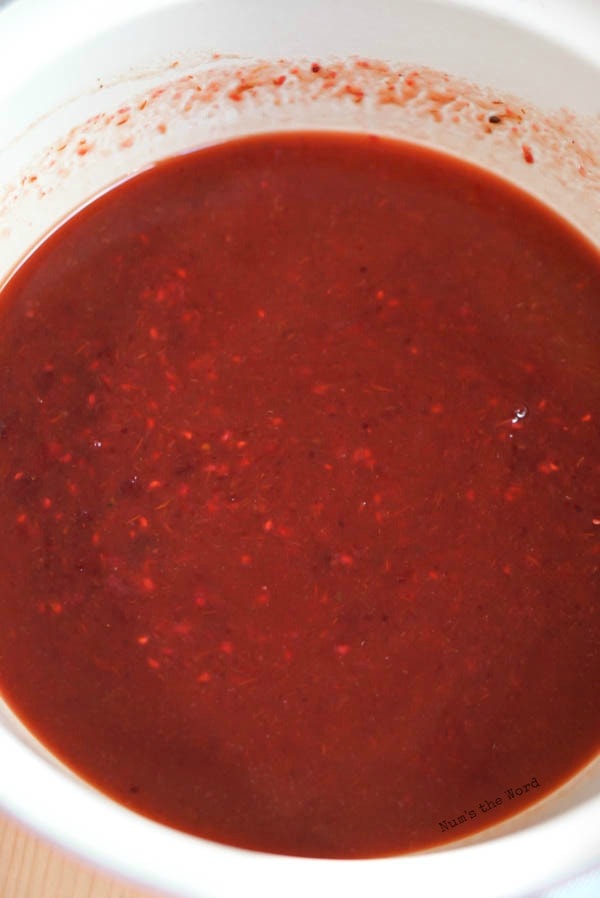 It's a low key day that is fill with love.
What isn't filled with love is a fridge full of leftovers and not a clue in the world of what to do with them.
If I had to pick one item still sitting in your fridge leftover from Thanksgiving, I would say it's the cranberry sauce.
It's always the cranberry sauce.
For some reason it's a MUST HAVE traditional item that everyone puts on their Thanksgiving table.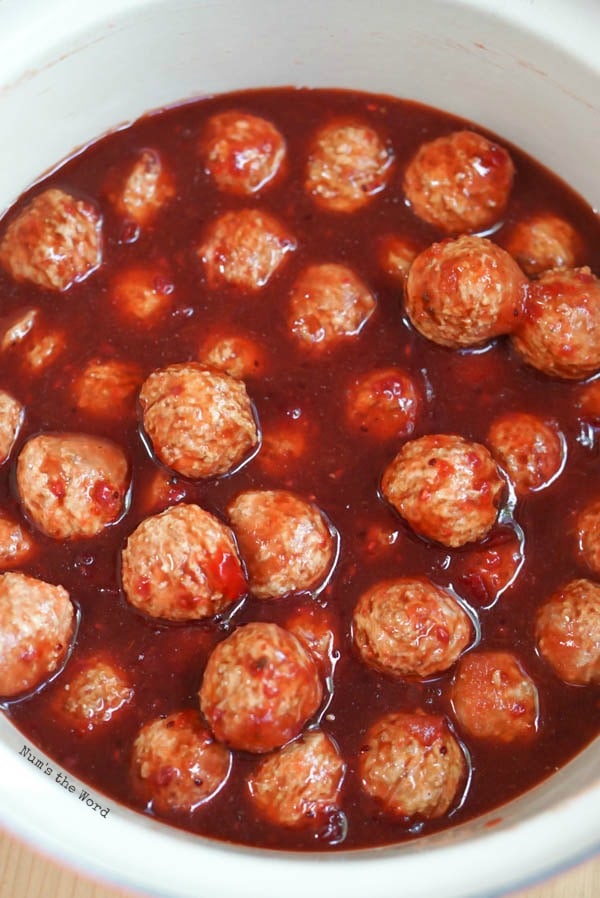 However most people will pass it on down the table instead of taking some for themselves.
Then at the end of the day, you are stuck with a bowl of cranberry sauce that you have no idea what to do with.
Don't worry, Num's the Word has you covered.
In fact, I'm starting to develop quite the list of recipes that use up holiday leftovers like cranberry sauce.
Between now and the end of the year I have 3 more recipes that will be hitting this website that all use up leftover cranberry sauce.
This means that by January 2019, I'll have 14 different recipes that all call for cranberry sauce.
Call me crazy but I'm fairly certain that you have no reason to toss out your cranberry sauce any longer.
Instead you can use it in a different recipe!
Some recipes are specific to canned cranberry sauce and others are flexible with canned or homemade.
So no matter what kind you have sitting in your fridge right now, we've got a recipe for you!
Call me crazy but I'm determined to create a long list of ways to use up holiday leftovers!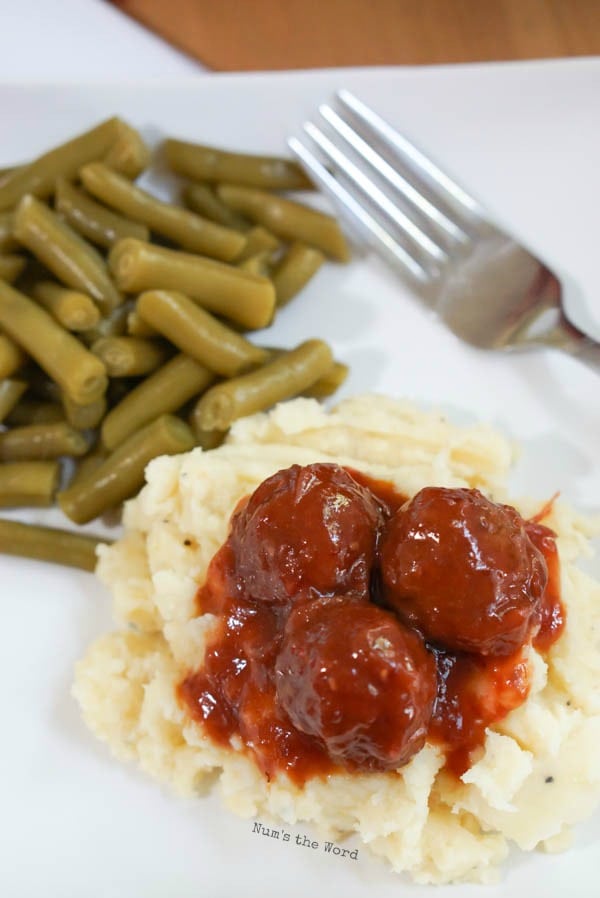 Well, not just use them up, but re-purpose them into a reinvented creation!
The fun thing about these Cranberry Chili Meatballs is that anyone who doesn't like cranberry sauce, WILL like these meatballs.
The meatballs simply have a sweet yummy sauce that tastes great!
So great that my 5 year old son loves these Cranberry Chili Sauce Meatballs.
It's not uncommon for him to request them for lunch or dinner!
I should mention as a side note here, he hates cranberry sauce.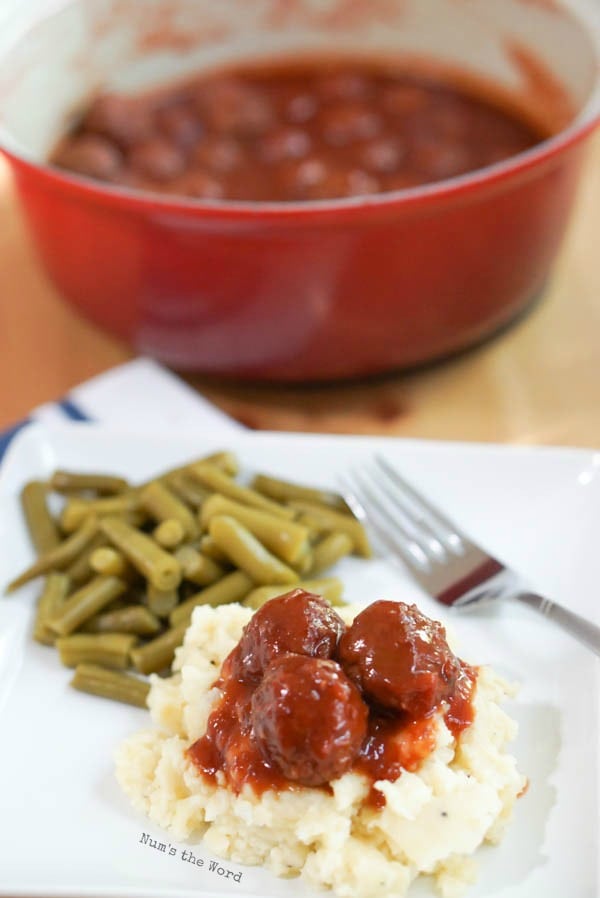 Shhhh! Don't tell him that's one of the main ingredients!
Now if you're finding this recipe at a time of year that isn't Thanksgiving or Christmas it usually means you like cranberry sauce.
Or possibly that you have a can leftover from the Holidays and are looking for some way to use it up.
Either way, welcome.
Cranberry sauce can be purchased all year round, so there is no reason to not enjoy these meatballs with cranberry sauce and chili sauce all year as well.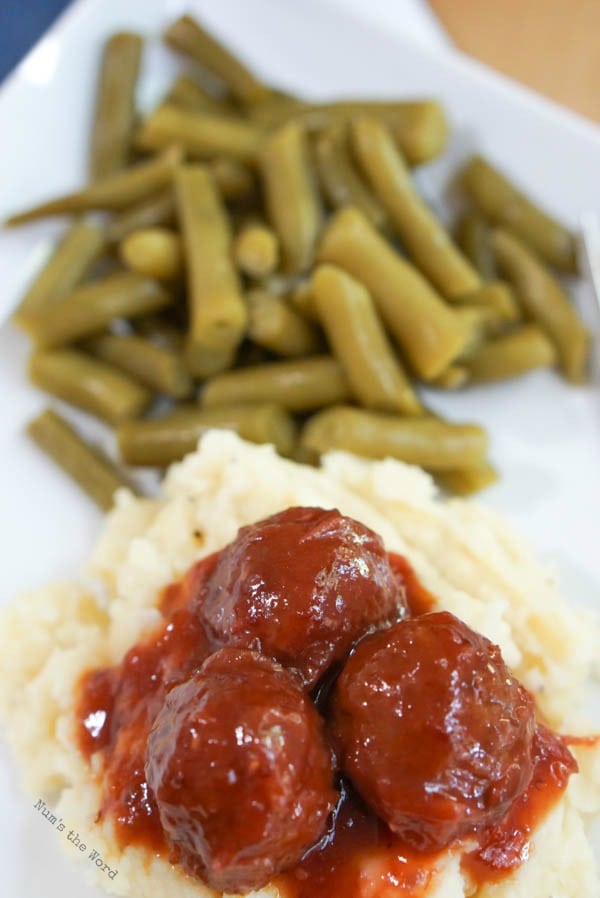 Not only are they a great way to use up holiday leftovers, but it makes for a great freezer meal!
Just toss all the ingredients (except water) into a Ziploc bag and freeze!
When ready to eat, toss the frozen ingredients into a pot or even your crock pot, add the 3/4 cup of water and cook!
Enjoy when heated through!
If you aren't hooked on the ease of freezer meals, this would make for a great first intro.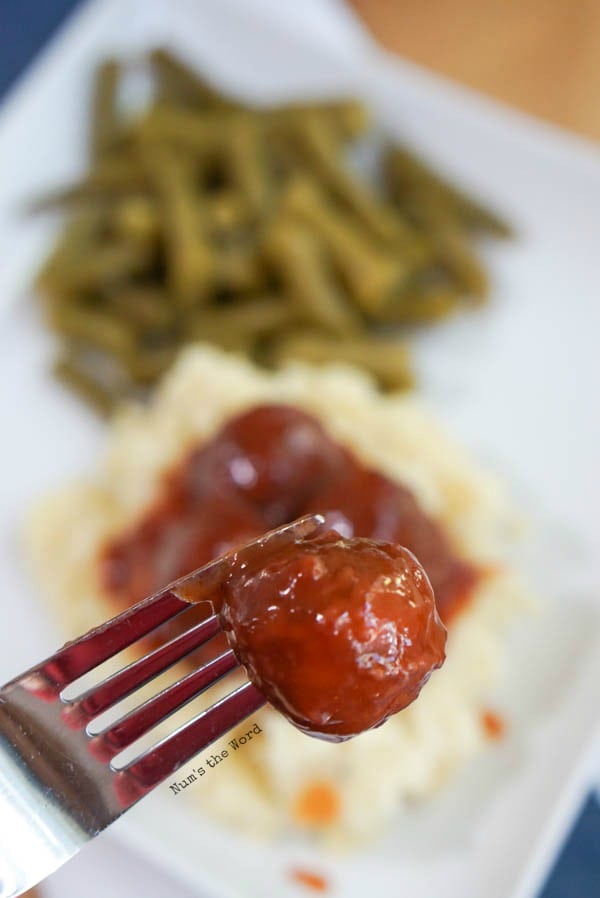 You can easily prep 2 or 3 of this meal in 30 minutes or less.
Then you've got it all ready to go in your freezer busy weeknights or to take to a friend who just had a baby!
Everyone loves meatballs and this meal is quick and easy!
Plus it reheats well!
Let's be honest, a good tasting reheated meal is as important as the first bite!
Yield: 10 Servings
Cranberry Chili Meatballs
Cranberry Chili Meatballs is a great way to use up leftover cranberry sauce and mashed potatoes! Perfect served as a dinner or on toothpicks as an appetizer, your guests will love the flavor combination. This is one of my sons favorite meals!
Ingredients
1/4 cup brown sugar
3/4 cup of cranberry sauce - leftovers work great!
1 (6 ounce) bottle of chili sauce
3/4 cup water
1 (26 ounce) bag of meatballs
Mashed potatoes, optional
Instructions
In a large pot combine brown sugar, cranberry sauce, chili sauce and water. Mix well.
Add frozen meatballs and mix well.
Cook over medium heat for 25 minutes or until meatballs are cooked through.
Serve over mashed potatoes or rice. (Leftover mashed potatoes work great!)
Notes
These can also be served as an appetizer with toothpicks.
Nutritional Information is estimated, not exact.
Nutrition Information:
Yield:
10
Amount Per Serving:
Calories:

186
Total Fat:

10.5g
Saturated Fat:

4g
Cholesterol:

31mg
Sodium:

809mg
Carbohydrates:

14.3g
Fiber:

1.2g
Sugar:

8.5g
Protein:

13.2g
Other Recipes that use up Leftover Cranberry Sauce