If you love sweet potato casserole try this one. Our absolute favorite version. Simple, non-complicated and oh so good. Classic Sweet Potato Casserole!!
This post contains affiliate links.  If you click on an affiliate link and make a purchase, I will make a small percentage on your purchase. This helps keep this website running! Thank you!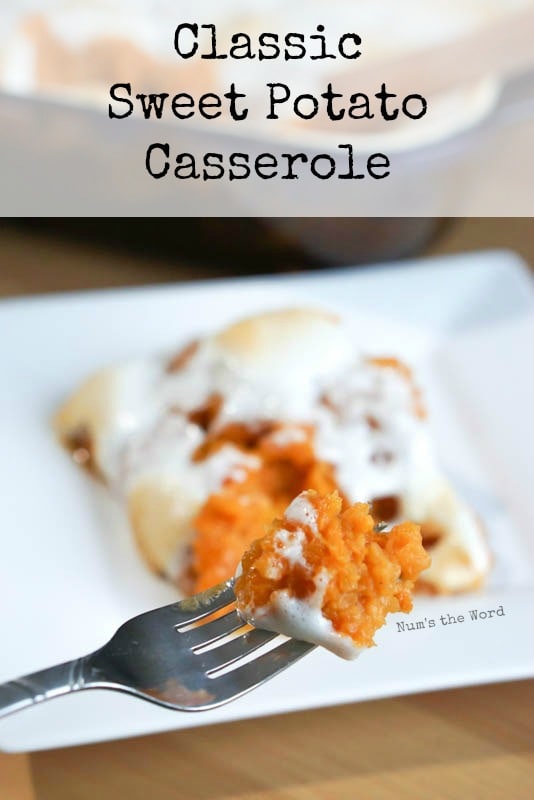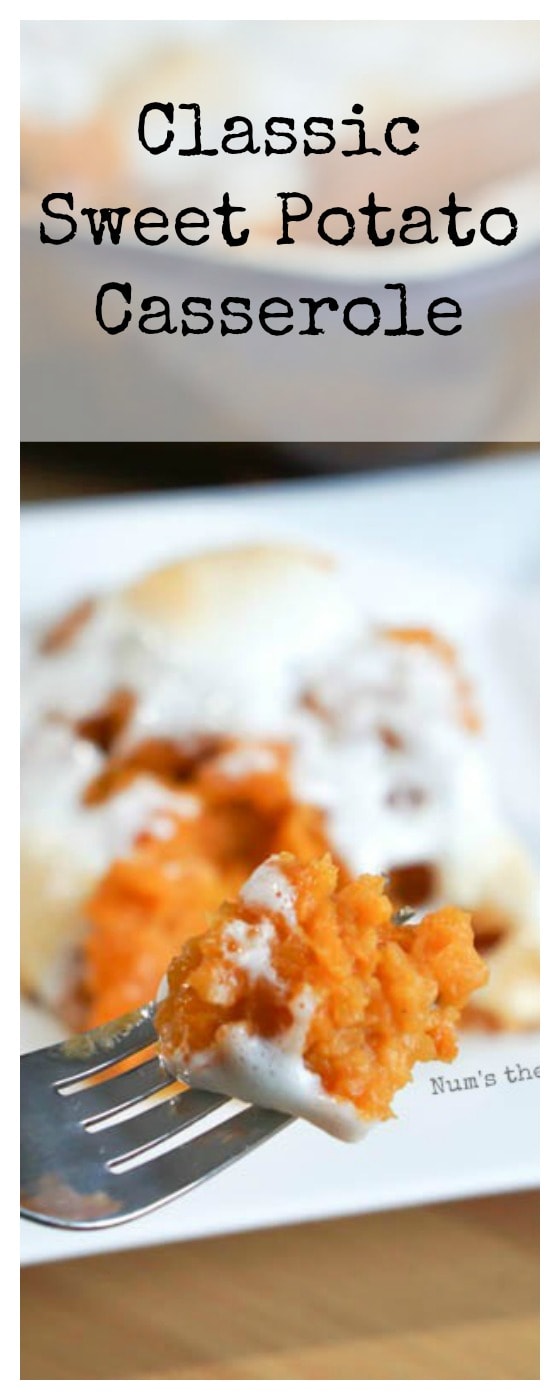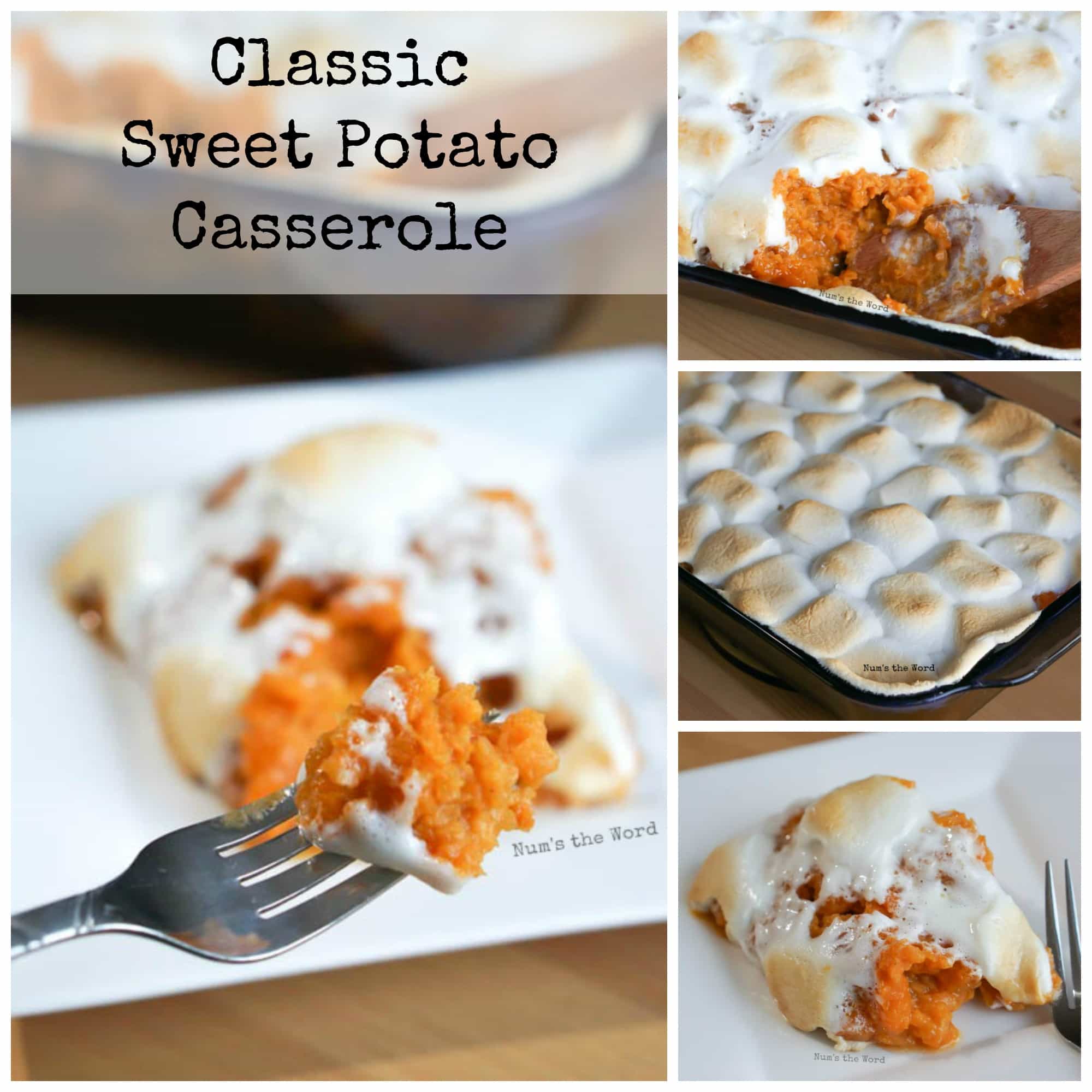 I am, and have always been a HUGE fan of sweet potatoes.
I have found that human beings are either sweet potato lovers or they are not.
There really ins't any middle ground – however, correct me if I'm wrong and you are a middle grounder.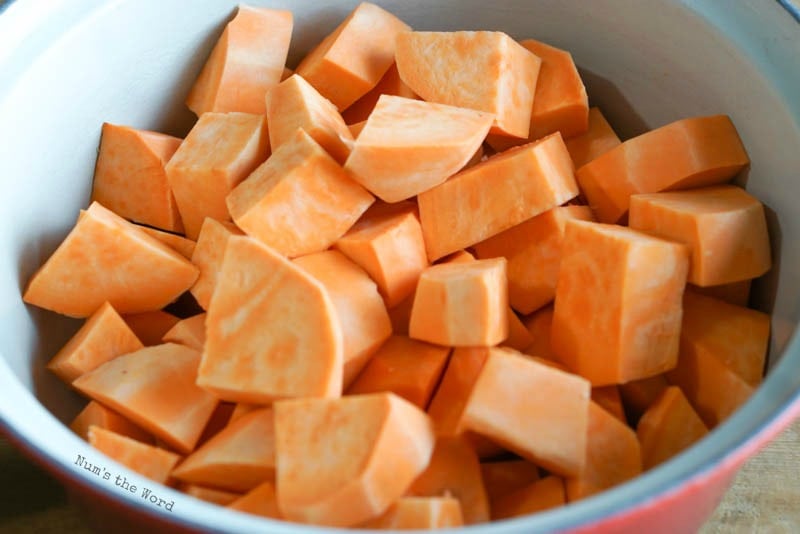 Generally, I love them in all forms but for quickness and ease.
I find myself eating them just plain like a baked potato on a fairly regular basis.
Well..until I made this sweet potato casserole.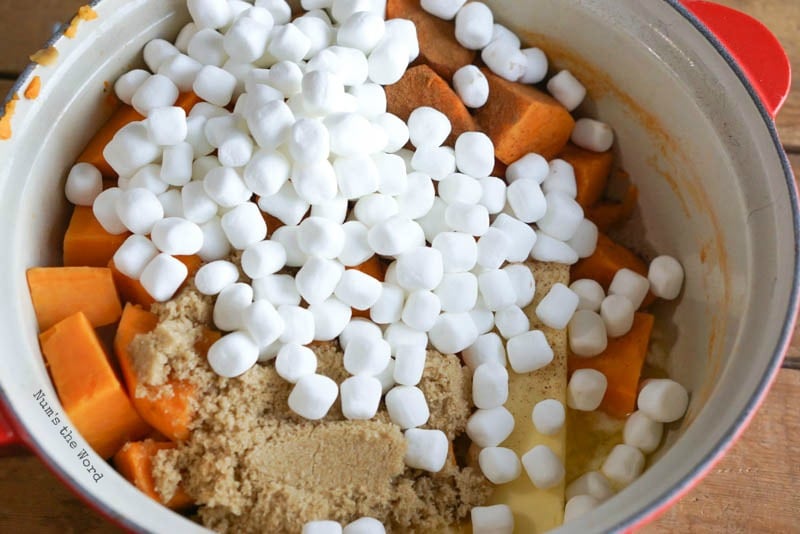 Holy smokes, this sweet potato casserole was by far the most simple and delicious sweet potato casserole I've ever made.
I couldn't stop eating it.
It's one of those side dishes that taste like a dessert but can be passed off as a side!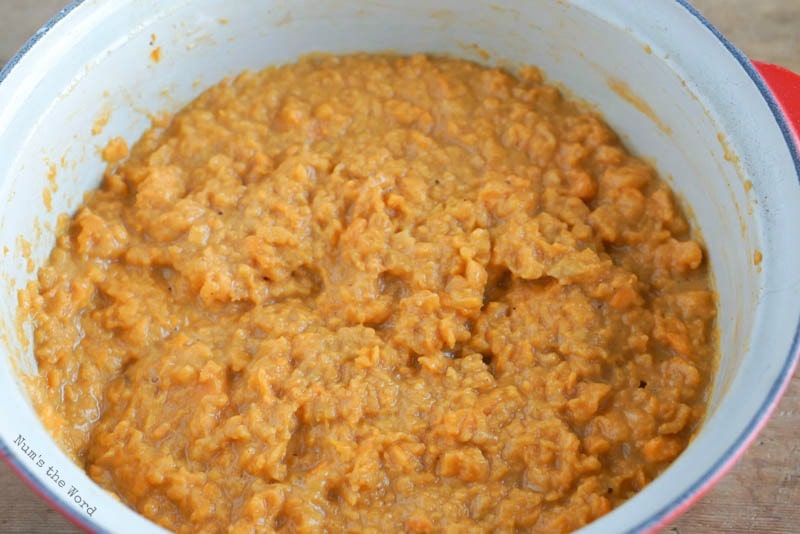 These tend to be my favorite kind.
I'm all about getting away with eating dessert or things that taste like a dessert in lieu of actual foods.
Who knew that a few simple ingredients mixed together would create the most fantastic dessert tasting side dish ever.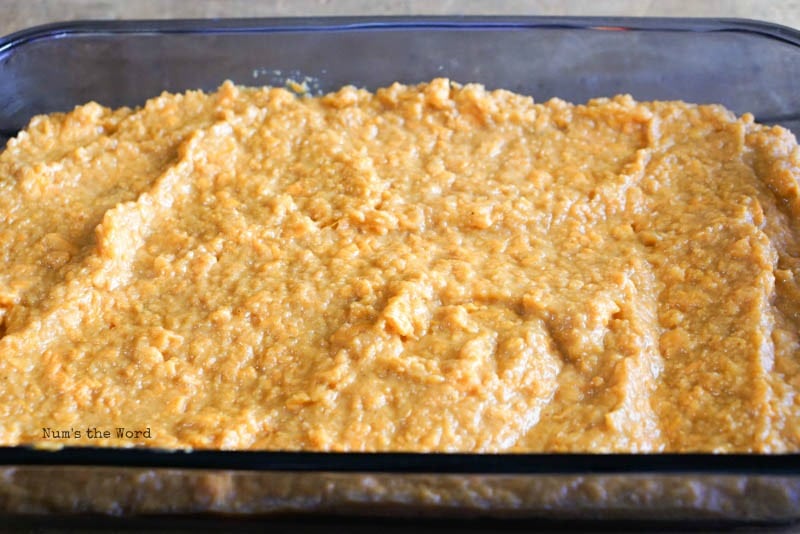 Aside from this dish tasting like a dessert (thanks to all those marshmallows!), sweet potatoes actually have a few health benefits too.
Did you know that sweet potatoes are a great source of Vitamin A as well as Vitamins C & E which support eye health?!
There are so many benefits to eating sweet potatoes and this is your excuse to try one!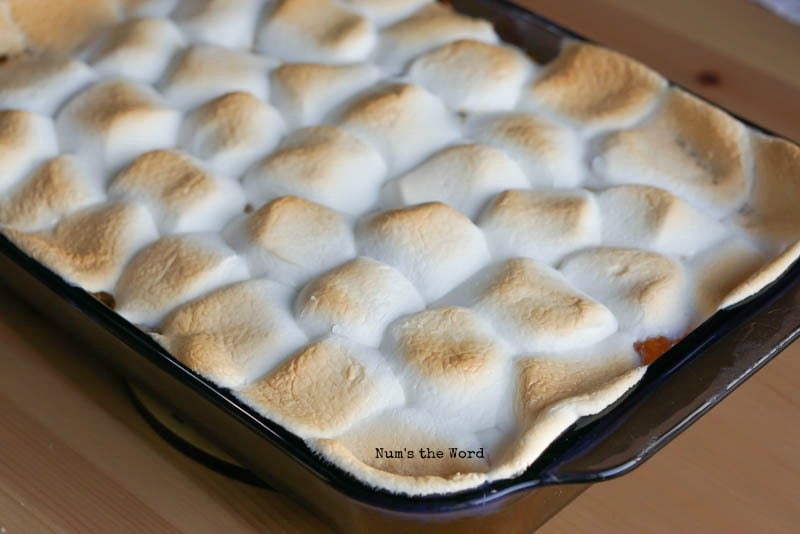 This sweet potato casserole is "technically" a side dish but 100% tastes like dessert.
It is also the one dish that I do not offer for others to take home after Thanksgiving.
Thanksgiving night, you can usually find me sitting in the kitchen with the lights out snacking on this casserole.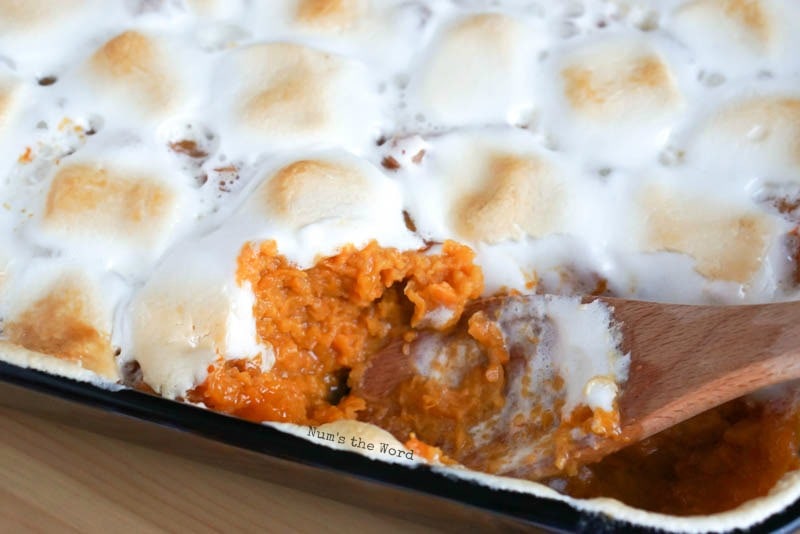 This is a nut free, basic recipe that is packed with all kinds of flavor.
However, feel free to add nuts if that's what you prefer.
And in all honesty, it's so good that I make it all year round.
I mean, why not?
And here's a secret for you, my non-sweet potato loving husband even liked it.
Not as much as me I admit, but he still ate it!
That's a win-win in my book!
Classic Sweet Potato Casserole
Ingredients
4 pounds sweet potatoes
1 cup butter
3/4 cup brown sugar
1/4 teaspoon ground cinnamon
1/8 teaspoon nutmeg
2 cups miniature marshmallows
1 ( 10 ounce) bag of large marshmallows
Instructions
Preheat oven to 400*F
Spray a 9x13 casserole dish and set aside.
Skin and chop up sweet potatoes and place them in a large pot with water. Bring to a boil and cook until soft and tender, about 15 minutes. Strain.
Place potatoes back into pot, add butter, brown sugar, cinnamon, nutmeg and 2 cups of miniature marshmallows. Cook over medium heat until butter and marshmallows are melted and brown sugar is dissolved and combined. While stirring, mash potatoes up. You can do pureed, chunky or a mix of both.
Pour mixture into casserole dish. Bake for 15 minutes.
Remove from oven, top with large marshmallows and bake until marshmallows are puffy and golden, about 3 - 5 minutes.
Serve immediately!
https://numstheword.com/classic-sweet-potato-casserole/
Originally Posted: September 7, 2016
Photos & Text Updated: March 24, 2018
Other Sweet Potato Recipes You'll Love...