These Brown Sugar & Bacon Green Beans require one pot and make the perfect side dish for any meal! Whip them up for Thanksgiving, Christmas, Easter or a weeknight meal!
This post contains affiliate links.  If you click on an affiliate link and make a purchase, I will make a small percentage on your purchase. This helps keep this website running! Thank you!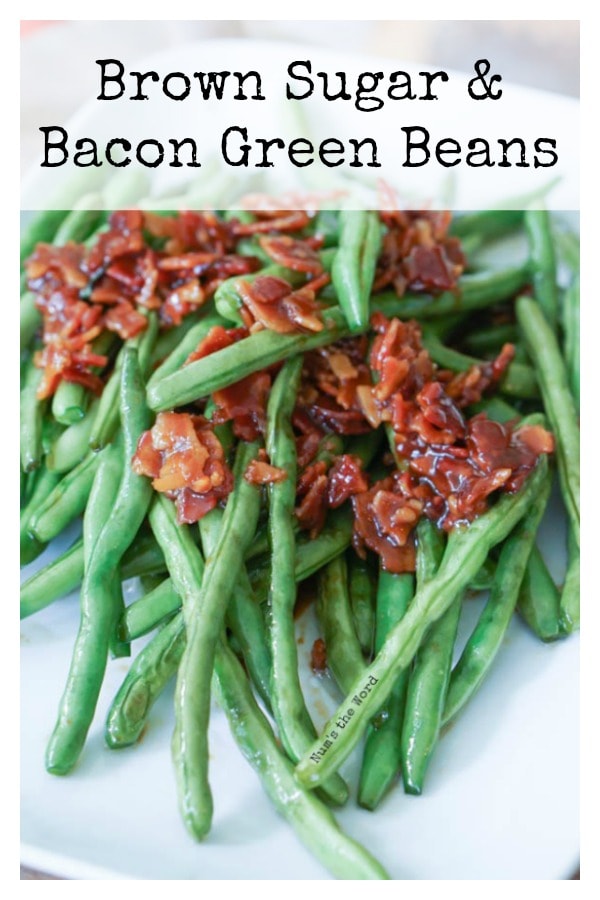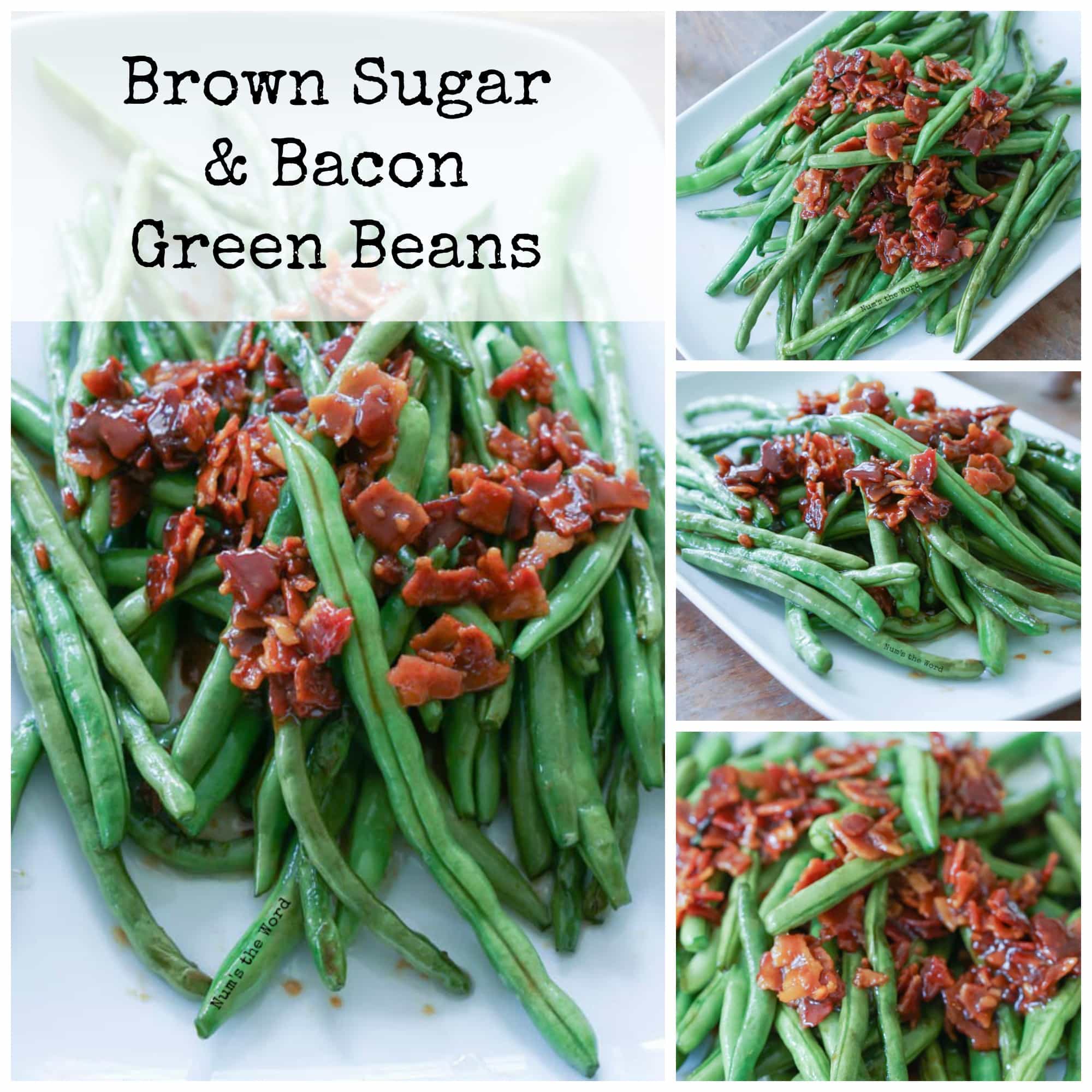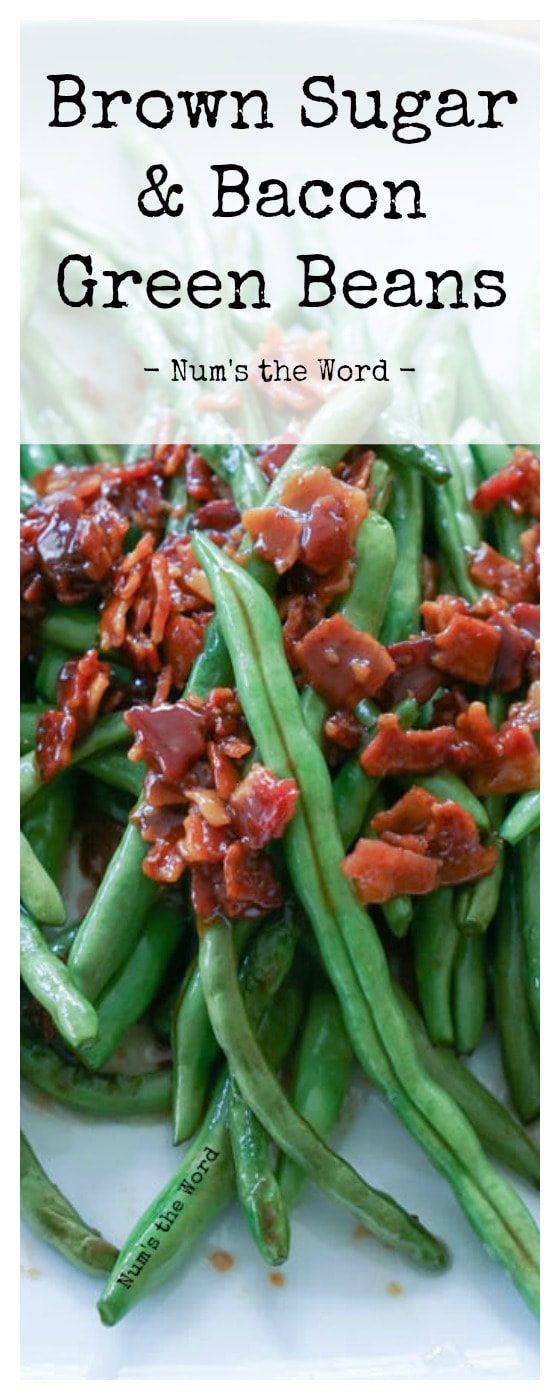 It's GARDEN season!!
Are any of you as excited as I am about garden season?
This year we decided to grow green beans, tomatoes, corn, potatoes & lettuce.
We keep it pretty simple and every year switch it up a little bit.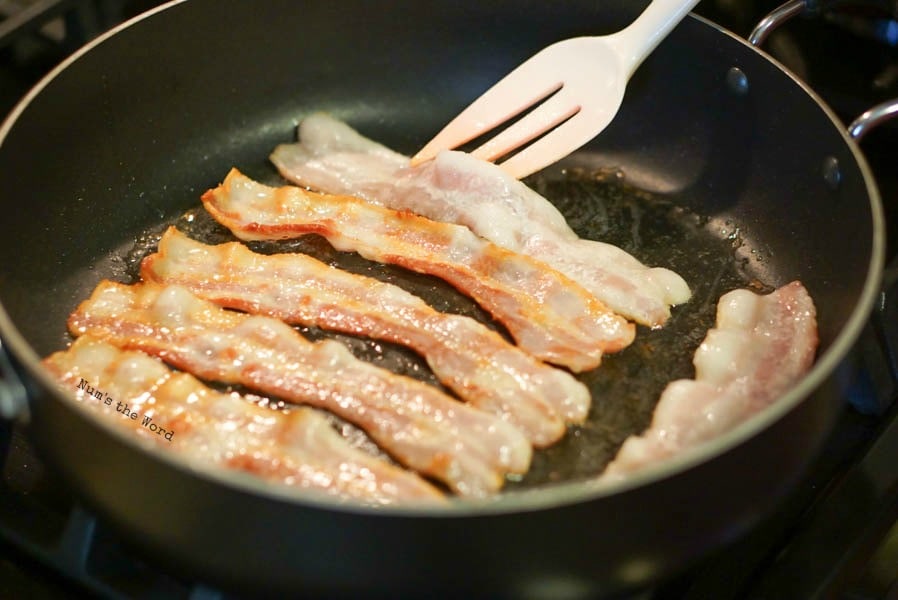 However green beans are always a staple.
We tend to can most of our green beans as you can see in this step by step tutorial on how to can green beans.
However, this year I decided to try out a few new cooked green bean recipes.
Now these Brown Sugar & Bacon Green Beans can be made all year round.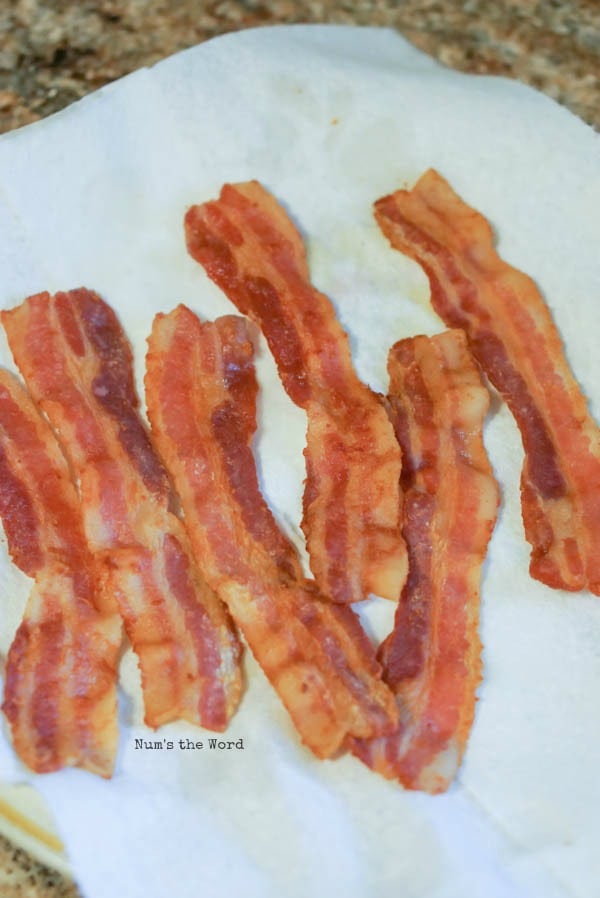 Especially since you can buy fresh cut green beans in the grocery store for a good chunk of the year.
I was initially drawn to this recipe because I love Brown Sugar, Bacon & Green Beans.
So when you put them all together I know I'll love the recipe.
And sure enough I loved it.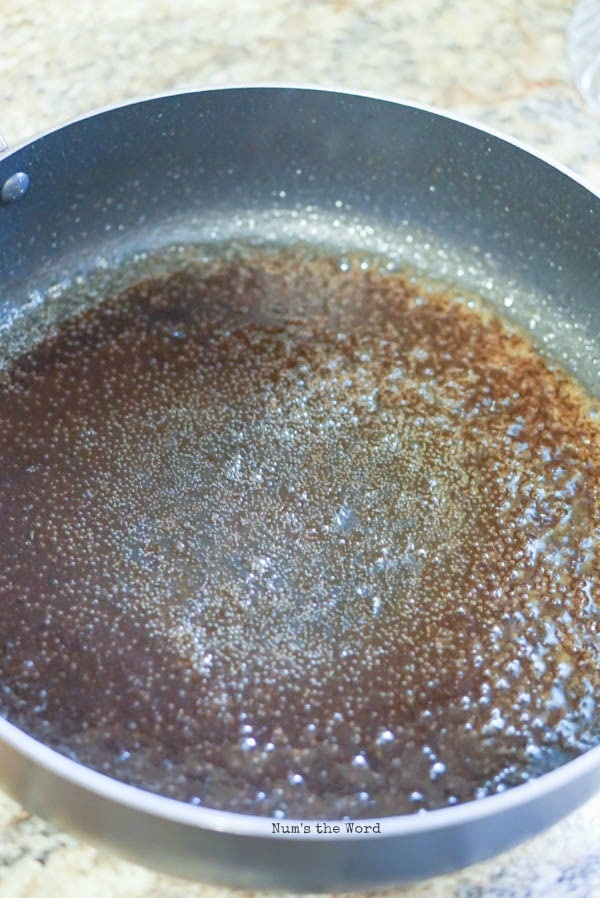 So much that I made this recipe twice in one week because I was craving it again!
These Brown Sugar & Bacon Green Beans are so easy to cook up that it's a wonder everyone doesn't make these!
My Mother-in-Law Liz and I both agreed that these MUST be on our Thanksgiving table this year.
And if I'm going to be totally honest, they'll also be on our Christmas feast table as well.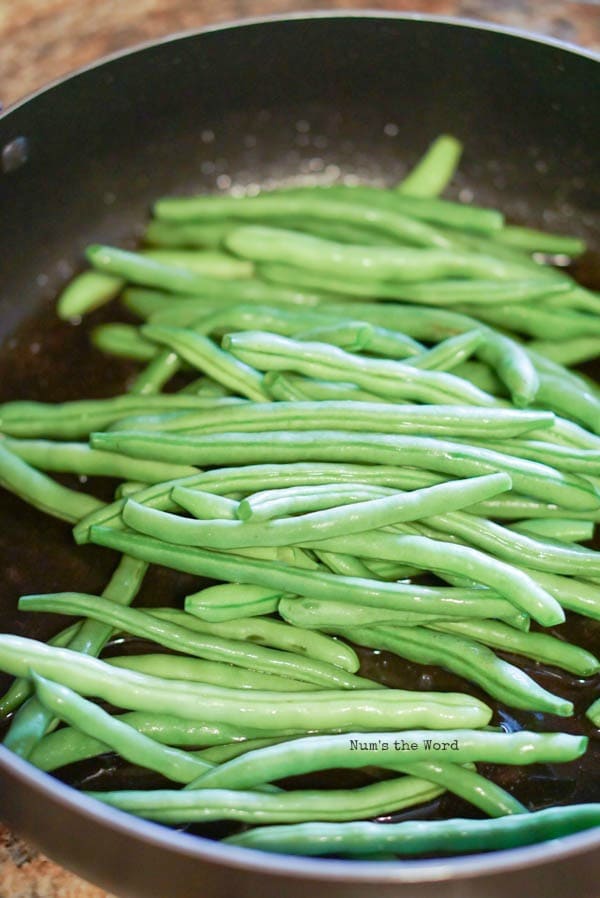 I love how you can create this entire recipe in one single pot and how the brown sugar makes a nice syrup that sweetens the green beans right up.
But not gross sweet.
Just tasty sweet.
The flavor is a lot like Brown Sugar Bacon.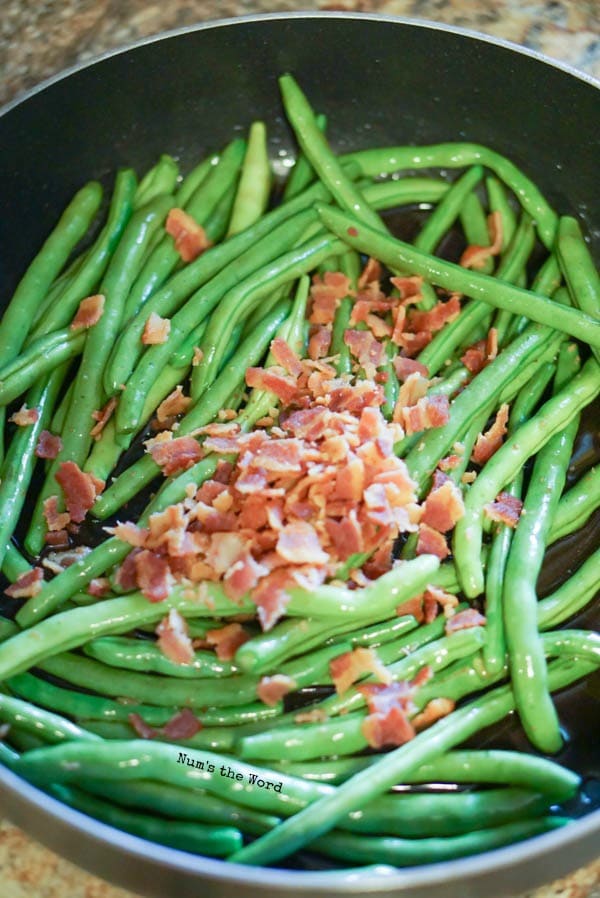 Sweet and salty and oh so tasty, but with the addition of "healthy" green beans.
I promise you that vegetables have never tasted so good!
Pro Tip:
Your initial gut reaction will be to cook the bacon until it's crisp.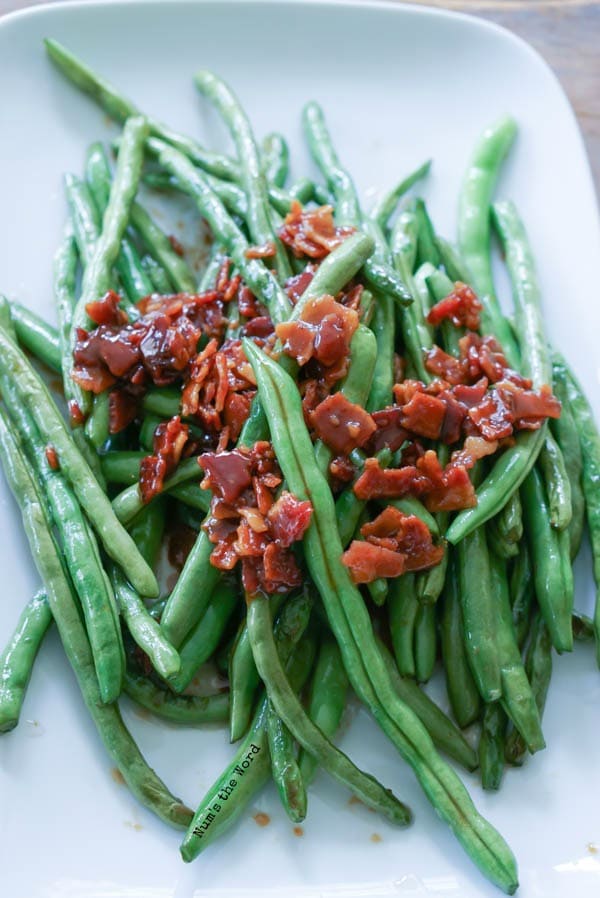 However, don't.
Instead cook it until cooked, but not quite crisp.
When you toss the bacon back into your skillet with the green beans it will continue to cook.
If your bacon is already crispy, it will become tough instead of perfectly crisp.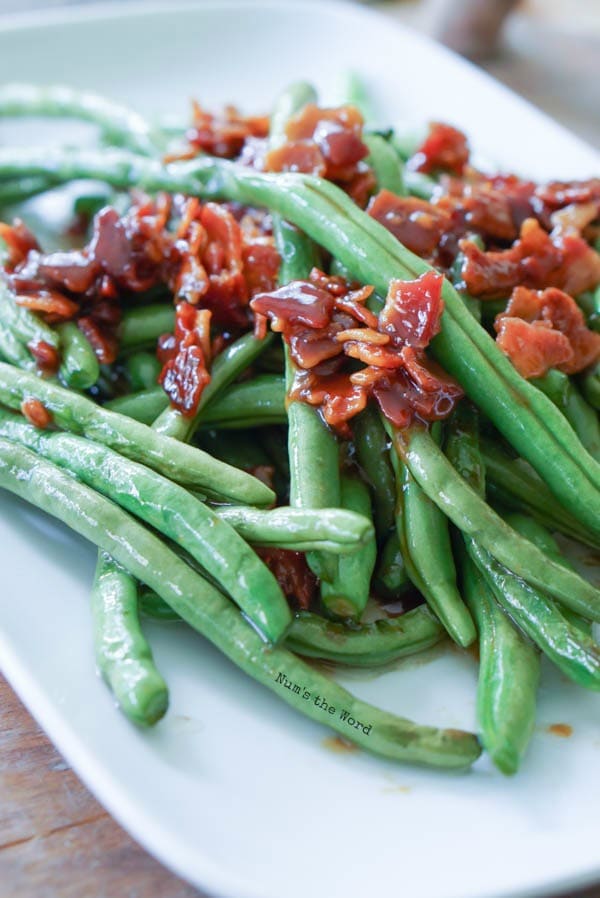 So cook your bacon but not until crisp.  You want it under-cooked.
Once you get the bacon right, the rest of the recipe will fall right into place.
We loved these green beans and even now I'm craving these again!
I'm convinced that these Brown Sugar & Bacon Green Beans are the way to get any non-vegetable lover hooked on green beans.
Yield: 6 Servings
Brown Sugar & Bacon Green Beans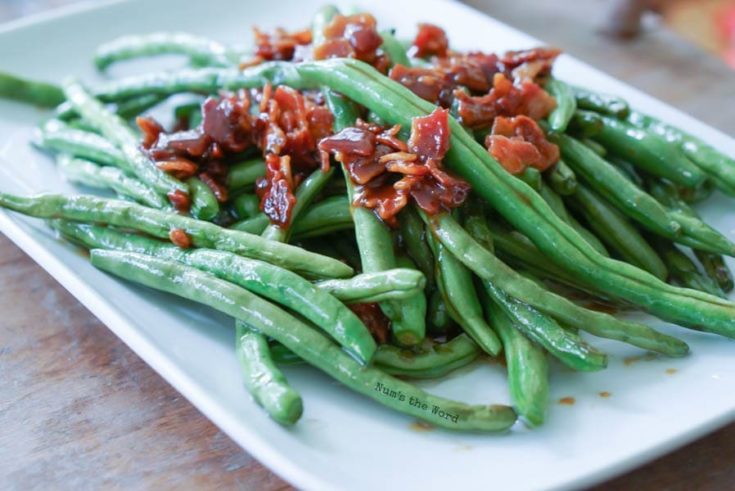 Ingredients
6 - 10 slices of uncooked bacon
1/2 cup water
1/4 cup brown sugar
1 teaspoon season salt
2 pounds fresh green beans, ends trimmed off
Instructions
Cook bacon in a skillet until cooked through but not crisp.
Remove bacon from skillet and set aside.
Add to skillet with bacon grease: water, brown sugar and season salt.
Mix well and bring to a simmer. Cook for 3 minutes or until brown sugar is dissolved.
Add green beans and mix around.
Chop of bacon into small pieces and add to green beans.
Cook over medium low heat for approximately 10 minutes, stirring and rotating green beans regularly.
Once green beans are cooked through, place on a platter and pour bacon and syrup over the top.
Serve immediately
Notes
Precooked Bacon can be used instead of uncooked bacon. If using precooked bacon skip to the water and brown sugar step. Add in 1 Tablespoon real butter in replacement of the bacon grease.
Recipe from All Recipes
Other Recipes that Include Green Beans