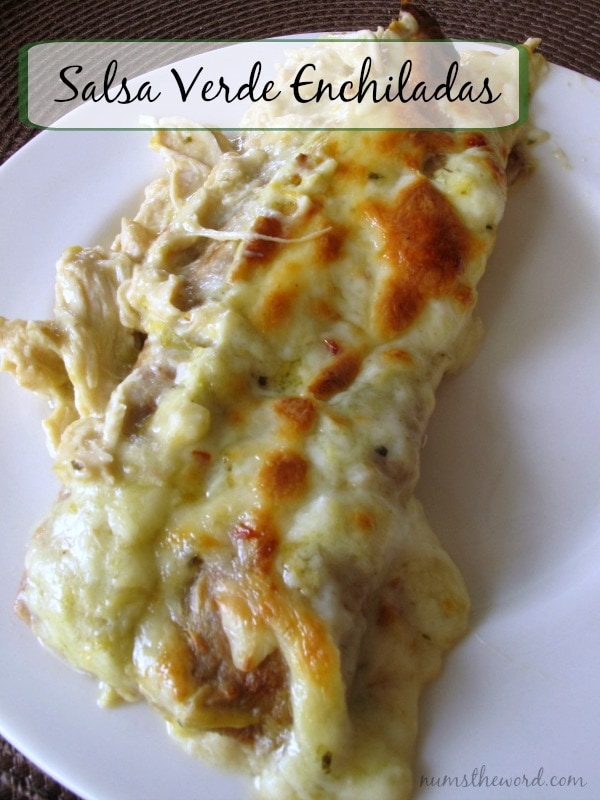 My grandpa made chicken enchiladas that were very similar to these Salsa Verde Chicken Enchiladas.
Kind of a mix between this recipe and this one that Janelle posted last year.
These Salsa Verde Chicken Enchiladas are simple and delicious and I really just love the flavor.
From the simple homemade sauce with the salsa verde mixed in, and then the kick of the pepper jack cheese all melty and brown on top.
We make these on a regular basis (because I like them so much) and since moving to Santa Fe, I sometimes substitute the salsa verde with green chile.
I only mention this, and didn't add it in the recipe because you can't find green chile in most places like you can in New Mexico.
Because I don't mean the little cans of chopped green chiles.
That's different.
Although you could try that too. 1/2 cup would be about 2 of the little cans.
But, we're big fans of green chile in our house and probably always will be.
Any way you make these enchiladas, they're delicious.
One of the best parts is the melty cheese on the top.
Sticking it under the broiler for a few minutes really makes a big difference.