This simple one pot Authentic Mexican Rice is the perfect side dish to any Mexican meal. It's easy to make and tastes delicious! Reheats well & tastes great!
This post contains affiliate links.  If you click on an affiliate link and make a purchase, I will make a small percentage on your purchase. This helps keep this website running! Thank you!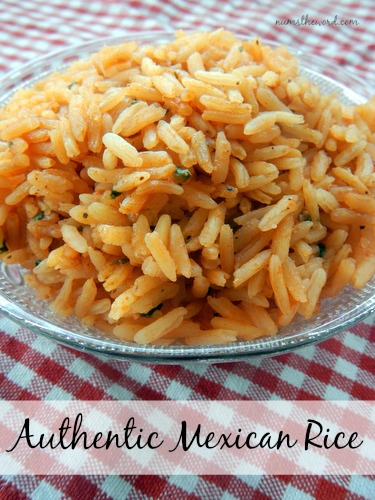 Growing up, my mother always made Spanish Rice as a side dish to any Mexican food we ate.
In later years I've often reflected on what the difference is between Spanish Rice and Mexican Rice.
Aside from the regions of the world, I suspect they taste slightly different.
And although I've made Mexican/Spanish rice many times, it never seemed very authentic and always came out a bit too tangy.
So when I came across this recipe for Authentic Mexican Rice, I knew it was much more authentic than what I'd been making and it tasted delicious.
None of that tangy taste I usually get when I've made it in the past.
This is not my mothers recipe.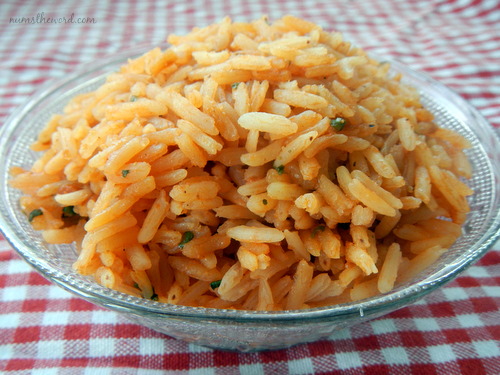 After all those years of eating it I do not actually remember what it tastes like at all.
All I remember is that it was always something served with fresh homemade tortillas and we all seemed to enjoy it.
Though not my mother's recipe, this Authentic Mexican Rice is a simple one pot dish.
I love one pot dished because I loath washing dishes, especially in the Winter time.
Living in Minnesota, my hands always get so dry and chapped.
It's not uncommon for my hands to crack and bleed multiple times during the winter despite the copious amounts of lotion I use.
Having a one pot side dish like this Authentic Mexican Rice is always welcome in my home and it's something that we all love.
We love serving this as a side dish as well as a filling for Tacos and Burritos.
My kids love this rice and it reheats well for the next day.
Why not whip up this easy one pot Authentic Mexican Rice dish at your next meal?
Yield: 6 Servings
Authentic Mexican Rice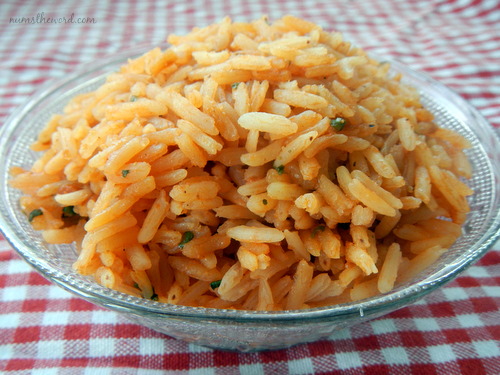 Ingredients
1/4 cup cooking oil
1 cup raw rice (I used Jasmine, but that's because it's my favorite)
1 - 2 cloves of garlic, minced or 1 teaspoon garlic paste
1/4 cup diced onions, yellow or white
1 chicken bouillon cube
1 1/2 cups hot water
1 (8 ounce) can of tomato sauce
salt and pepper to taste
1/4 teaspoon dried cilantro (optional)
Instructions
In a bowl, add 1 1/2 cups of hot water and chicken bouillon cube. Set aside and let bullion dissolve.
In a deep skillet over medium heat, add oil to pan and let oil get hot - about 3 minutes.
Once oil is hot, add dry uncooked rice and onion. Stir constantly until rice begins to turn golden and onion is cooked.
Add garlic and cook for another 1 - 2 minutes stirring frequently so garlic doesn't burn.
Pour in chicken bouillon water to rice mixture.
Add tomato sauce, salt and pepper. Thoroughly mix.
Bring mixture to a boil, stirring occasionally so rice doesn't stick to bottom.
Once mixture comes to a boil, reduce to low heat, put lid on pan and cook for 20 - 25 minutes until rice is done and liquids have been absorbed.
Serve Immediately.
Other Mexican Dishes You'll Love...