Mexican Chicken Kabobs make for a flavorful, healthy grilled dinner! Perfect served over a bed of rice and Mexican salsa, these skewers will please even picky eaters!
This post contains affiliate links.  If you click on an affiliate link and make a purchase, I will make a small percentage on your purchase, which helps keep this website running! Thank you!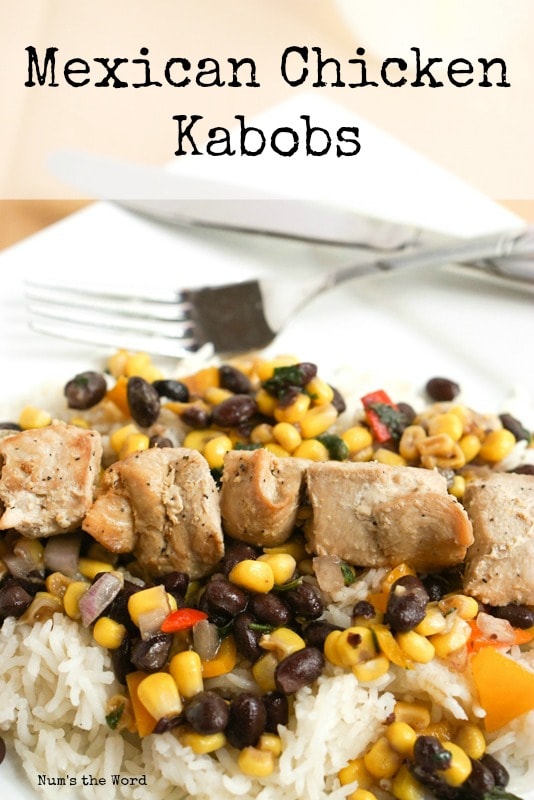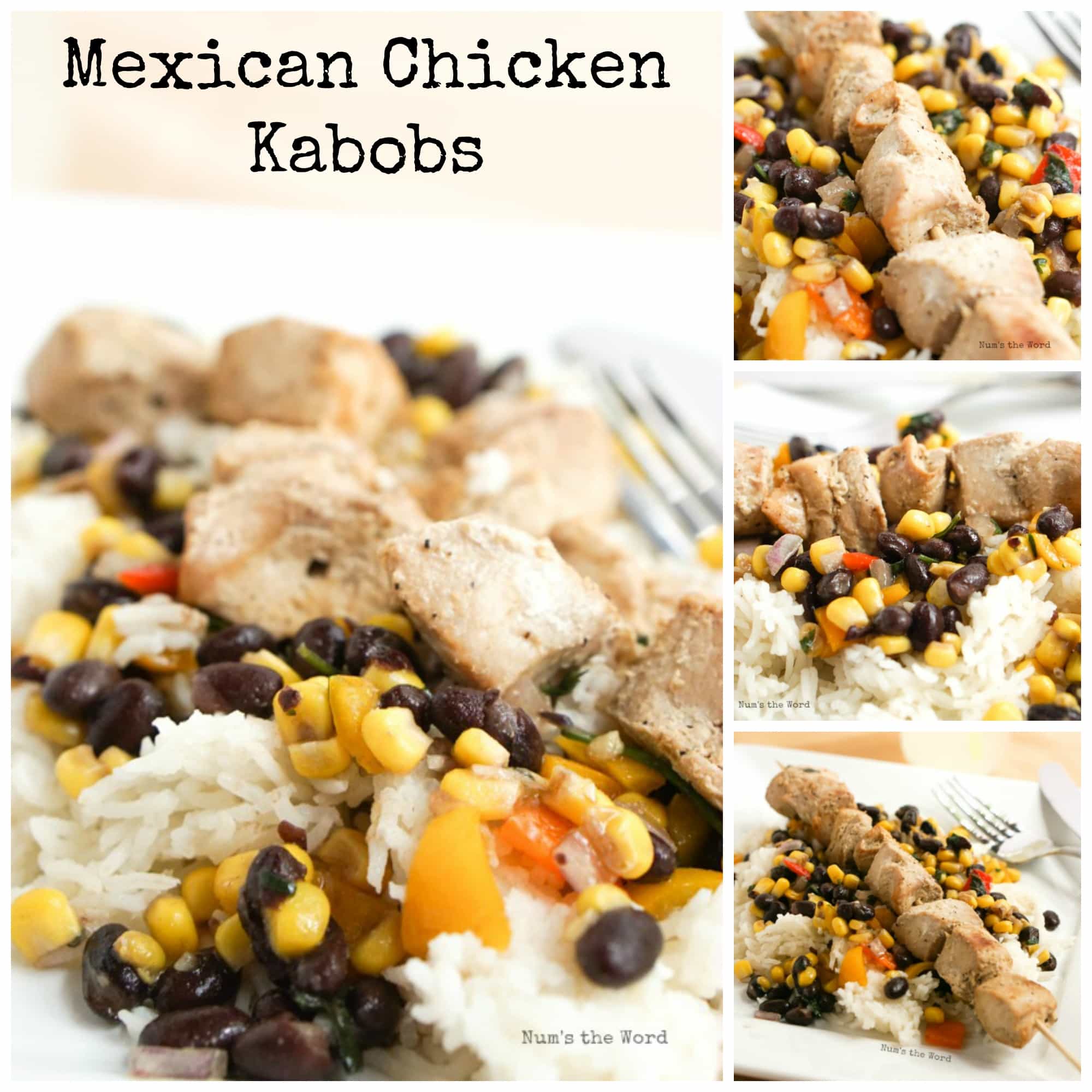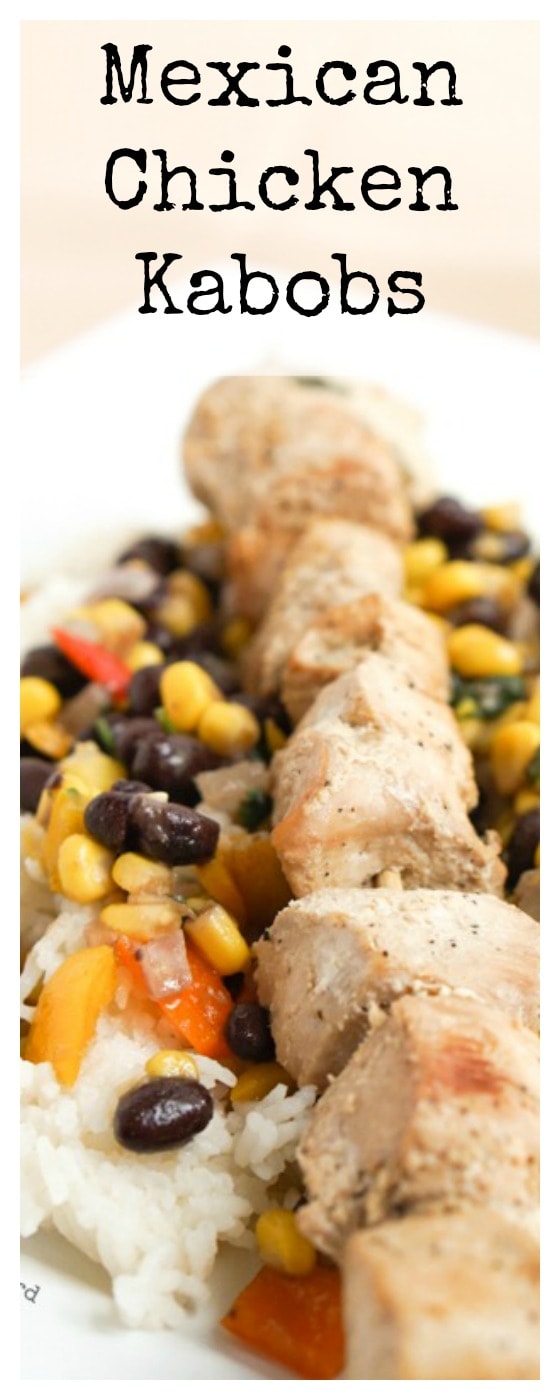 When it comes to healthy flavorful dishes for a night of summer grilling, this one should be considered.
During the summers where we live we prefer to grill out on Wednesday nights.
We host a cupcake and lemonade stand in our front yard for my daughters college fund and invite friends and family over to enjoy the evening of music, good food and what we hope is enjoyable company.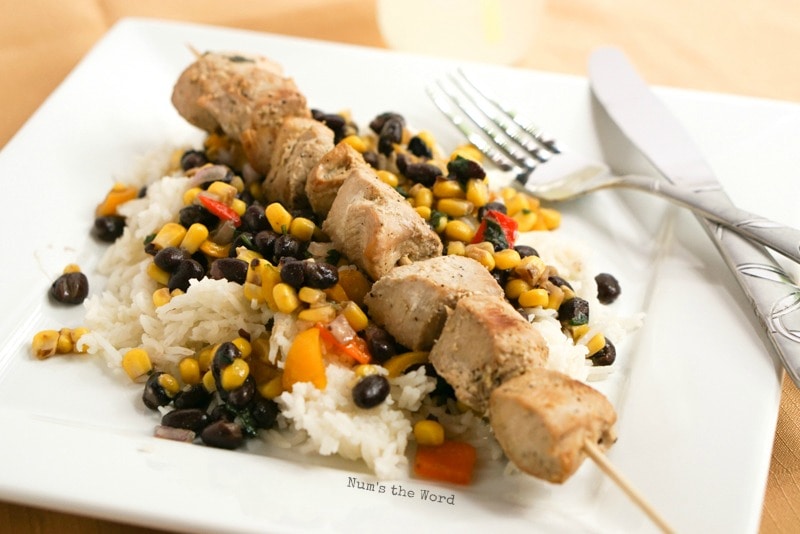 In past summers, we've opted for pizza Wednesday nights or take out.
That was before we got a grill.  Now that we have a grill, we've decided to put it to use at least once a week.
I'm a huge fan of kabobs or as some parts of the country call them skewers.
So this year we've made a few varieties.  Although we are also branching out to steaks and other tasty meats and vegetables too.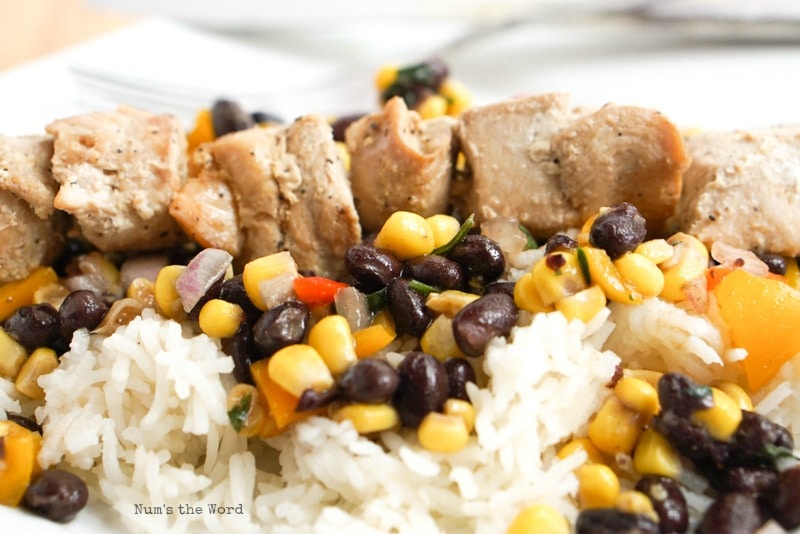 These Mexican Chicken Kabobs are perfect with rice and Mexican Salsa, which makes them not only tasty, but healthier than other dishes we've been known to consume!
I will suggest though that you should pick up a bag of tortilla chips too so you can also snack on any leftover salsa.
The Mexican Salsa made a tasty late night treat for me and my pregnant belly and even as I'm typing this, I wished I had more.
You'll see in the recipe I recommend my Fluffy Buttered Rice.  However this is not required.  Any rice or flavor of rice would do.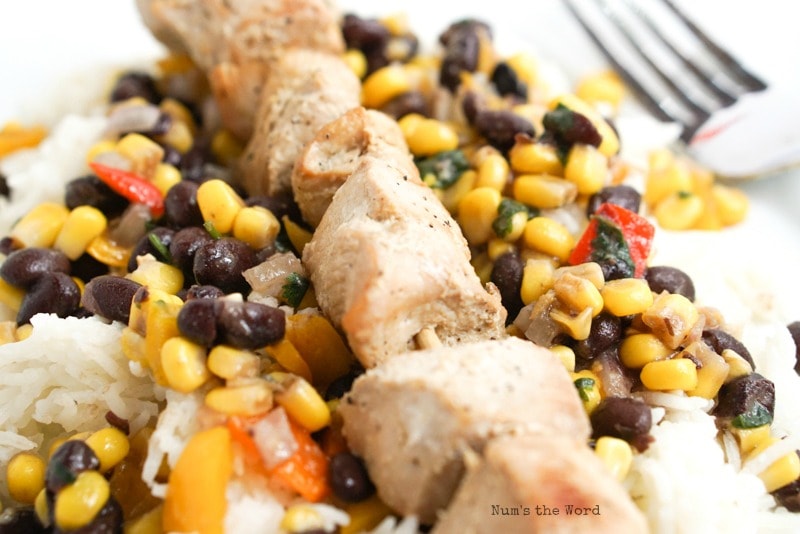 You will also see that this is an overnight recipe.  You can certainly cook it up right away, but  you'll miss out on flavor.
By allowing the Mexican Chicken Kabobs and salsa to marinade overnight you'll get maximum flavor and you'll be happy when dinner comes together quickly the next day as all the prep work is already done!
Gas grilling is still fairly new to my husband and I and we are always learning and trying new things, new recipes and testing out cooking times and heat temperatures.
And I'm so glad that we are both willing to experiment as thus far we've had some great results.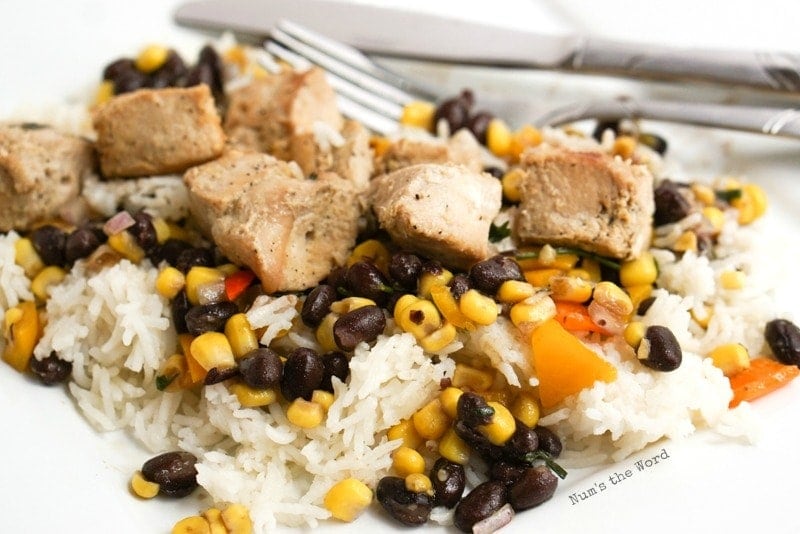 Our results have been so good that even our kids seem to enjoy just about everything we've cooked up!
For two picky kids, eating grilled meats is a big deal!
However since we are always looking for new recipes, feel free to send me your favorites!
I will end with this…. if you love grilling and want to try something a bit healthier, give these Mexican Chicken Kabobs a try.
You may just find you like healthier food!
Ingredients
CHICKEN MARINADE:
----------------------
1/3 cup soy sauce
2 Tablespoons lemon juice, or 1 lemon juiced
2 cloves garlic
1/4 cup cilantro, roughly chopped
1/2 cup olive oil
1 teaspoon garlic powder
1/2 teaspoon black pepper
2 lbs boneless, skinless chicken breasts,chopped into Kabob sized pieces
----------------------
Mexican Salsa:
----------------------
2 (15 ounce) cans of black beans, rinsed and drained
2 bell peppers diced - any color.
1/4 cup red onion, diced
2 (15.25 ounce) cans of corn, drained
1 Tablespoon olive oil
1 Tablespoon red wine vinegar
1 Tablespoon balsamic vinegar
1 Tablespoon apple cider vinegar
1/2 teaspoon salt
1/2 teaspoon ground cumin
1 Tablespoon cilantro, diced
2 teaspoons garlic, minced
----------------------
1 recipe for Fluffy Buttered Rice
Instructions
In a medium bowl add soy sauce, lemon juice, garlic, cilantro, olive oil, garlic powder & black pepper. Mix well.
Add chicken, cover and marinade overnight.
In a second bowl combine black beans, bell peppers, red onion, corn, olive oil, red wine vinegar, balsamic vinegar, apple cider vinegar, salt, cumin, cilantro and garlic. Mix well, cover and allow to marinade over night.
Skewer chicken and set aside.
Pour remaining marinade into a small pot and bring to a boil. Cook down until sauce thickens. This should take approximately 15 - 20 minutes, set aside.
Grill chicken.
While chicken is cooking, make rice.
Serve chicken kabobs over bed of rice and mexican salsa.
Devour immediately!
https://numstheword.com/mexican-chicken-kabobs/
Kabobs adapted from All Recipes
Salsa adapted from All Recipes
Other Grilled Recipes You'll Love…