This Easy Tex Mex Bake has turned into a favorite meal. Flavorful ground beef topped with corn bread makes an easy casserole even the kids will love!
This post contains affiliate links.  If you click on an affiliate link and make a purchase, I will make a small percentage on your purchase. This helps keep this website running! Thank you!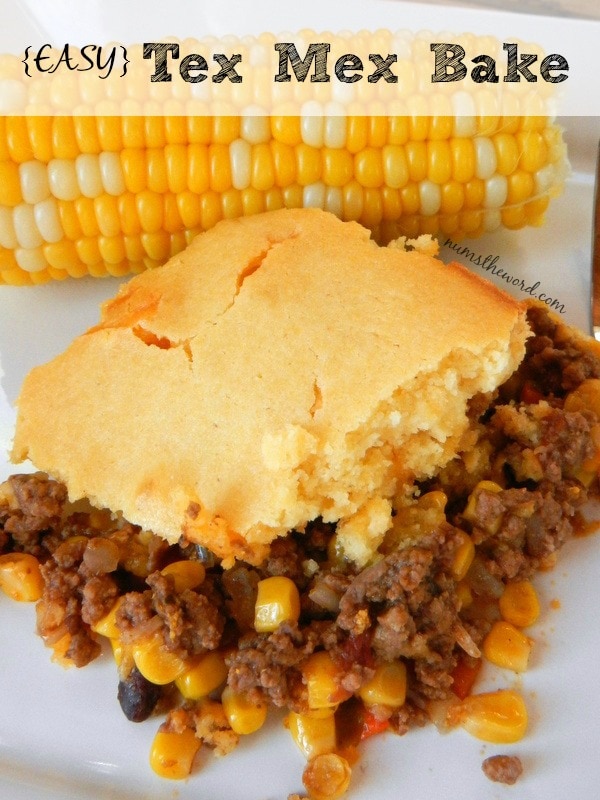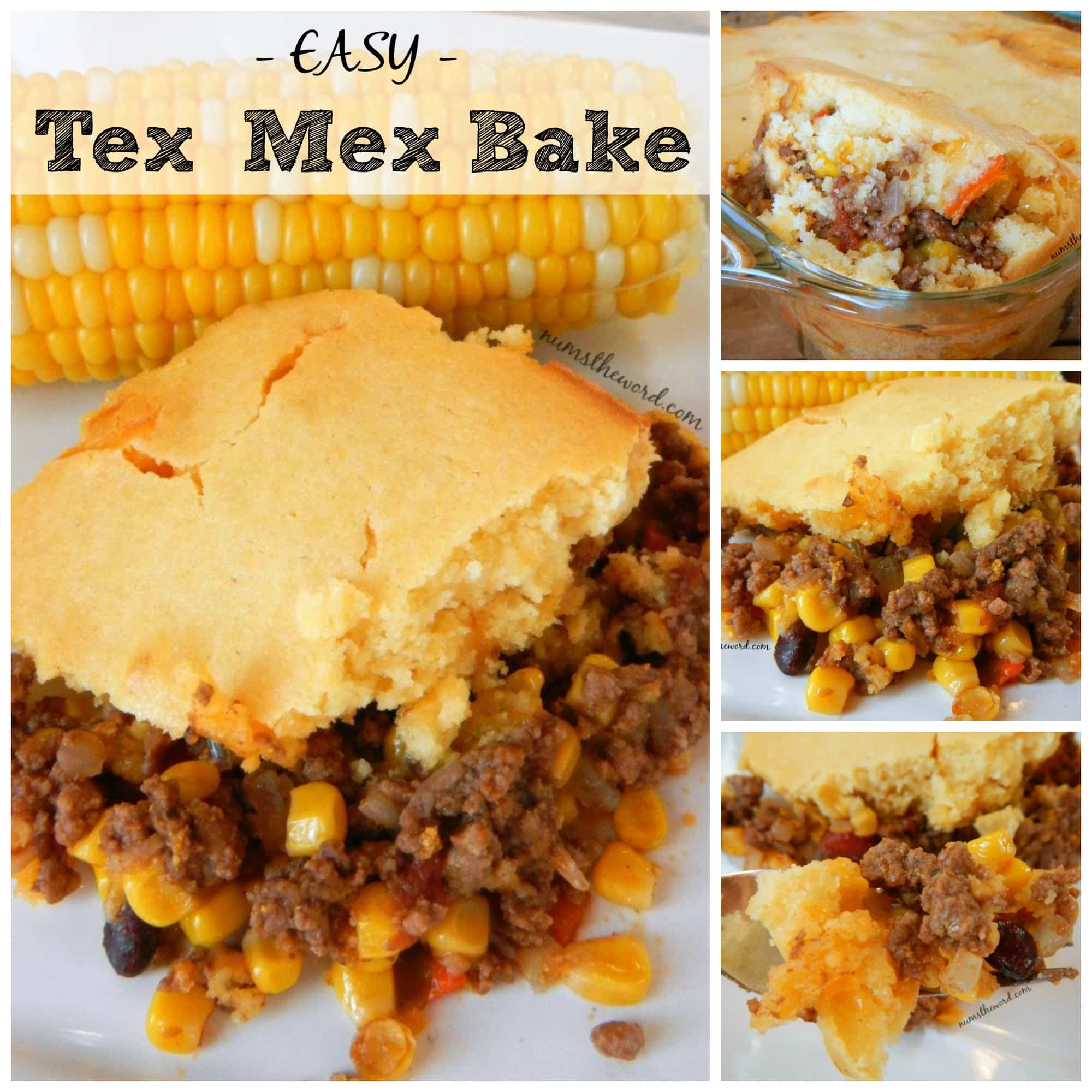 Do you love easy casseroles with a Tex Mex flair?
Try this Easy Tex Mex Bake.
It's a tasty ground beef casserole topped with a sweet cornbread.
My husband was pretty sketchy on the idea of this casserole.
He love corn bread and prefers his corn bread to be baked in a cast iron pan.
Thus he was unsure how it would turn out or taste or even if it would go together.
I however had all the confidence in the world.
You see, this recipe comes from an old church cookbook from when I was a teenager.
The ladies at church whipped up a cook book and my mother of course passed one on to me.
To be honest, it collected dust for a few years.
And then I decided to try a few recipes out of it from the women I grew up with my entire life.
Clearly I was missing out on all those years I never opened it up.
All of these women I know and trust.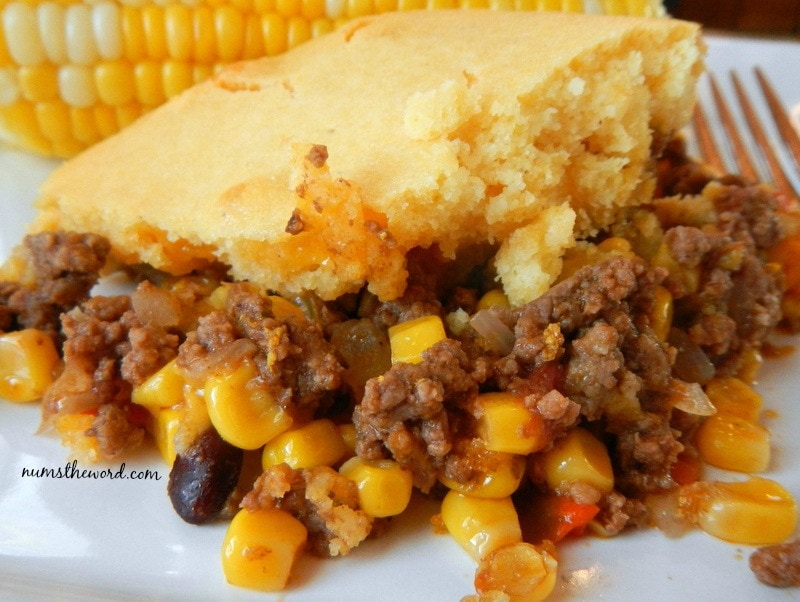 All of these women KNOW how to cook.
And so far, I'm pretty much loved every recipe I've ever made from it.
This Easy Tex Mex Bake is one of them.
My friend, who used to be my leader at church, added this recipe to the cook book and it's quite tasty.
The woman, is Diane Millar.
And she had the single most profound effect in my life as a teenager.
Being a teenager, talking to my actual parents or mother was completely unheard of and I never in a million years would have told them anything.
She though had a daughter close to my age and offered me an ear whenever I needed it knowing how teenagers don't talk to their own parents.
She showed me unconditional love.
And lastly, she helped me see my potential and never judged me or the choices I made.
Simple listened, gave advice when wanted and was always there.
It was when I got married many years later that she was the one person in the entire world (aside from my family) that I wanted there.
And though it was a Friday and she had to take the day off of work, she did.
That simple act, just as all others she did for me as a teenager, meant the world to me.
Diane in my opinion can do no wrong.
She's pretty much the most amazing person you'll ever meet and has the voice of an angel!
Give her recipe for this Easy Tex Mex Bake a try and let your taste buds have a little fun!
Ingredients
1 pound ground beef
1 medium onion, diced
1 green bell pepper, diced
1 teaspoon ground cumin
1/2 teaspoon salt
1 cup salsa
1 (15.25 ounce) can corn, drained
1 (8 ounce) corn bread mix
Instructions
Preheat oven to 400*F
In a skillet cook ground beef, onion, bell pepper, cumin & salt until ground beef is cooked through and onions are translucent.
Add salsa & corn to ground beef mixture and cook for additional 10 minutes.
Pour mixture into a 9x9 casserole dish.
Prepare muffin mix according to package directions and spread on top of ground beef mixture.
Bake for 20 - 25 minutes or until corn bread is cooked through and golden on top.
Serve immediately.
https://numstheword.com/easy-tex-mex-bake/
Recipe adapted from my friend Diane Millar
Other Tasty Casseroles You'll Love...