Saucy, flavorful and oh so easy, this Easy Sloppy Joe Recipe, is a must have weeknight meal! If you've got a pack of ground beef and 30 minutes, you've got enough time to put a homemade dinner on your table that your kids will gobble up!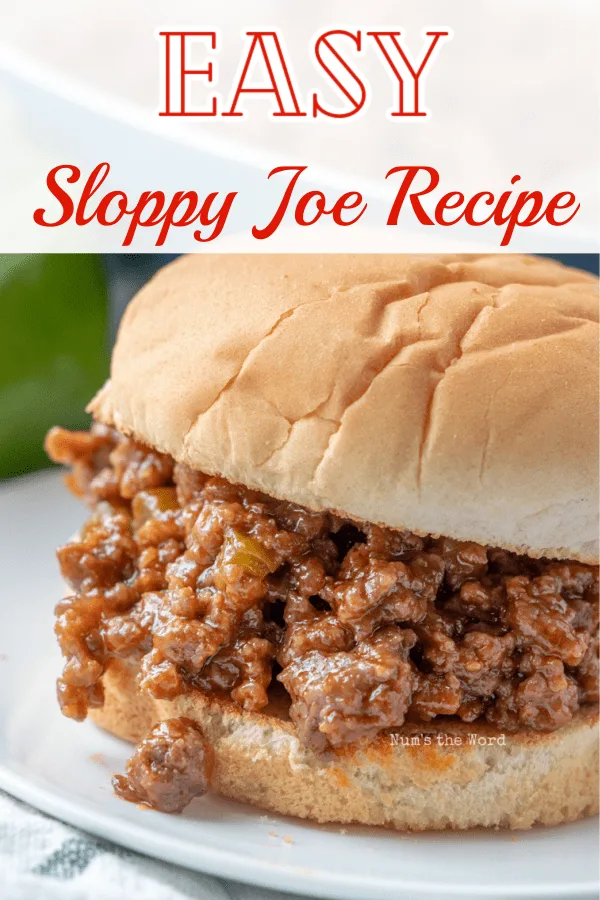 Just like most, I grew up eating sloppy Joes. I was one of 5 kids and money was tight. Sloppy Joes were a quick weeknight option that helped fill our bellies while saving the pocket book and surprisingly it was something we could all agree on.
However this Easy Sloppy Joe Recipe isn't my mothers version of ground beef, onions and ketchup, it's so much better! Packed with flavor that not only tastes great that day but great the next day too! This recipe is a winner every day of the week and my picky kids love it!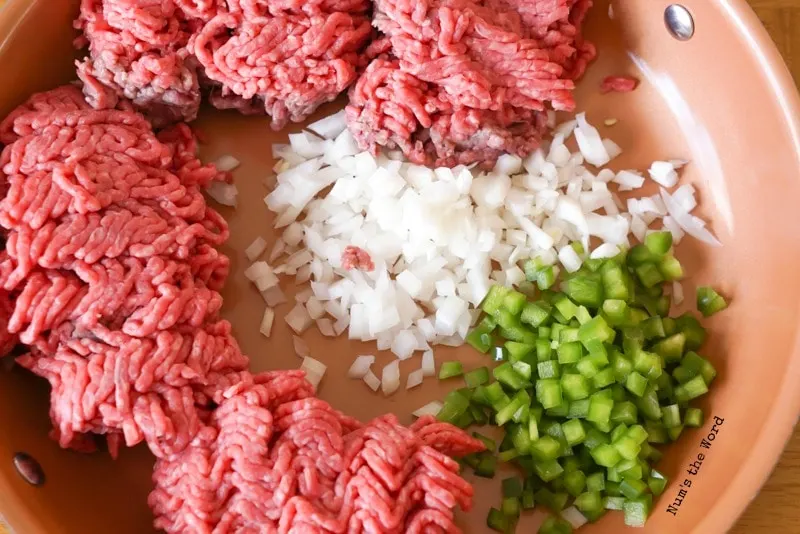 How to Make this Easy Sloppy Joe Recipe:
As quick as it is to prepare your Sloppy Joes, you will need a few key ingredients to make the classic messy taste that everyone wants to sink their teeth into. Most of these you would be able to find around your house, so if you didn't make it to the grocery store, you will be able to find it somewhere in your kitchen. Here is what you need:
Ground Beef:

Without the beef, it isn't much of a meal.

Onions:

They add a much needed and delicious taste and flavor to your Sloppy Joes. You'll never know they are there!

Green Bell Pepper:

They give an extra taste, texture and color to your dish!

Garlic Powder:

The more seasonings the better!

Mustard:

Just another way to shake up your Joes!

Ketchup:

It can't be a Homemade Sloppy Joe without a lot of ketchup.

Brown Sugar:

Not only is brown sugar sweet, but it will actually help your meat be more tender and soft.

Hamburger Buns:

You can't have Sloppy Joes without a bun to hold it all together.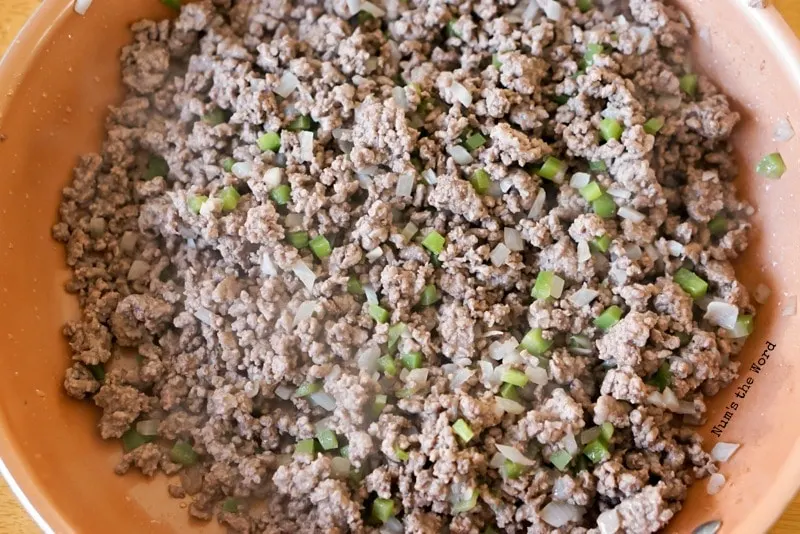 Pro tips for the Best Sloppy Joes:
Toast those buns! If you pre-toasts your hamburger buns, it will make your Homemade Sloppy Joes less soggy and less likely to fall apart.

I recommend adding a little garlic butter to your toasted buns to really add in some extra flavor!
Try this recipe with some pretzel buns, I think are a great way to add a twist to this classic dish.
Use honey as a substitute for your brown sugar. It will do just as great.
If you want your Sloppy Joes sloppier, just add more ketchup.
Personally I'm a huge fan of adding potato chips on top of my meat mixture within the bun. Adds a salty crunch to this dish!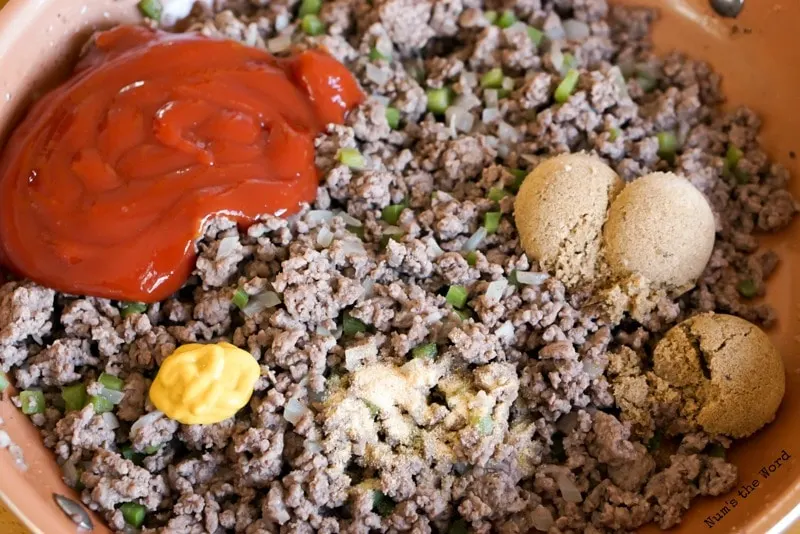 Who Invented the Sloppy Joe Recipe:
Are you ever eating something super tasty and ask yourself, who was the genius who came up with this? I find myself doing that a lot and I always wondered where Sloppy Joes came from? Well if you've ever asked the same question, here is some Sloppy Joe history.
It is said they were first served at Floyd Angell's Cafe in Sioux City, Iowa. It is said that a cook, by the name of Joe, one day added some ketchup into his 'Loose Meat' sandwiches.
Whoever this Joe guy was, he was certainly brilliant and did well to add ketchup into the recipe. Without it we wouldn't be able to enjoy a nice Sloppy Joe every once in a while.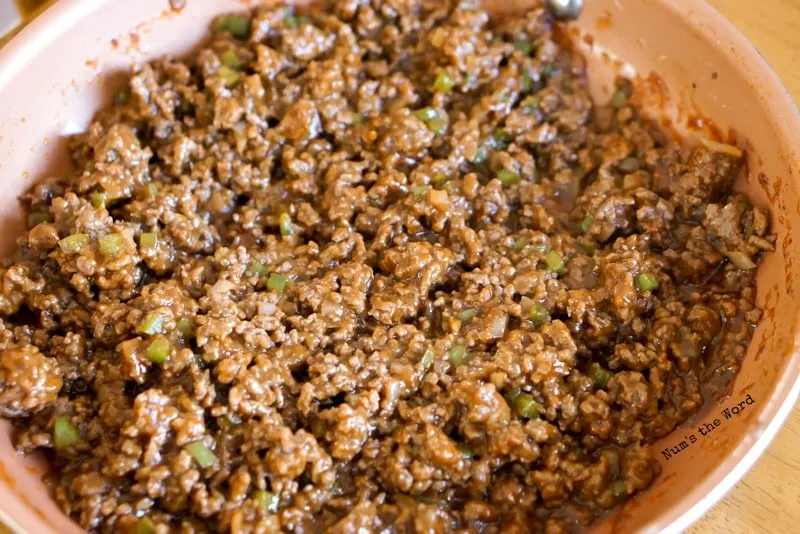 Awesome Side Dishes that go great with Sloppy Joes

Homemade Sloppy Joes are great and made even better with a tasty side dish! Some of my favorite side dishes are: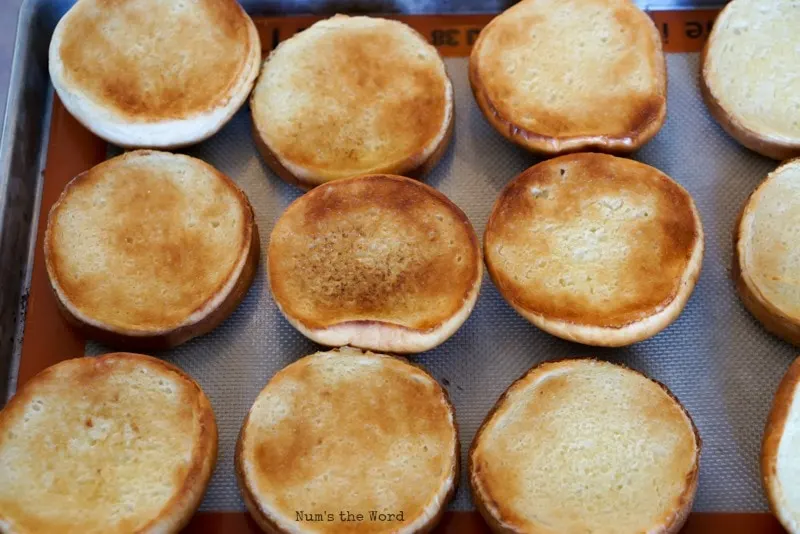 Are Homemade Sloppy Joes Healthy?
All things considered, this Easy Sloppy Joe Recipe is healthy-ish. They do have brown sugar in them and too much ketchup could be considered unhealthy.
However, given that a Sloppy Joes are mostly made up of meat and seasonings I would personally consider them more healthy than not. Of course like most things, if you eat too much of it, it isn't all that good.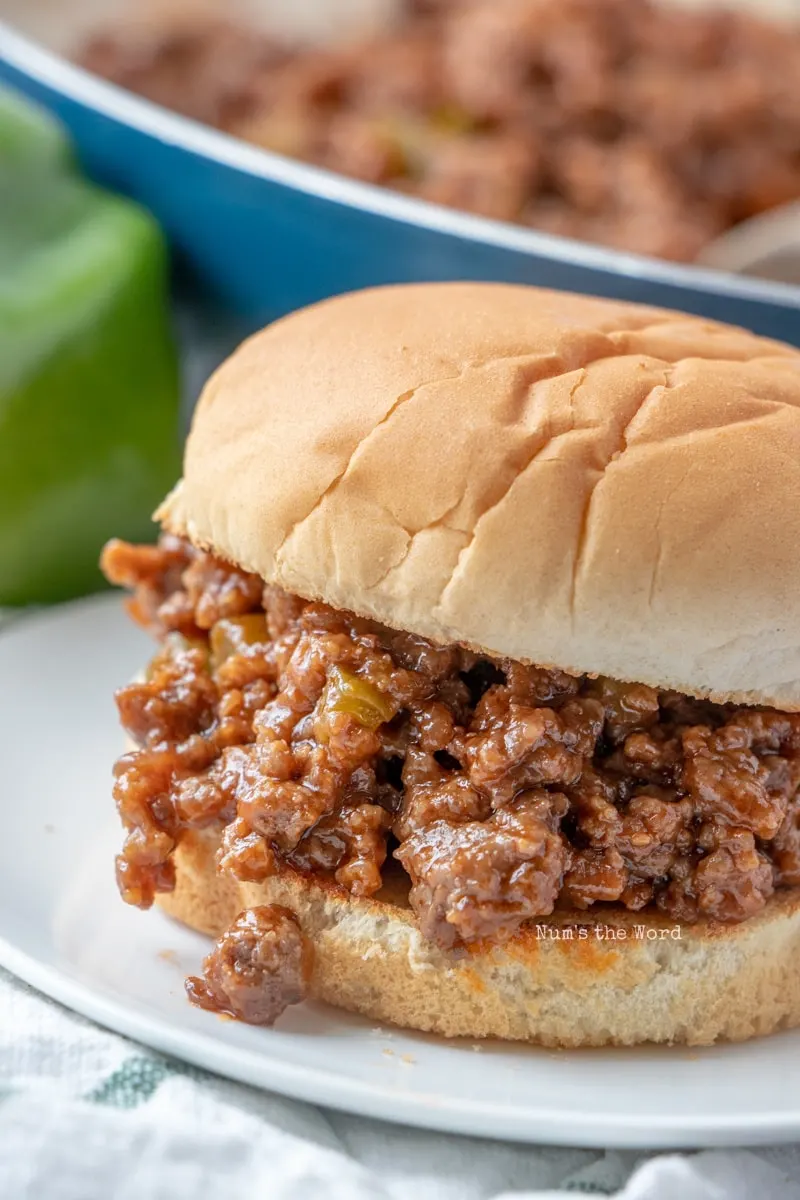 If you loved this recipe and are looking for other ways to use up your ground beef, here are some you will also love: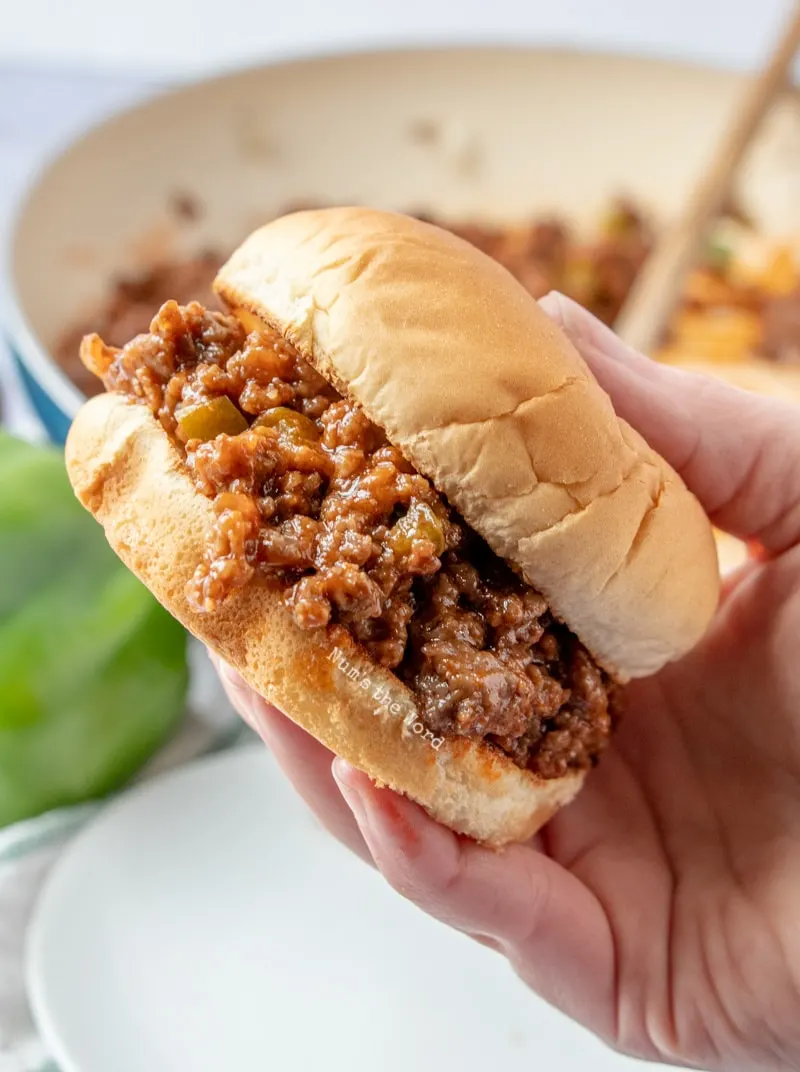 This Easy Sloppy Joe Recipe is a perfect meal for anytime of the year! They are easy to make and you can use your creativity to personalize them however you like! With this Sloppy Joe Recipe, in just 30 mins you will have a meal that will be loved by everyone!
Yield: 6 Servings
Easy Sloppy Joe Recipe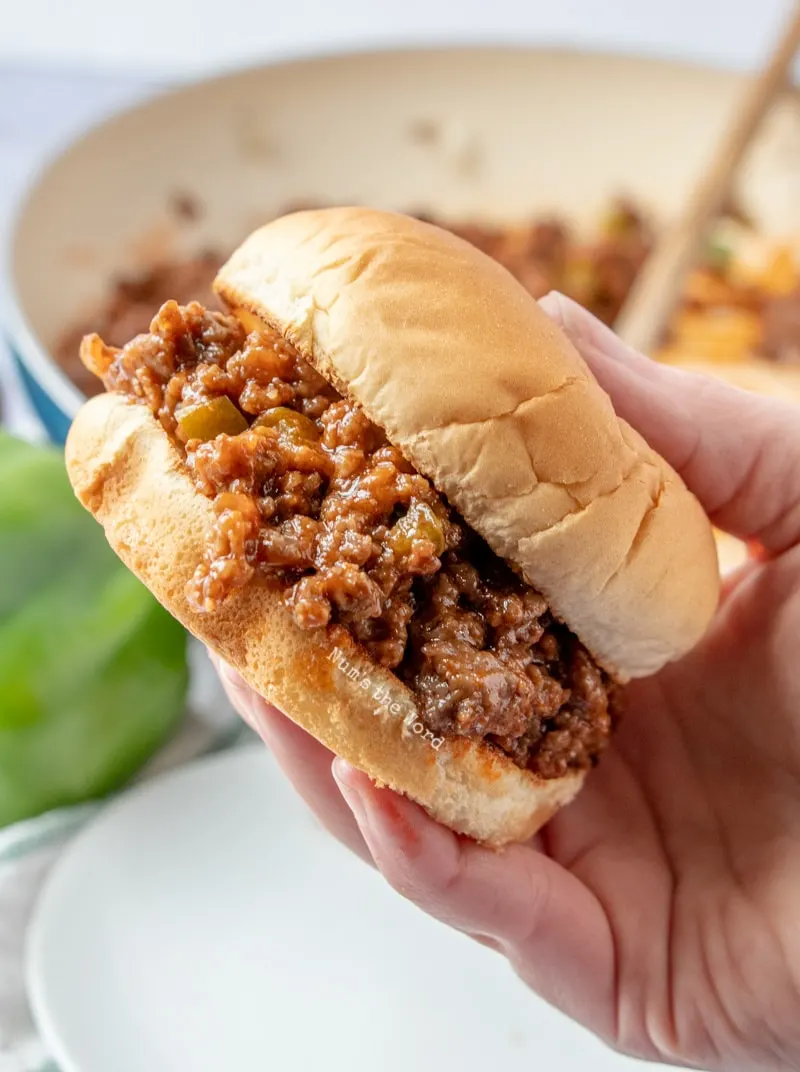 Saucy, flavorful and oh so easy, this Easy Sloppy Joe Recipe, is a must have weeknight meal! If you've got a pack of ground beef and 30 minutes, you've got enough time to put a homemade dinner on your table that your kids will gobble up!
Ingredients
1 pound lean ground beef (we prefer 98% lean, but any % will do)
1/4 cup yellow onion, diced
1/4 cup green bell pepper (about 1/2 a pepper), diced
1/2 teaspoon garlic powder
1 teaspoon mustard
3/4 cup ketchup
3 Tablespoons brown sugar
Hamburger Buns
Instructions
In a skillet over medium heat, cook ground beef, onion and bell pepper until meat is cooked through and onion and pepper are soft.
If using a high fat ground beef, drain off extra liquids.
Add the garlic powder, mustard, ketchup and brown sugar, mix until well incorporated.
Reduce heat and simmer for 20 minutes uncovered, stirring occasionally.
Serve on toasted buns.
Notes
This can be made into a freezer meal.
Freeze individual portions in a muffin tin.
Once frozen, remove from muffin tin and store in a freezer zipper bag.
Each muffin tin portion is perfect for 1 sandwich.
Thaw in microwave and eat immediately or cook on stove over medium heat until cooked through.
Nutrition Information:
Yield:
6
Serving Size:
1
Amount Per Serving:
Calories:

254
Total Fat:

9g
Saturated Fat:

4g
Trans Fat:

0g
Unsaturated Fat:

4g
Cholesterol:

67mg
Sodium:

387mg
Carbohydrates:

19g
Fiber:

0g
Sugar:

13g
Protein:

23g
Originally Published on March 15, 2013
Photos updated: August 5, 2020