This Orange Cranberry Bread is one of my favorite fall recipes!  Perfect for breakfast, snack or even dessert, it's full of flavor and easy to make!
This post contains affiliate links.  If you click on an affiliate link and make a purchase, I will make a small percentage on your purchase. This helps keep this website running! Thank you!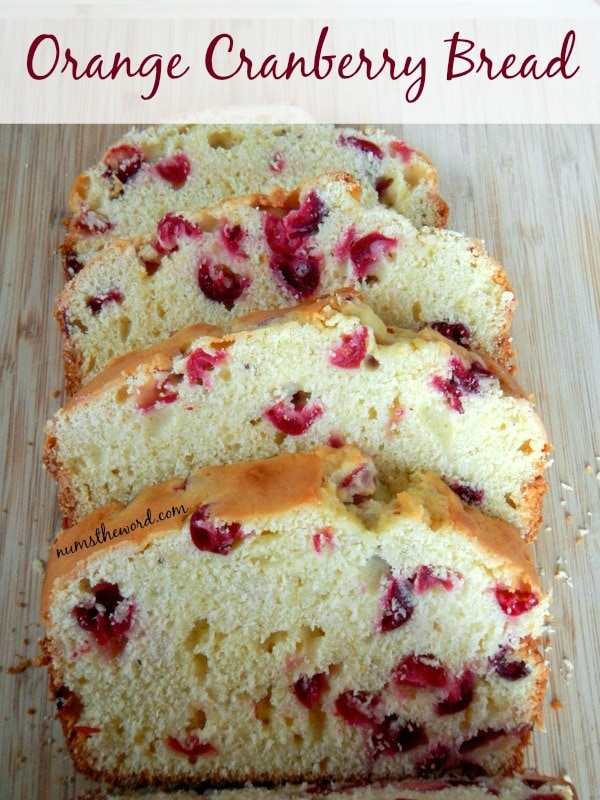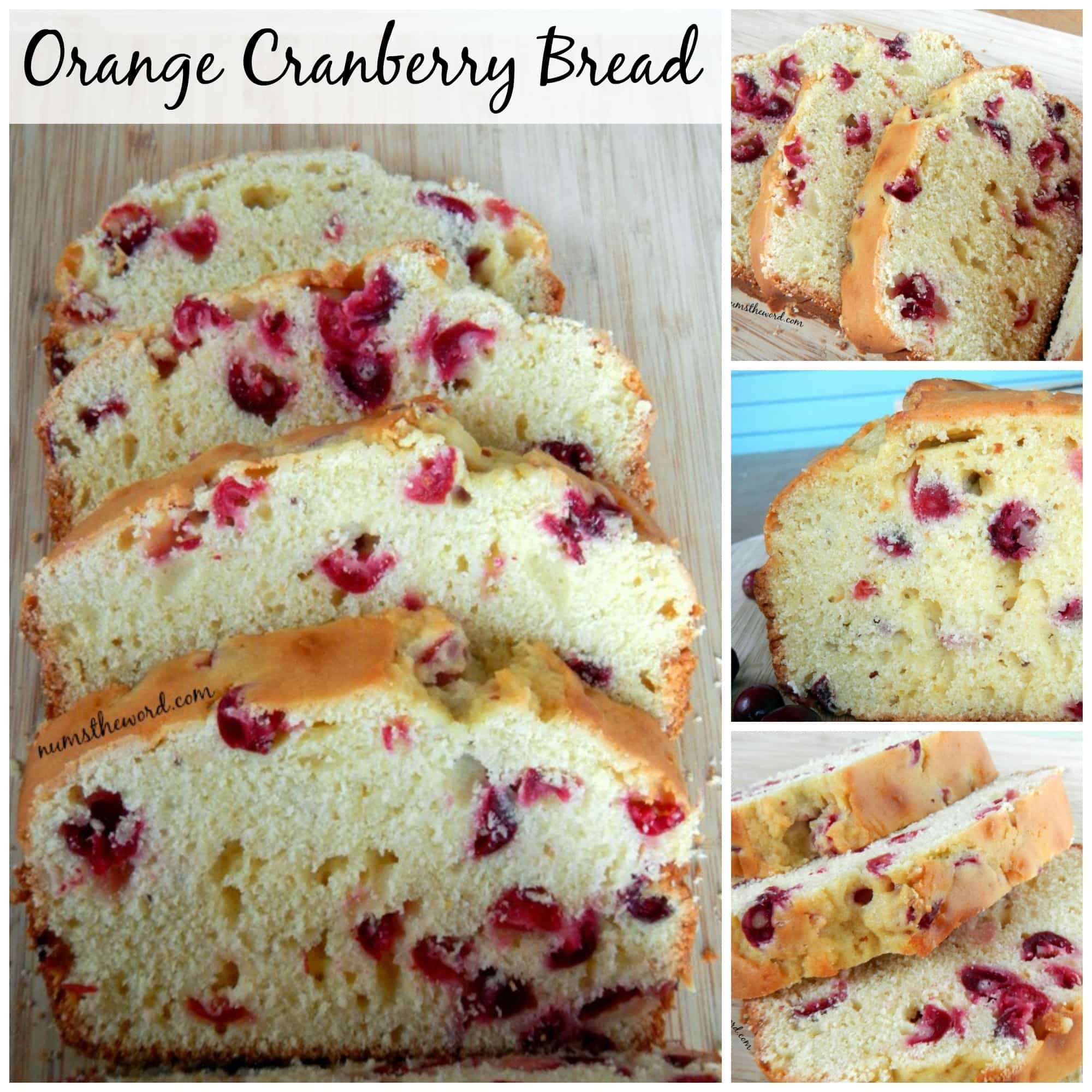 A few years ago, if you asked me, I would have told you that I don't like cranberries.
Though I believed this, I also was a bit of a hypocrite in the aspect that I liked cranberry blend juices – Cran-Grape being one of my all time favorite juices.
However cranberry sauce, cranberries IN things…no thanks.
After convincing myself of this, I generally stayed away from cranberry recipes.
I'm not sure what changed though.
I don't know why I suddenly was willing to try cranberry recipes.
Perhaps it was because of this website.
Realizing that I was narrow minded about many foods that, if I were to be truly honest with myself, I should give a second chance.
Now I wont say that I love ALL things cranberry – not yet.
But I do like many.
For example I like this Raspberry Cranberry Sauce and I also like this Cranberry Grape Jello Salad.
And of course, this orange cranberry bread.
I REALLY liked this orange cranberry bread.
The bread came out moist and packed with flavor.
It is definitely something I'll be making over and over again!
In our house we are fans of all types of homemade bread.
We generally eat them for breakfast, snack, dessert, snack, and if fresh out of the oven, will often sit down and devour the entire loaf for our meal.
Don't judge.  Good warm bread – of any flavor or variety – can have that affect of me.
If you love the flavors of oranges and cranberries, whip up this orange cranberry bread!
Yield: 1 loaf
Orange Cranberry Bread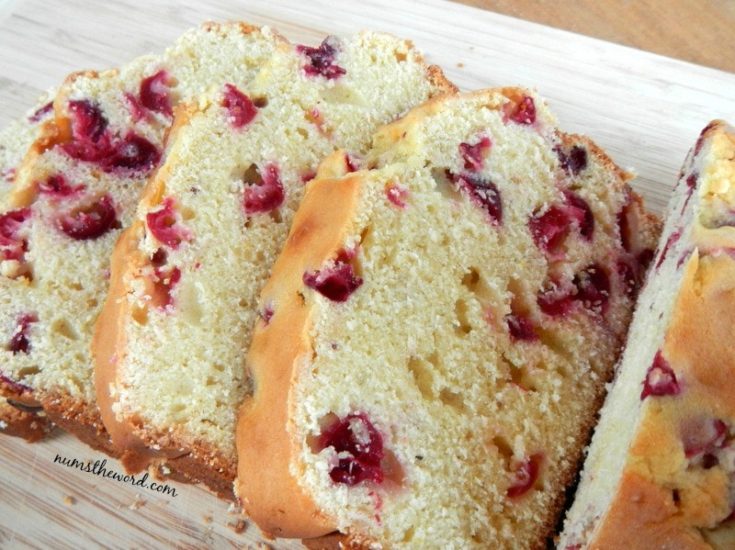 Cook Time
1 hour
10 minutes
Total Time
1 hour
25 minutes
Ingredients
2 cups flour
1 cup sugar
1 1/2 teaspoon baking powder
3/4 teaspoon salt
1/2 teaspoon baking soda
1/4 cup butter, room temperature
1 cup orange juice
1 Tablespoon orange zest
1 egg
2 cups fresh cranberries, chopped
1/2 cup walnuts (optional)
Instructions
Preheat oven to 350*F
Grease a standard bread loaf pan and set aside.
In a mixing bowl combine flour, sugar, baking powder, salt & baking soda.
Add butter and mix until well blended.
With mixer on, slowly add orange juice, a little at a time until smooth and creamy.
Add zest and egg and blend well.
Fold in cranberries and walnuts (optional).
Pour mixture into prepared loaf pan and bake for 1 hour - 1 hour 10 minutes or until toothpick inserted into center comes out clean.
Bread Recipes You'll Love...