This Orange Cranberry Bread is packed with flavors and oh so good. Perfect for breakfast, snack or even dessert! A simple to make bread that also makes a great holiday food gift!
This post contains affiliate links. If you click on an affiliate link and make a purchase, I will make a small percentage on your purchase. This helps keep this website running! Thank you!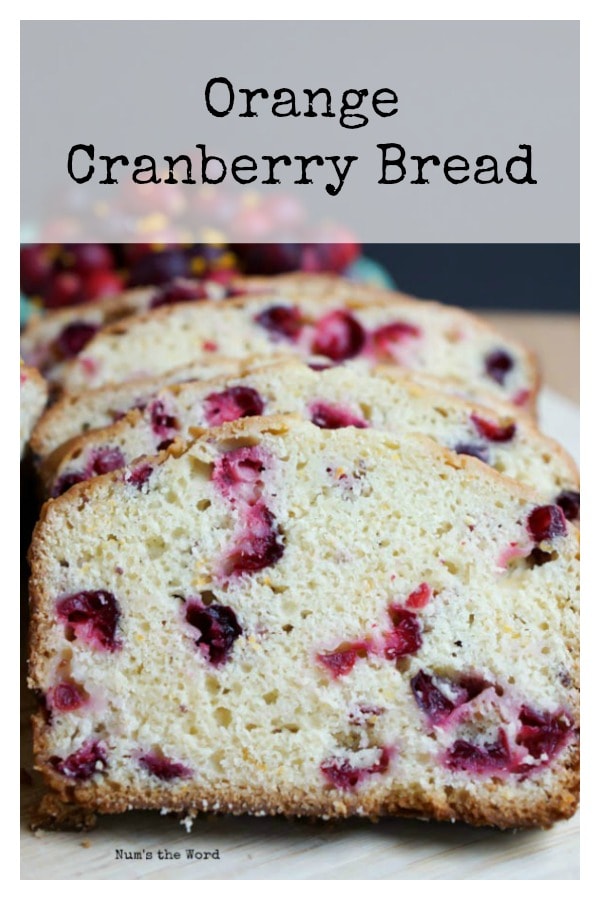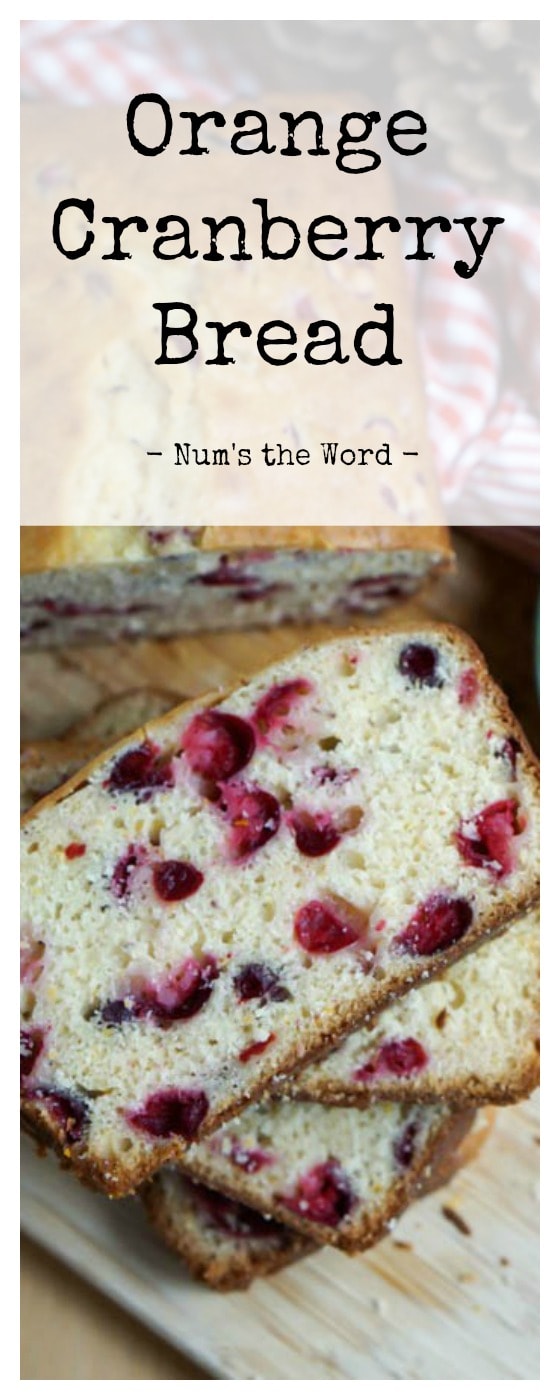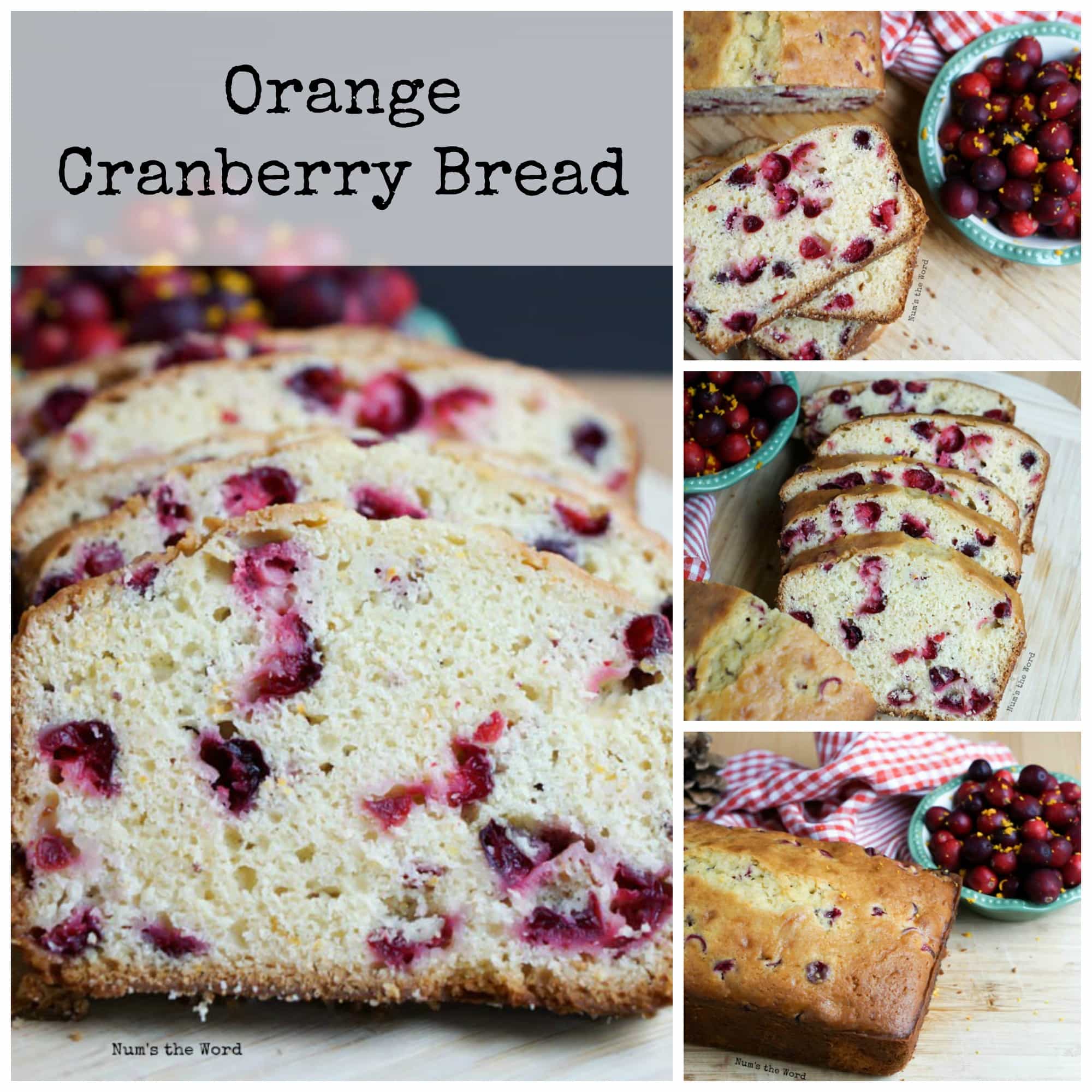 If you had asked me a few years ago if I liked cranberries, I would have said no.
I would have told you that I don't like cranberries at all.
Though I believed this to be true, I also knew I was being a bit of a hypocrite.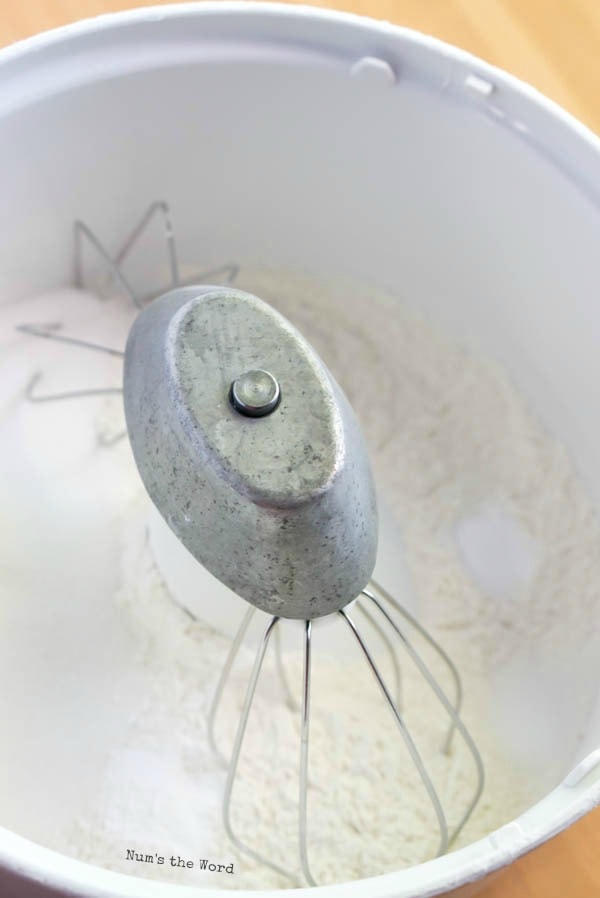 Though I didn't like cranberries them self, I did like cranberry blend juices – Cran-Grape being one of my all time favorite juices.
However cranberry sauce and cranberries IN things…no thanks.
After convincing myself of this, I generally stayed away from cranberry recipes.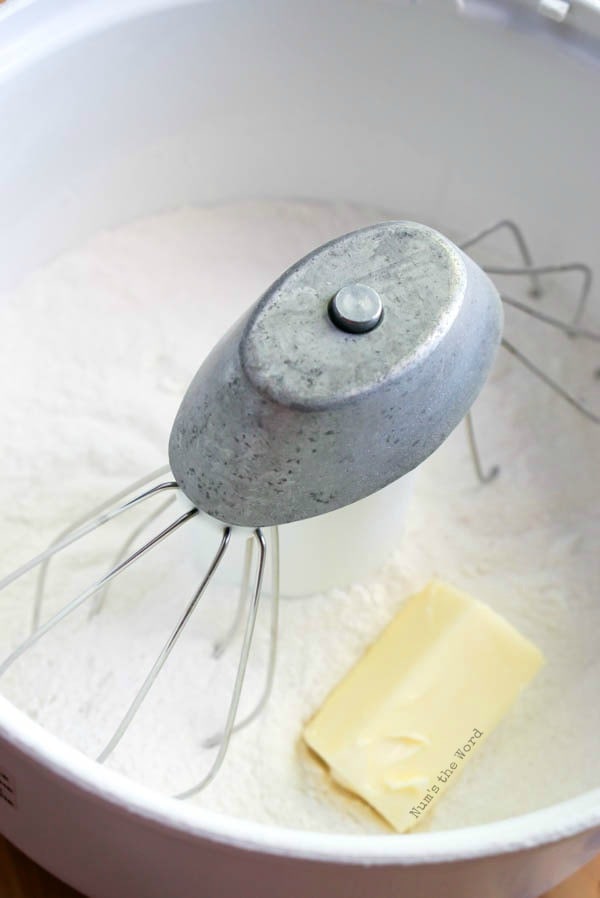 I'm not sure what changed though.
I don't know why I suddenly was willing to try cranberry recipes.
Perhaps it was because of this website.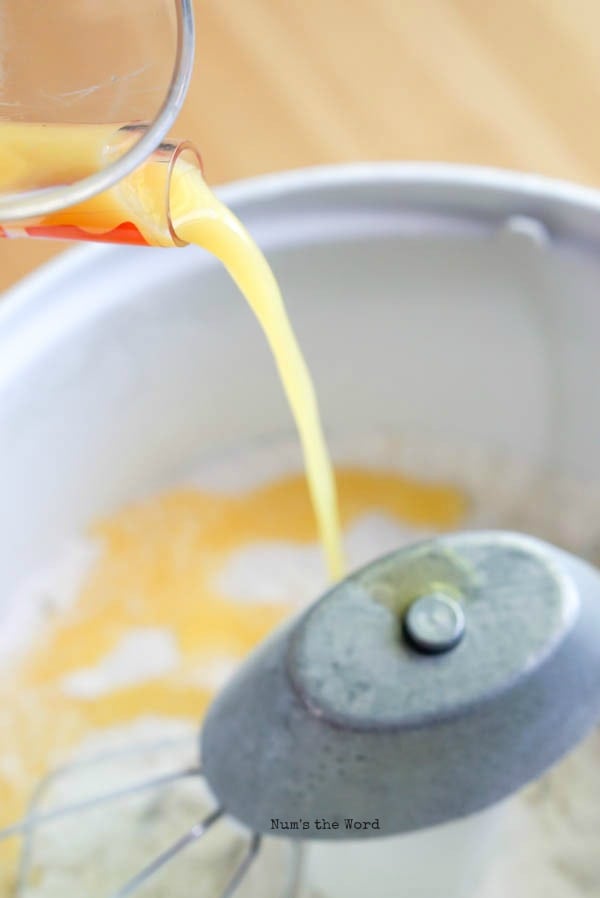 Realizing that I was narrow minded about many foods that, if I were to be truly honest with myself, I should give a second chance.
Since I began experimenting with cranberries, I've learned that I actually like them a lot.
In fact, every year I try to come up with a new recipe or two using fresh cranberries or cranberry sauce.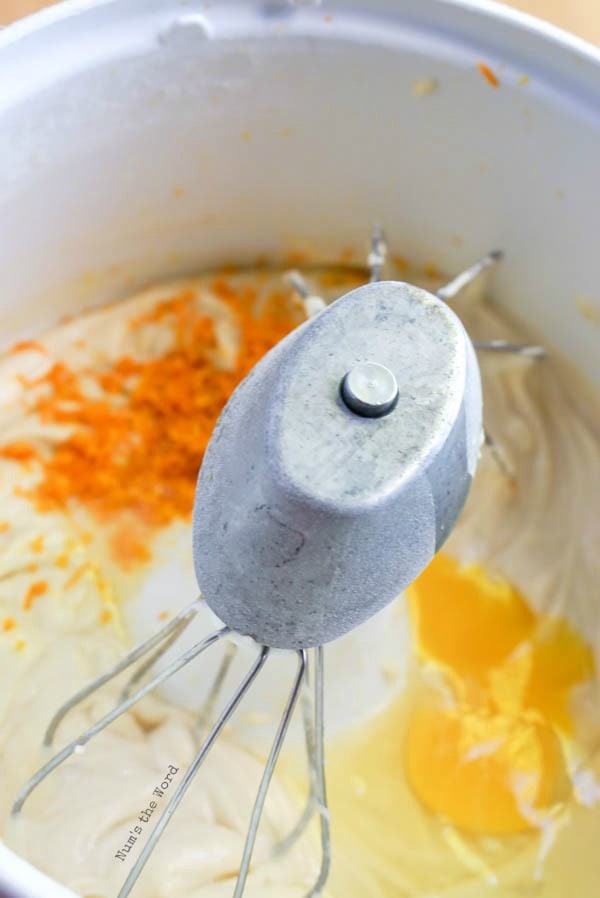 This year, I've even written an eBook called Leftovers Reinvented.
It's 50 of my favorite recipes using Holiday leftovers.
You'll find ad free recipes for Leftover Turkey, Leftover Ham, Leftover Mashed Potatoes, Leftover Stuffing and of course, Leftover Cranberry Sauce.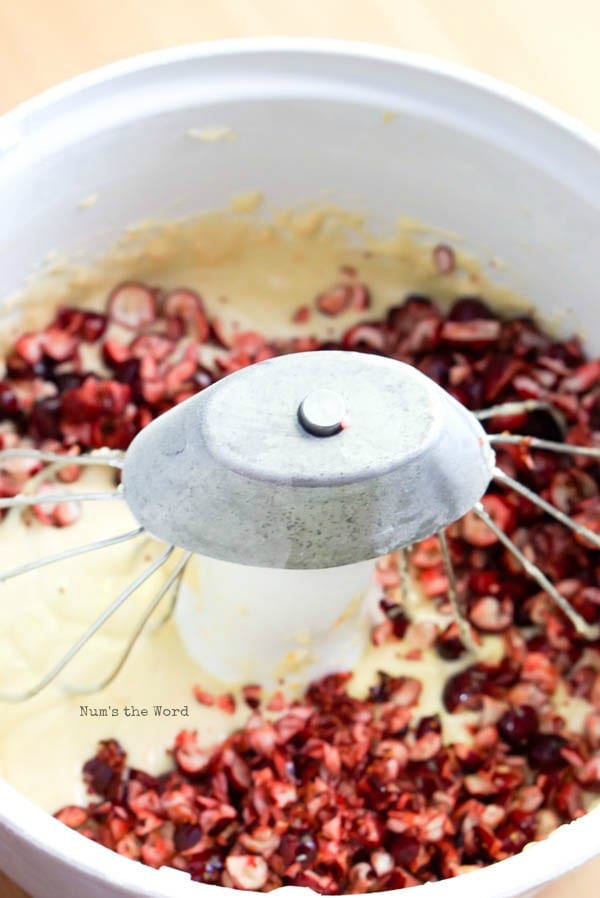 Oh the things you can do with leftover cranberry sauce!
This Orange Cranberry Bread though, is made with fresh cranberries.
Fresh Cranberries and fresh oranges give this bread so much flavor.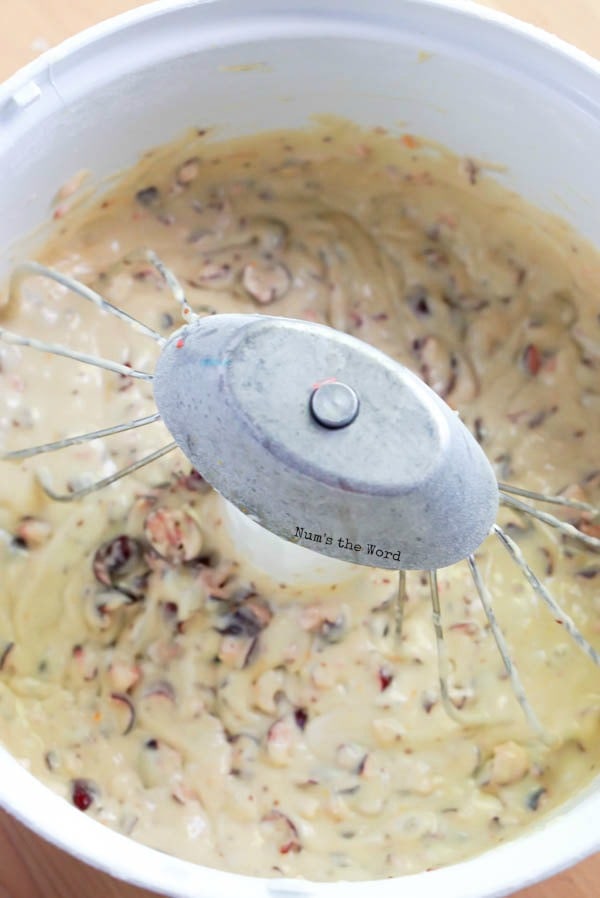 It's become a yearly favorite and one that I've already made twice!
This Orange Cranberry Bread came out moist and packed with flavor.
It is definitely something I'll be making over and over again!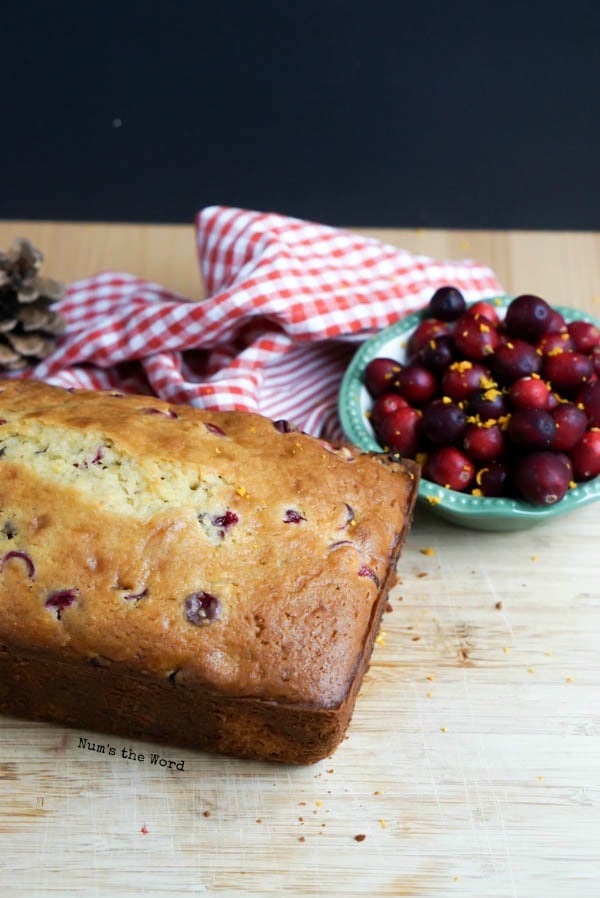 In our house we are fans of all types of homemade bread.
Quick bread, yeast bread and Monkey Bread are all welcome in our home!
We generally eat them for breakfast, snack, dessert, side dish, and if fresh out of the oven, will often sit down and devour the entire loaf for our meal.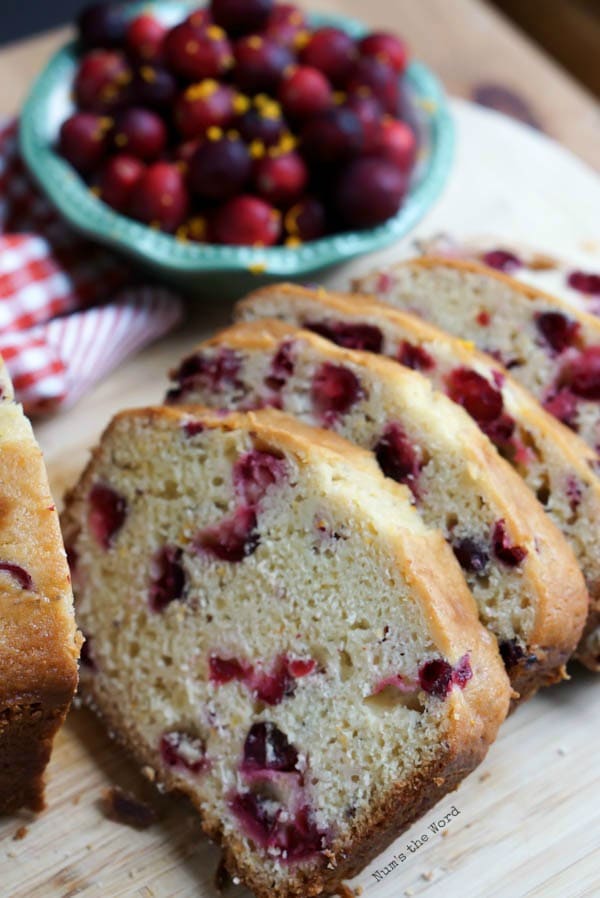 Don't judge.
Good warm bread – of any flavor or variety – can have that affect of me.
The history of cranberries is an interesting one.
Prominently grown in North America, it has been recorded that many American Indians used them for a variety of purposes.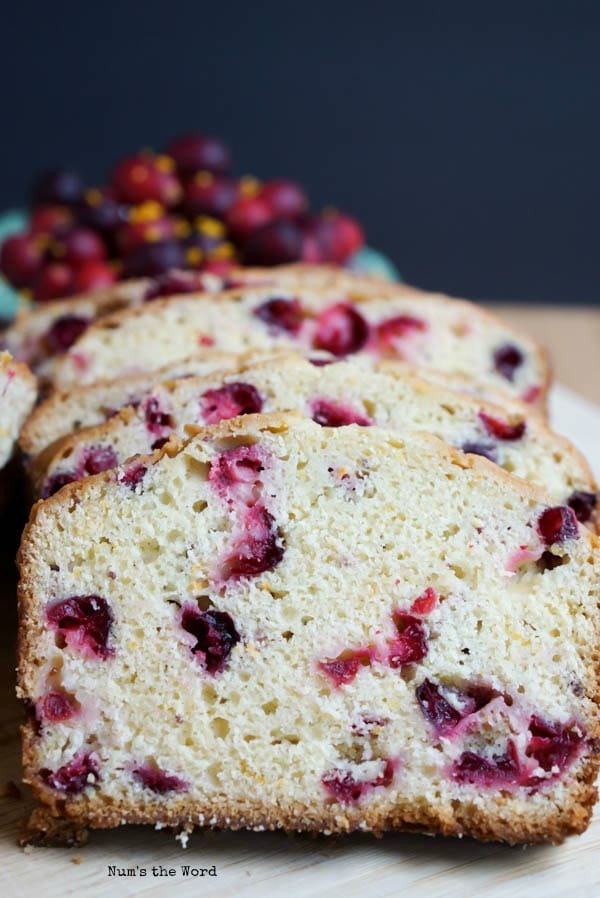 Not only would they eat them, but they would also make a poultice to draw out arrow poison with them and use the vibrant red color to dye items.
Each tribe of American Indians called the cranberries a different name.
However in 1647 a missionary named John Eliot coined the name Cranberry.
He got the idea from the German word kraanbere.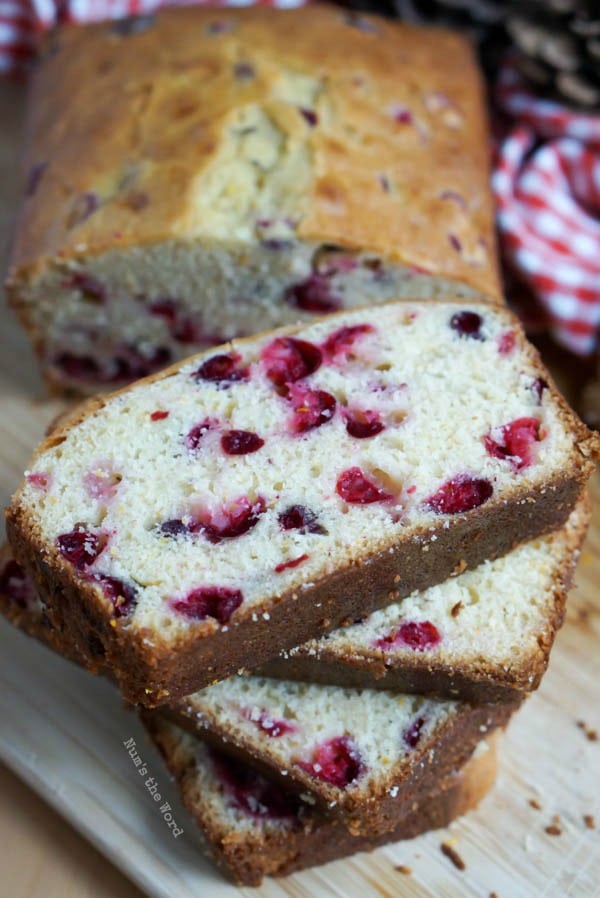 This is because the flower, leaves and vine all look like a crane.
A pretty simple name for a delicate fruit.
In a Pilgrim cookbook from 1663 (wouldn't you love to peek inside?!) is the first recorded recipe for cranberry sauce.
Cranberries have been a loved item from the beginning, starting with the Indians and are still one of the most popular items on the Thanksgiving and Christmas table.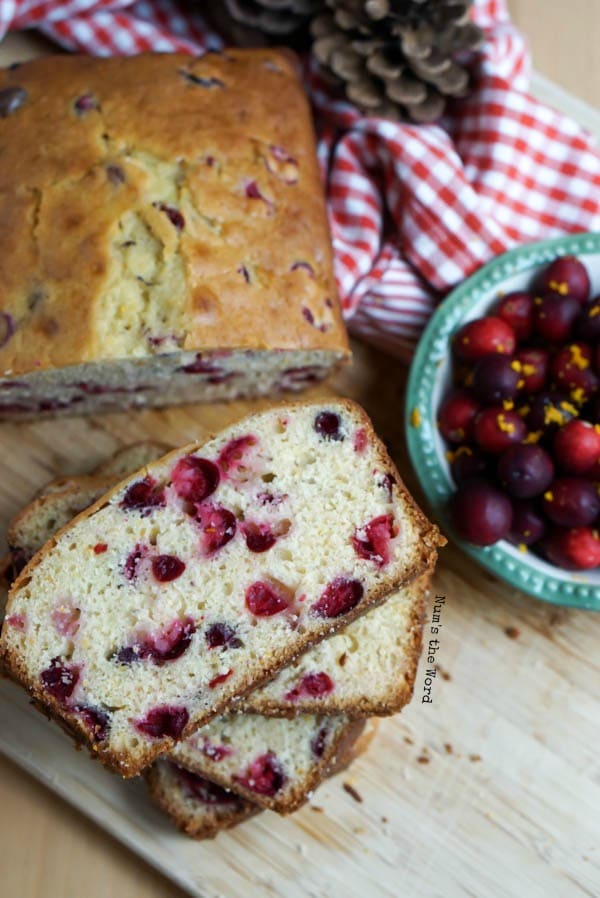 Ever since that first recipe for cranberry sauce in 1663, there have been a plethora of recipes and I don't see any end in sight.
This Orange Cranberry Bread may not be the original recipe from an old cookbook, but it is a love one.
Sweet, tangy and packed with flavor this Orange Cranberry Bread makes for a great breakfast, snack or gift!
If you love the flavors of oranges and cranberries, whip up this Orange Cranberry Bread!
Yield: 1 loaf
Orange Cranberry Bread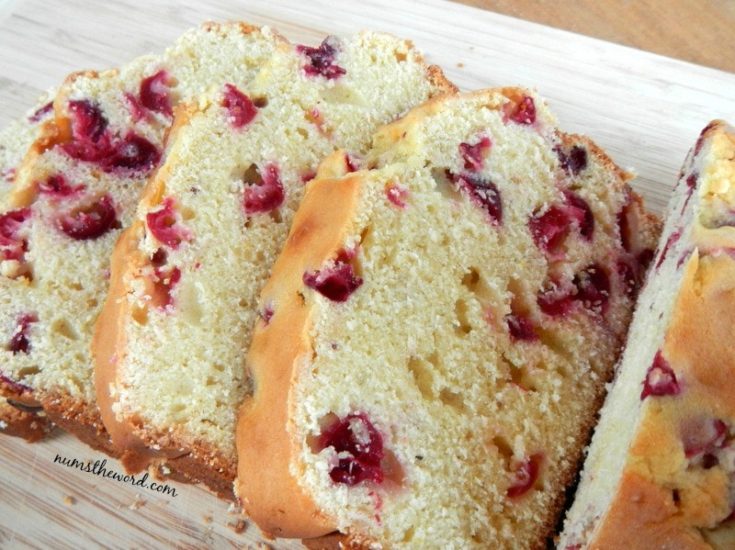 This Orange Cranberry Bread is packed with flavors and oh so good. Perfect for breakfast, snack or even dessert! A simple to make bread that also makes a great holiday food gift!
Cook Time
1 hour
10 minutes
Total Time
1 hour
25 minutes
Ingredients
Instructions
Preheat oven to 350*F
Line the bottom of a 9" bread pan with parchment paper or non-stick foil. Spray entire pan with cooking spray and set aside.
In a mixing bowl combine flour, sugar, baking powder, salt & baking soda.
Add butter and mix until mixture is crumbly.
With mixer on, slowly add orange juice, a little at a time until smooth and creamy.
Add zest and egg and blend well.
Fold in cranberries and walnuts (optional).
Pour mixture into prepared loaf pan and bake for 1 hour - 1 hour 10 minutes or until toothpick inserted into center comes out clean.
Notes
Nutritional Information is estimated, not exact.
Recommended Products
As an Amazon Associate and member of other affiliate programs, I earn from qualifying purchases.
Nutrition Information:
Yield:
10
Amount Per Serving:
Calories:

238
Total Fat:

5.4g
Saturated Fat:

3.1g
Cholesterol:

29mg
Sodium:

278mg
Carbohydrates:

44.2g
Fiber:

1.6g
Sugar:

23g
Protein:

3.4g
Originally Posted: August 16, 2016
Photos & Text Updated: November 3, 2018
Bread Recipes You'll Love...