These Lemon Lover's Cupcakes are naturally flavored with Lemon Curd giving them an amazing fresh flavor! Light Lemon Cupcakes filled with Lemon Whipped Cream and topped with a Lemon Buttercream Frosting is a lemon lovers dream come true! Perfect for Birthday, Wedding and Parties!
This post contains affiliate links.  If you click on an affiliate link and make a purchase, I will make a small percentage on your purchase. This helps keep this website running! Thank you!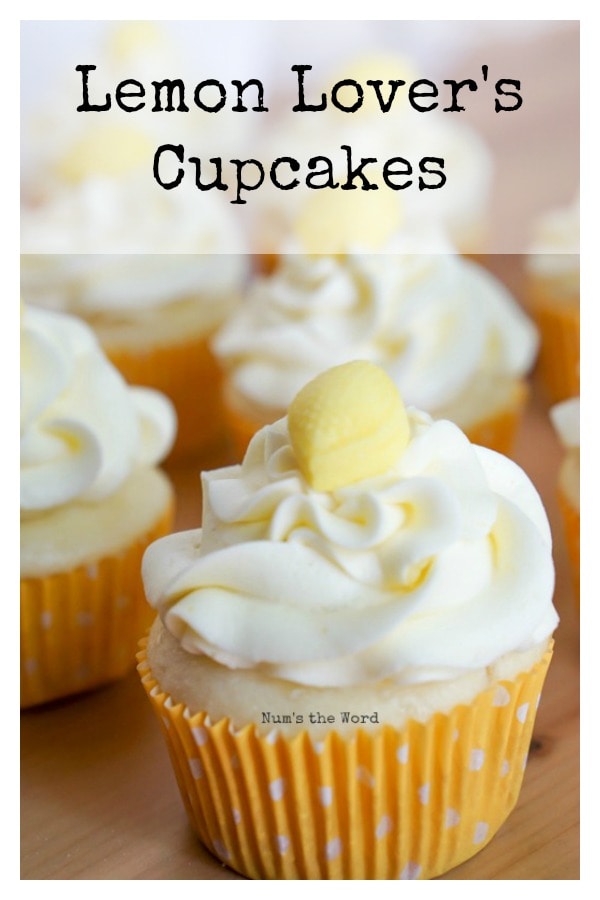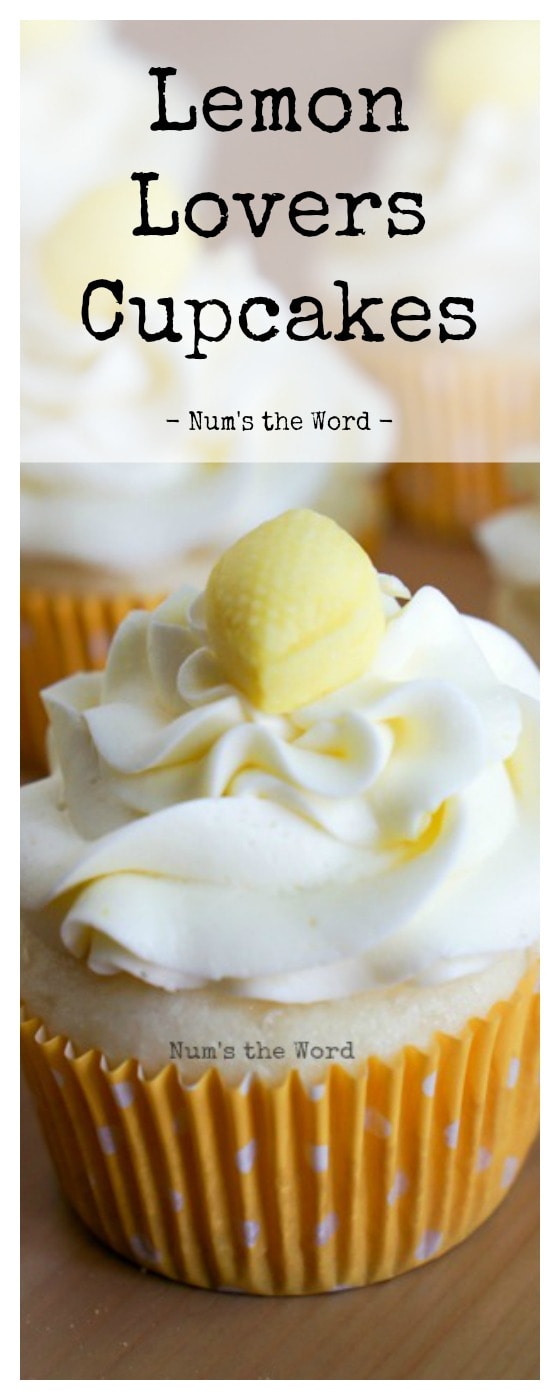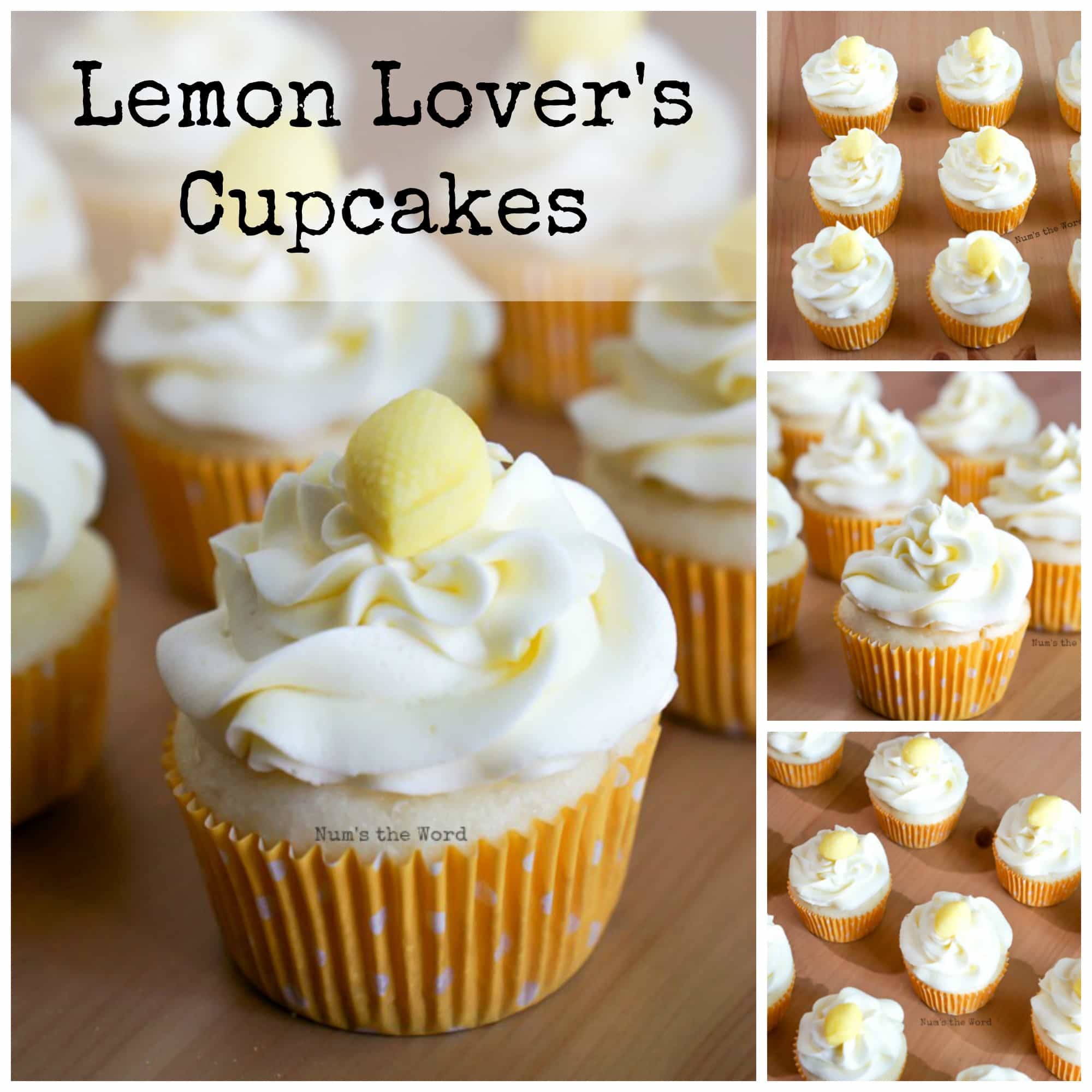 I am so excited to share with you one of my all time favorite cupcakes!
These Lemon Lover's Cupcakes are the ideal treat for the lemon lover in your life!
A light lemon cupcake filled with lemon whipped cream, topped with Lemon Buttercream Frosting and garnished with a lemon drop.
The best part about these cupcakes is that they are NATURALLY flavored with lemon curd!
There is absolutely ZERO lemon extract in these cupcakes so you don't get that strong tangy flavor.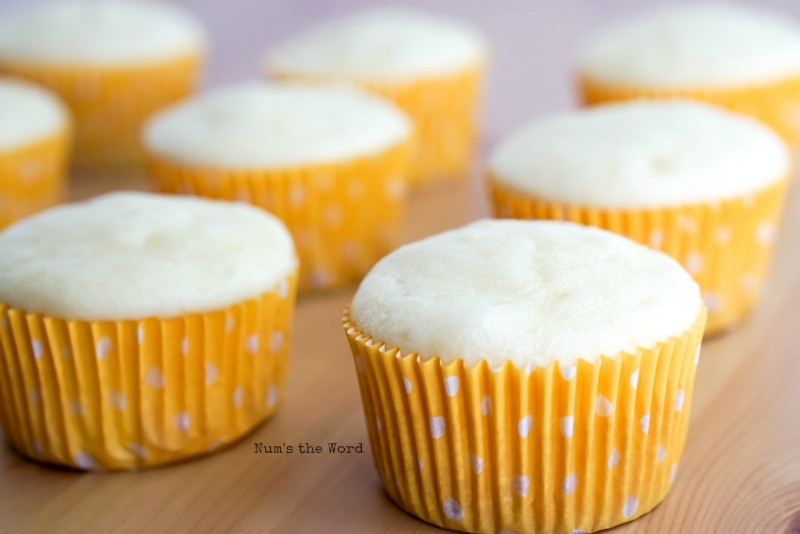 Instead you get a light, perfectly lemon treat.
I've had these photos and recipe ready to post for over a year now.
GASP!
And yet somehow I kept delaying when to share them with you.
In preparation for this recipe, I've already shared my Lemon Whipped Cream Filling with you as well as my Lemon Buttercream Frosting.
But now you can add those two tasty treats to these cupcakes to create the ULTIMATE cupcake experience.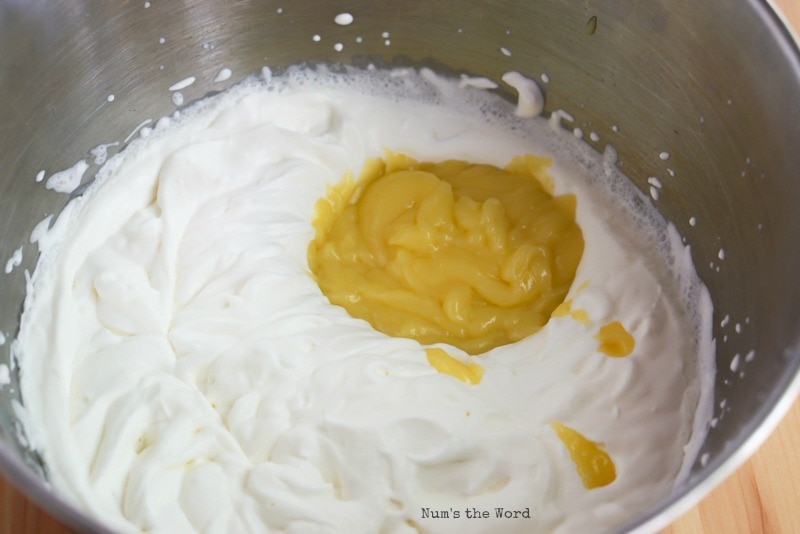 One of our favorite teachers at my daughters Elementary School is retiring.
We are SO SAD about this and yet excited for her and the time she'll have to spend with her family!
Because we adore her so much, we offered to donate cupcakes to her Retirement party at school!
After much debate on which cupcakes we should make, the decision was to have these Lemon Lover's Cupcakes and our Cookies & Cream Cupcakes.
Both are EXCELLENT choices and adored by EVERYONE who tries them.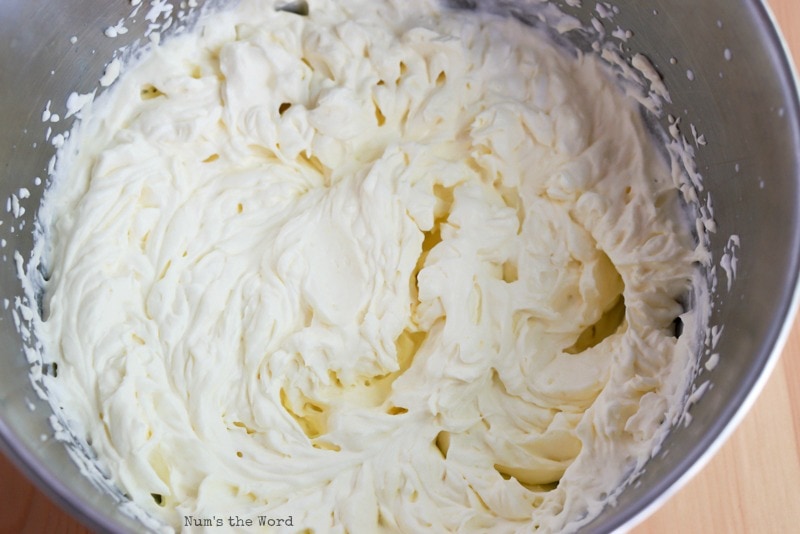 So in preparation for mass cupcake making, I made a TRIPLE batch of my favorite lemon curd recipe.
This should provide enough for all the cupcake and plenty of leftovers to use in a few other tasty recipes!
I am VERY excited because we are HUGE lemon curd fans in this house!
And as you saw before, everything in these cupcakes is flavored by Lemon Curd.
If you need a few other ideas on how to use lemon curd, I've got a fabulous list below for you!
Aside from being able to help out some of our favorite teachers, making cupcakes this week will help us get back into cupcake mode!
Every summer we open a Cupcake and Lemonade Stand in our front yard.
We are open Wednesday nights for 12 weeks straight.
We get a TON of foot traffic in front of our home for a huge music festival that takes place every Wednesday night in the summer and we take FULL advantage of the traffic!
This year will be our 4th year in business and our customers grow a little each year!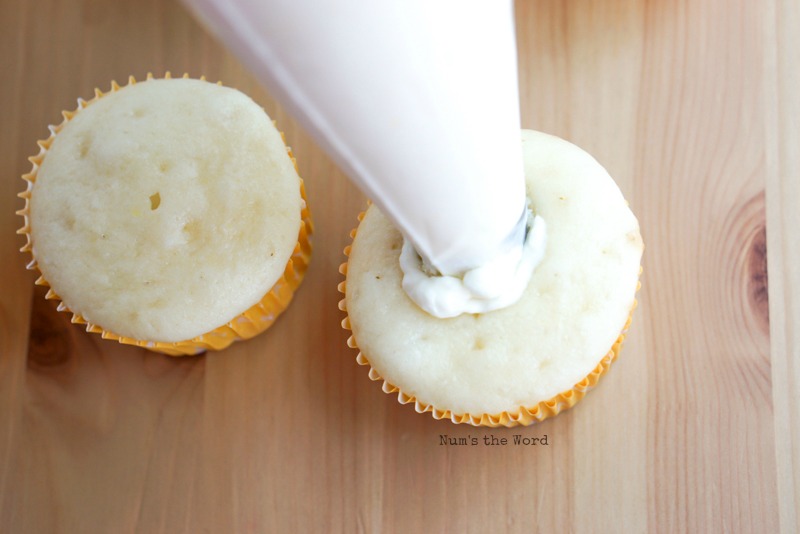 It's a fun way for my kids to learn hard work and to save for the future.
My husband and I donate ALL the supplies for the cupcake and lemonade stand so that 90% of the profits go into a college fund for my kids.
The other 10% we pay as a Tithing to our Church.
It's a fabulous way to teach them about the importance of tithing, where their tithing money goes and what it does.
Plus we are hoping that by the time our kids go off to college they've got a little nest egg of money to help with schooling expenses.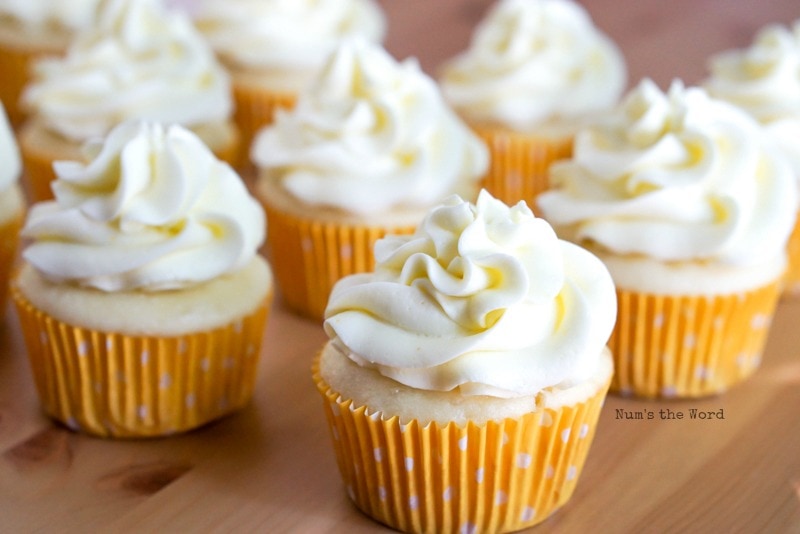 These Lemon Lover's Cupcakes are one of our most popular sellers at our lemonade stand every summer and it's not uncommon for us to sell out!
However I will warn you, that these do NOT do well sitting in the hot sun for hours on end.
And they equally don't do well sitting in a hot car either.
We learned these lessons the hard way.
Really I should have known better but I just wasn't thinking.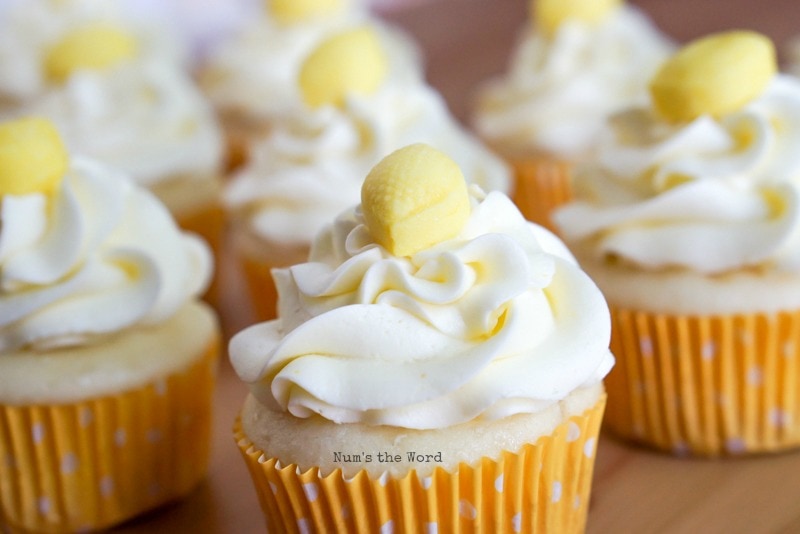 My Buttercream Frosting is made with REAL butter.
And what does butter do in a HOT car?  Melt.
Or at least soften and slump.
Oh what a tasty mess these were after driving out of state and taking these to a friend.
Despite the sloppy looking and squishy cupcakes, they were FABULOUS!
I can tell you from experience that the heat does not affect the flavor!  Num, Num!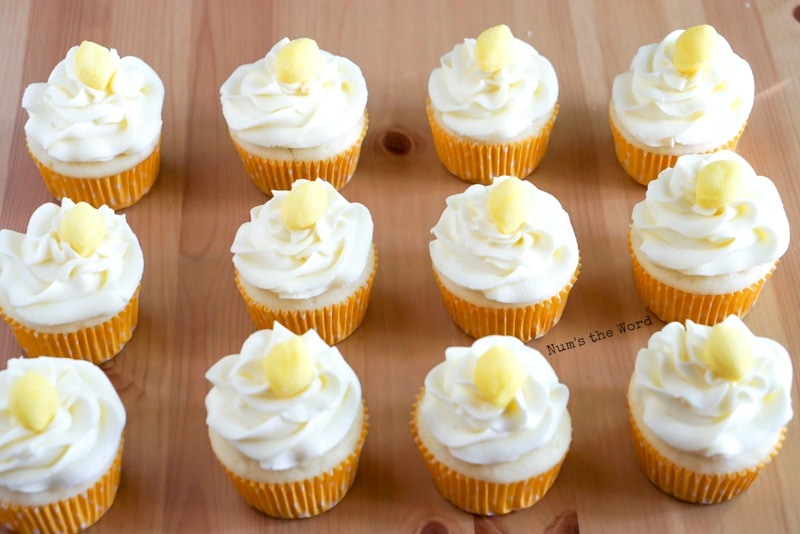 This recipe MIGHT seem complicated.
But trust me it's really not.
Once you have the lemon curd made, then it's all down hill from there!
As my daughter would say "Easy Peasy, Lemon Squeezy!"
If you love the flavor of lemons or have a lemon lover in your life, then whip up these Lemon Lover's Cupcakes.
Perfect for birthdays, bridal showers, weddings, gifts and cupcake stands!
Yield: 24 - 30 Cupcakes
Lemon Lover's Cupcakes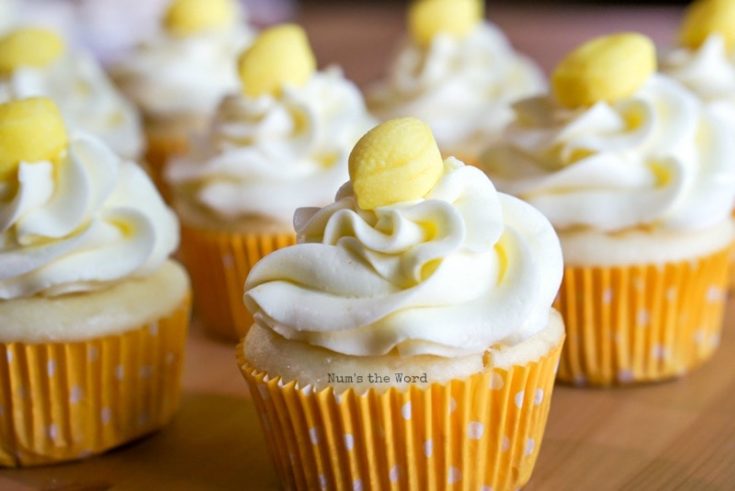 Total Time
1 hour
6 minutes
Ingredients
1 Recipe for Lemon Curd
-----------------------
Cupcakes:
-----------------------
1 (16 - 18 ounce) box of white cake mix
1 cup all-purpose flour
1 cup white sugar
3/4 teaspoon salt
1 1/3 cup water
2 Tablespoons vegetable oil
1 cup prepared lemon curd
2 large eggs
-----------------------
1 Recipe for Lemon Whipped Cream
-----------------------
1 Recipe for Lemon Buttercream Frosting
-----------------------
Lemon Drop Candy
Instructions
Prepare Lemon Curd ahead of time and allow to cool to room temperature or chilled.
Preheat oven to 325*F
Line cupcake pan with liners and set aside.
Using a stand mixer or hand mixer, combine cake mix, flour, sugar and salt. Mix to incorporate.
Add water, oil, and eggs. Mix well until mixture is smooth.
Add 1 cup of lemon curd. This is what will give your cupcakes a light lemon flavor.
Using a large 3 Tablespoon cookie scoop, fill each liner 3/4 full with cake batter.
Bake for 16 minutes or until toothpick inserted into center comes out clean.
While cupcakes are cooling, make lemon whipped cream and fill a piping bag. If you don't have a piping bag you can use a large ziploc bag.
Then make Lemon Buttercream Frosting and set aside.
Piping Tip Instructions: With piping tip, stab it in the top middle of the cupcake and gently squeeze your piping bag. fill center until the cupcake bulges a bit. Remove tip and repeat for all other cupcakes.
Ziploc Instructions: Hollow out the center of each cupcake down to half the cupcake (not to the cupcake wrapper), saving the top nub of the hollowed out piece. Fill cupcake with lemon whipped cream then replace top nub.
Pipe Frosting onto cooled and filled cupcakes.
Top entire cupcake with a lemon drop candy.
Immediately devour one or two cupcakes!
Other Recipes that Use Lemon Curd