This shop has been compensated by Collective Bias, Inc. and its advertiser. All opinions are mine alone. #KempsLocallyCrafted #CollectiveBias
These Cupcake Ice Cream Cones are REALLY easy to create and oh so fun! Filled with your favorite flavor of cupcake and topped with ice cream, they'll be a winner at any event!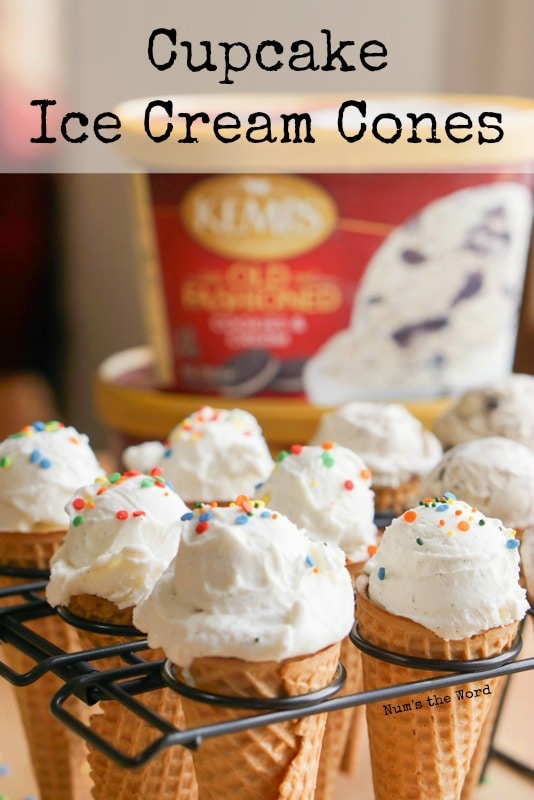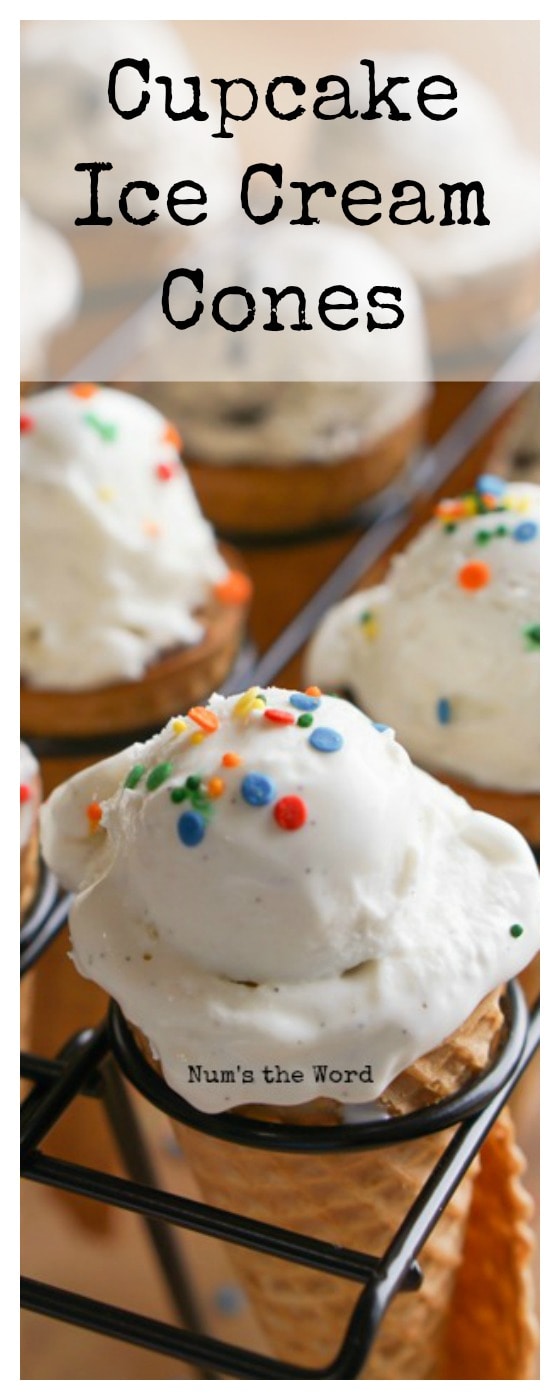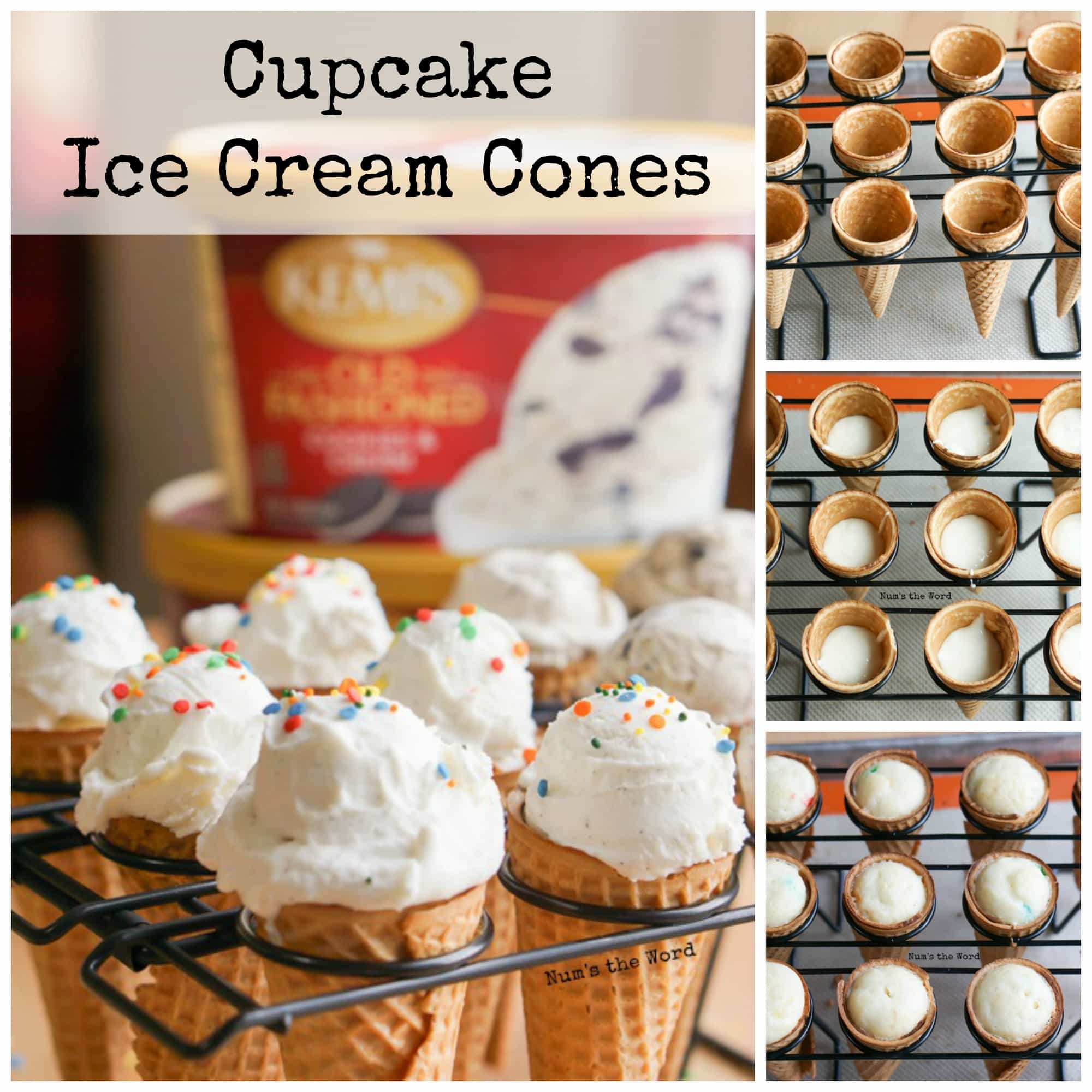 Last Summer for my daughters 6th birthday, she created this elaborate cupcake idea and insisted I make it. She called them Cupcake Ice Cream Cones and wanted a cupcake baked inside an ice cream cone and then topped with a scoop of her favorite Kemps ice cream.
My daughter even picked out 3 different flavors for her party so her guests could all get what they wanted. However, what she really wanted was rainbow ice cream. Today, most people would call it Unicorn Ice Cream. Unfortunately that flavor didn't exist so we settled with our favorites of Vanilla, Cookies & Cream and Chocolate.
Though I couldn't give her the exact flavor of ice cream she wanted, I could make her cupcake wish come true! I just had to figure out just how to make it happen.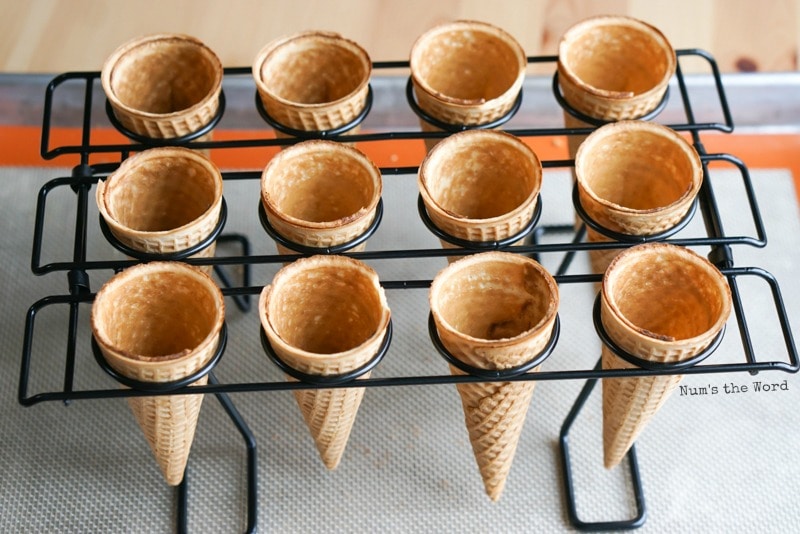 The Cupcake Ice Cream Cones turned out amazing and the best part was that the cupcake and ice cream cone were all combined into one, leaving me with fewer dishes to clean up after the party!
Now imagine my excitement when the opportunity to work with my favorite brand of Ice cream, Kemps, came along, I jumped at it with this creative idea from my daughter!
The best part is that Kemps can be found at all our favorite stores. So no matter where we happen to be that day, we know we can always pick up a half gallon of Kemps Ice Cream. However, I will tell you that we prefer to get ours at Coborn's. They always have the best selection of flavors there and always have it in stock!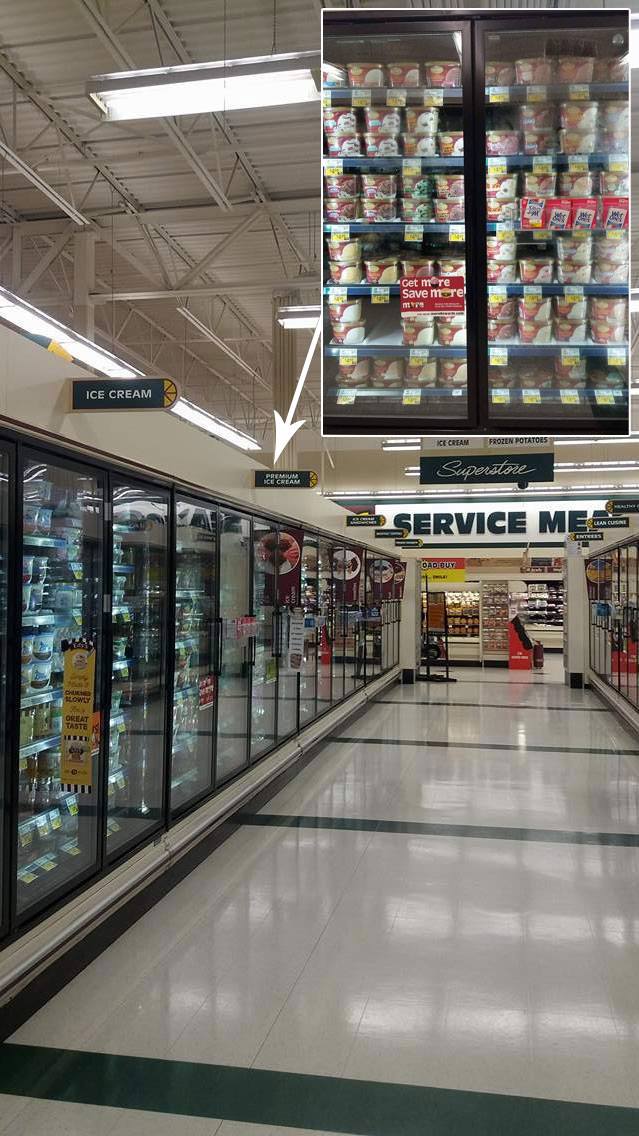 My daughter and I loved the chance we had to recreate her birthday Cupcake Ice Cream Cones, but it wasn't creating the Cupcake Ice Cream Cones or even eating them that really got us excited. It was sitting down and imagining up our dream ice cream flavor to go on top.
I am SUPER excited to tell you that Kemps is asking YOU to help them create their next flavor of ice cream! You can pick anything you want and ONE random, lucky person will win ice cream for a year!
Now if that isn't exciting enough, not only do you get to dream up your perfect ice cream flavor (like my daughter dreamed up Rainbow), you may get to see your flavor in stores later this year?!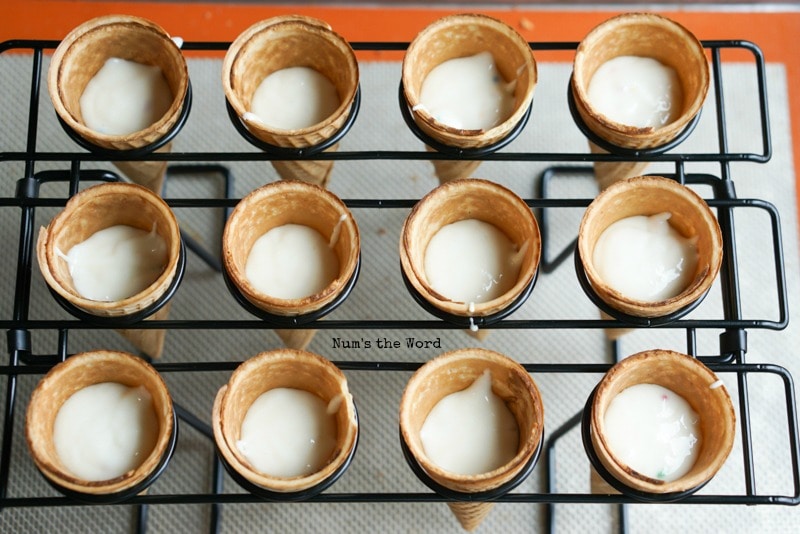 Sadly her version of rainbow can't really exist in an ice cream. Imagine grape, cherry, lime, lemon and blue raspberry ice cream all mixed together in a swirl pattern in your freezer. Visually it would be amazing, but flavor wise I think might be a bit much for any over the age of 10.
On the upside, I did introduce her to Kemps Sorbet, which is pretty close to rainbow and she's declared it a winner.
Now stop for a moment and think about what flavor combinations you'd choose if you could design any ice cream flavor.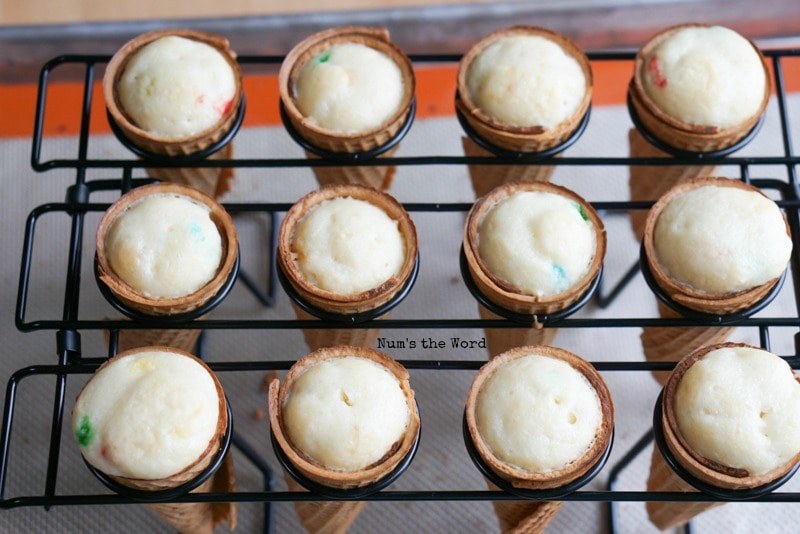 For me, I'm not sure I could leave my favorite Cookies and Cream behind (which I'm literally eating while typing this) or the amazing Old Fashioned Butter Pecan. So coming up with something new is really hard for me. Why leave something that is already perfect?!
My husband on the other hand knew EXACTLY what he'd pick. Banana Ice Cream with a Peanut Butter Swirl and Chocolate Truffles. He's a HUGE fan of the combination of bananas, peanut butter and chocolate. And now, rather than just wish and dream that he could find it in the store, he submitted his idea in the Kemps Locally Crafted Sweepstakes for a chance to see his dream become a reality!
Now imagine for a moment you could create your own flavor. Well, actually, stop imagining and do it! Any ice cream enthusiast would jump at the opportunity to create their dream flavor and then taste it in real life!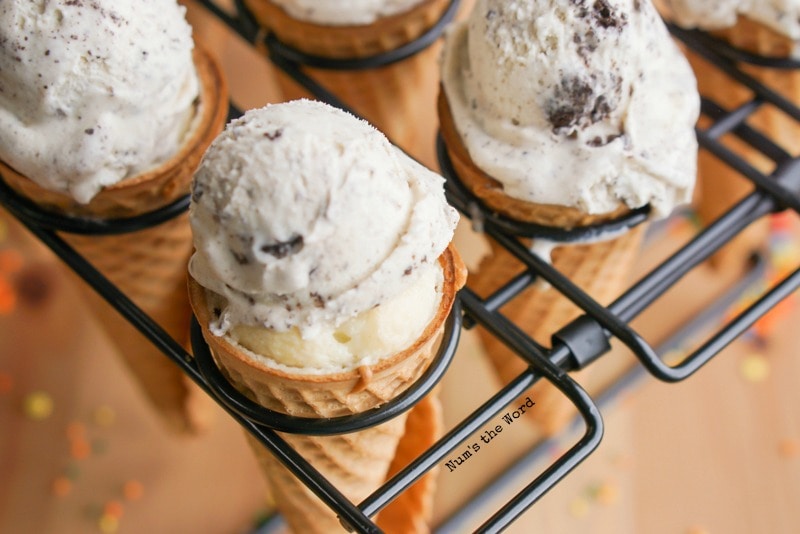 Life doesn't get much more exciting than saying that you created an ice cream flavor. That definitely puts you in the Rock Star category in our house!
Now you only have the month of May (2017) to submit your ideas, so don't delay! You can find all the base flavors, swirls and mix ins HERE.
And you can enter the sweepstakes here: #KempsLocallyCrafted #Sweepstakes (5/1 to 5/31)
Please remember:
This Kemps Locally Crafted Sweepstakes is only open to residents of Minnesota and Wisconsin. Sorry everyone else, you'll just have to come visit for a taste!
Kemps will select the best flavors from this Sweepstakes and produce for purchase later this year!
One lucky winner, chosen at random will win a year supply of Ice Cream (so anyone can win!)
After you fill out the survey you'll also be given a coupon for Kemps Ice Cream so it's a win-win deal!
Aside from Kemps being awesome at letting, us, the average person, design our dream ice cream flavors, they are also a really great company! Did you know that they started in 1914 and have been supplying the Midwest with wholesome diary products every since? Pretty cool huh?
But my favorite part, is that they aren't a greedy big wig company. Instead they are owned by family farmers and with each purchase, money goes back to the family farmers to continue to care for their cattle.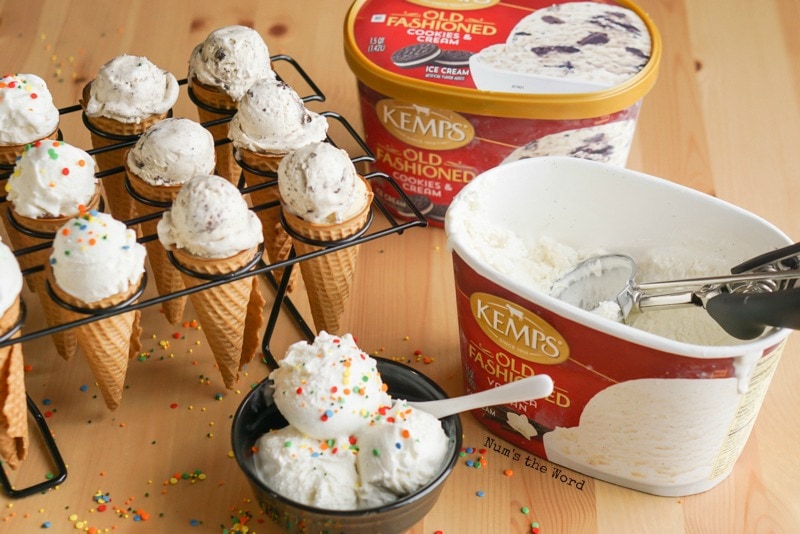 There is nothing better than knowing that Kemps uses the best products available and cares about the people, and cattle, who provide them!
If you'd love to keep in touch with Kemps and be in the know about all things awesome, follow them on Facebook and Twitter!
Now if you love cupcakes and you love ice cream cones, I highly recommend you make these Cupcake Ice Cream Cones and top them with your favorite Kemps Ice Cream flavors! Everyone will be so impressed and you'll look like a master baker!
Ingredients
1 (16 - 18 ounce) box of any flavor cake mix - I used confetti!
1 cup all-purpose flour
1 cup white sugar
3/4 teaspoon salt
1 1/3 cup water
2 Tablespoons vegetable oil
1 teaspoon vanilla extract
1 cup sour cream
2 large eggs
Waffle or Sugar Cones
Instructions
Preheat oven to 325*
Place waffle ice cream cones in a special ice cream cone holder (found online) or for Sugar Cones gently place them in a mini cupcake pan, standing.
Using a stand mixer or hand mixer, combine cake mix, flour, sugar and salt. Mix to incorporate.
Add water, oil, vanilla, sour cream and egg whites. Mix well until mixture is smooth.
Using a small cookie scoop, fill each ice cream cone 3/4 full with cake batter.
Bake for 18 minutes or until toothpick inserted into center comes out clean.
Allow to fully cool.
When ready to eat, place a scoop of your favorite ice cream flavor on top and serve immediately!
https://numstheword.com/cupcake-ice-cream-cones/