These Cookies & Cream Cupcakes taste EXACTLY like an Oreo. This is my #1 requested cupcake recipe and EVERYONE raves about them!
This post contains affiliate links.  If you click on an affiliate link and make a purchase, I will make a small percentage on your purchase, which helps keep this website running! Thank you!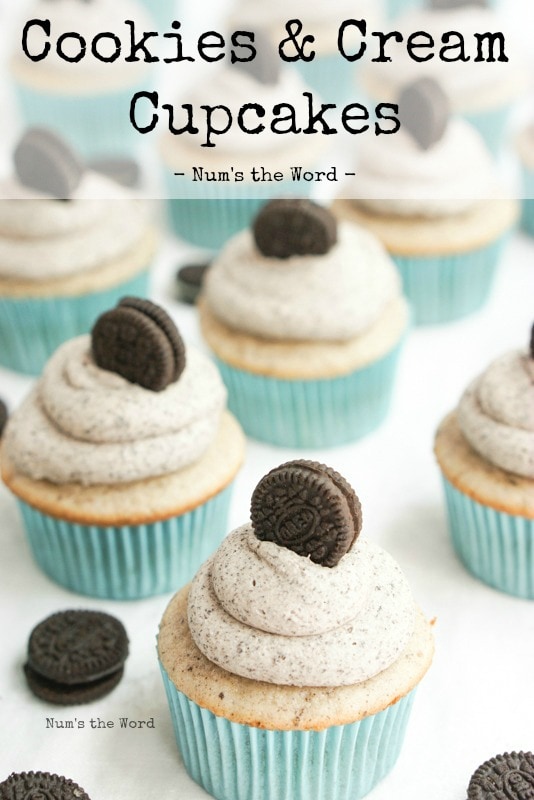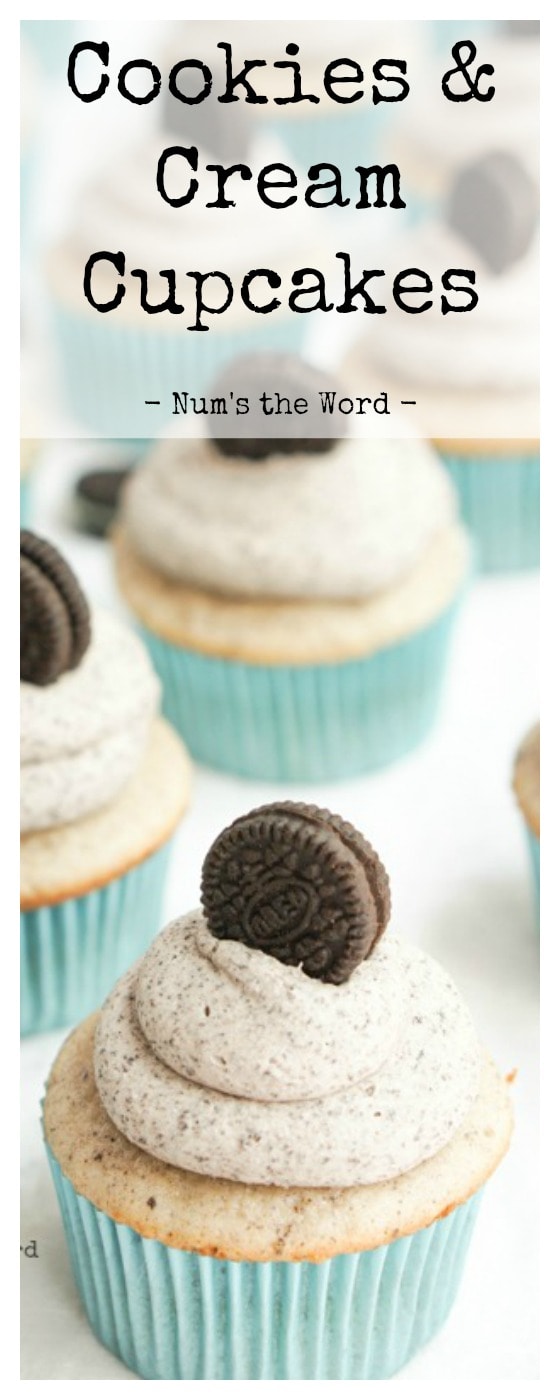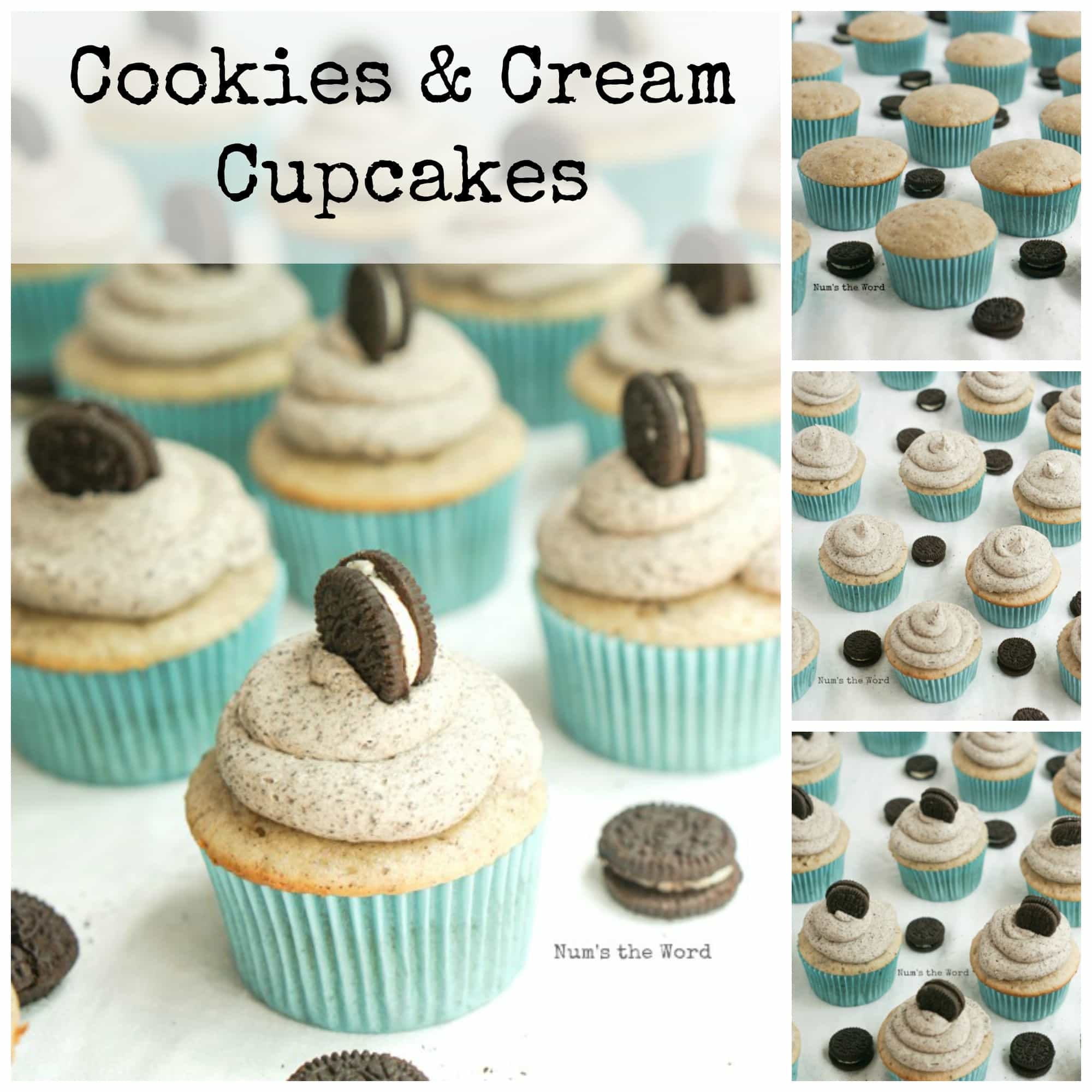 Believe it or not, this is my #1 privately requested recipe EVER.
It is not unusual for me to get an email, text or even a Facebook message from a friend who has tried my Cookies & Cream Cupcakes asking for the recipe as they want to recreate it at home.
And so, as promised – a little later than expected – here is the recipe.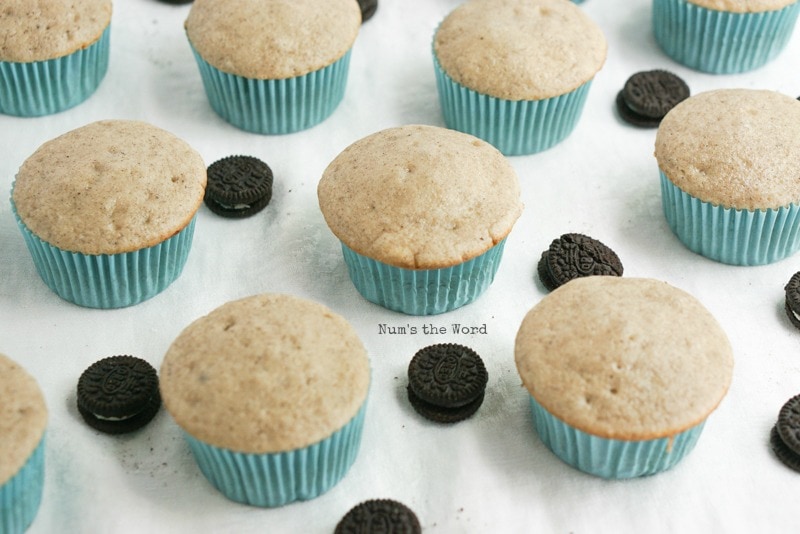 So what is the deal with these Cookie & Cream Cupcakes?  And why is everyone obsessed about them?
The real question is how do people even know about them?
Glad you asked!  My daughter runs a cupcake and lemonade stand in front of our house every Wednesday night during the summer.
We just happen to live right next to one of the largest parks in the city and every Wednesday night the city puts on a huge concert event that attracts thousands of people each week.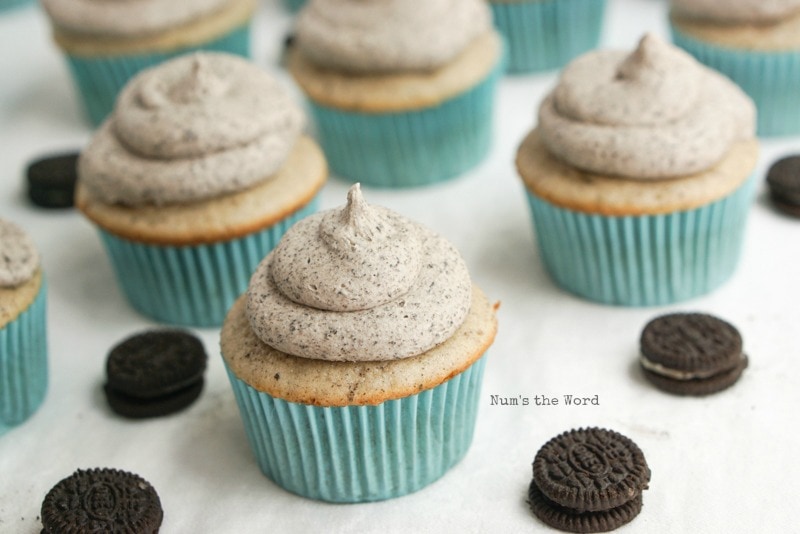 And so when she said she wanted to start a lemonade stand, we knew it would have to be on a Wednesday night when we had a lot of foot traffic walking past our home.
The deal to do this was that every penny she made would go straight into a college fund.
And so for the last 2 years, this being our 3rd, we've sold cupcakes and lemonade on our front steps and have gained a bit of a following.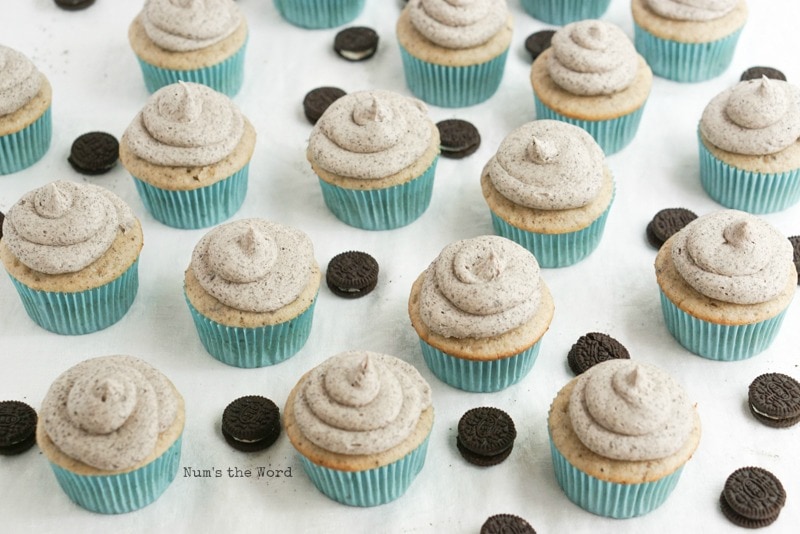 Our secret is the cupcake.  Each week we make a different flavor and each week you have to show up to find out what flavor it will be.
The event lasts the entire summer and we generally make around 12 different flavors of cupcakes each  year – NEVER repeating a flavor after it's been featured during the summer.
So if you want a certain cupcake, you MUST show up each week!
Without fail, our Cookies & Cream cupcakes are always our #1 sellers.  We have people who will order a dozen of them, because they know it's their one chance during the season to get them.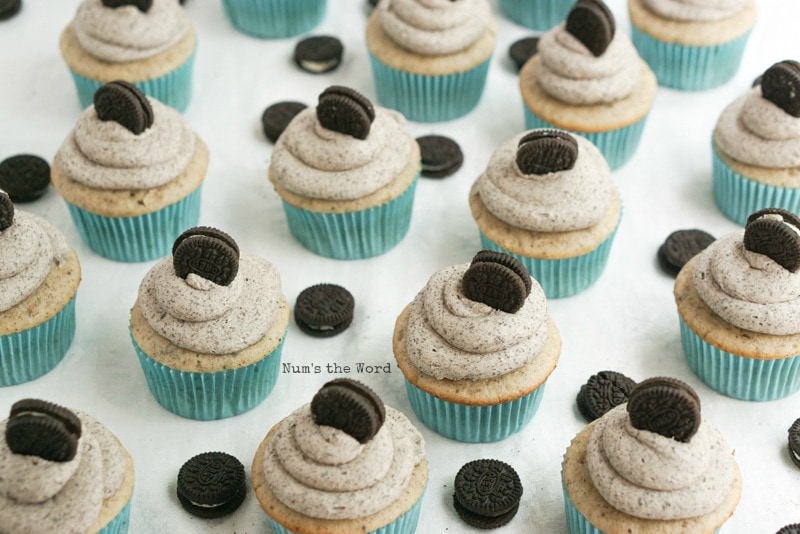 And because we have a following, we also have done cupcakes for bridal showers, birthdays and weddings too.  And Cookies & Cream is always our #1 requested flavor.
Why is that you may ask… It's because they taste pretty much like an Oreo.
And everyone loves Oreos.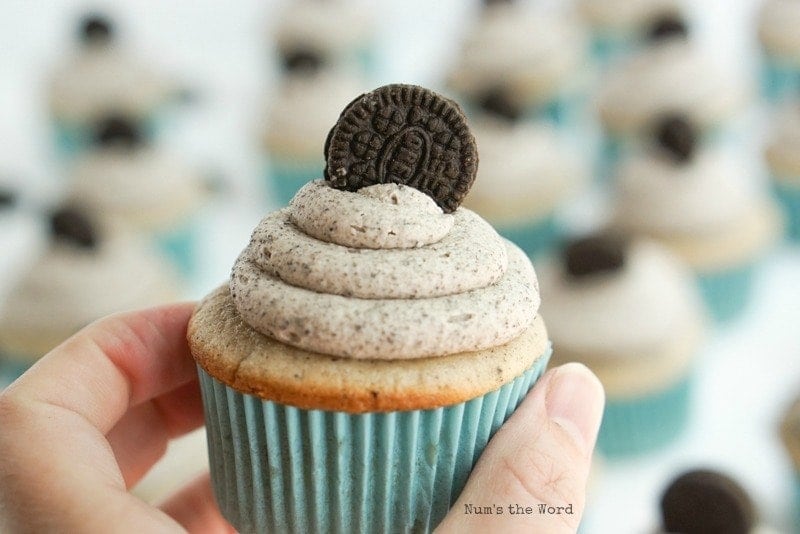 I should mention…the Oreo Buttercream Frosting is a MUST with these cupcakes.  Do not skimp on it. It is the cherry on top in terms of flavor and really pulls the entire cupcake together!
If you love Oreos and cupcakes, then give this a try for your next birthday or event!  Hundreds of people have tried them and they all rave about them!
Ingredients
1 (16 - 18 ounce) box of white cake mix
1 cup all-purpose flour
1 cup white sugar
3/4 teaspoon salt
1 1/3 cup water
2 Tablespoons vegetable oil
1 teaspoon vanilla extract
1 cup (8 ounces) sour cream
2 eggs
8 - 10 Oreo cookies, crushed
Double recipe of Oreo Buttercream Frosting
Instructions
Preheat oven to 325*F
In a mixer, combine white cake mix, flour, sugar and salt.
Add water and scrape down the sides of bowl.
Add vegetable oil, vanilla, and sour cream. Mix well and scrape sides of bowl.
Add eggs one at a time.
Add crushed cookies and blend well.
Scoop batter into cupcake liners and bake for 16 minutes or until toothpick stabbed in the middle of a cupcake comes out clean.
Allow to cool in pans for 5 minutes then move to a wire rack to fully cool.
Top with Oreo Buttercream Frosting and mini Oreos!
https://numstheword.com/cookies-cream-cupcakes/