This is the Best Ever Banana Bread my family has ever had. It's taken us 14 years of recipe experimenting but we finally figured out what the missing secret ingredient was to the perfect banana bread!
This post contains affiliate links.  If you click on an affiliate link and make a purchase, I will make a small percentage on your purchase, which helps keep this website running! Thank you!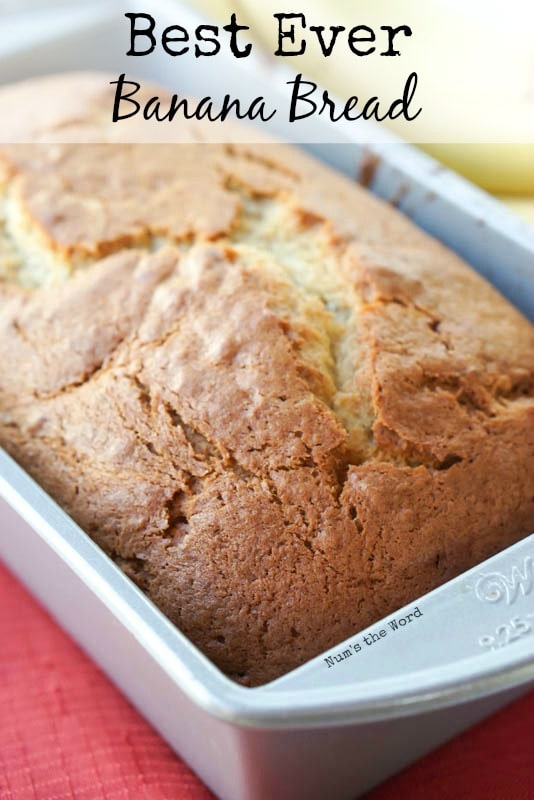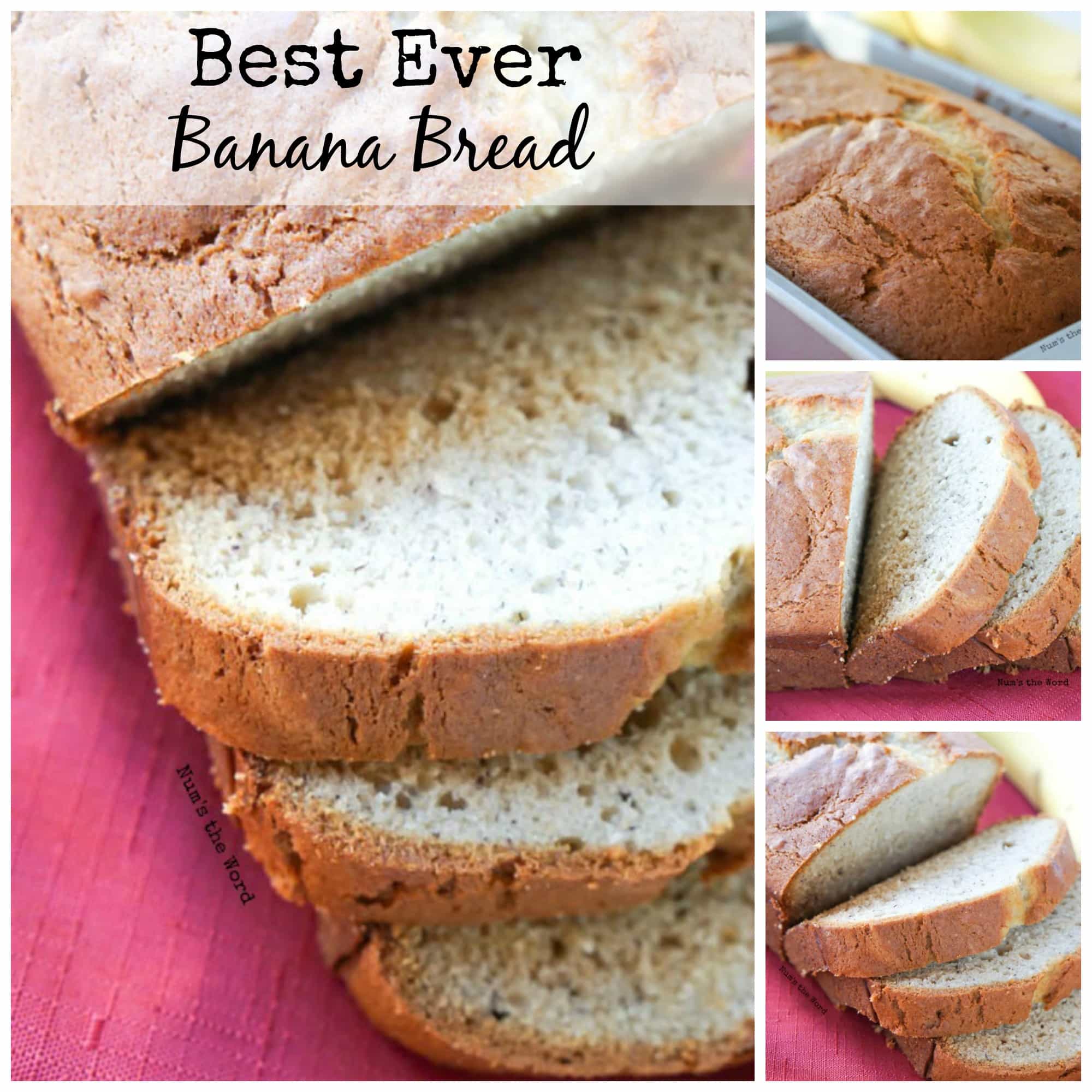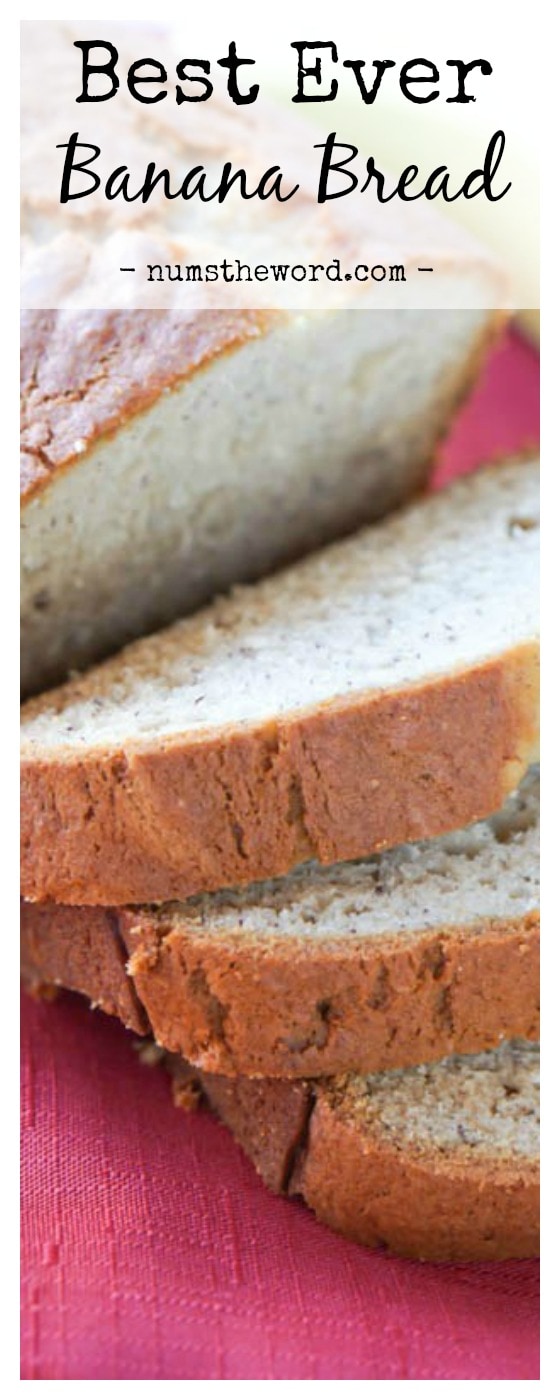 As I sit here typing this, I have two loaves of this exact banana bread in the oven.
Posting this recipe has been on my to do list FOREVER.
Sadly though, I've cut back this year on how many recipes I have been posting due to being ill due to pregnancy.
And in cutting back, this just fell by the wayside.  UNTIL TODAY!
I have ripe bananas sitting on my counter and told my husband today that I was going to make Banana Bread.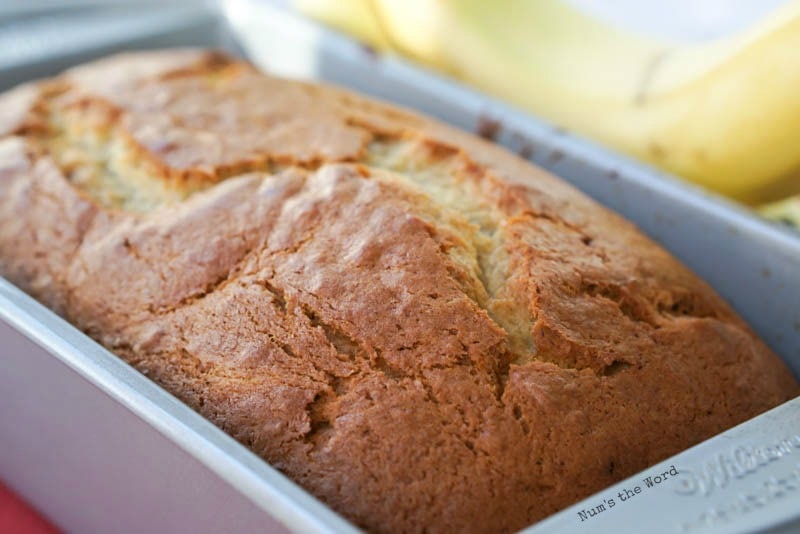 His response, was a bit humerus because of my "job" as a food blogger.
He asked, do you mean normal banana bread or some funky recipe you're trying out on us?
I giggled a little and told him that I was going to be making "normal" banana bread.
Heck, today I didn't even add nuts or chocolate chips.  Just classic Best Ever Banana Bread.
On the upside, he fully agrees with me that this is the best banana bread.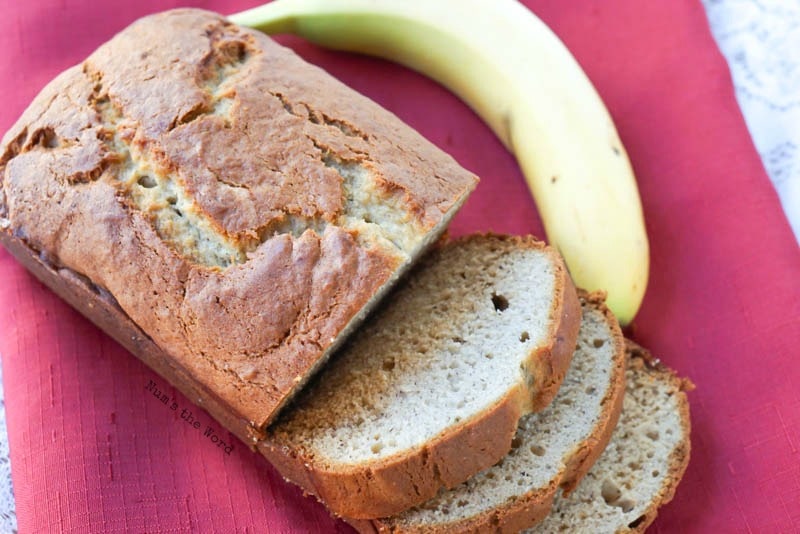 We've been married for 14 years now, and in those 14 years, I've tried HUNDREDS of different banana bread recipes.
I've scoured cook books and the internet for the Best Ever Banana Bread and always come up short.
Until now.  And really I think, though I'm not 100% sure, but I think that the trick or secret ingredient to giving this banana bread the right texture as well as flavor was the flour.
Instead of traditional all-purpose flour, I used bread flour.
My entire family agrees that THIS recipe, though simple, is our favorite.  It's the right color, flavor and texture.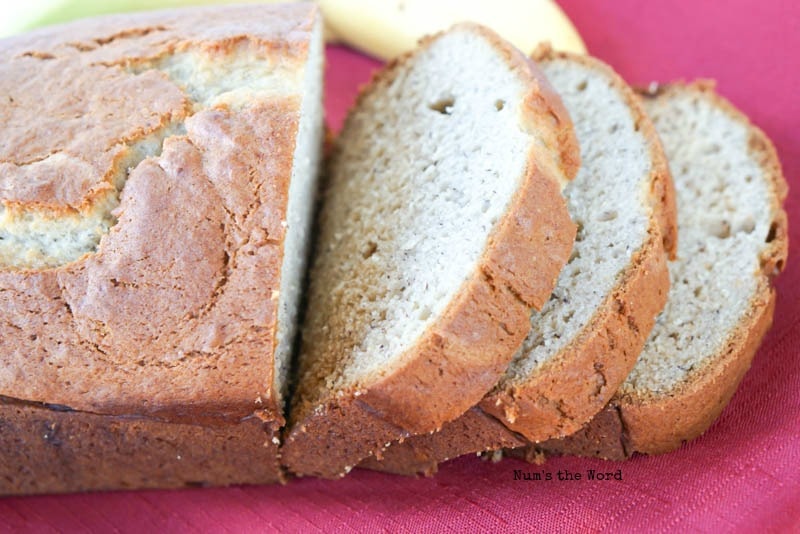 And so as I sit here, patiently waiting for the bread to cook, my mouth salivates for that first slice of warm bread slathered with melted butter.
I suspect my 3 year old will want his slathered in Nutella and my husband may go with peanut butter.
However, I'm a simple girl.  Warm bread, melted butter, and I guarantee 3 slices will be down my throat before I even gasp for air.
If you love banana bread and haven't found one that is quite right for you, give this one a try.  It's my family's favorite recipe and according to my husband, it's completely normal.
Ingredients
1/2 cup salted butter
1 cup sugar
1/2 cup mashed bananas (2 medium ripe bananas)
2 eggs
pinch of salt
1 teaspoon baking soda
2 cups bread flour
1/4 cup nuts or chocolate chips (optional)
Instructions
Preheat oven to 325*F
Grease one 9 inch loaf pan and set aside.
Cream butter, sugar & bananas together well.
Add eggs and mix, scraping sides as needed.
Add salt and baking soda and mix again.
Add flour 1/2 cup at a time, scraping sides as needed.
Pour batter into loaf pan and bake for 30 minutes.
Add foil to top of loaf and bake additional 30 minutes or until toothpick inserted into middle comes out clean.
Slice up, slather with butter and devour!
https://numstheword.com/best-ever-banana-bread/
Other Banana Recipes You'll Love…