Oreo Buttercream Frosting is the BEST frosting you'll ever eat. It tastes JUST LIKE AN OREO and is perfect as a cake frosting or a cupcake frosting!
This post contains affiliate links.  If you click on an affiliate link and make a purchase, I will make a small percentage on your purchase. This helps keep this website running! Thank you!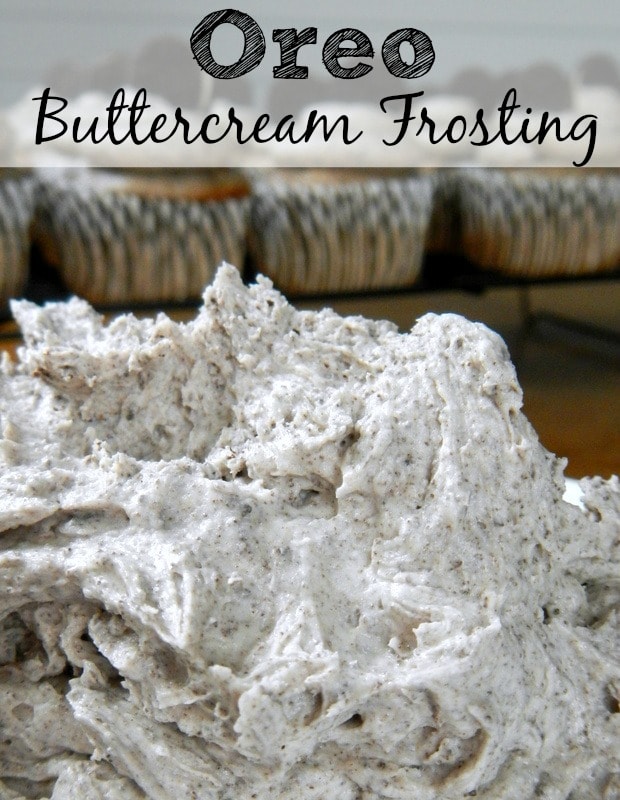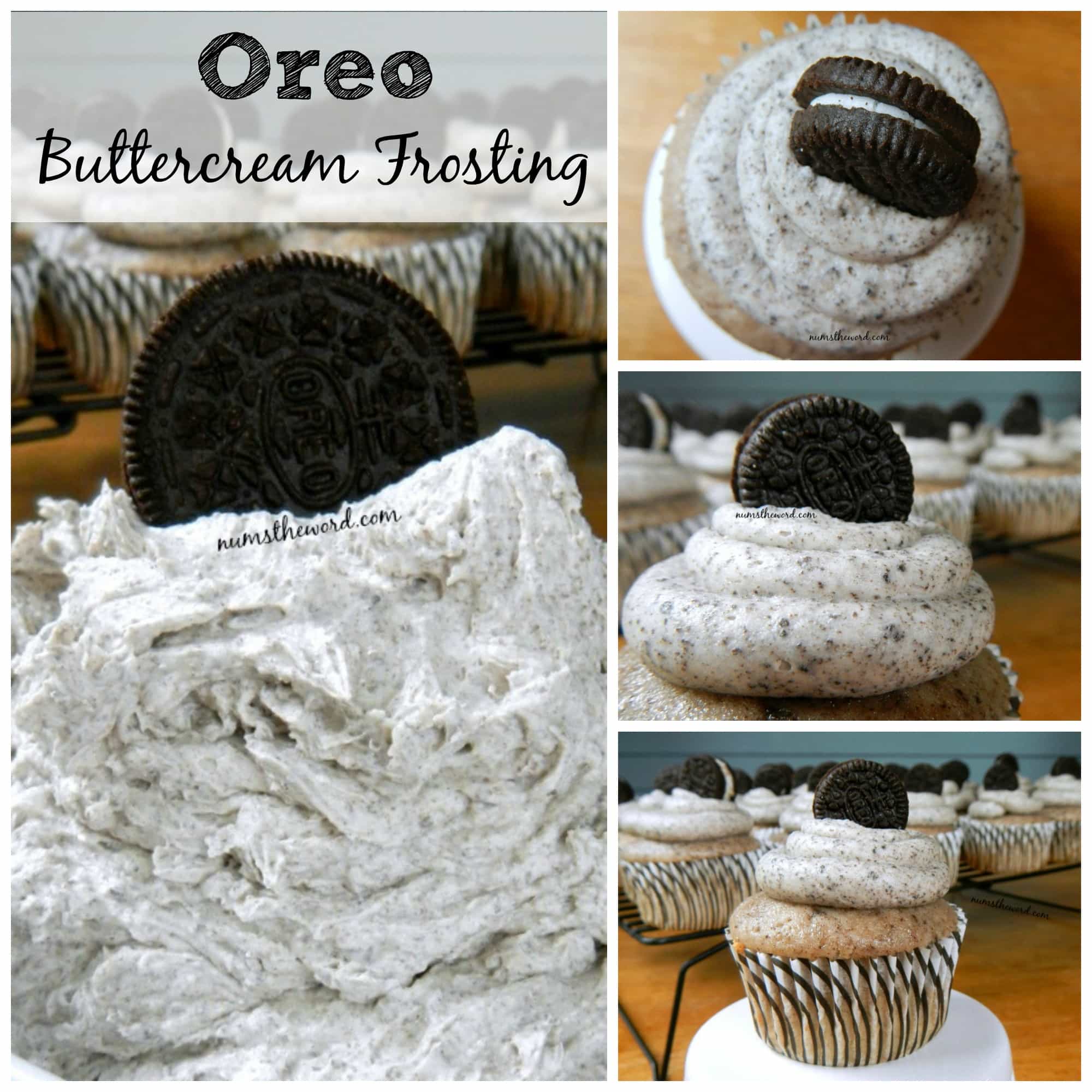 Oreo Buttercream Frosting – need I say more?
Of course I do!
Every summer, my daughter, hosts a cupcake and lemonade stand in our front yard weekly.
We happen to be positioned in a perfect location that we get a TON of foot traffic on Wednesday nights.
Due to our location, everyone in town passes our house to go to an outdoor concert.
And every week she sells homemade fresh squeezed lemonade as well as homemade gourmet cupcakes.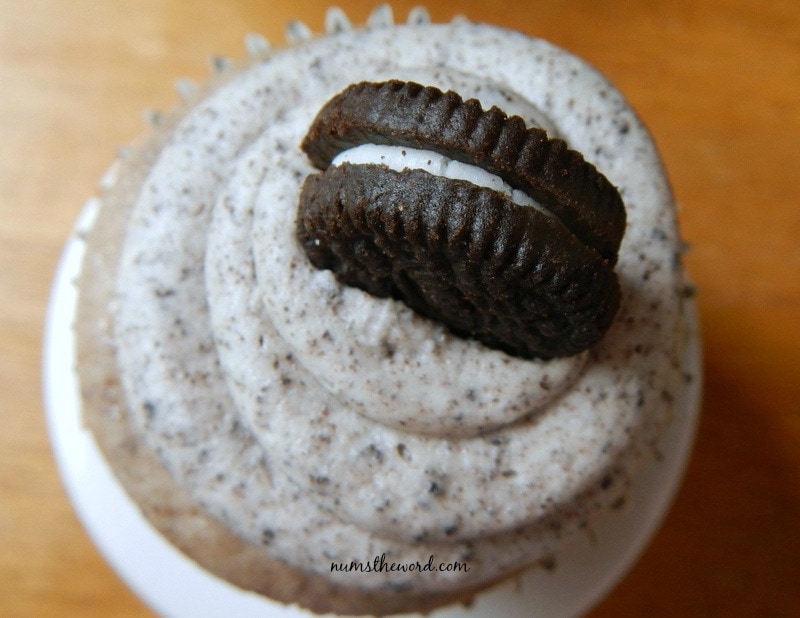 All the money raised goes into a college fund and every week the cupcake flavor is a mystery.
Last year, 2015, was our first year in business.
We gained quite a few regular customers – some for the cupcakes, and some for the lemonade.
Overall we made a lot of new friends and ate a lot of cupcakes!
To kick off the year we decided to start the 2016 cupcake and lemonade season with Cookies & Cream Cupcakes with Oreo Buttercream Frosting.
Three weeks later, we still have customers talking about the Oreo Buttercream Frosting and how absolutely amazing it was.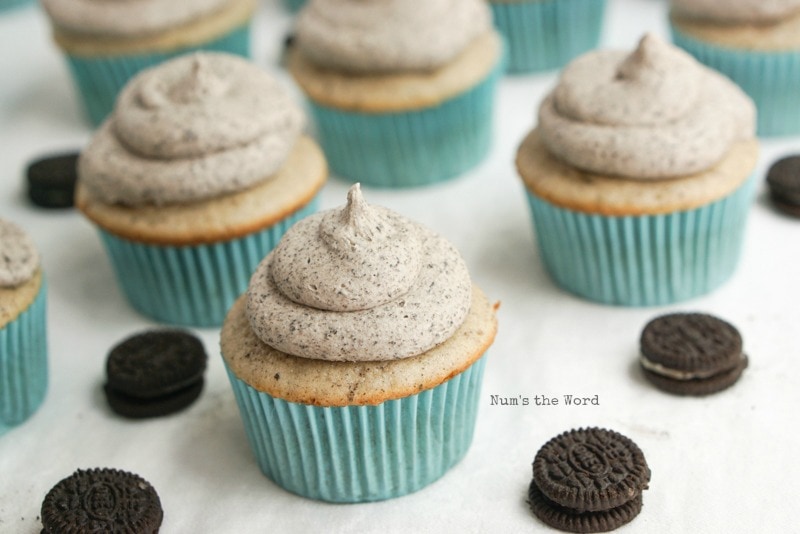 Well my dear friends, you too can make this frosting!
Not only is it amazing with Oreo Cupcakes, but on any kind of cake as a filling or frosting.
I am a HUGE fan of Buttercream Frosting.
It's my go-to frosting for cakes and cupcakes most of the time.
However, this Oreo Buttercream Frosting is now my #1 favorite because it literally tastes just like an Oreo.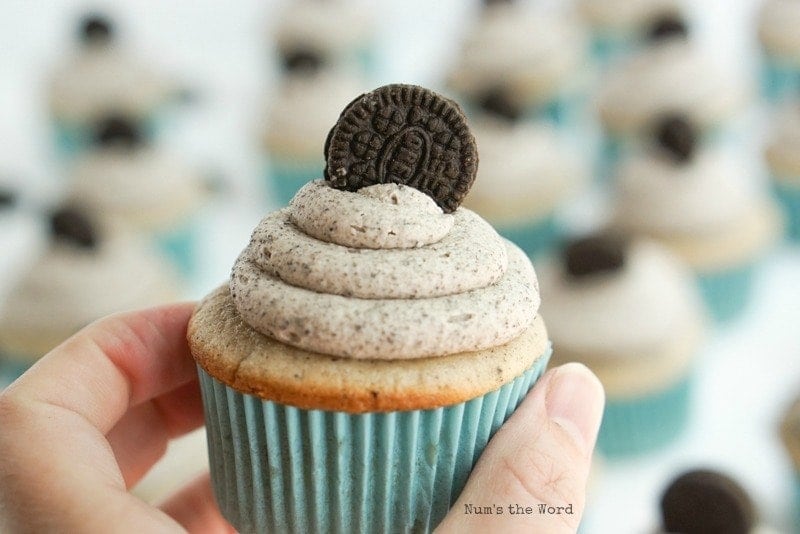 One lick and you too will be hooked too!
My only tip is that if piping the frosting, you can only use an open round tip as there are hunks of Oreo in the frosting, and those will clog up tight icing tips.
Go on, don't be shy, whip up this perfect Oreo Buttercream Frosting for your next cake or cupcakes!
Oreo Buttercream Frosting
Ingredients
1 Recipe for Cookies & Cream Cupcakes
10 Oreo Cookies
1 cup salted butter, room temperature
3 cups powdered sugar
1 teaspoon vanilla
2 Tablespoons heavy cream
Instructions
In a food processor or blender, pulverize Oreo's into a powder. Set aside.
Mix butter together with powdered sugar 1/2 cup at a time, until all blended.
Add vanilla and heavy cream and mix well.
Add crushed Oreo's and blend well.
Spread onto cake or pipe onto cupcakes.
Notes
If piping this onto cupcakes, use a LARGE open tip as hunks of the Oreo Powder will get clogged in smaller piping tips.
https://numstheword.com/oreo-buttercream-frosting/
Other Frosting Recipes You'll Love...