These 3 Ingredient Chocolate Caramel Cookies are light and fluffy bites of heaven! With only 2 steps and 3 ingredients ANYONE can make these! Perfect for college students, busy parents, and those who "can't bake." It is pretty much impossible to ruin these cookies!
This post contains affiliate links.  If you click on an affiliate link and make a purchase, I will make a small percentage on your purchase. This helps keep this website running! Thank you!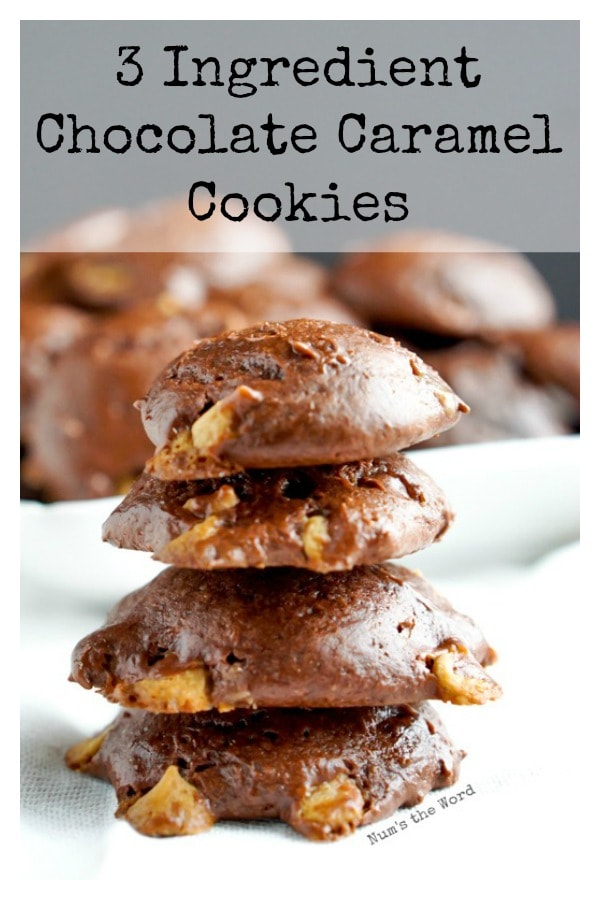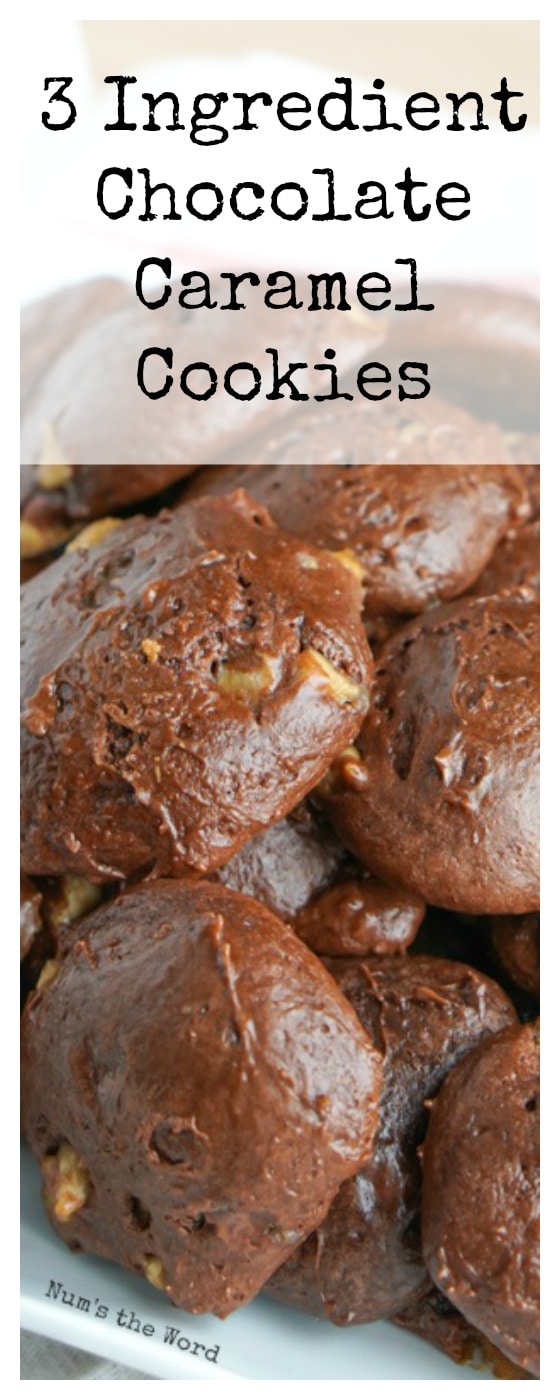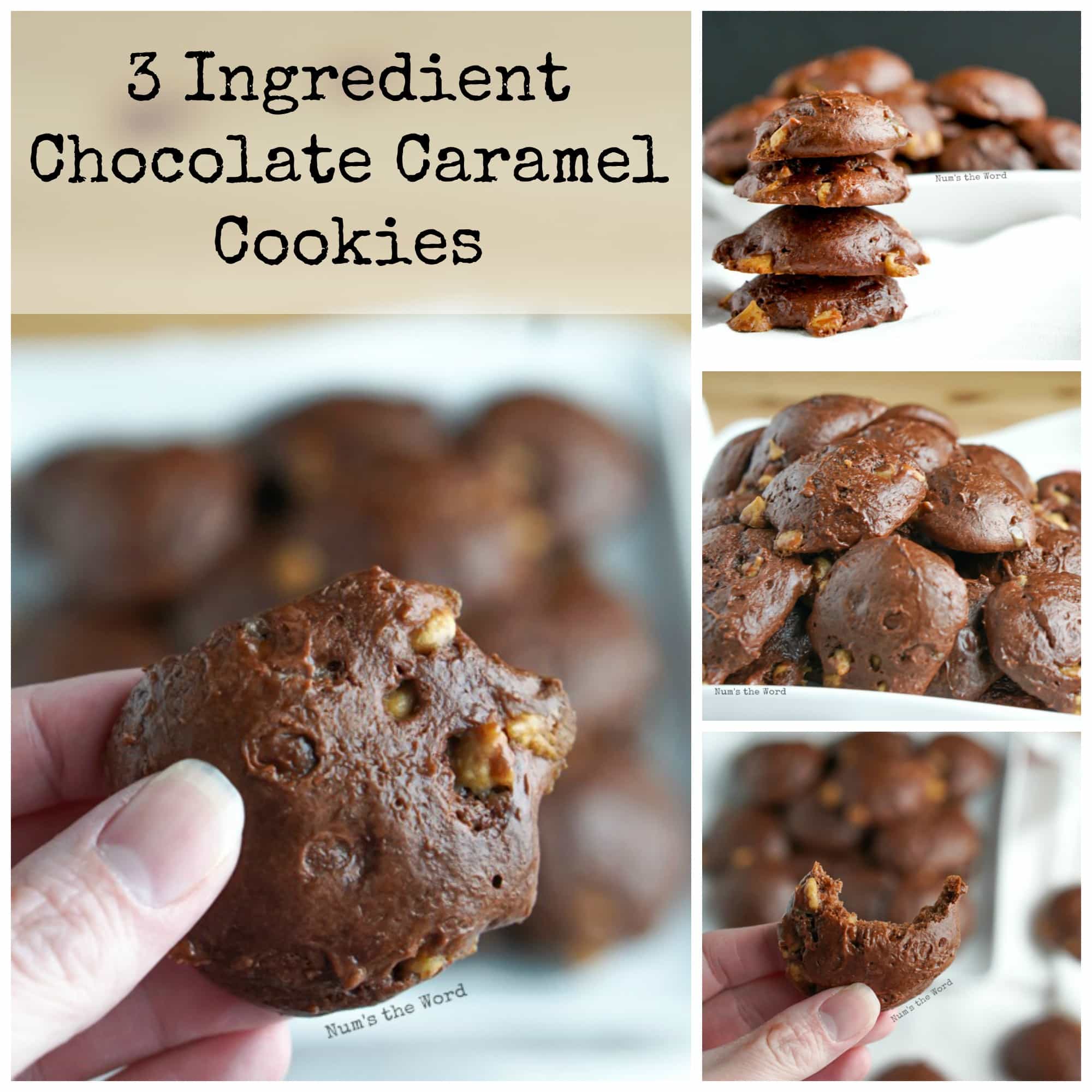 There are countless recipes that exist that claim they only have 3 ingredients, but then have a bazillion "optional" ingredients that are required.
There are also a bunch of 3 ingredient recipes that look good but lack flavor.
This one, my dear friend, is not one of them.
This recipe for 3 Ingredient Chocolate Caramel Cookies is a true to it's name.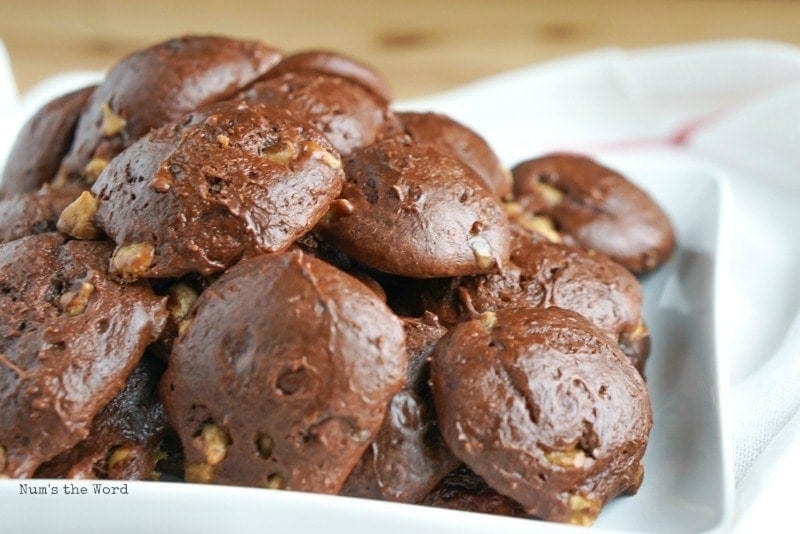 There are only 3 ingredient and two steps to create the fluffiest, softest and tastiest cookies on the planet.
I will warn you though that these cookies are dangerous.
Because they are so fluffy and light, you can easily convince yourself that you need 2 or 3 or maybe even 10.
My suggestion for you is to bake these and then take them to work with you.
Your co-workers will NEVER in a million years believe there are only 3 ingredients.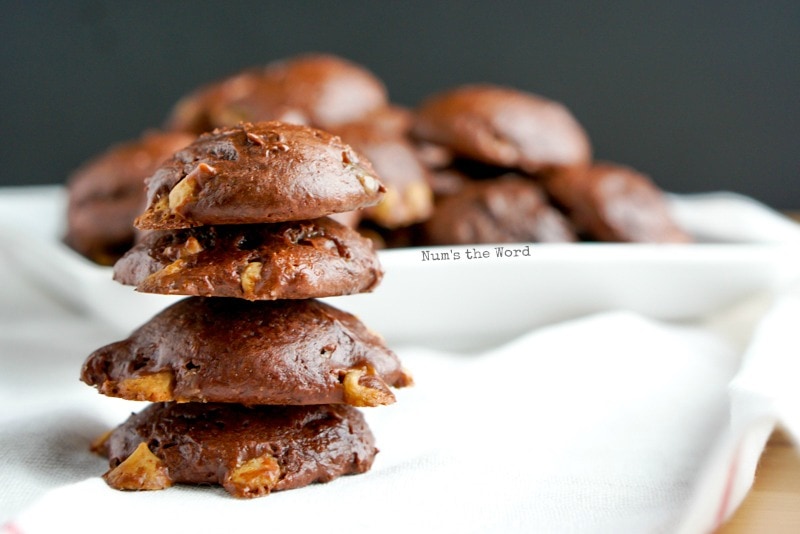 Dry cake mix, creamy sour cream and yummy salted caramel chips.
That's IT.
I decided, as is pretty normal for me, to take these to the teachers at my daughters school.
I had them all try out these cookies and before they even knew how to make them, they were gushing about how dang tasty these were.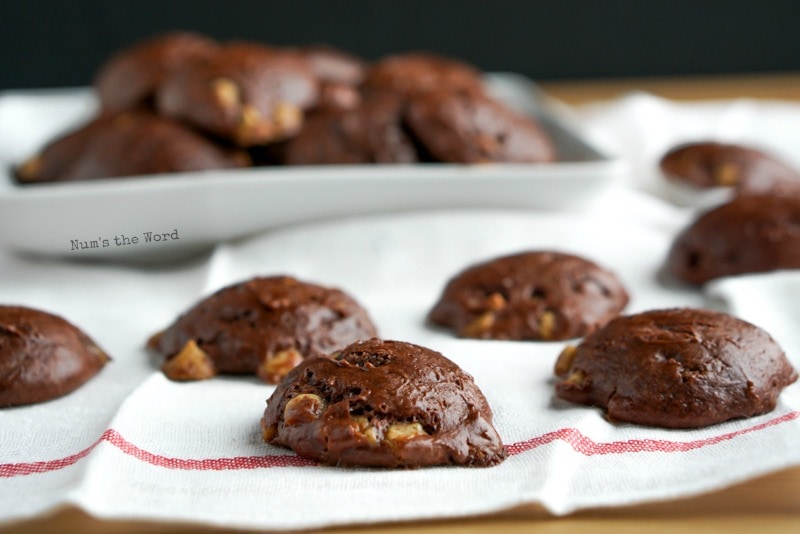 So much so that they wanted the recipe on the spot.
One teacher asked if she could substitute Greek yogurt for the sour cream.
I said that I thought it should work since Greek Yogurt and Sour Cream tend to be interchangeable in just about everything.
However I've not yet tried this out.
So if you do before me, then please comment below with what your thoughts were!
I love when a recipe is loved so much that people ask for the recipe before it even hits the website.
And who am I to deny them?!
These 3 Ingredient Chocolate Caramel Cookies are so ridiculously easy the only way you could mess them up is by burning them.
And even if you burned them, I bet they'd still be softy and fluffy!
This is the recipe that every busy working mom or dad can whip up with their kids.
It the recipe that anyone who can't bake CAN bake.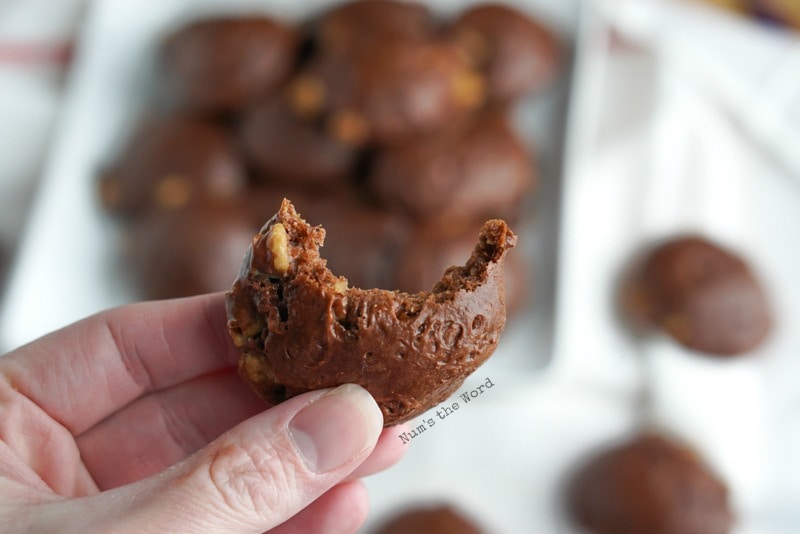 With only 3 Ingredients these cookies are PERFECT for anyone on a budget, any college student and anyone who just needs a quick and simple treat fix!
I bet you have the ingredients on hand.
If you don't have salted chips, use chocolate chips instead!
Go have fun, give this a try and tell me what you thought of these easy 3 Ingredient Chocolate Caramel Cookies.
Yield: 60 cookies
3 Ingredient Chocolate Caramel Cookies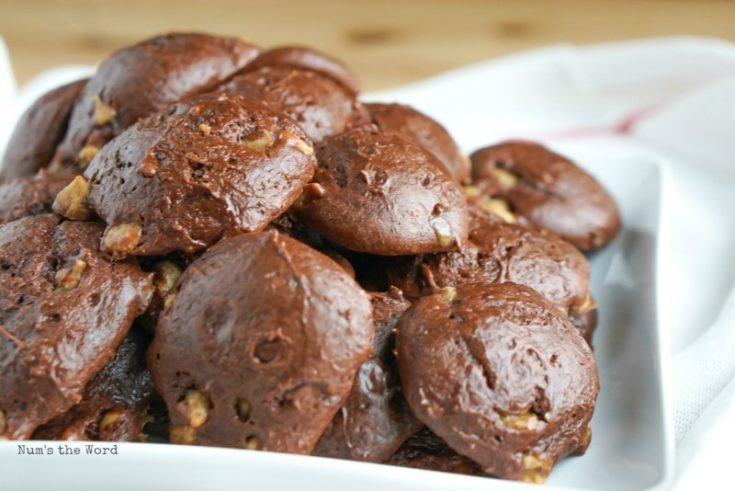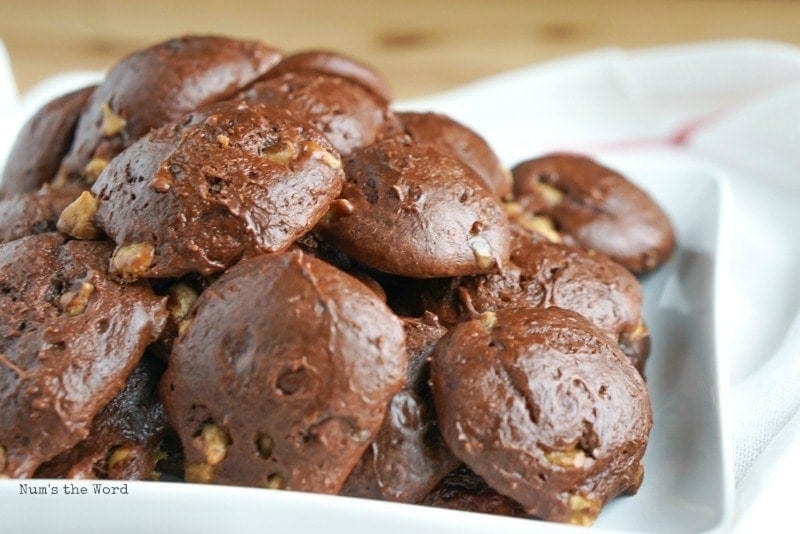 Ingredients
1 (15.25 ounce) Chocolate Cake Mix
1 (16 ounce) sour cream
1 (10 ounce) Sea Salt Caramel Chips
Instructions
Preheat oven to 350*F
Blend dry cake mix and sour cream together until smooth.
Stir in caramel chips.
Drop by teaspoon full onto a prepared cookie sheet.
Bake for 12 - 15 minutes or until you gently touch top of cookie and it is softy and pillowy.
Cool and try not to eat them all!