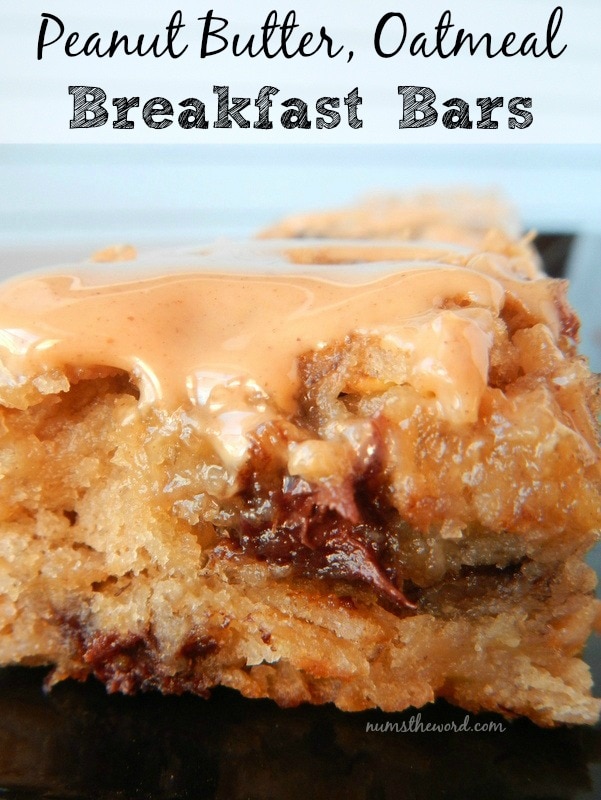 If you are anything like me you're always looking for delicious new ways to use up ripe bananas. And these Peanut Butter, Oatmeal Breakfast Bars are the right way to go.
First off these are so moist and delicious.
Second, they stay fresh for DAYS.
Third, not only do they stay fresh for days, they taste GREAT for days.
My uber picky kids seriously ate these and LOVED them.
I ate them and LOVED them and my husband ate them and loved them.
These are about as healthy as we get in our house and I loved how they made a perfect on the go breakfast & snack.
I especially loved that these Peanut Butter, Oatmeal Breakfast Bars were perfect for holding my daughter over during her gymnastics class until we could do dinner afterwards.
Do your kids have poorly timed activities in the evenings?
I loath the 5:30 sports time. Um..what about dinner?! My kid is STARVING but it's too early before gymnastics and too late after!
These "breakfast bars" saved the day. Filled her up enough to get through her lessons with out "starving" through her class.
I loved how easy they were to make.
These Peanut Butter, Oatmeal Breakfast Bars aren't just for breakfast, they are great for brunch, baby shower, wedding shower or even an appetizer.
Whip up a batch of these and you'll see that they'll be a hit with your family too!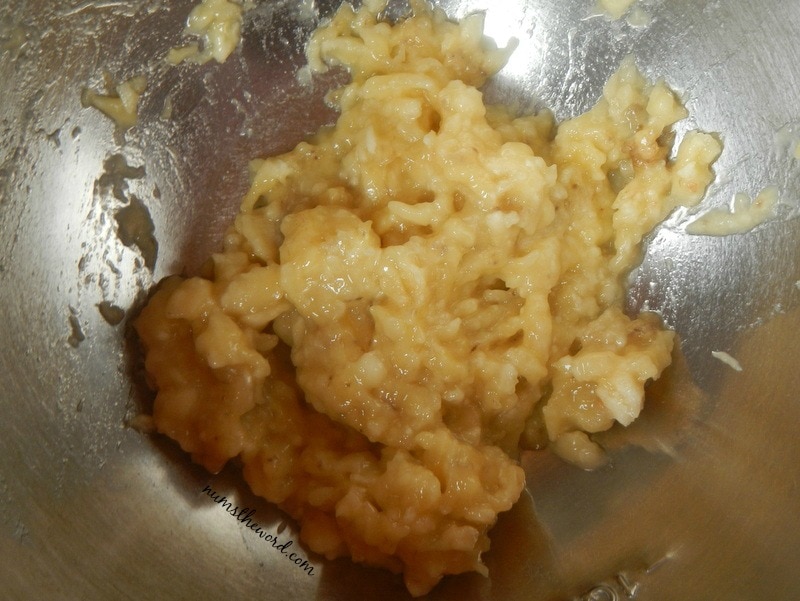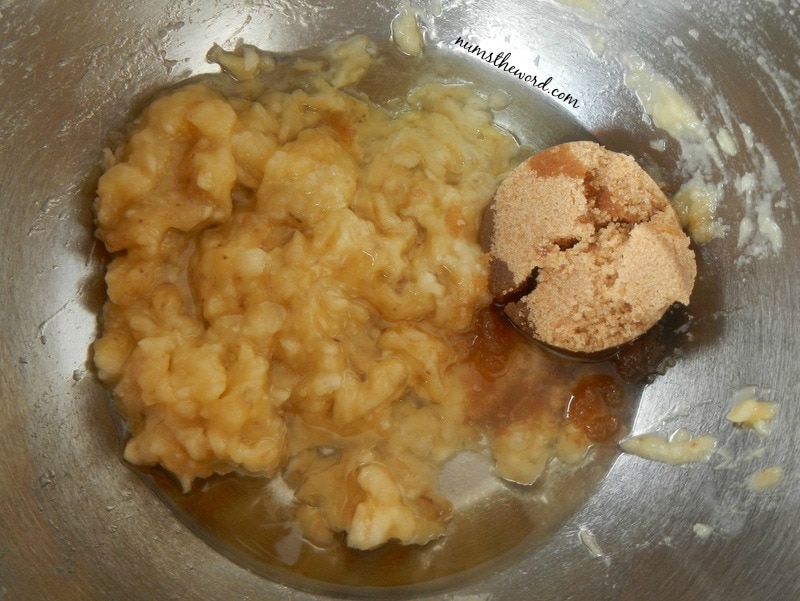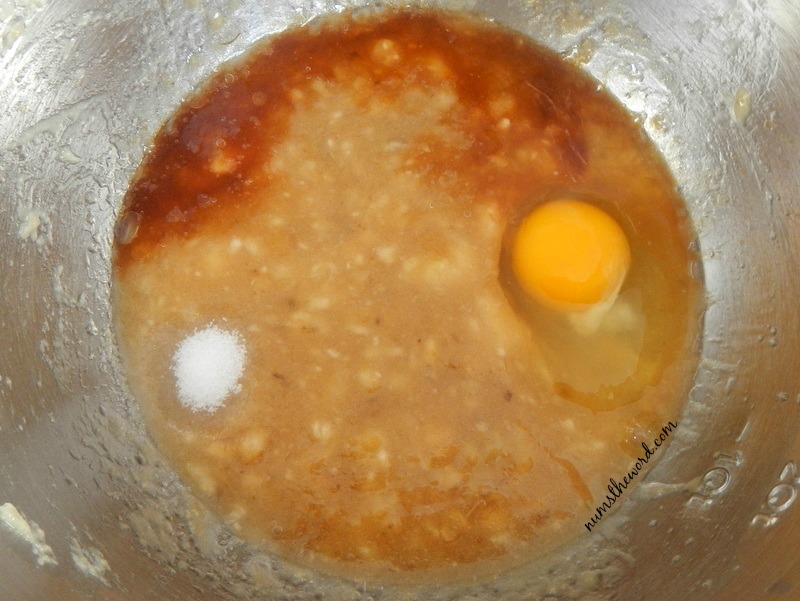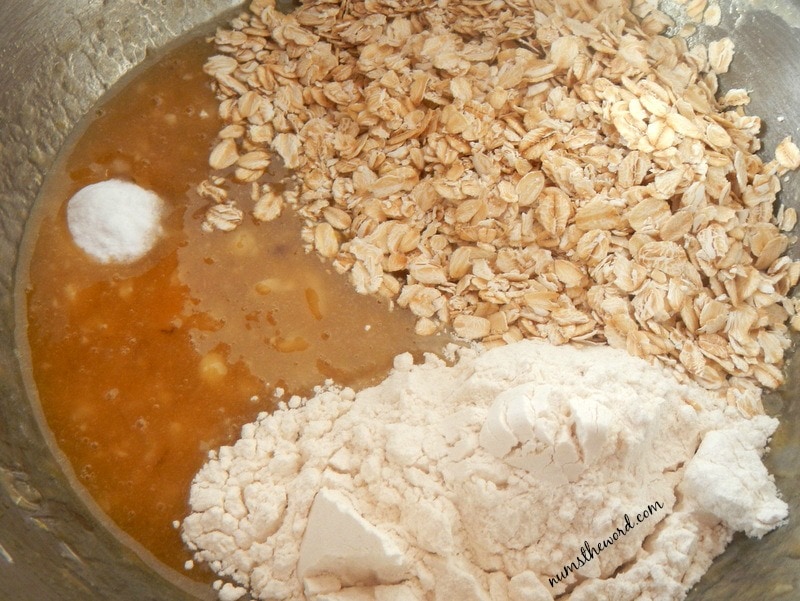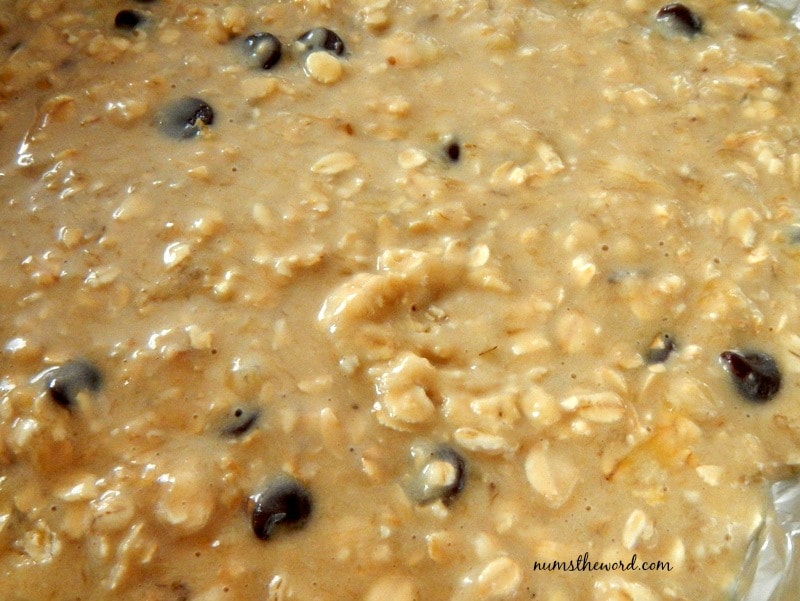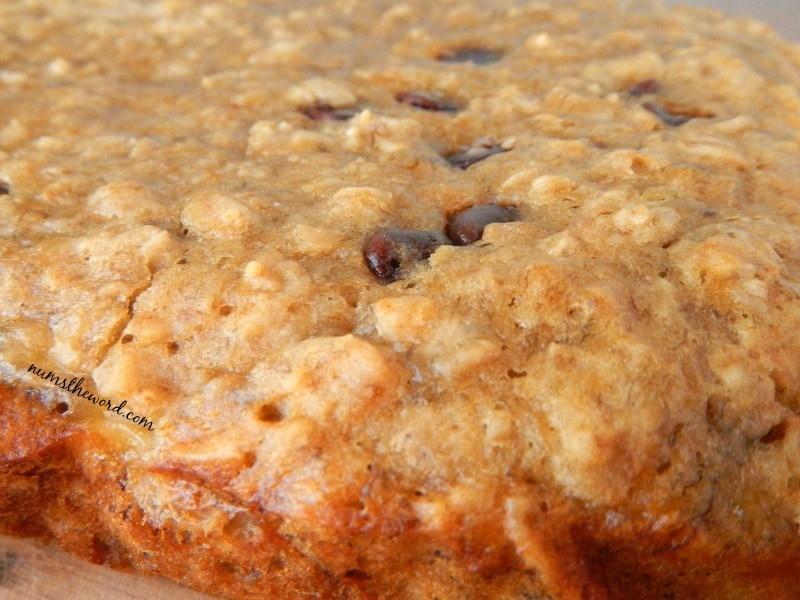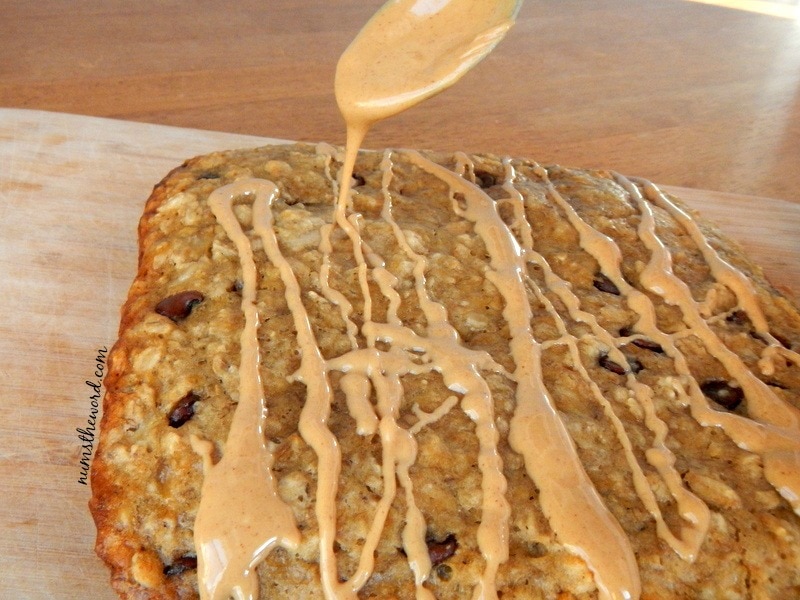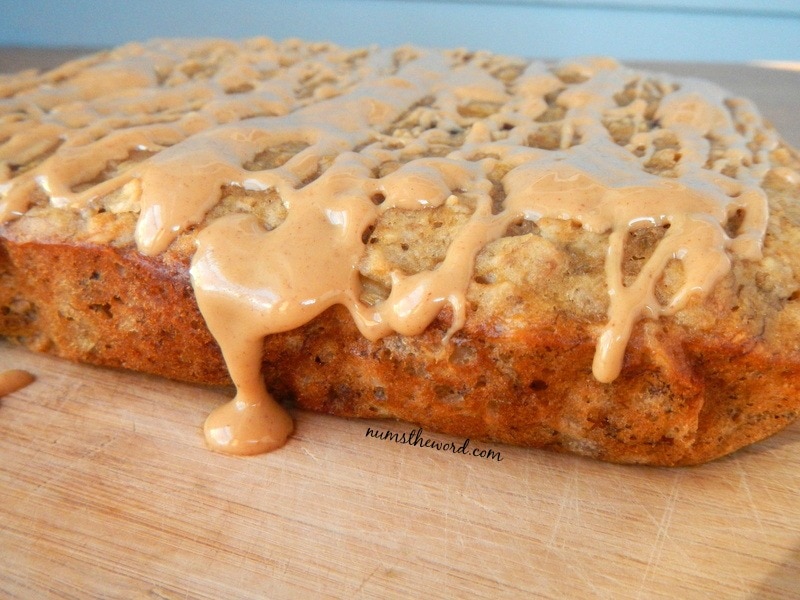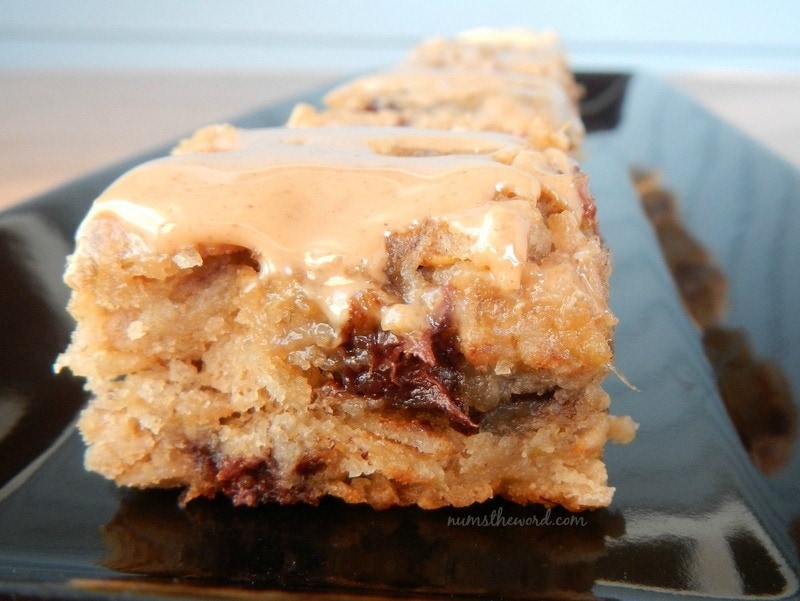 This post contains Amazon affiliate links as a free service to you!

Peanut Butter, Oatmeal Breakfast Bars
Ingredients
1/2 cup mashed bananas, approximately 2 large super ripe bananas
1/4 cup vegetable oil
1/4 cup brown sugar
1 large egg
1 1/2 teaspoon vanilla
1/2 teaspoon salt
1/2 teaspoon baking soda
1/2 cup all-purpose flour
1 cup rolled oats
1/2 cup milk chocolate chips
1/4 cup creamy peanut butter
Instructions
Preheat oven to 350*F
Prepare 8x8 casserole dish with parchment paper, non-stick foil or grease it up.
In a bowl add mashed bananas and vegetable oil, mix well.
Add brown sugar and mix well.
Add egg, vanilla, salt, mix well.
Add baking soda, flour & oats and mix well.
Add chocolate chips and mix again.
Spread mixture into prepared baking dish.
Bake for 18 - 22 minutes or until a toothpick inserted into the middle comes out clean.
Allow to cool in pan for 10 minutes then flip onto a wire rack. Allow to cool completely.
Scoop peanut butter into a mug and microwave in 10 second cycles until peanut butter is melted and runny.
Spoon peanut butter over cooled cake.
Slice and serve immediately.
Will keep for up to 5 days in an airtight container.
https://numstheword.com/peanut-butter-oatmeal-breakfast-bars/
Recipe adapted from Crazy for Crust