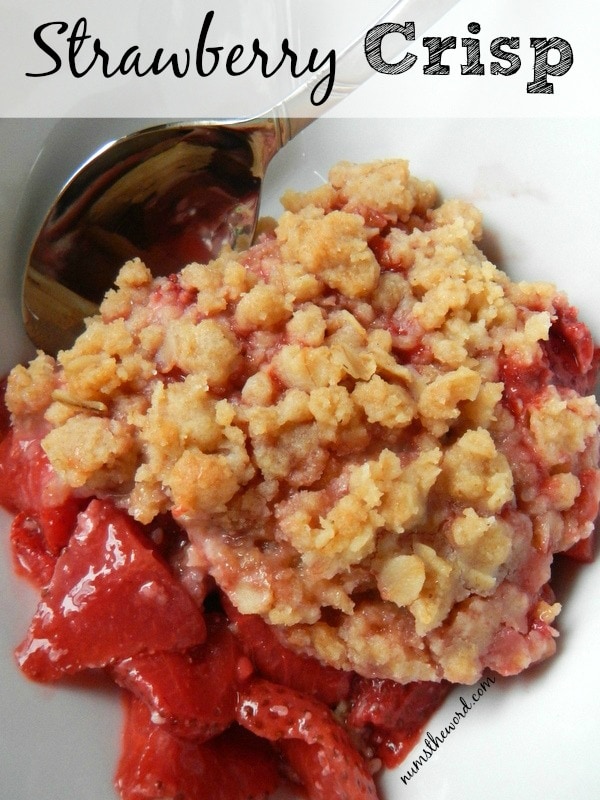 I am beyond excited that it is Strawberry season!! That means I can whip up this Strawberry Crisp with fresh picked farm ripe strawberries!
Have you ever head of a Strawberry Crisp? Not a Strawberry Rhubarb Crisp, or Strawberry Blueberry Crisp or Strawberry and anything else crisp. Just Strawberry.
I suspect, like most you haven't – or so that's what every keeps telling me! But why not?! Who says you can't do just strawberries?
Why do yummy ripe strawberries have to share the stage with another fruit? Why can't it shine in it's own dessert?
Well I say it can!
I know in some parts of the country, people have already started picking fresh strawberries.
But for us, in the frozen tundra called Minnesota, we are just beginning to approach strawberry season. Really it doesn't hit full strawberry picking season until mid June. MID JUNE! That seems like a forever wait!
Especially while in Florida they are picking fresh strawberries in March!
There is really nothing better than a fresh ripe and perfectly sweetened strawberry. However, if fresh strawberries are out of season, don't be shy and miss out on this tasty treat – use frozen!
If you love strawberries you MUST scroll down to the bottom of this page for a few more tasty recipes.
I'm participating in a Strawberry round up and there are some to die for strawberry recipes by my fellow foodie friends that you must try. I'm drooling over all of them!
Every year I attempt a few new strawberry recipes and always whip up a few old favorites.
This recipe for Strawberry Crisp is a twist on my Strawberry Blueberry Crisp recipe I posted last year.
However the first time I made this it was a bit too runny. So alas, I added a little cornstarch to the berries the second time and oh my, oh my, wow.
The Strawberry Crisp turned out perfect. So perfect, you are going to want to make this…TODAY!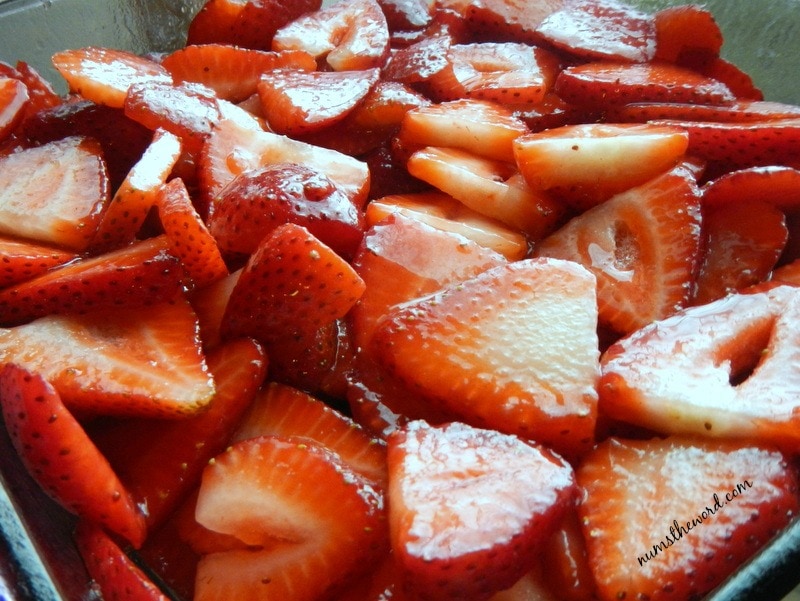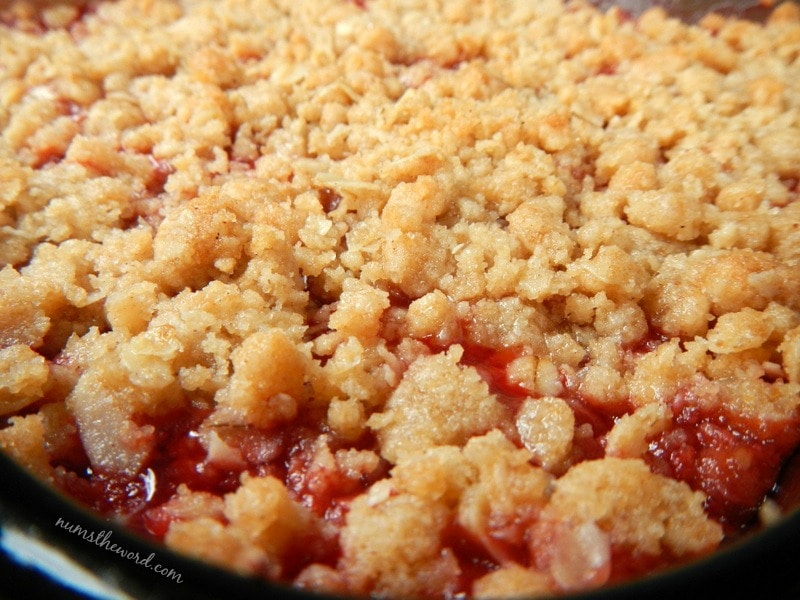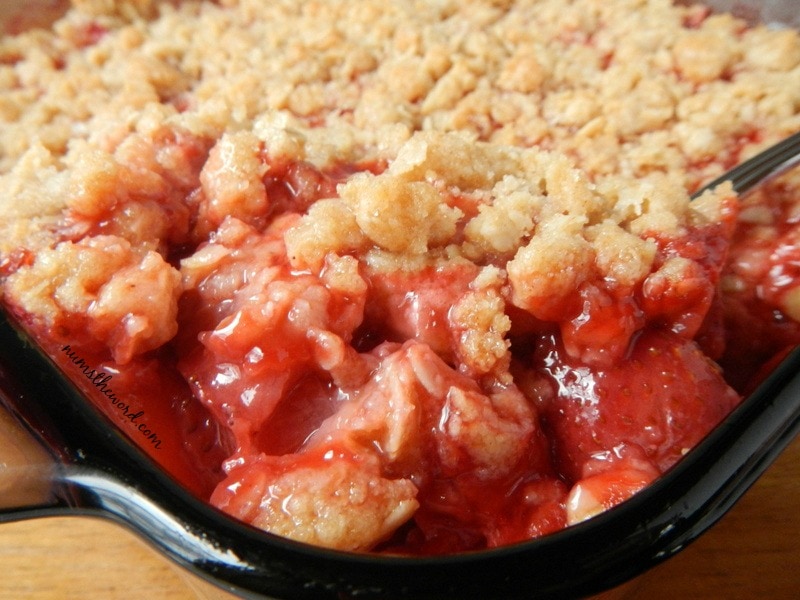 I love how easy this is to make. You can use frozen berries in the winter or fresh berries in the spring. It also works great for your wilted strawberries that you just aren't sure what to do with.
I love crisp and I really loved this Strawberry Crisp. It makes the perfect spring treat packed with flavor, easy to make and perfect as a make ahead dessert.
This recipe is so easy a novice baker could whip it up with great success! Go on, give it a try. I promise you'll love it!
A few other tasty recipes using Strawberries include…
This post contains Amazon affiliate links as a free service to you!
Ingredients
32 ounces of strawberries, hulled and quartered
1/4 cup white sugar
2 Tablespoons cornstarch
1 cup all-purpose flour
1/2 cup old fashioned roll oats
1/3 cup white sugar
1/3 cup brown sugar
1/2 teaspoon cinnamon
1/4 teaspoon salt
1/2 cup butter, melted (1 stick)
Instructions
Preheat oven to 350*F
Spray an 9 x 9 inch square pan with non-stick cooking spray.
In a bowl toss strawberries, 1/4 cup sugar and cornstarch.
Place berries into prepared pan.
In a separate bowl, mix flour, oats, 1/3 cup white sugar, brown sugar, cinnamon and salt.
Add melted butter and mix well.
Pour oatmeal mixture on top of berries.
Bake for 35 minutes or until topping is golden and berries are bubbly.
Serve immediately with a scoop of vanilla ice cream!
https://numstheword.com/strawberry-crisp/
Check out all the other lovely strawberry recipes below from bloggers who took part in our 30 Day Strawberry Challenge.