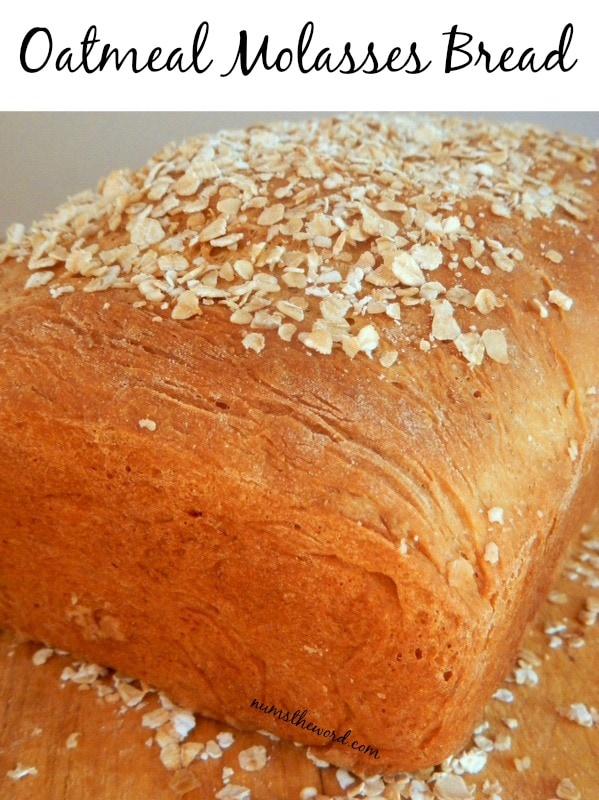 If you asked both my daughter and myself what our FAVORITE thing to make was, we would both say "bread".
Our reasons differ for why bread is our favorite thing to make.
For me, it's all about the process. I never use a bread machine and always make it from scratch. I love the way it makes my house smell. I love the process of making bread. And I love that I can pronounce every ingredient in my homemade breads.
Simple, delicious and incredible fresh out of the oven slathered in butter. Really is there anything better? I think not.
My 3 year old on the other hand, loves to make bread for different reasons. She LOVES to eat the dough.
And when I say loves to eat the dough, that would be the understatement of the year. If given the chance, she'd eat an entire loaf in dough form. Heck, I even save dough as a bribe for her to eat her dinner because to her, it's better than any dessert I could ever make.
Not generally the item most 3 year olds are obsessed with. And I'm ok with that.
This recipe is one of my favorites and has been requested by countless individuals who have received a loaf or two over the years.
If you've never had Oatmeal Molasses bread it is incredible. Absolutely delicious with a little butter slathered on it or even toasted. And certainly worth making. Don't be scared of making your own bread. If you love it, it will love you.
This post contains Amazon affiliate links as a free service to you!

Yield: 2 Loaves
Oatmeal Molasses Bread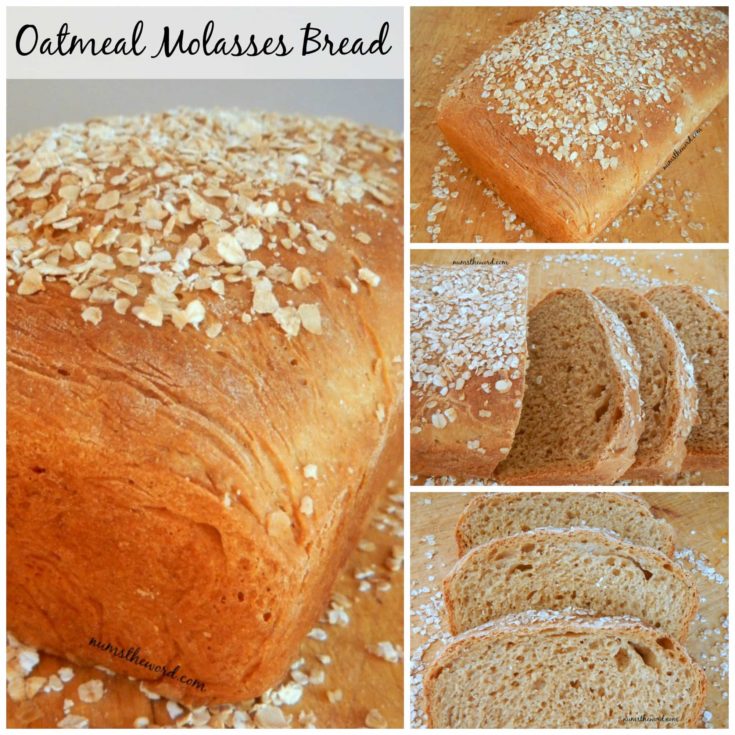 Inactive Time
1 hour
45 minutes
Ingredients
2 1/3 cups water
1 cup old fashioned rolled oats, plus extra for topping loaves if desired.
1/2 cup butter
1/3 cup unsulfured molasses
2 packages active dry yeast (or 5 teaspoons)
5-6 cups all-purpose flour
2 teaspoons sea salt
Instructions
In a small saucepan, bring the water to a boil. Put the oats into a heatproof bowl, and pour the water over the oats.
Add the butter and molasses, and let the mixture cool to warm.
In a stand mixer bowl, dissolve the yeast in the warm oat mixture and let stand 5 minutes.
Add 3 cups of the flour and the salt.
Place the bowl on the mixture, attach the dough hook, and knead on low speed.
Add remaining 2=3 cups flour as needed for the dough to come away from the sides of the bowl after a few minutes of kneading.
Continue to allow mixture to knead your dough for 5 - 7 minutes (or knead by hand).
Form dough into a ball and transfer it to a lightly oiled bowl. Cover the bowl with plastic wrap and let the dough rise in a warm, draft-free spot until it doubles in size, about 1 hour.
Butter two 9x5 inch loaf pans.
Punch down the dough and using a pastry scraper, scrape it out onto a clean work surface. Cut it in half with a sharp knife or bench scraper.
For each half, evenly flatten the dough with the heel of your hand. Roll the top third down onto itself and seal it y pushing it gently down with the heal of your hand.
Continue rolling and sealing the dough until you have an oval log. Place the logs, into the pans.
Cover loosely with a kitchen towel and let them rise in a warm draft free spot until the double in size, 45 - 60 minutes.
Position a rack in the middle of the oven, and preheat to 375*F
Mist the tops of the loaves with water. Sprinkle the tops with a generous handful fo oats.
Bake until they are golden brown and sound hollow when tapped on the top, 40-45 minutes. Carefully remove the loaves from the pans and let cool completely on a wire rack before slicing (if you can resist!)
Recipe: Williams-Sonoma Essentials of Baking Cookbook
Items recommended for this recipe include…
Another Recipe We Think You'll Love…