Ham & Cheese Biscuits – Do you have leftover ham you aren't sure what to do with? Try these Ham & Cheese Biscuits. Only 4 ingredients and ready in 20 minutes! Serve hot or cold!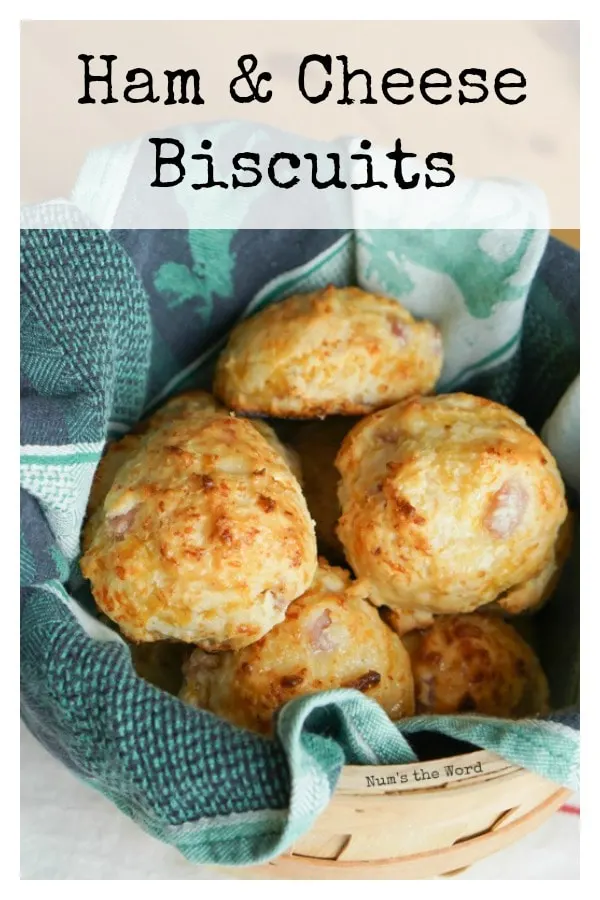 Are you a ham lover?
We are!
We tend to make a few different hams each year.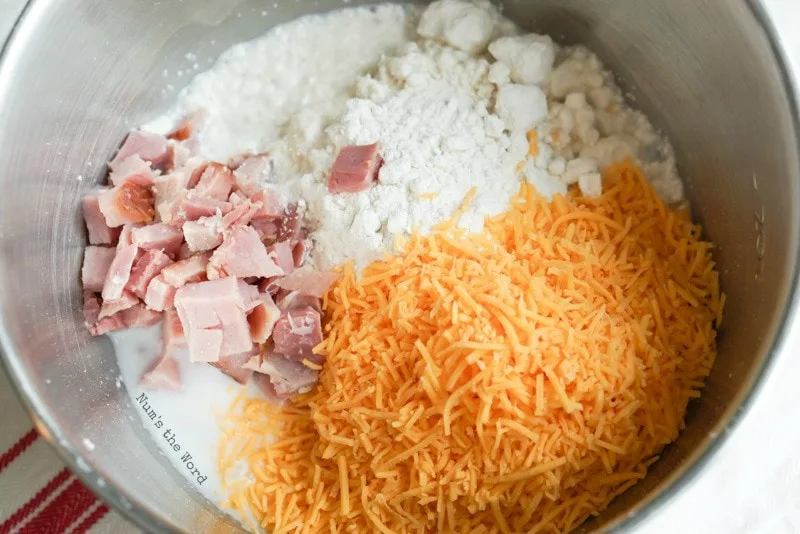 Thanksgiving, Easter and then one or two other times, just because ham is one of the few foods my daughter will eat over and over again and never gets tired of.
I also like to try out new recipes (surprise, surprise) and since ham is one of those things my picky daughter WILL eat, it ends up in the rotation a few times.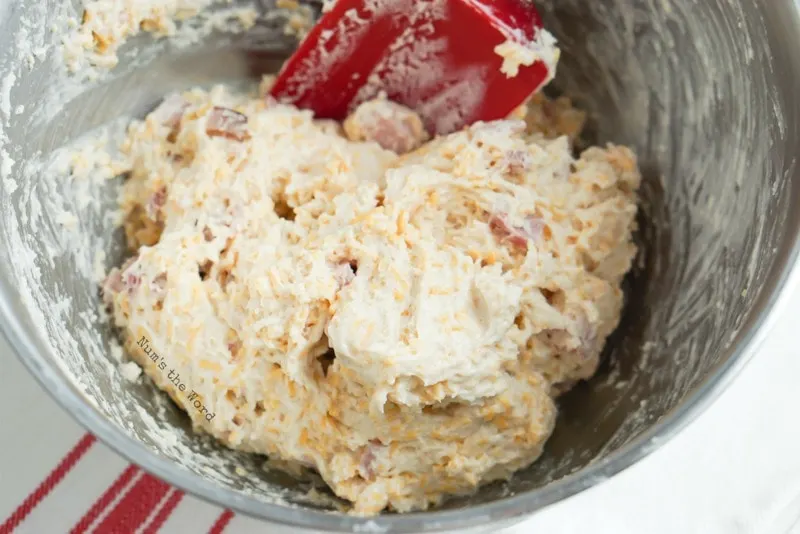 However, it's difficult for my small family to eat an entire ham.
Most people will freeze leftovers for use later.
I though am not much for freezing leftover ham as I generally want to use it up and then try some new recipe the next time we're in the mood.
Because of this, I like to find other dishes that I can use leftover ham in.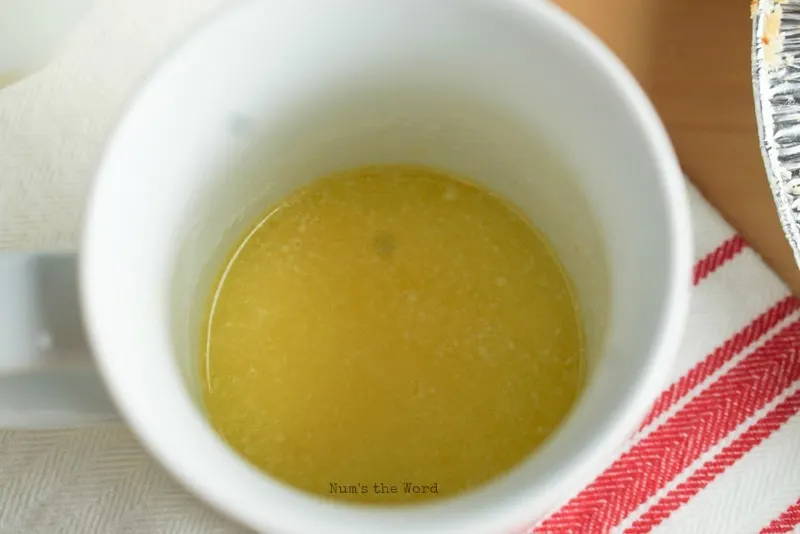 These Ham & Cheese Biscuits make a great on the go breakfast item or a perfect side to a lunch or dinner.
Not to mention my kids love them.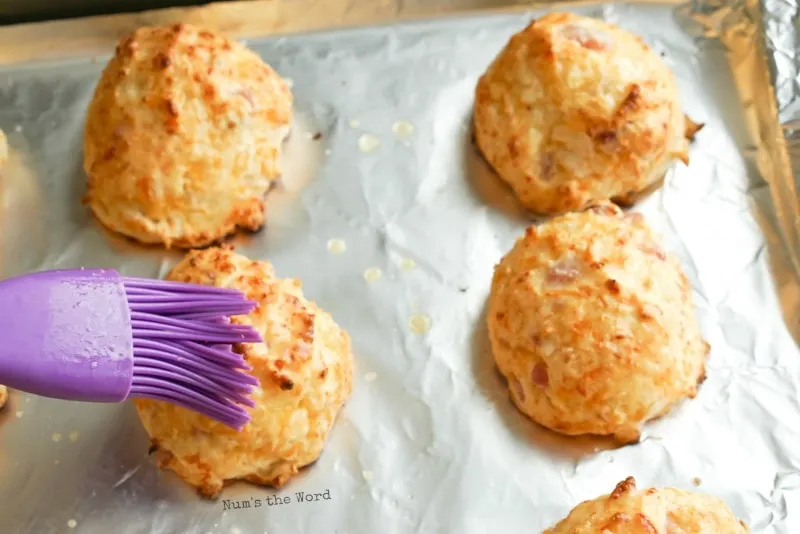 These Ham & Cheese Biscuits take only 20 minutes to whip up, store well and I suspect would even freeze well.
However if you are anything like us, there wont be any left to freeze.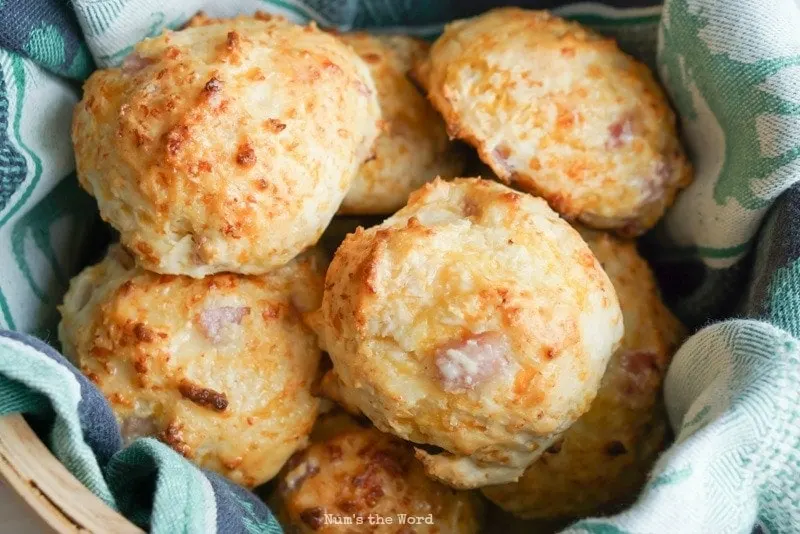 We tend to eat these up in a single day when I whip up a batch and rightfully so.
These Ham & Cheese Biscuits pack well in a school lunch and taste great warm or at room temperature.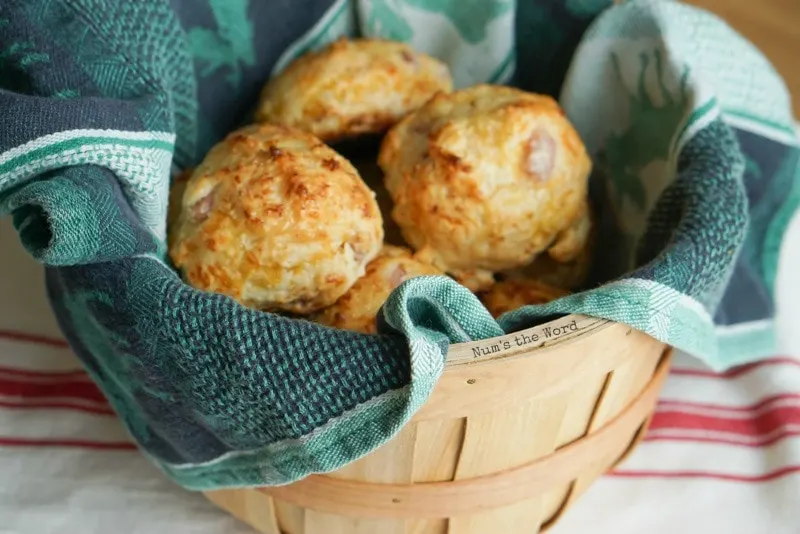 We really enjoyed them and they were the perfect way to use up those little bits of leftover ham.
They are an adaption of our Cheddar Garlic Biscuit recipe and definitely worth a try!
Yield: 14 servings
Ham & Cheese Biscuits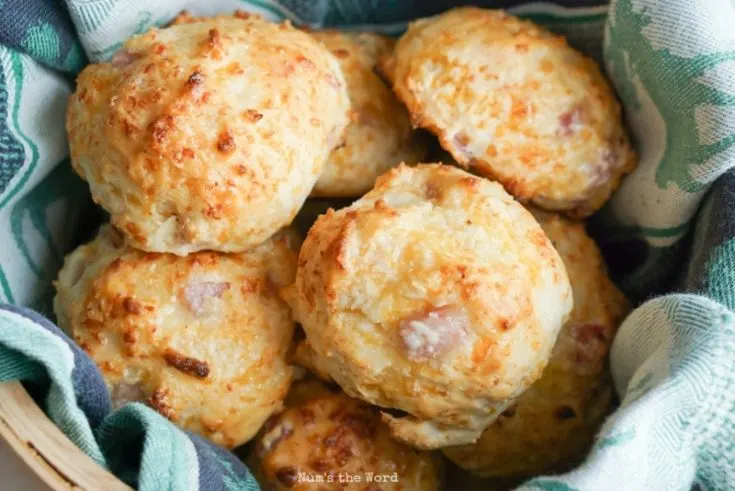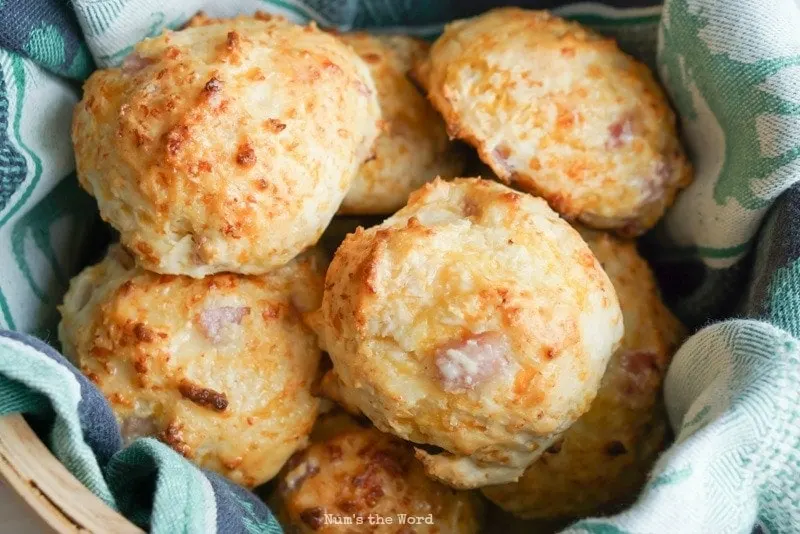 Ingredients
2 cups Bisquick
1 cup sharp cheddar cheese
2/3 cup milk, any percent
1/4 cup diced ham
------------------------------
Optional Topping (we liked it)
1/4 cup butter, melted
1/4 teaspoon garlic powder
Instructions
Preheat oven to 450*F
Line a baking sheet with parchment paper, a baking mat or non-stick foil.
In a bowl combine Bisquick, cheese & ham. Toss to combine.
Slowly add milk and stir until all milk has been added and mixture is thick and combined.
Using a cookie scoop or a large spoon, scoop out approximately 2-3 Tablespoon mounds onto prepared baking sheet.
Bake for 8-10 minutes or until cooked through and edges are just beginning to turn golden.
Remove from oven.
If doing the topping, combine melted butter and garlic powder. Spoon over biscuits while hot.
Allow to cool on racks for 3 - 5 minutes.
Enjoy!
Originally Posted: April 8, 2015
Photos & Text Updated: April 25, 2018