Crock Pot Beef Stew – Looking for the best beef stew you've ever had? Try this easy and delicious recipe! Make a double batch as it's our favorite!
This post contains affiliate links. If you click on an affiliate link and make a purchase, I will make a small percentage on your purchase, which helps keep this website running! Thank you!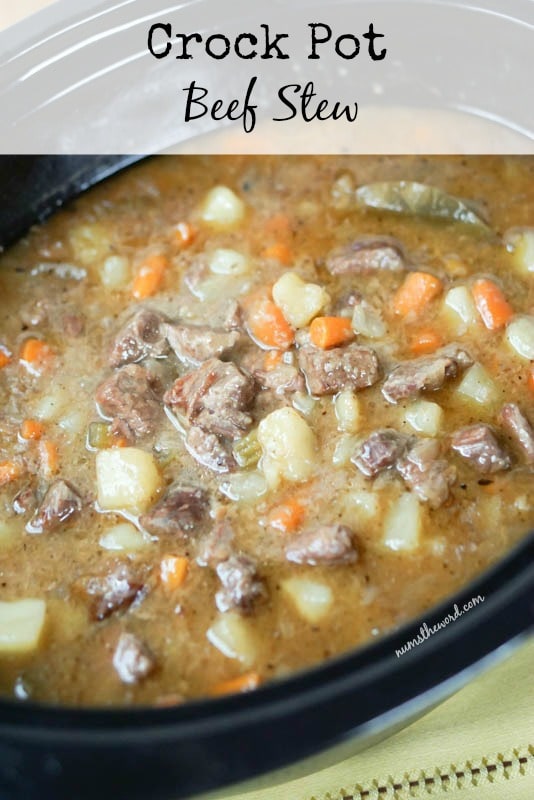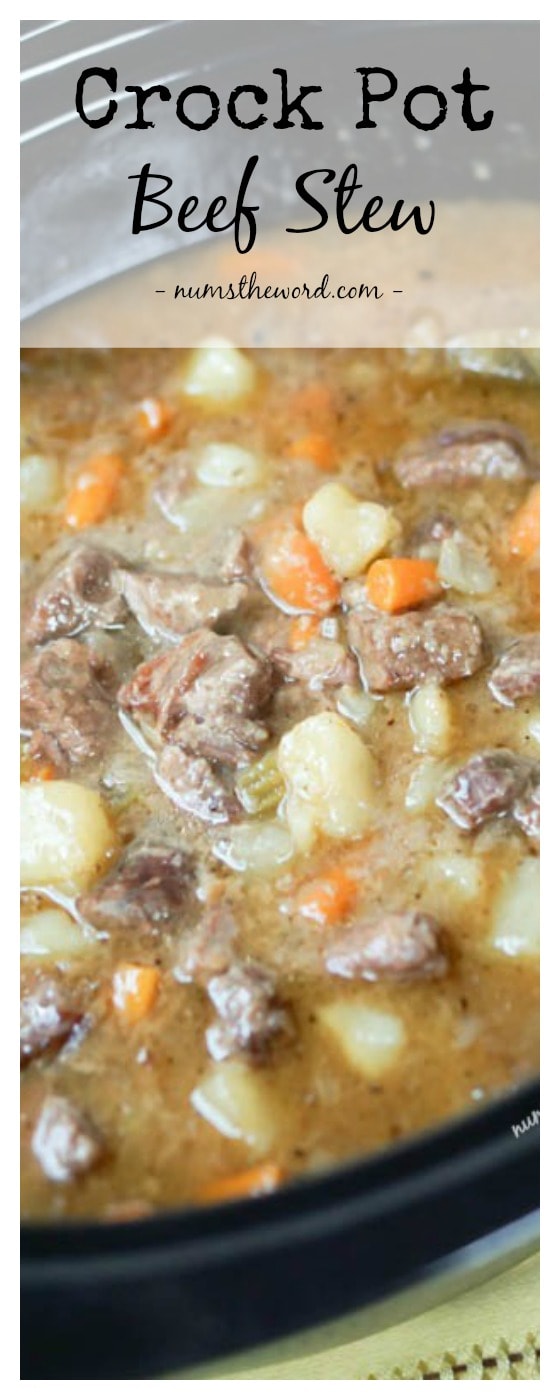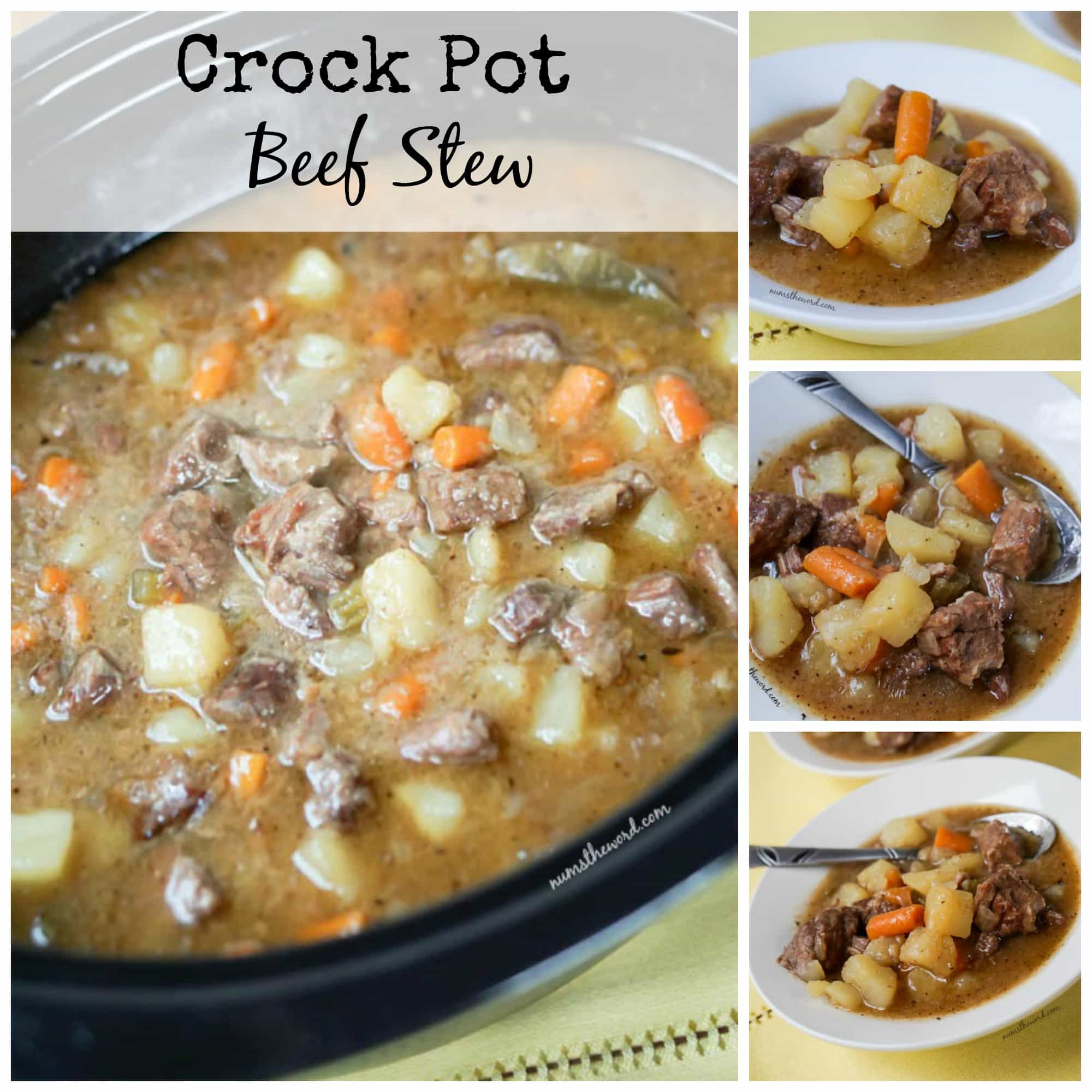 I have tried A LOT of Beef Stew recipes over the years. And none of them were great.
They were ok, but not great. Until I came across this recipe.
The one issue I have in regards to Beef Stew is that it is either beef soup or pot roast.
Either too much liquid or not enough.
I like mine to be stew quality. Thick and hearty stew that you eat with a spoon and not a fork.
A spoonful of meat, potatoes, carrots and a little broth, but not too much.
This Crock Pot Beef Stew is easy and delicious.
One trick I've learned over the years is that you can always toss your meat straight into the crock pot with the other ingredients.
But by doing that, it lacks flavor. I like to pan sear the meat before adding it to the crock pot which then adds so much flavor to the stew!
Sure it takes a few extra minutes, but the end results are well worth it.
This Crock Pot Beef Stew can be made year round, but personally I always make a batch every Autumn.
Thick, rich, hearty soup that sticks to your ribs on a chilly evening, warms my soul and my body.
I especially love this Crock Pot Beef Stew as a left over meal.
There is something about the stew melding for a day or two that really brings out the flavors.
And because of this, I always make a double batch!
When you are in a hurry and need a quick meal, try this easy Crock Pot Beef Stew!
If you are into freezer meals, make this into one. Do all of your stove cooking and then toss it into a ziploc bag with your other ingredients and then freeze.
It will be ready for your crock pot a week or month from now and literally only take seconds to make!
Our Simply Delicious Rolls make a delicious side dish to this stew and will quickly become a favorite!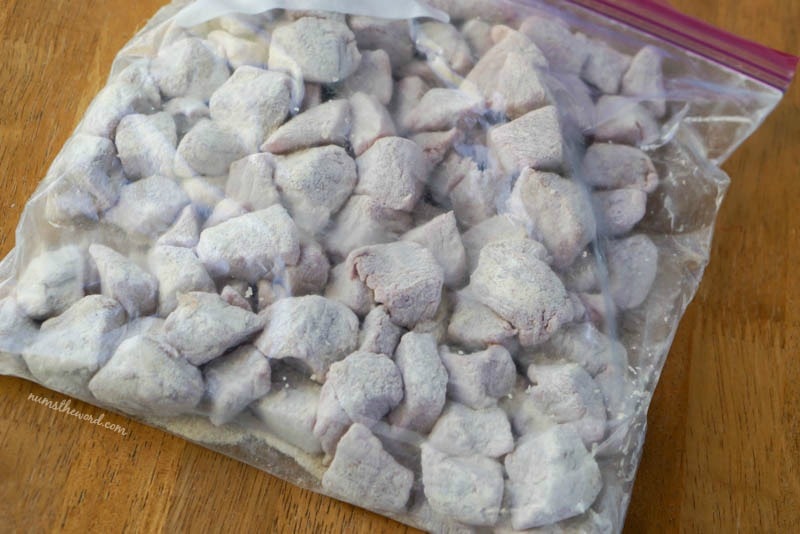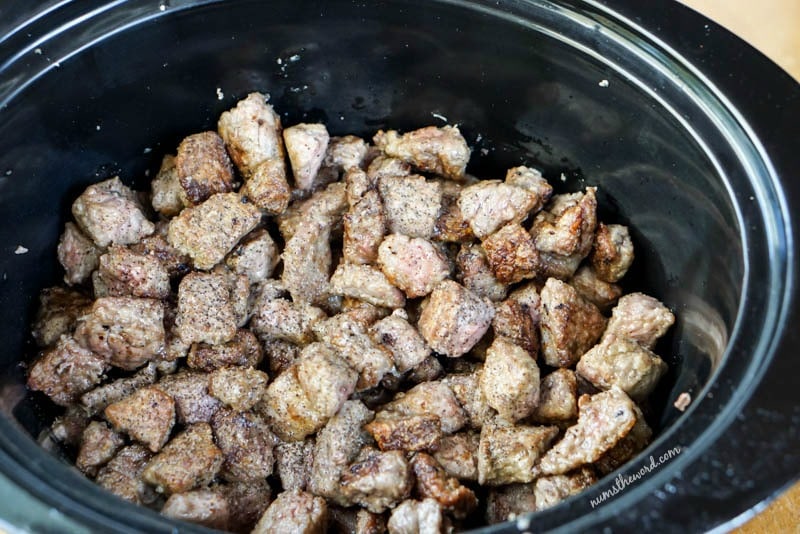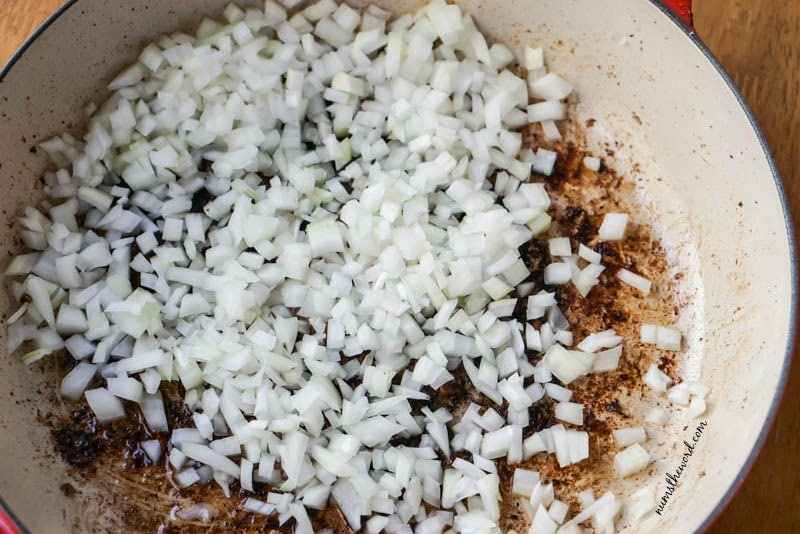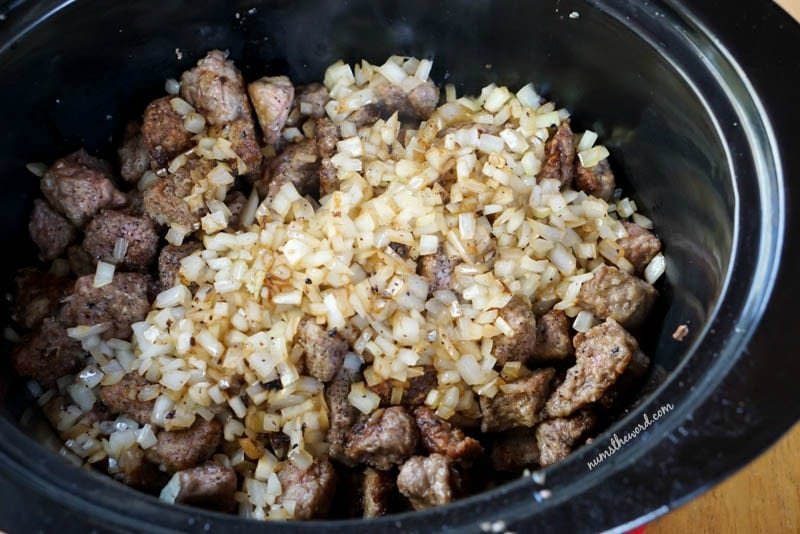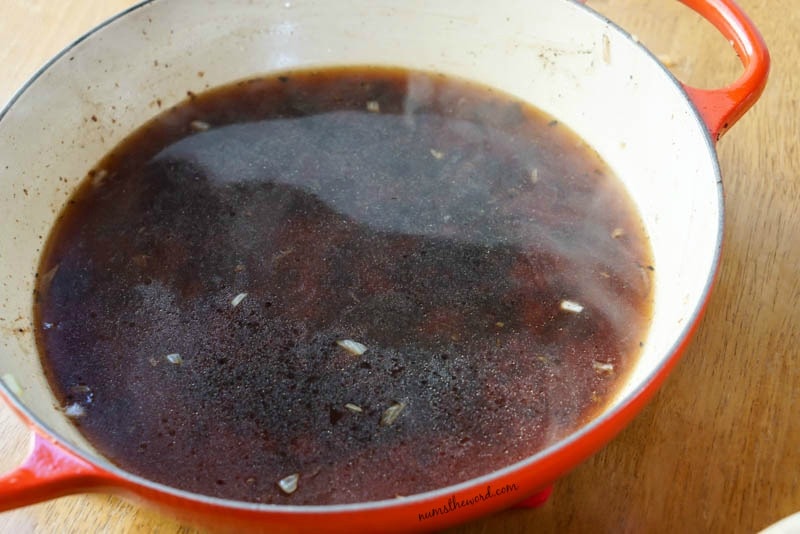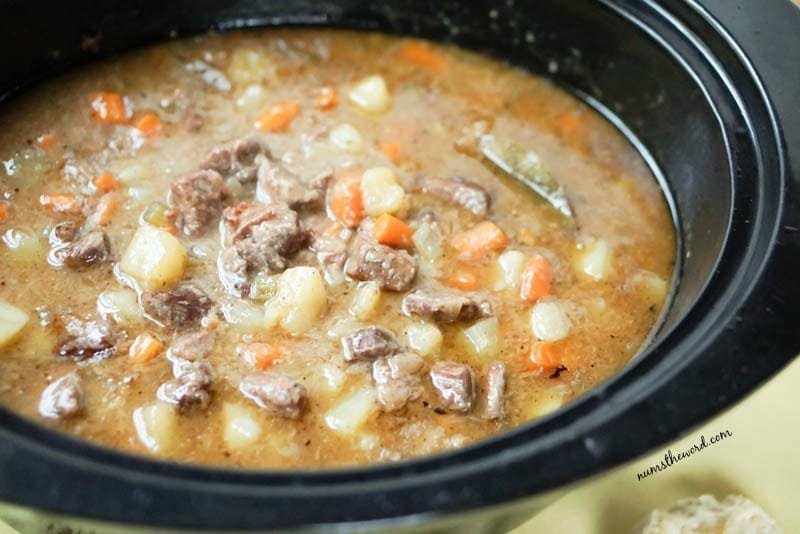 Ingredients
1/2 cup all-purpose flour
1 Tablespoon seasoning salt
2 pounds beef stew meat
1/2 teaspoon black pepper
2 Tablespoons olive oil
1 large onion, diced
2 cups water
1/4 cup Worcestershire sauce
2 heaping Tablespoons beef demi-glaze (or 1 packet of Swanson beef flavor boost)
4 medium to large red potatoes, washed, skinned and diced
3 large carrots
1 stalk celery diced
2 bay leaves (or 1/2 teaspoon crushed bay leaves)
Instructions
In a large gallon size resealable plastic bag, add flour & season salt. Shake to mix.
Add beef & shake until beef well coated.
Heat the olive oil in a skillet on medium-high until oil is nice a hot.
Add stew meat and sear on all sides then place in crock pot. This may take a few batches. Do not worry about brown bits in pan!
Season steak bites with pepper.
In the same pan, sautee the diced onion for 2 minutes. Then place onions in crock pot.
Pour water, Worcestershire sauce and demi-glaze (or Swanson flavor boot) into hot skillet, whisking and scrapping brown bits off of bottom of the skillet.
Turn the heat off and set aside.
Add the potatoes, carrots, celery & bay leaves to crock pot.
Now pour broth mixture over the vegetables.
Place lid on crock pot and set on low for 8 hours.
Notes
This can also be used as a freezer meal. Do all of the cooking as instructed (pre-crock pot cooking). Let the food cool then place in freezer bag and freeze. When ready to eat, place bag in fridge for 24 hours, allowing to thaw before putting into the crock pot to cook.
https://numstheword.com/crockpot-beef-stew/
Other Soups You'll Love…