Looking for a way to use up hard boiled eggs? Love potato salad? Try this classic potato salad using hard boiled eggs! Easy and perfect for any picnics!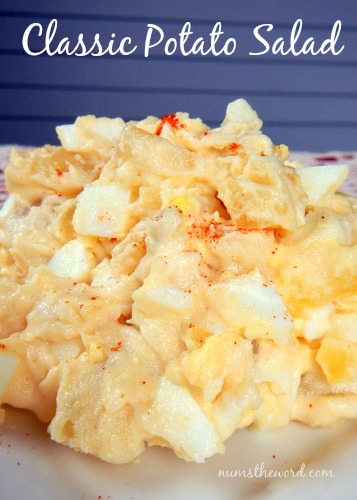 If your house is anything like my house, one of our favorite activities at Easter time is to color eggs.
My kids especially love to draw on the eggs first with crayon and then dye them various colors.
I like it because it not only gives my kids a fun activity to do but also becomes a fun teaching moment as we learn about mixing colors and creating our own 'new to us' colors.
A win-win for all.
The downside to coloring eggs, is that once you've colored them all, you want more.
A simple 1 dozen eggs is never enough.  So this year, I bought 2 packs of 18 eggs each for a total of 36 eggs.
My kids still thought that wasn't enough and are still asking to do it again.
Surprisingly, my 18 month old's favorite part was cracking the eggs so I could peel them.  A task in which he excelled at.
So here I am with 36 hard boiled eggs in which I am determined to not let go to waste.  I suspect many of you are in the same boat.  Don't know what the best method is for getting easy to peel hard boiled eggs?  We've got you covered!  Check THIS out!
What do you make with hard boiled eggs aside from the obvious egg salad or deviled eggs.
How about potato salad with chopped hard boiled eggs?
I discovered this recipe over at Iowa Girl Eats and decided to give it a try.  She said it was her mother's recipe and after eating it, I'd be ok with anything her mama made!
Ironically we served it to some dinner guests with a Mexican dish and not only was it a huge hit, we all thought it balanced out the Mexican dish quite well.
Really, putting potato salad and Mexican together doesn't sound appealing at all.  And yet it worked so well that we all had seconds.
If you have a bunch of hard boiled eggs sitting around or aren't sure what type of potato salad you should take to the company picnic, then give this one a try. It's simple, delicious and surprisingly went well with Mexican.
This post contains Amazon affiliate links as a free service to you!
Yield: 8 Servings
Classic Potato Salad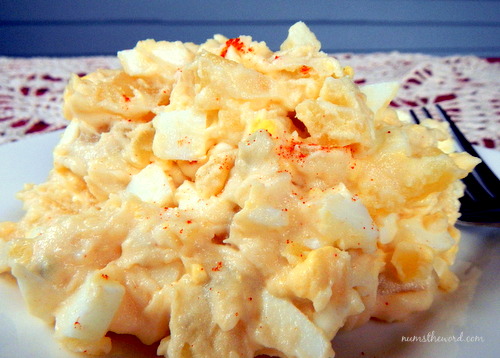 Total Time
1 hour
20 minutes
Ingredients
2 1/2 pounds potatoes - Any type will do, Russet, Red - whatever you have on hand
1/2 teaspoon + 1/4 teaspoon salt, divided
1/4 cup vegetable or canola oil
1 Tablespoon apple cider vinegar (if you don't have any then substitute lemon juice)
1 Tablespoon lemon juice
2 Tablespoons powdered sugar
1/2 teaspoon dry mustard, scant (not quite full)
4 hard boiled eggs, peeled and diced
3/4 cup of Mayonnaise
dash of paprika
Instructions
Bring a pot of water to a boil with 1/2 teaspoon of salt.
While waiting for water to boil, peel and dice potatoes into bite sized pieces.
Once water is boiling, add potatoes and cook for 15 minutes or until potatoes are tender with a fork (not fall apart tender but soft enough that a fork goes through it.
If you do not have hard boiled eggs, now is the time to prepare them - Easy to Peel Hard Boiled Eggs
Once potatoes are ready, strain potatoes and set aside. Allow potatoes to cool to warm but not hot - approximately 10 minutes, gently stirring every 2 minutes to allow even cooling.
While potatoes are cooling, in a small bowl whisk together oil, vinegar, lemon juice, powdered sugar and mustard. Mix until well blended.
Once potatoes are cooled to warm, pour dressing mixture over them and stir. Cover and put mixture into fridge for 1 hour or up to overnight.
As mixture is cooling, peel, and dice hard boiled eggs. Refrigerate until ready to use.
After potatoes have cooled for an hour or more, add egg and mayonnaise. Mix well. Serve immediately or refrigerate until ready to serve.
Sprinkle paprika on top of potato salad before serving.
Items recommended for this recipe include…
<a rel="nofollow" href="http://www.amazon.com/gp/product/B005PPP7MQ/ref=as_li_tl?ie=UTF8&camp=1789&creative=9325&creativeASIN=B005PPP7MQ&linkCode=as2&tag=nusthwo0d-20&linkId=CCIVMQYFMP53VINU"><img border="0″ src="http://ws-na.amazon-adsystem.com/widgets/q?_encoding=UTF8&ASIN=B005PPP7MQ&Format=_SL160_&ID=AsinImage&MarketPlace=US&ServiceVersion=20070822&WS=1&tag=nusthwo0d-20″ ></a><img src="http://ir-na.amazon-adsystem.com/e/ir?t=nusthwo0d-20&l=as2&o=1&a=B005PPP7MQ" width="1″ height="1″ border="0″ alt="" style="border:none !important; margin:0px !important;" />
<a rel="nofollow" href="http://www.amazon.com/gp/product/B002M782UO/ref=as_li_tl?ie=UTF8&camp=1789&creative=9325&creativeASIN=B002M782UO&linkCode=as2&tag=nusthwo0d-20&linkId=N5DIUYYA3IIUYE3T"><img border="0″ src="http://ws-na.amazon-adsystem.com/widgets/q?_encoding=UTF8&ASIN=B002M782UO&Format=_SL160_&ID=AsinImage&MarketPlace=US&ServiceVersion=20070822&WS=1&tag=nusthwo0d-20″ ></a><img src="http://ir-na.amazon-adsystem.com/e/ir?t=nusthwo0d-20&l=as2&o=1&a=B002M782UO" width="1″ height="1″ border="0″ alt="" style="border:none !important; margin:0px !important;" />
<a rel="nofollow" href="http://www.amazon.com/gp/product/B002BFQR3G/ref=as_li_tl?ie=UTF8&camp=1789&creative=9325&creativeASIN=B002BFQR3G&linkCode=as2&tag=nusthwo0d-20&linkId=VOR54WTT2CPAUEW7″><img border="0″ src="http://ws-na.amazon-adsystem.com/widgets/q?_encoding=UTF8&ASIN=B002BFQR3G&Format=_SL160_&ID=AsinImage&MarketPlace=US&ServiceVersion=20070822&WS=1&tag=nusthwo0d-20″ ></a><img src="http://ir-na.amazon-adsystem.com/e/ir?t=nusthwo0d-20&l=as2&o=1&a=B002BFQR3G" width="1″ height="1″ border="0″ alt="" style="border:none !important; margin:0px !important;" />
<a rel="nofollow" href="http://www.amazon.com/gp/product/B012P1BBQS/ref=as_li_tl?ie=UTF8&camp=1789&creative=9325&creativeASIN=B012P1BBQS&linkCode=as2&tag=nusthwo0d-20&linkId=V7D2YZ4BRZOYTROQ"><img border="0″ src="http://ws-na.amazon-adsystem.com/widgets/q?_encoding=UTF8&ASIN=B012P1BBQS&Format=_SL160_&ID=AsinImage&MarketPlace=US&ServiceVersion=20070822&WS=1&tag=nusthwo0d-20″ ></a><img src="http://ir-na.amazon-adsystem.com/e/ir?t=nusthwo0d-20&l=as2&o=1&a=B012P1BBQS" width="1″ height="1″ border="0″ alt="" style="border:none !important; margin:0px !important;" />
Another Recipe We Think You'll Love…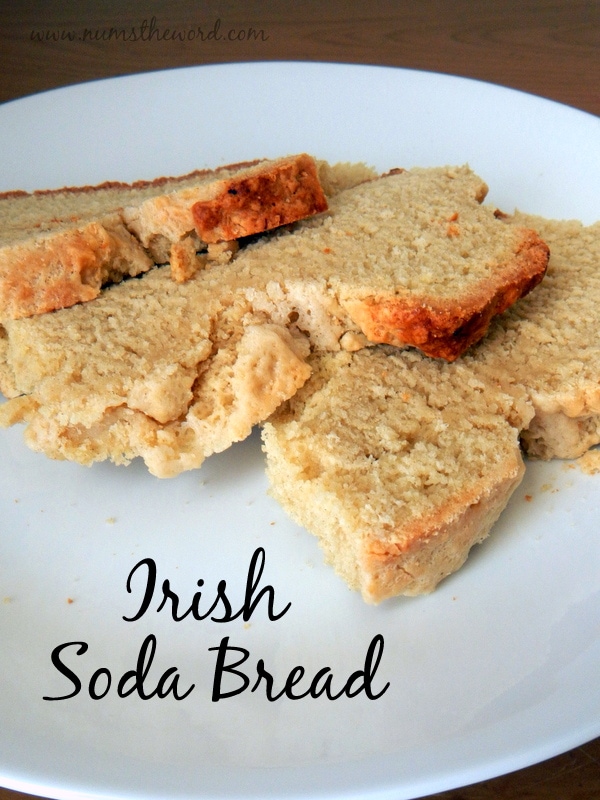 Originally Posted: March 25, 2015