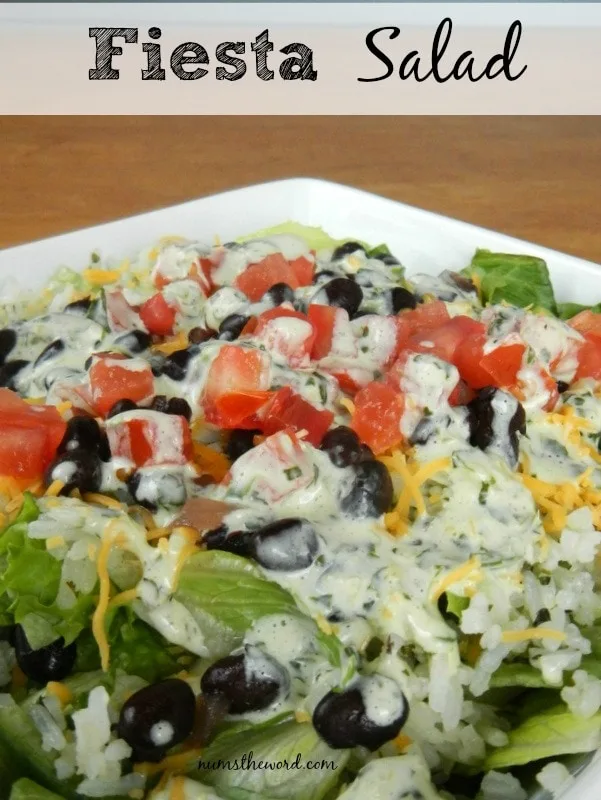 I honestly had no idea what to call this salad. However Easy Fiesta Salad sounded nice. Not too long, and offers a hint of what to expect.
So imagine for a moment that you are me, standing in front of your fridge attempting to figure out what to eat on a random day.
Suddenly you start pulling out random items and create what can honestly be said as one of the most amazing salads of your life.
So amazing, that I seriously ate this Easy Fiesta Salad multiple times over a series of days because I couldn't get enough.
It's unintentionally vegetarian, vegan and healthy.
But really, forget all of that. Because overall, it's absolutely delicious.
And if you want to add shredded chicken you could. However I'm a fan of it just as it is.
This Easy Fiesta Salad is light and yet holds you over till your next meal.
It's packed with flavor thanks to the Lime-Cilantro Rice and salad dressing, and filling thanks to the rice and black beans.
There are two ways to serve this Easy Fiesta Salad. As a main dish or as a side dish. Either way is a hit.
I especially love that really there are only 2 things that you have to make to create this salad.
The rice, which takes 30 minutes to make and the dressing which takes 5 (and can be made while the rice is cooking). Everything else is based on what you like on a salad.
Then it's just a matter of time to toss it together.
However it's really great as a toss together leftovers meal. Leftover rice from another meal can easily be whipped into this dish the next day.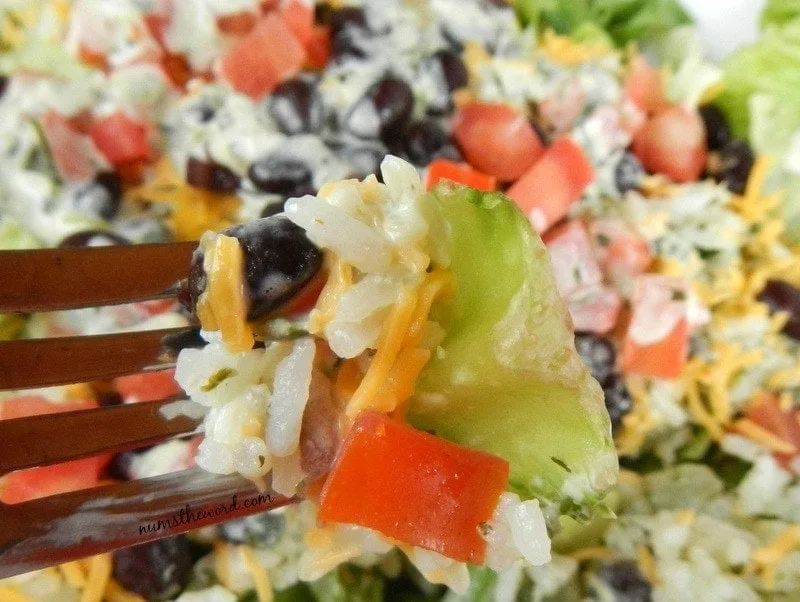 This Easy Fiesta Salad reminds me of the kind of salad you would pick up from Chipotle seeing as how rice on a salad isn't the norm, but there it is.
There are so many ways to do this salad as long as you have the basics, cheese, rice, salad & dressing. Everything else can be changed and adapted to your own liking!
I hope you give this salad a chance…it really is one of my favorite accidental discoveries!
Yield: 4 Servings
Easy Fiesta Salad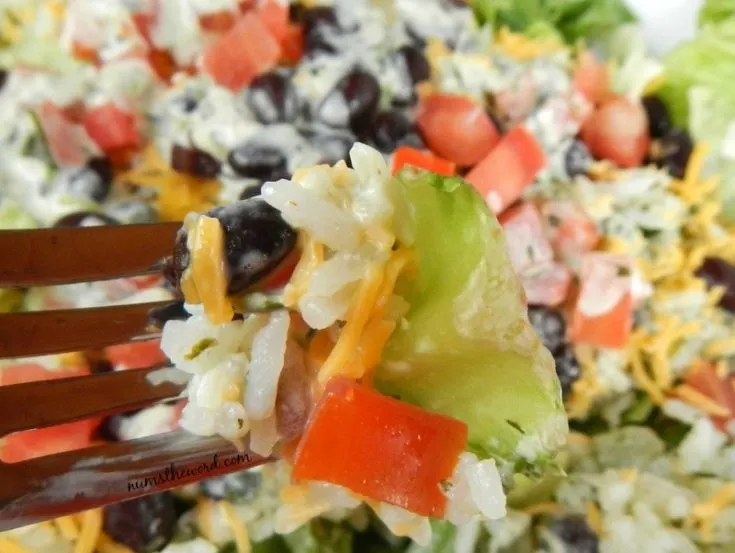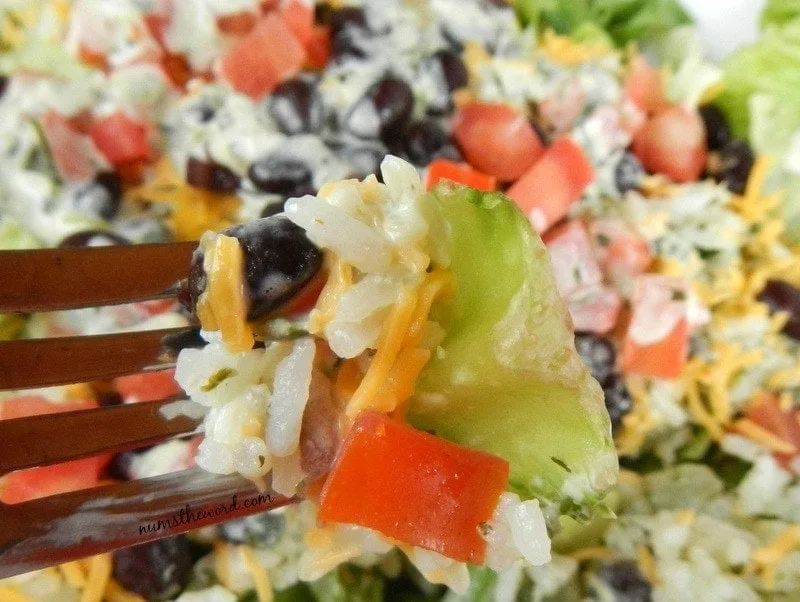 Ingredients
10 ounces of Spring Mix
1/2 cup Roma tomatoes
1/2 cup black beans, rinsed & drained
1/2 cup of sharp shredded cheese
1/2 cup corn
1/2 cup bell peppers, diced
1/4 cup red onions
Instructions
Layer the lettuce with rice, tomatoes, black beans & cheese.
Top with any other optional items.
Douse in dressing. I love this dressing and don't think you can ever have too much!
Enjoy!