Leftover Mashed Potato Rolls are a sweet and delicious way to use up any flavor of leftover mashed potatoes. Our #1 favorite way to use up leftovers!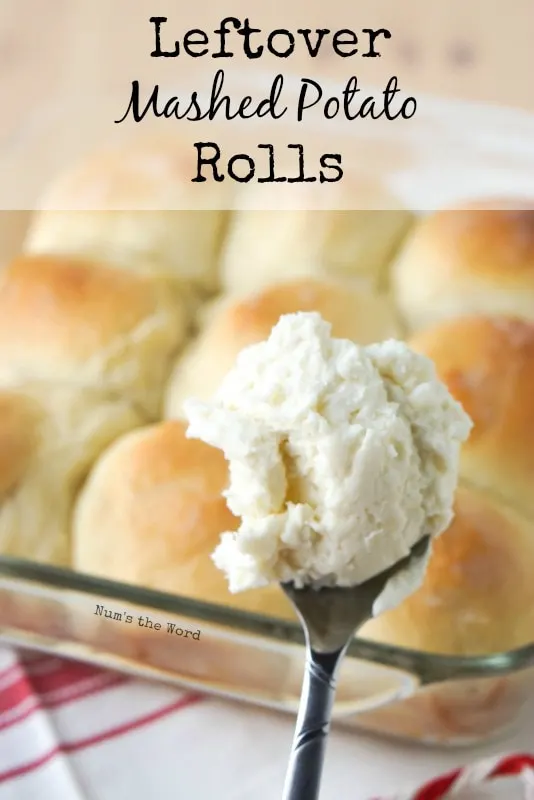 Never sure what to do with your leftover mashed potatoes? How about these Leftover Mashed Potato Rolls.
I've made these so many times with a variety of mashed potato flavors and they turn out perfect every time.
The amazing thing is that no matter what flavor your mashed potatoes were, these Leftover Mashed Potato rolls turn out absolutely delicious.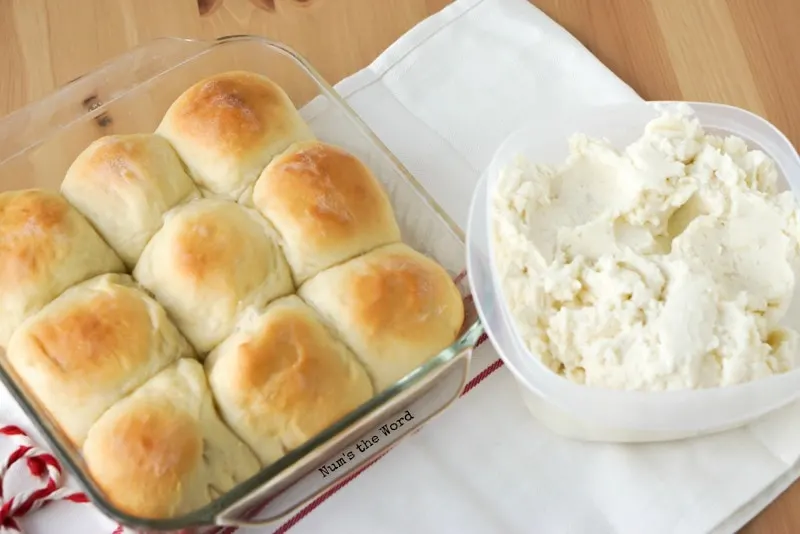 It also doesn't matter what you've put in your mashed potatoes.
Cream Cheese, Butter, garlic, herbs, broth, they turn out amazing.
I'm sure the term potato rolls isn't a new concept. In fact, it's what I based this recipe on. One of my favorite potato roll recipe.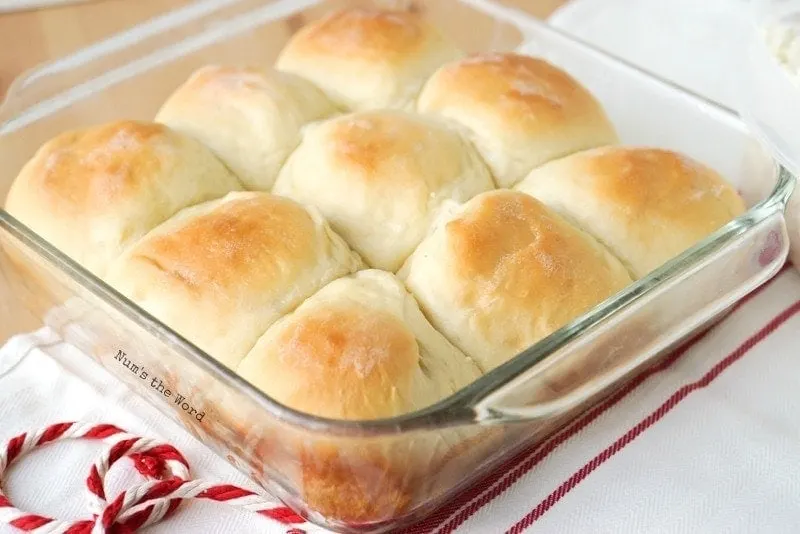 However, since I'm always recipe experimenting, I really wanted to see how they'd turnout with full blown leftover mashed potatoes.
The rolls are sweet, flavorful and work great for a roll or a bread.
The texture of these Leftover Mashed Potato Rolls is soft and not at all dense and hard.
And if I do say so myself, these taste so much better than those store bought Hawaiian Rolls.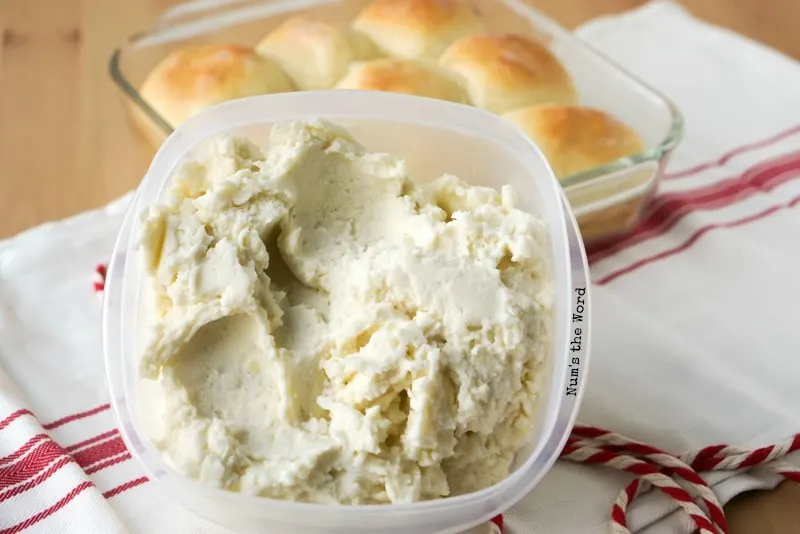 Everyone raves about those store bought rolls. But these Leftover Mashed Potato Rolls taste so much better.
And can you just imagine for a moment, how good these will taste with a slice of leftover ham or turkey inside, dipped in gravy?
Or as a side dish to your next Sunday meal?
Since Thanksgiving, I've made these rolls several times.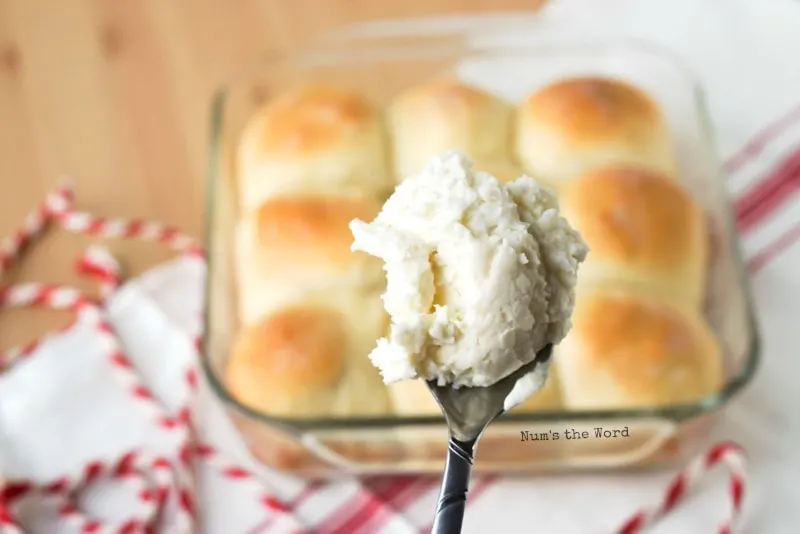 I just can't get enough. They are so sweet and I suspect would even work well (though I've not tested the theory yet, as a cinnamon roll too – since the dough is sweet.
Anyway, there are so many things you can do with this dough. The best part though is that it's a great way to use up your leftover mashed potatoes.
Re-purpose them into a completely different flavor and side dish!
Yield: Approximately 21 Rolls
Leftover Mashed Potato Bread and Rolls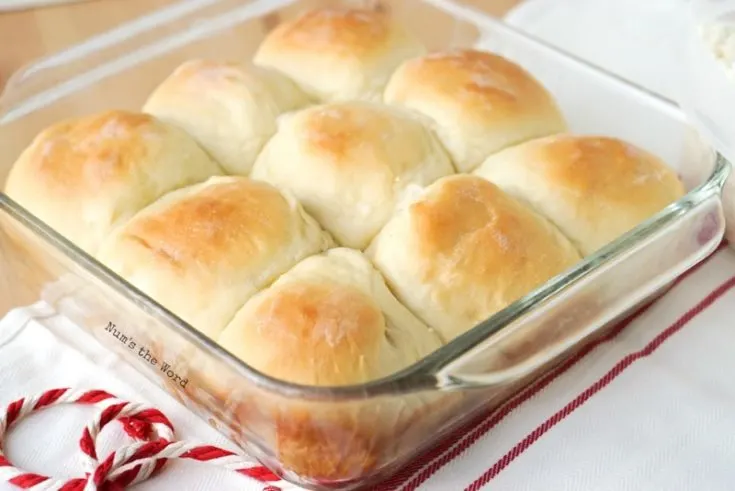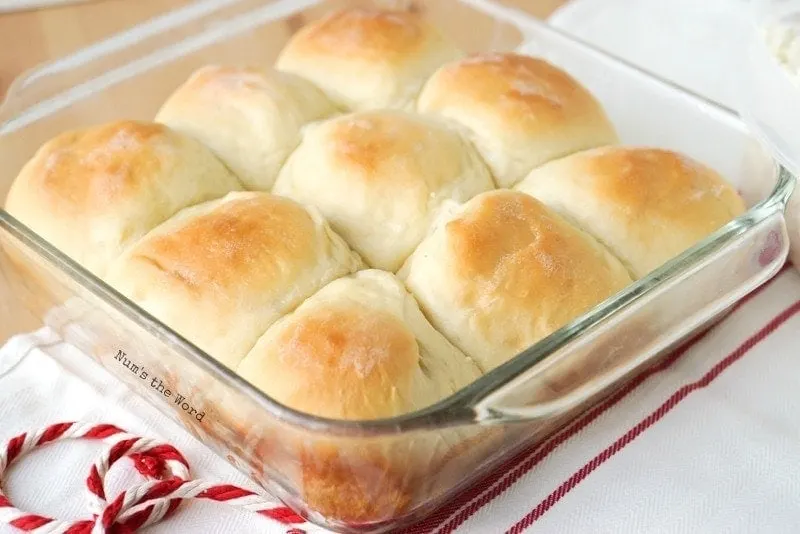 Total Time
2 hours
45 minutes
Ingredients
1 cups leftover mashed potatoes (any flavor), hot, cold or luke warm all work!
1/2 cup + 2 Tablespoons hot milk
1 Tablespoons active dry yeast
1/4 cup warm water
2 Tablespoons + 1/2 cup sugar
2 large eggs
1 1/4 teaspoons salt
1/2 cup salted butter, melted
4 1/4 cups flour
Instructions
In a mixer with a dough hook, blend mashed potatoes and milk.
Let cool to a warm but not hot temperature.
Add yeast, water and 2 Tablespoons of sugar. Mix well and cover with a dish towel. Let mixture sit for 5 - 10 minutes, allowing yeast to poof and activate.
Add eggs, 1/2 cup sugar, salt, and melted butter. Blend well.
Add flour 1/2 cup at a time until all flour has been mixed in or until dough no longer sticks to the sides of bowl.
Coat a large bowl with cooking spray. Add dough and then spray top of dough with cooking spray. Cover with a dish towel and let sit for 1 hour in a draft free spot or until mixture is doubled in size.
After mixture has doubled, take all your anger out on it and punch it a few times.
Prepare a 9x13 casserole dish and a 9x9 casserole dish for rolls by spraying them generously with cooking spray.
Grab approximately 3 Tablespoons of dough and slowly pull ends down and under the dough creating a ball. Place this in the greased casserole dish. You should be able to get 3 across and 4 down, making 12 in the 9x13 pan and 3 across and 3 down in the 9x9 pan, making 9 in the small pan.
Cover prepared dough with a dish towel and let rise again for another hour.
Preheat oven to 350*F
Bake rolls for 25 minutes UNCOVERED or until tops of rolls are golden.
Remove from oven and rub butter on top of rolls.
Serve immediately.