These Marinated Steak Kabobs are easy to make and taste amazing. The secret ingredient is Dr. Pepper so you know they'll be good! Perfect for grilling!
This post contains affiliate links.  If you click on an affiliate link and make a purchase, I will make a small percentage on your purchase, which helps keep this website running! Thank you!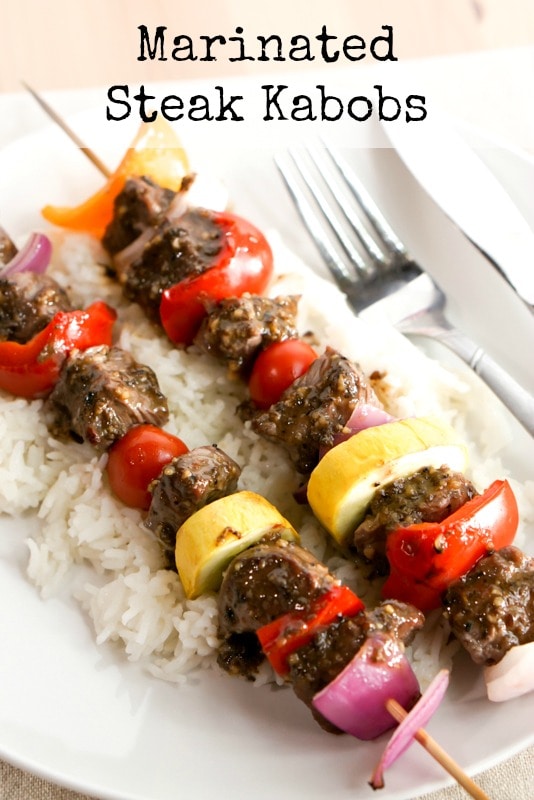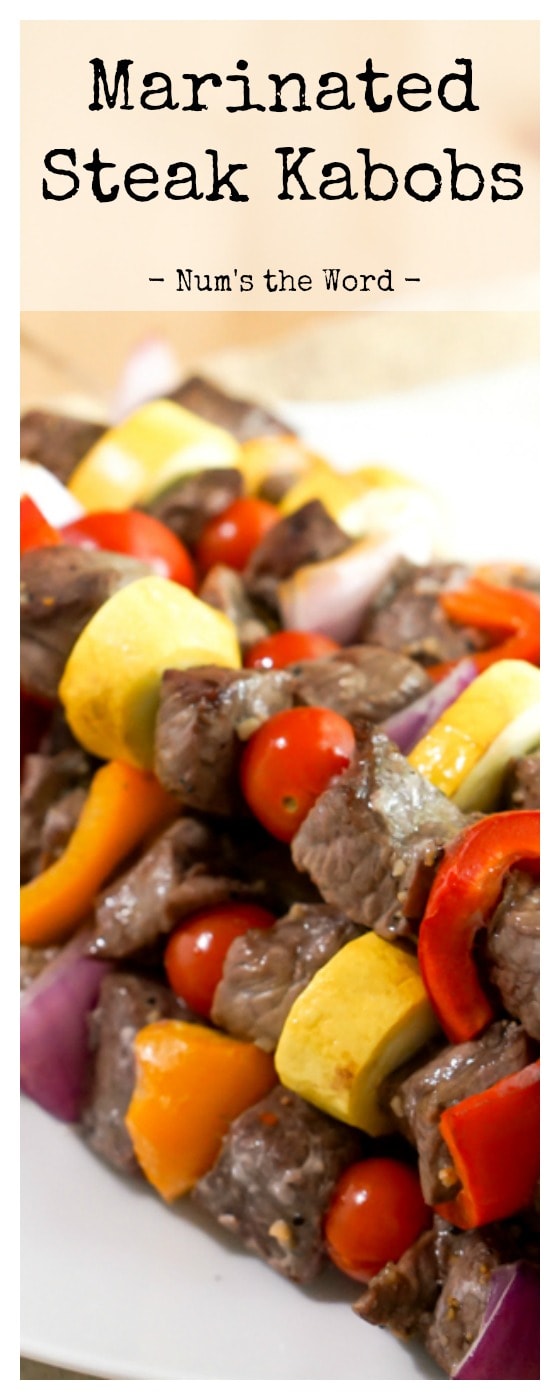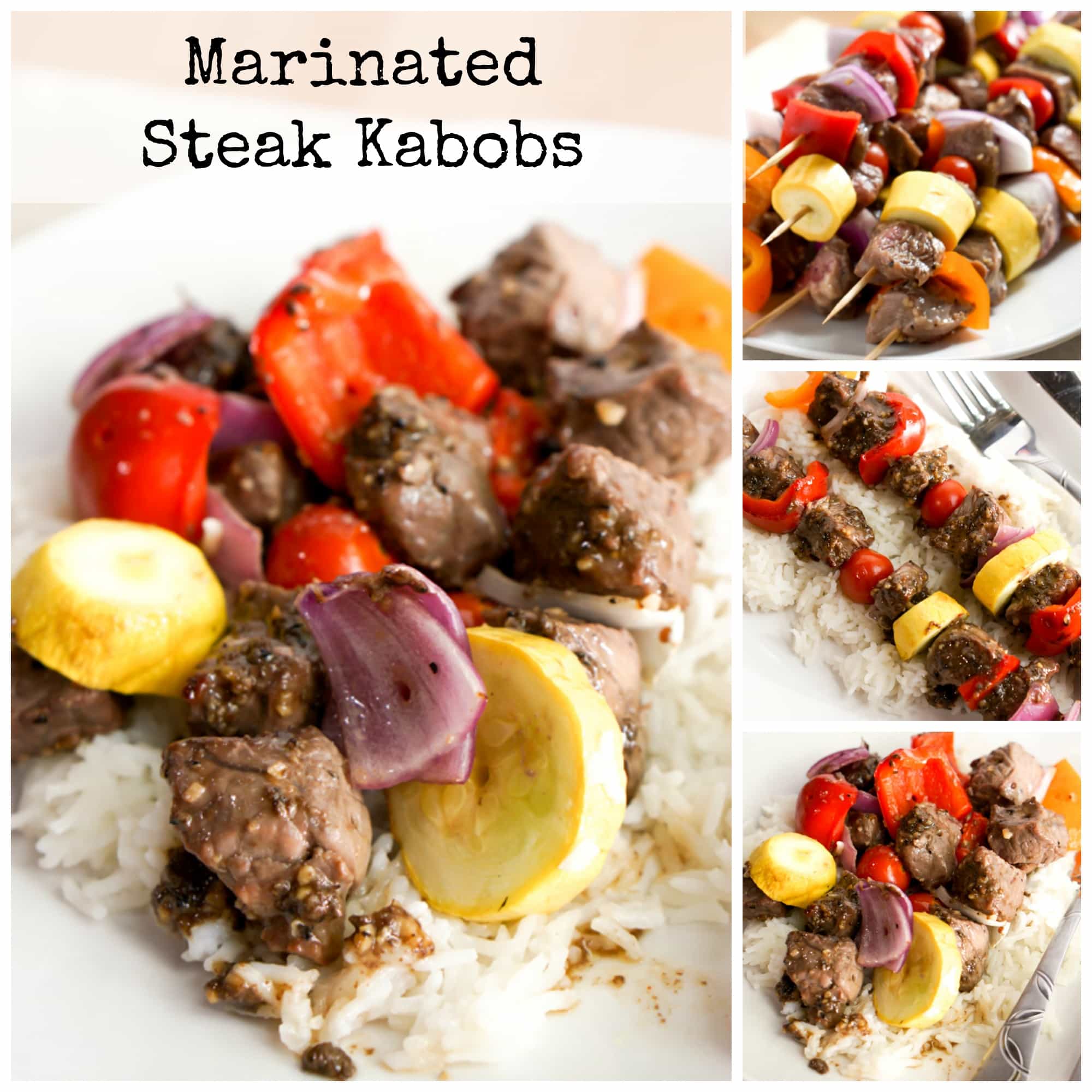 One of the best things about being a food blogger has got to be my readers!
Yes you!
You leave me awesome notes about how much you loved a recipe, or how amazing it smells as it's cooking.
You comment on my life and I feel like I am connected to so many of you!
There is nothing better than waking up to new amazing and wonderful comments on my website!  Trust me, it makes my heart soar.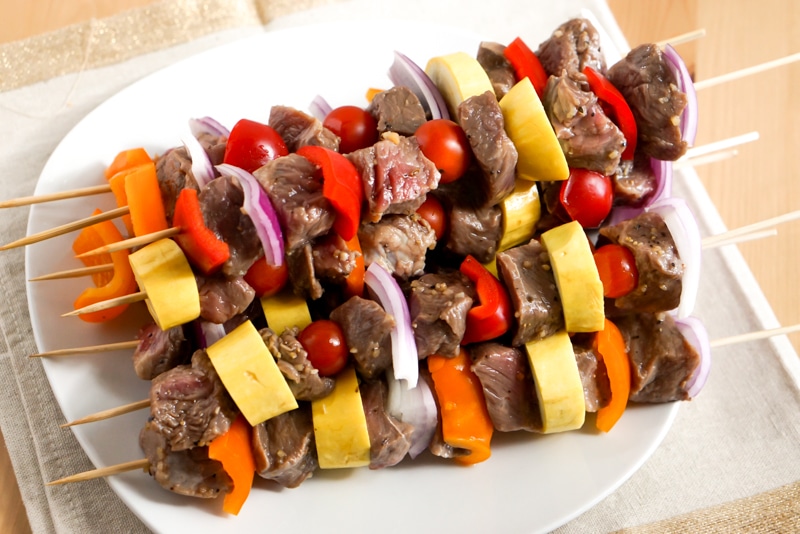 So when reader Diane Sanders, left a note on my Chocolate Dr. Pepper Float recipe on Facebook with one of her favorite ways to use Dr. Pepper, I knew I had to try it!
It's not every day a reader leaves an entire recipe for me to try.
First off, leaving me a recipe shows you've got confidence in your recipe. Most people are intimidated to cook for me, thinking I'm some sort of expert.  Trust me, I'm not.  I'm just an average mom who takes a lot of photos of what we eat!
It shows me you love the recipe and if it tickles my taste buds too, then I of course want to try it!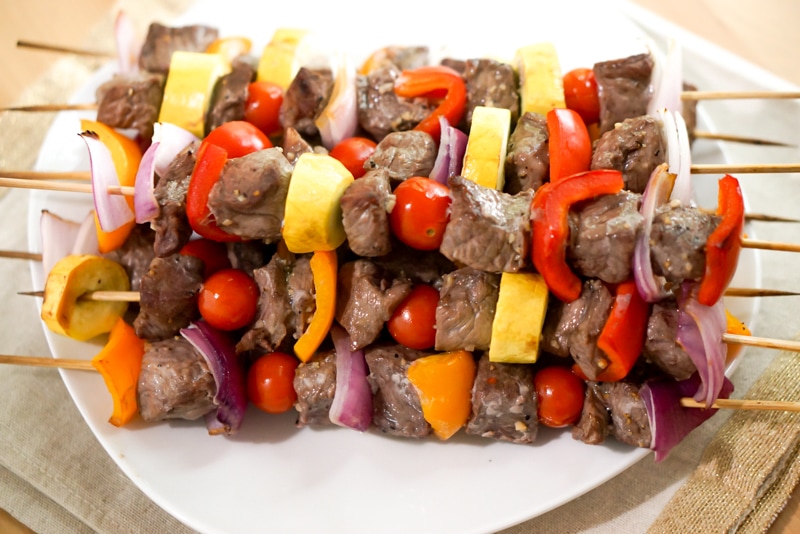 However beware, that you can't leave me a recipe, have me fall in love with it and then not allow me to share it with everyone I wont be very happy.
You have to remember, this website is my personal recipe book. It is where I want to put all of my favorite recipes so I don't have to look all over the web and cook books and chicken scratch pads to find them again.  So please don't tell me if you don't want me to share it.
I already had all the ingredients in the house for these Marinated Steak Kabobs except the meat.  So I ran down to my favorite meat market, picked up some sirloin steaks which I had them cut up for me and headed home.
I decided to make these for my husbands birthday.
And by make them I mean marinade and skewer them.  He actually had to grill them himself.
Between us, the kids and his parents, we all agreed that these Peppery Marinated Steak Kabobs were indeed as good as Diane said they'd be.  The marinade was simple and delicious.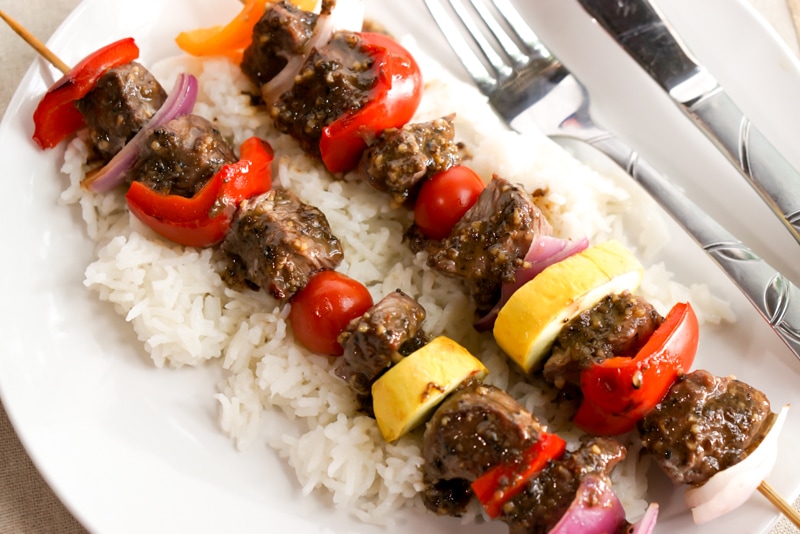 And though it didn't taste like Dr. Pepper at all, our steaks were tender and delicious.
Our entire family would agree with me when I say that this was a winner in our books.  Even my kids thought this was tasty and both wanted their own kabobs.
I'm so grateful to have such amazing readers who share their love of food with me, Thank You!!
Now as the recipe says you can serve this over rice or mashed potatoes.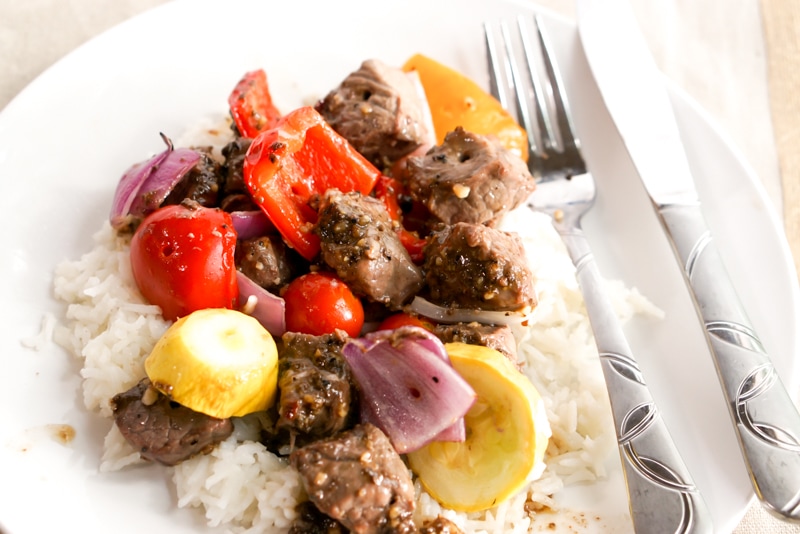 I whipped up some garlic rice and served it over a bed of that, and it was the PERFECT balance to kabobs.
If you've never made garlic rice, one day I'll post photos and a recipe here.  But until then just make normal white rice but add 2 Tablespoons of butter and 3 teaspoons minced garlic.  Cook as normal and serve!  Yum yum!
We hope you love these Marinated Steak Kabobs as much as we did.  This is a recipe that will be showing up a few more times before grilling season is over I'm sure!
Thanks Diane!!
Ingredients
1 (12 ounce) can Dr. Pepper
2 Tablespoons lemon juice
2 Tablespoons olive oil
2 Tablespoons Montreal Steak Seasoning
14 ounces sirloin steak, cut into kabob or stew meat sized pieces
1 yellow squash, chopped
1 orange pepper, chopped
1 red pepper chopped
1 small container grape tomatoes
1 large red onion
Any other vegetables you enjoy like mushrooms or zucchini
Precooked Rice or Mashed Potatoes
Instructions
Mix Dr. Pepper, lemon juice, olive oil and seasoning in a large zipper bag or container.
Add steak and marinated overnight.
Skewer meat with vegetables and set aside.
Pour seasoning into a small pot and bring to a simmer. Simmer for 30 minutes.
Place kabobs on grill and brush marinade over kabobs as they cook.
Remove from grill and serve over rice or mashed potatoes.
https://numstheword.com/marinated-steak-kabobs/
Other Steak Recipes You'll Love…