Barbecue Beef Cups are an easy 30 minute meal that works great for on the go! These make a perfect freezer meal, reheat well and are now one of my favorite meals!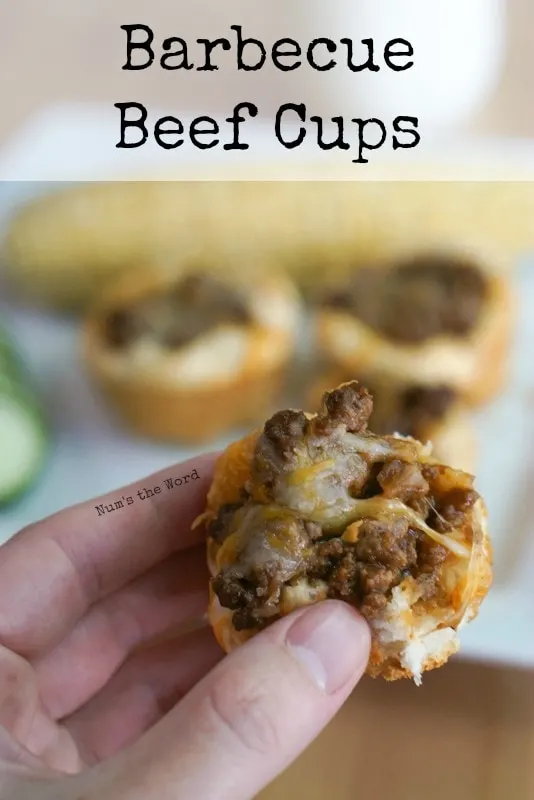 Have you ever made a meal, taken one bite and said – YES! This is good!?
I have. These barbecue beef cups were one of those meals for me. The idea sounded good and so I went with it. The final product however, was better than I initially expected. It wasn't just good, it was REALLY good.
As in, now one of my favorite meals good. However there's a catch.
My husband, who generally agrees entirely with me on about every food item, didn't like these barbecue beef cups at all. I was shocked!
It is quite literally one of the first foods we've eaten in the last several years that we didn't fully agree on.
My husband however, doesn't care for sweetened beef in any form. I love it. I love the sweetness and the flavor that comes with this meal.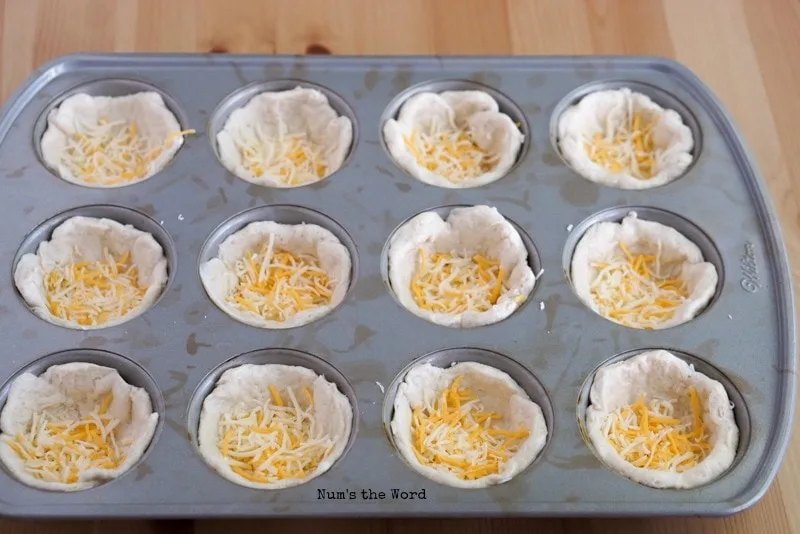 I also love that it works great as a freezer meal as well as leftovers. Because my husband didn't care for it, I ate ALL of these over several days.
Now I will say that even though my husband was not a fan, that has not stopped me from making them again…and again.
I tend to eat them for 3 days straight and also pass some on to my In-laws to enjoy too.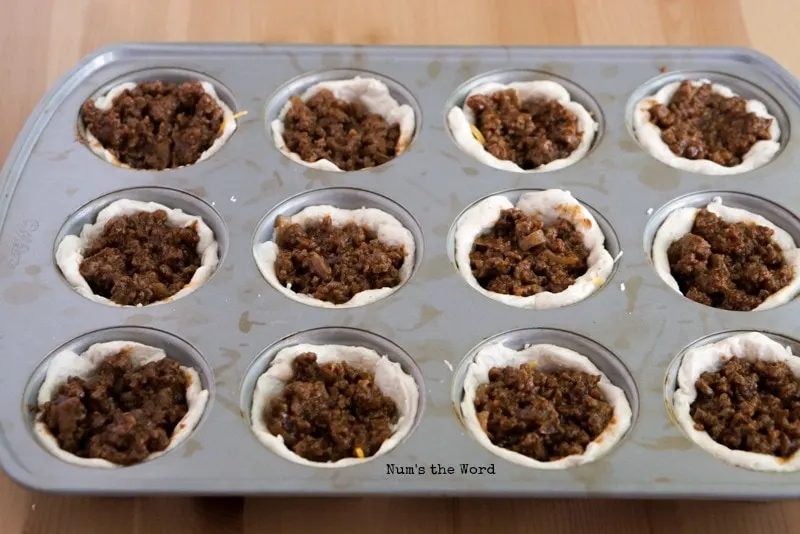 Despite my husbands dislike for this meal, the rest of us all agree that it's delicious.
Even my toddler thought these were dang good and kept asking for more!
And I never get tired of them. Every time I reheat leftovers I literally say, wow…this is good. How can my husband not like these? These barbecue beef cups are REALLY REALLY good!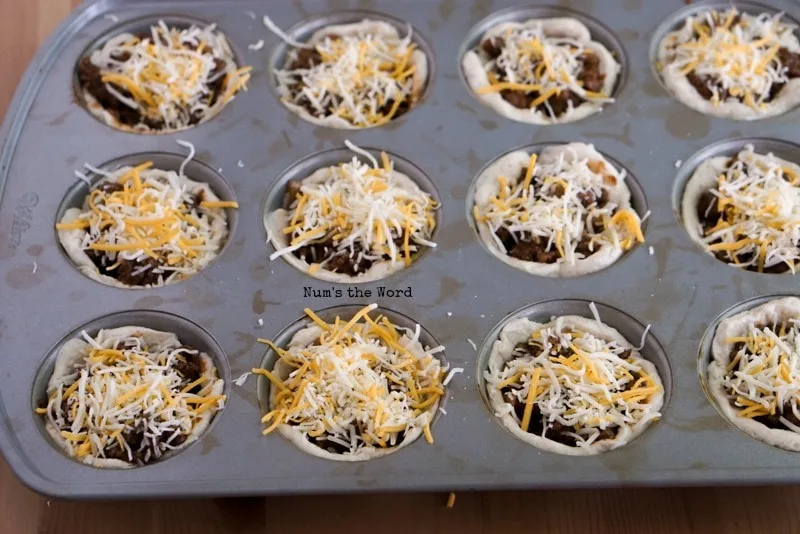 So let's break down why YOU should make them.
1) These Barbecue Beef Cups are so so sooo good.
If you are a fan of Korean Beef – which is also a sweetened beef, then you'll like these!
2) These Barbecue Beef Cups are so EASY. Quite frankly one of the easiest meals you'll ever make!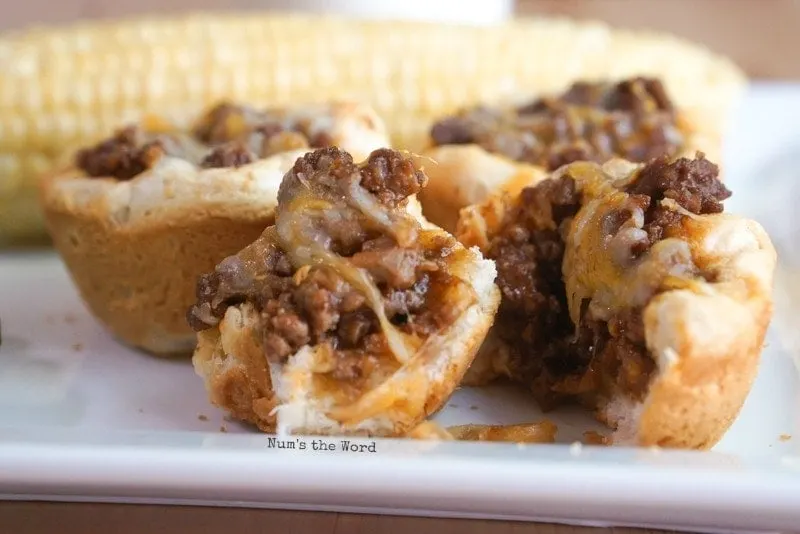 3) This is a 30 minute meal and everyone loves a good 30 minute meal!
3) These Barbecue Beef cups are perfect for on the go! Dinner in the car between soccer or gymnastics!
4) These Barbecue Beef Cups reheat well! Any meal that works as leftover is a good meal in my book!
5. You can make these ahead of time and then freeze them! A perfect quick meal for friends, or make ahead meals for when baby comes!
See…with all these reasons of why these are a great meal to make, why wouldn't you?!
So don't be like my husband. Give then join me in showing him that I'm not the only one who loves these!
Yield: 12 biscuits
Barbecue Beef Cups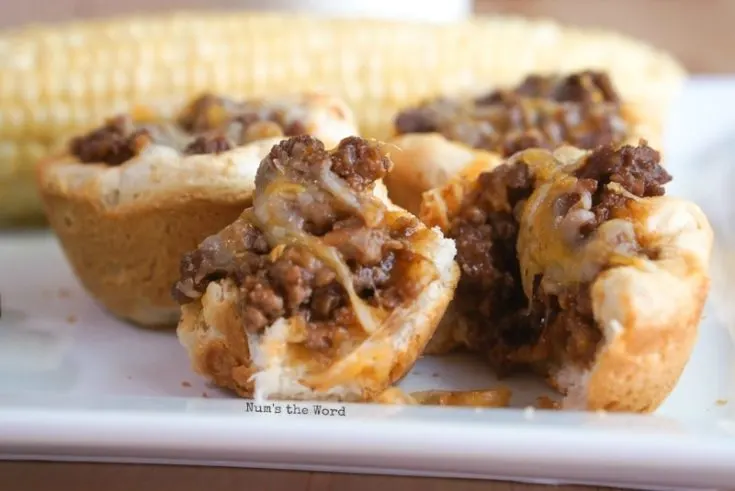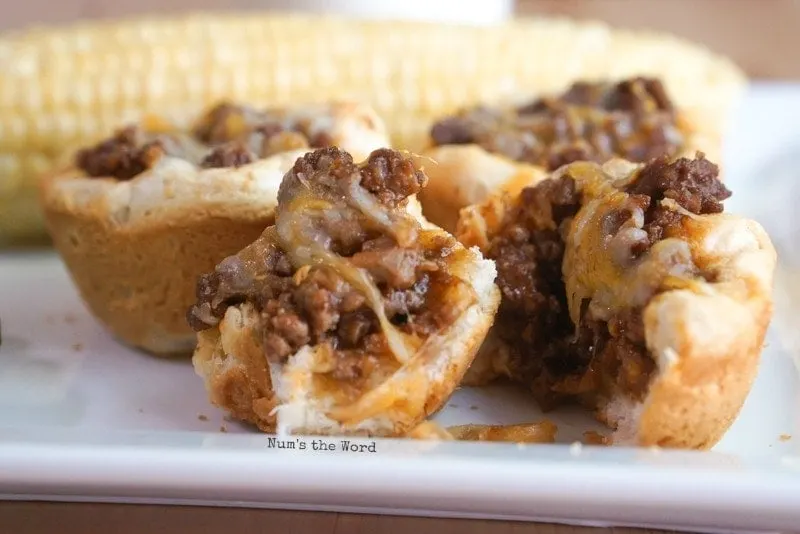 Ingredients
1 pound ground beef
1/2 cup yellow onion, diced
2 Teaspoons garlic or 1 Tablespoon garlic paste
3/4 cup barbecue sauce
2 Tablespoons brown sugar
1 can Flaky refrigerator biscuits
3/4 cup sharp shredded cheese
Instructions
In a skillet combine ground beef, onion and garlic. Cook until beef is cooked through and onion is translucent.
Add barbecue sauce & brown sugar. Stir and cook for 5 minutes.
Preheat oven to 350*F
Take biscuits and stretch out between your fingers. Push them into a muffin tin. If biscuits are thick then split then in half before stretching out.
Spoon beef mixture into center of each biscuit.
Top with cheese.
Bake for 12 minutes or until biscuits are done.
Serve immediately.
Notes
There are THREE ways to do this for a freezer meal.
1) Toss ground beef, onions, garlic, bbq sauce and brown sugar into a freezer bag. When ready to make, toss all items into a skillet and cook as directed.
2)Make BBQ beef as directed. FREEZE the beef in a freezer bag. When ready to eat, Thaw beef mixture in the microwave or in a skillet adding extra bbq sauce as needed and then proceed with the directions as written.
3) Make entire meal. Bake in oven as directed. THEN once cooled, place beef cups into a freezer bag. When ready to make them the way that has worked best for me is to nuke them in the microwave for a few minutes until thaw (I can't tell you how long exactly as every microwave is unique). Once thawed, pop back into muffin tins, toss on some extra cheese and bake for 10 - 12 minutes to crisp up. OR if you don't want to do the microwave method, just pop them back into a muffin tin and bake COVERED for 20 minute then uncover, top with extra cheese and bake for another 10 minutes or longer depending on oven.
Originally published on November 9, 2015
Photos updated and republished June 10, 2017