Get ready to try a great meal from the American West with this breakfast classic – the Denver Omelette! This hearty but fluffy omelette guarantees a satisfying start to any day!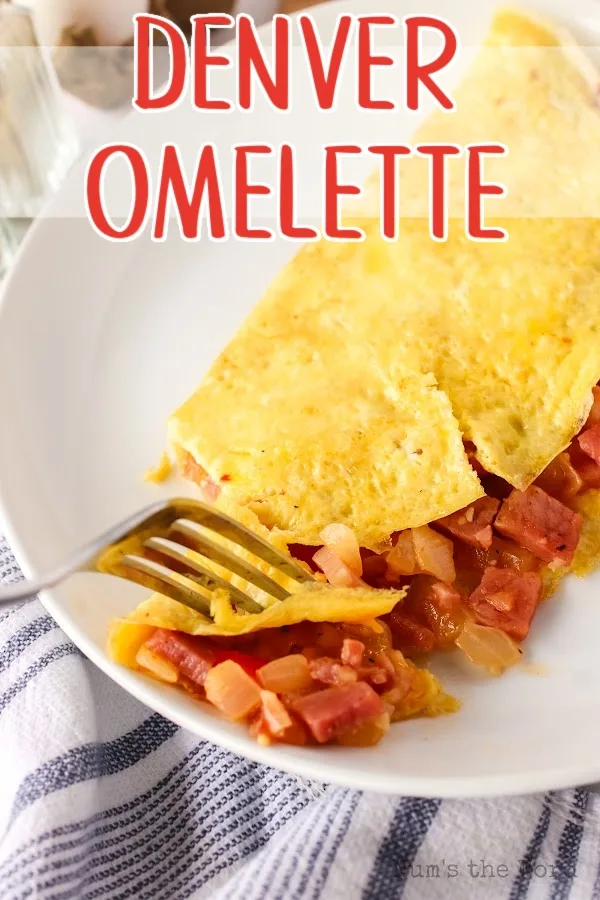 This Denver Omelet is not your typical egg dish – it's a hearty and filling breakfast!
Think of biting into a yummy egg cushion to uncover a flavorful pile of sautéed veggies, ham, and gooey cheese. It's nothing short of mouthwatering!
Packed with protein from eggs and ham, this is a breakfast that will fuel you through the day.
Though it's got an impressive appearance, this Denver omlete recipe is surprisingly simple and quick to prepare – perfect for busy mornings.
And you're not confined to breakfast alone! Enjoy it for brunch, lunch, or a speedy dinner.
Switch it up with your favorite veggies or cheeses to make this recipe uniquely yours.
The blend of fluffy eggs, ham, crispy veggies, and melted cheese is the perfect combo.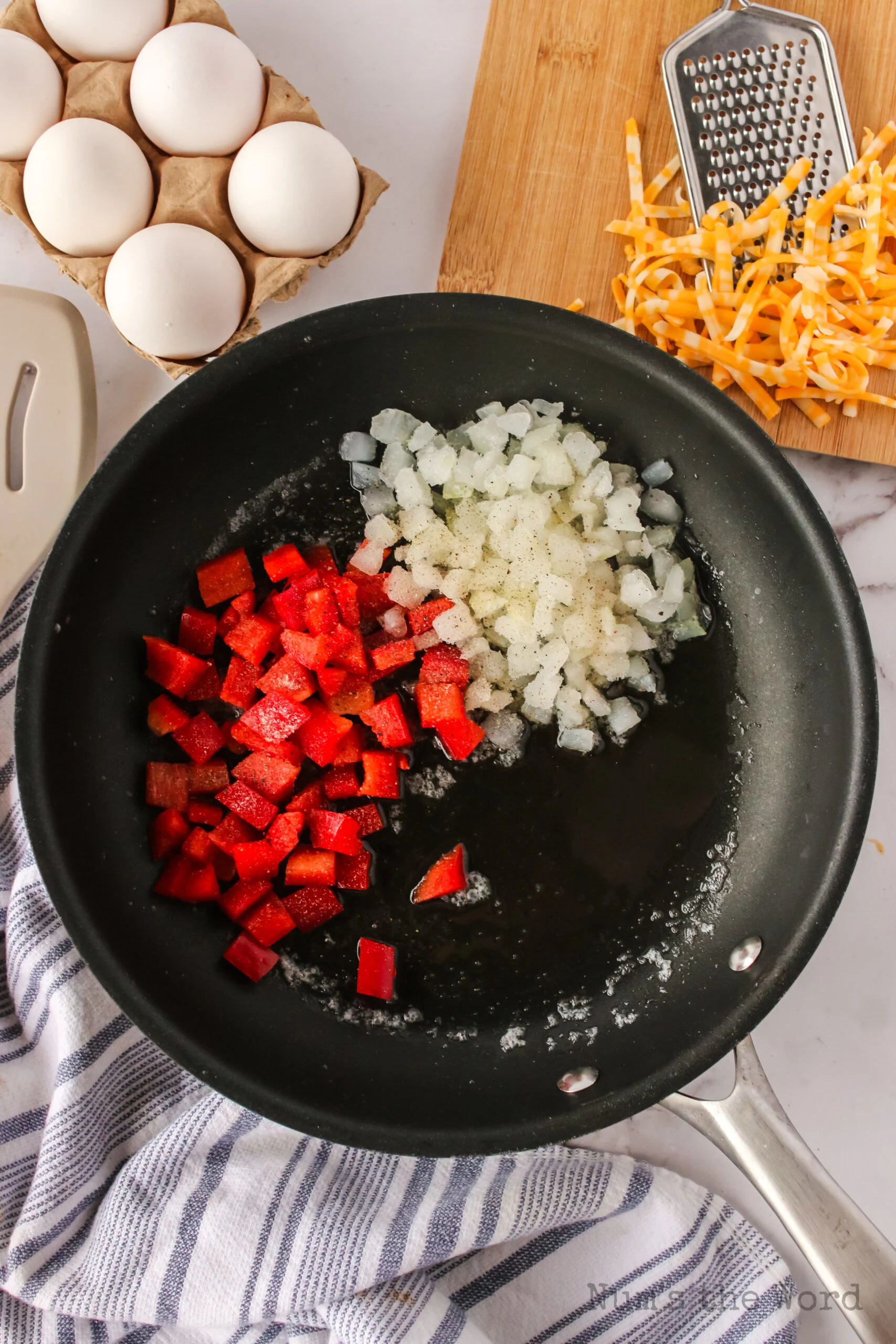 What is a Denver Omelette?
A Denver Omlett, also affectionately known as a Western Omelette, is an iconic American breakfast staple.
It's a fluffy, folded egg blanket wrapped around a hearty filling of sautéed bell peppers, onions, diced ham, and cheese, creating a very filling and delicious breakfast.
Despite its simple ingredients, this classic omelet is super yummy and has the perfect texture. It's sure to be a favorite!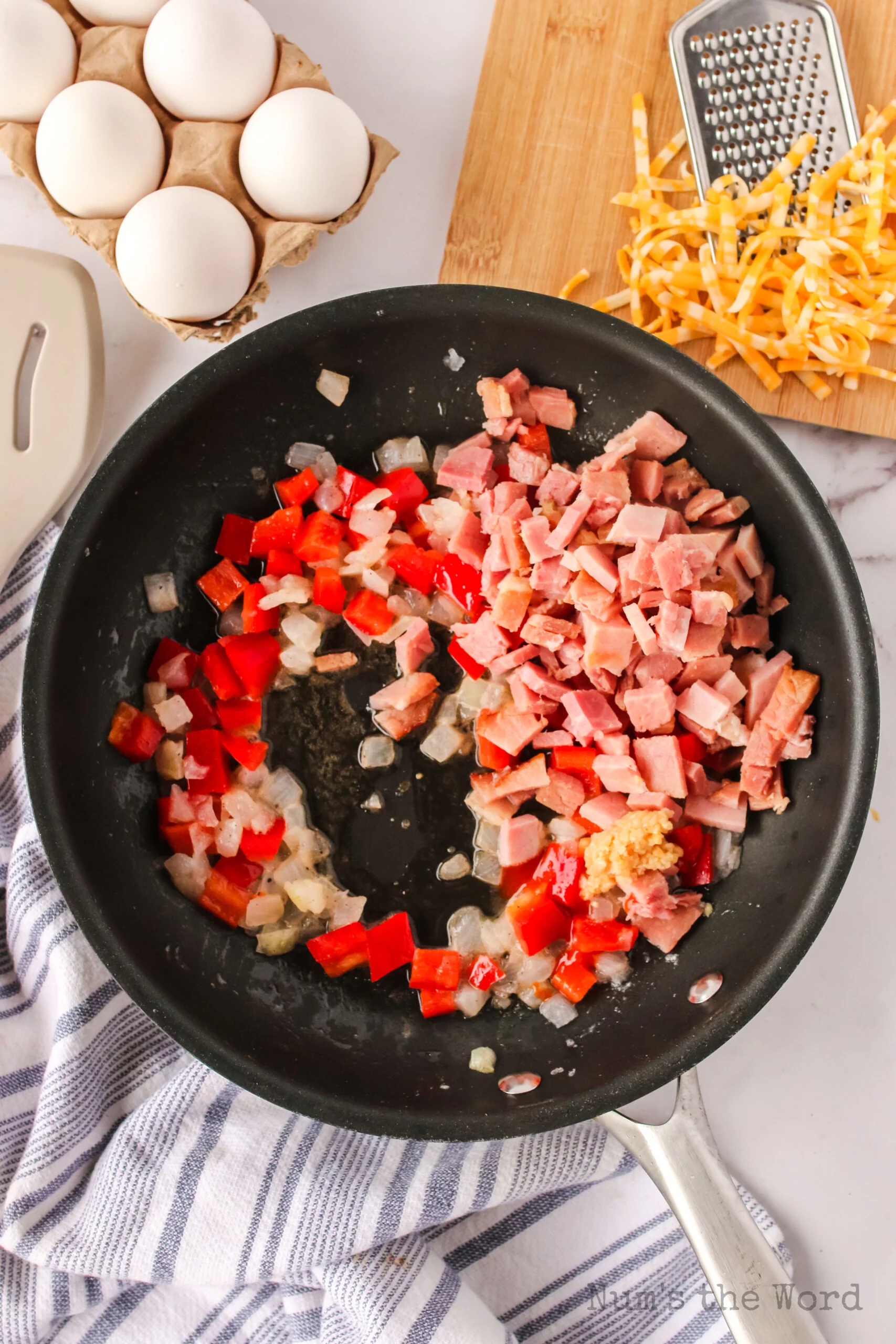 What is in a Denver Omelette?
This recipe for a classic Denver Omelet recipe includes the following list of ingredients:
Unsalted Butter: It not only aids in sautéing the veggies but also prevents the eggs from sticking to the skillet.
Red Bell Pepper: Adds a burst of color and a sweet crunch.
Yellow Onion: Offers a slightly sweet and mild flavor.
Seasoned Salt & Black Pepper: These basic seasonings enhance the overall flavor.
Leftover Ham: A great way to use leftover ham, adding a hearty, savory element.
Garlic: Adds a hint of zest.
Tabasco Sauce: Gives the dish a spicy kick for those who enjoy heat.
Large Eggs: The main component of any omelette.
Water: A secret ingredient to make the eggs fluffier.
Colby Jack Cheese: This cheese beautifully melts inside the omelette, providing a creamy, gooey layer.
Pro Tips:
The shredded cheese can be swapped for other flavors like cheddar cheese if desired.
I prefer sweet bell peppers but a green bell pepper will work too.
Deli Ham works if you've got that on hand.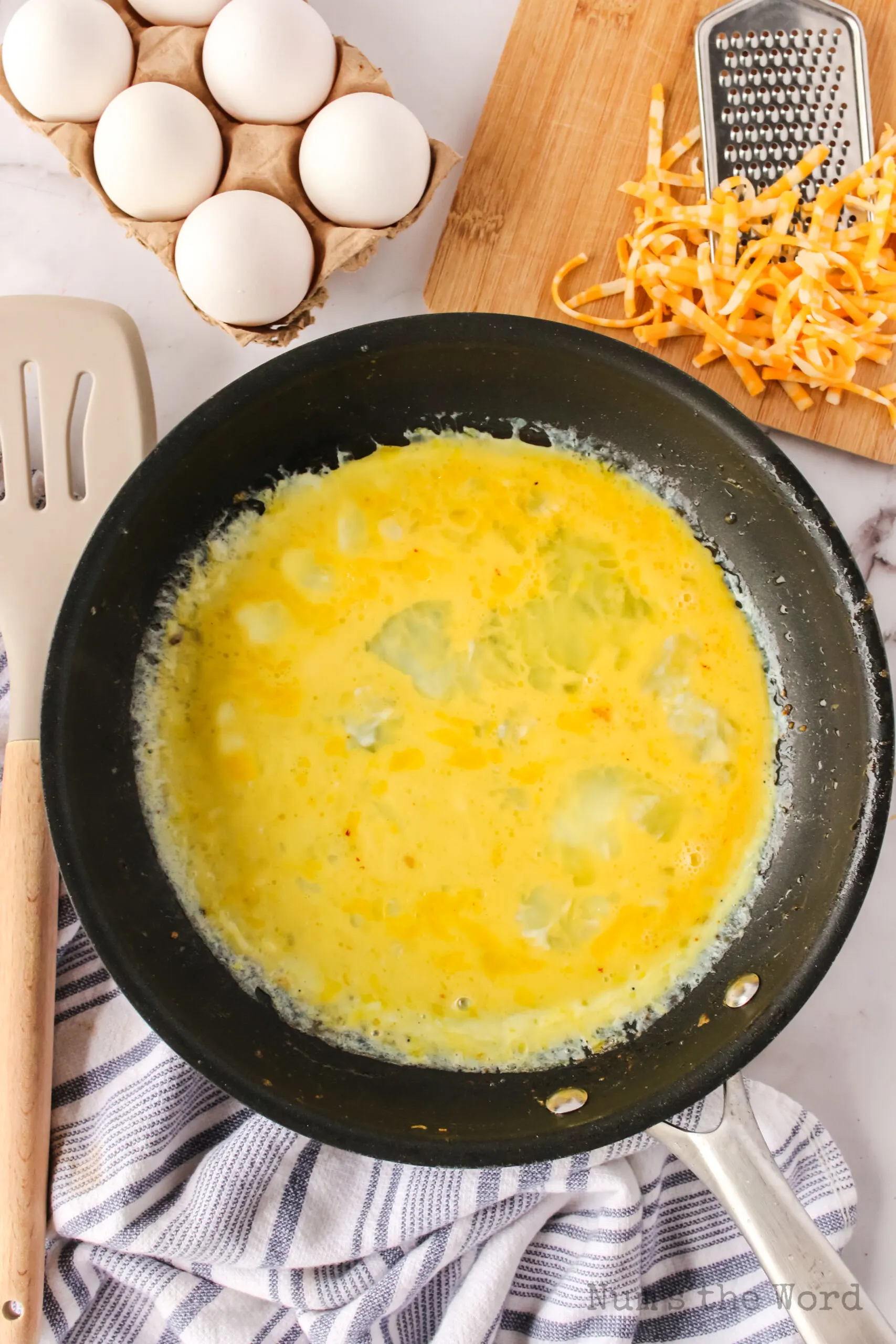 How to Make a Denver Omlette
A good Denver omelet is easy to achieve! It's an easy breakfast or dinner option that your whole family will love!
In a skillet, sauté the bell pepper and onion in melted butter. Then stir in the garlic, ham, and Tabasco sauce.
Remove the mixture from the non-stick skillet and melt some more butter in the same skillet.
Pour in the scrambled eggs and let them cook then sprinkle cheese over the eggs.
Place the earlier prepared ham mixture over half of the egg mixture and fold the other half over.
Repeat this process for the second omelette until golden brown.
Pro Tips:
Remember, the key is patience – don't rush the eggs. Let them cook slowly over medium heat for the best results.
Use a large nonstick skillet to keep the omelet from sticking.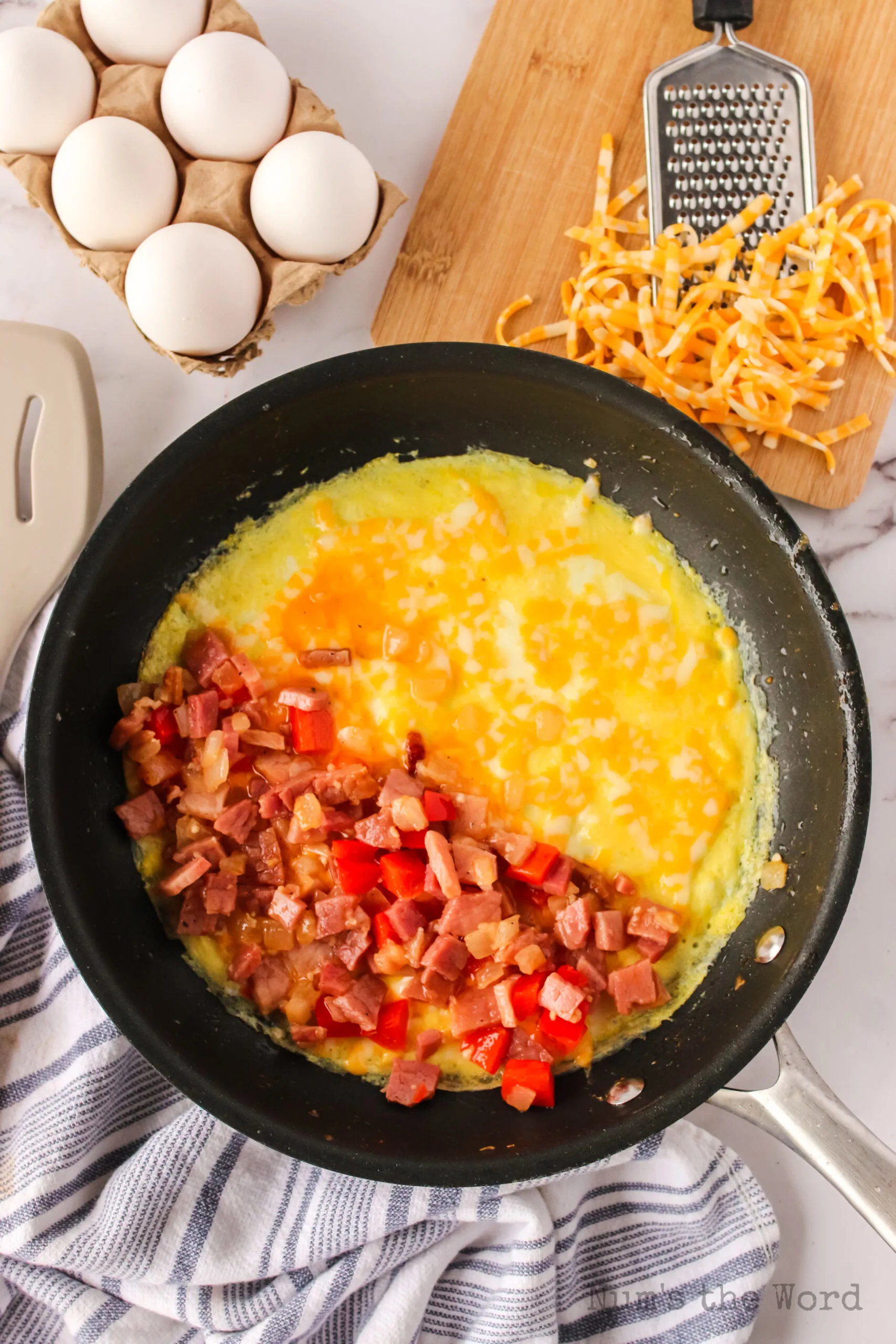 Why is it Called a Denver Omelette?
The Denver Omelette draws its name from its city of origin – Denver, Colorado.
As the story goes, this hearty omelette was initially served as a sandwich filler by the early Western pioneers.
Over time, it evolved and gained popularity as a standalone breakfast dish and was named after the city that first popularized it.
Who Invented the Denver Omelette?
While there isn't any specific individual credited with the invention of the Denver Omelette, it's generally agreed that it originated in the Western United States.
Its roots are believed to lie with the early Western pioneers, who were known for their resourceful cooking and needed hearty meals to fuel their hardworking days.
It makes sense to me! They probably didn't have a lot to work with and a simple meal that was also filling would have been ideal.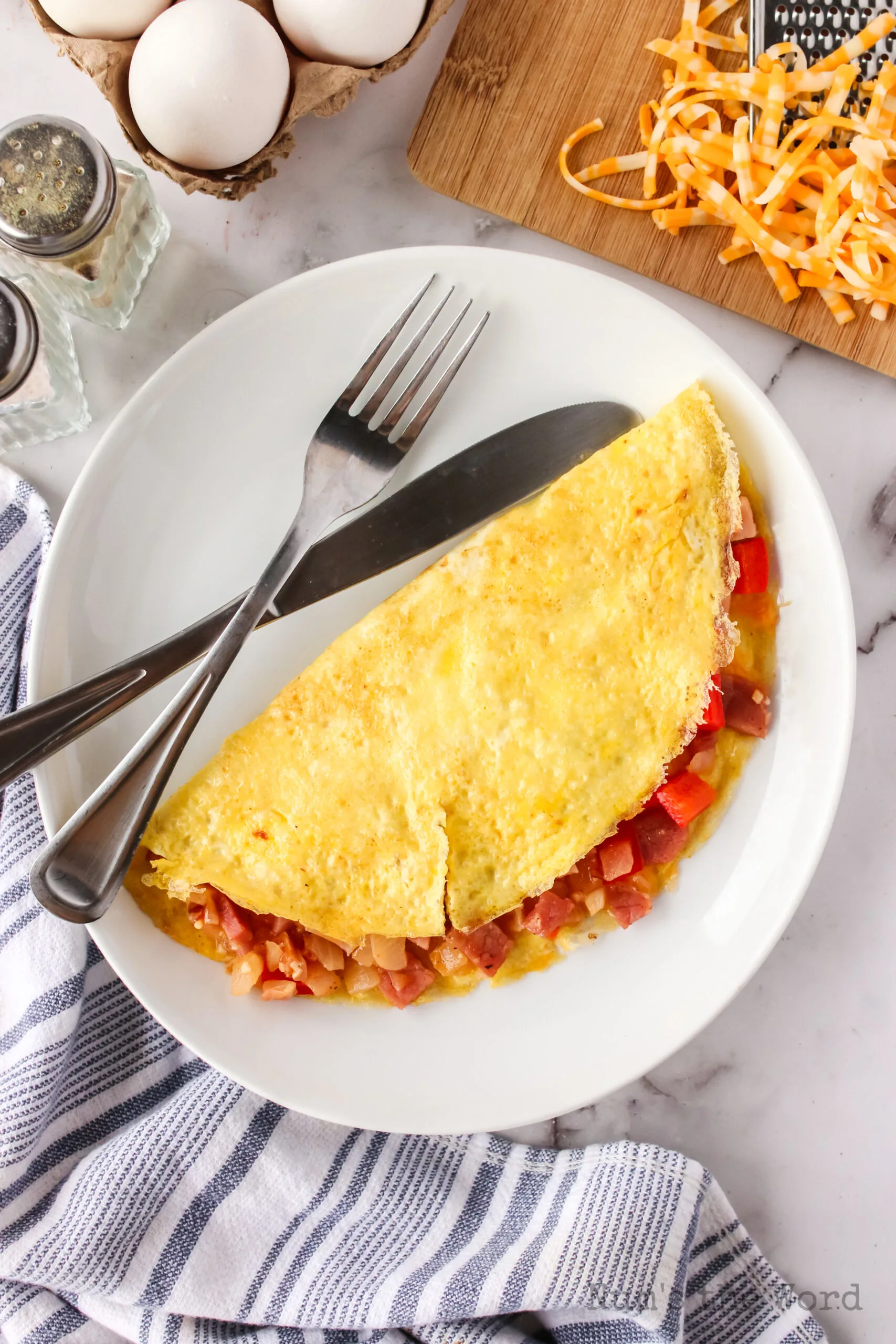 What to Serve with a Denver Omelette
This cheese omelet pairs perfectly with a wide range of sides.
For a classic breakfast combo, try toast, hash browns, or fresh fruits.
Want to make it a brunch? A side salad will do just right.
And don't forget to round it off with a cup of your favorite juice or tea.
Here are some simple recipes to get you started: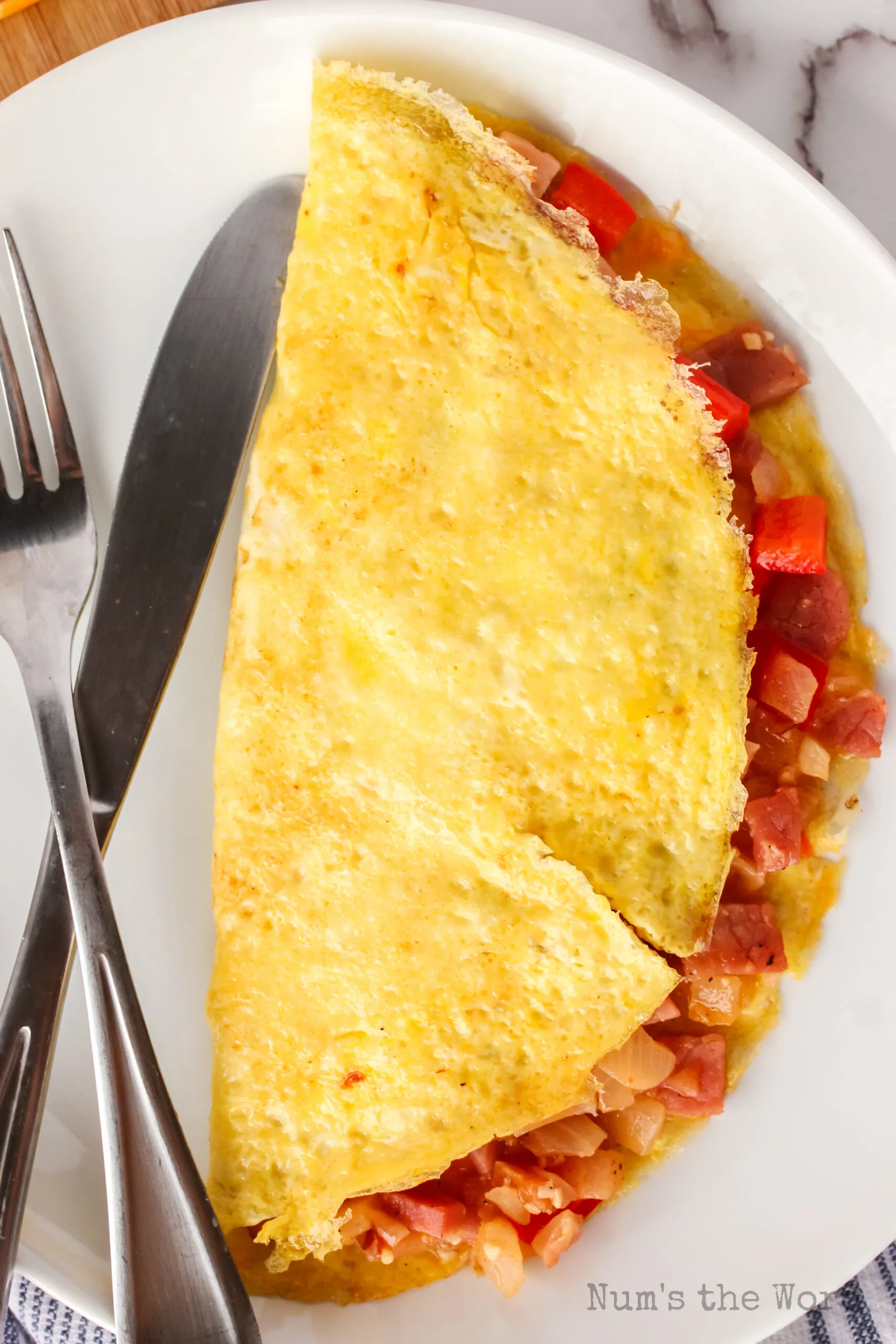 Are Denver Omelettes Gluten Free?
Yes, Denver Omelettes are naturally gluten-free, making them a great option for those following a gluten-free diet.
Just be sure to double-check your ham, cheese, and seasonings, as some brands may include additives that contain gluten.
Can I Substitute Ham with Another Ingredient in a Denver Omelette?
Absolutely! Feel free to customize this big omelet with the ingredients you love or have on hand.
You could swap ham for bacon, sausage, or even tofu for a vegetarian spin.
Though you can't go vegan as the eggs are absolutely essential for this dish.
Try different cheeses and veggies to add new flavors to your omelette too. Spinach would be a good one since it is such a mild flavor.
Can You Make a Denver Omelette Ahead of Time?
Absolutely! The ham and veggie mixture can be prepared in advance and stored in an airtight container in the refrigerator.
Then, all you have to do is prepare the omelette when you're ready to eat.
This is a great way to save time on busy mornings!
Can You Freeze a Denver Omelette?
Technically, you can freeze this Healthy Denver Omelette, but I don't really recommend it.
The texture of eggs and cheese can change upon thawing and reheating, leaving them less appealing than when fresh.
It's best to enjoy your classic Denver Omelette fresh or within a day or two if refrigerated.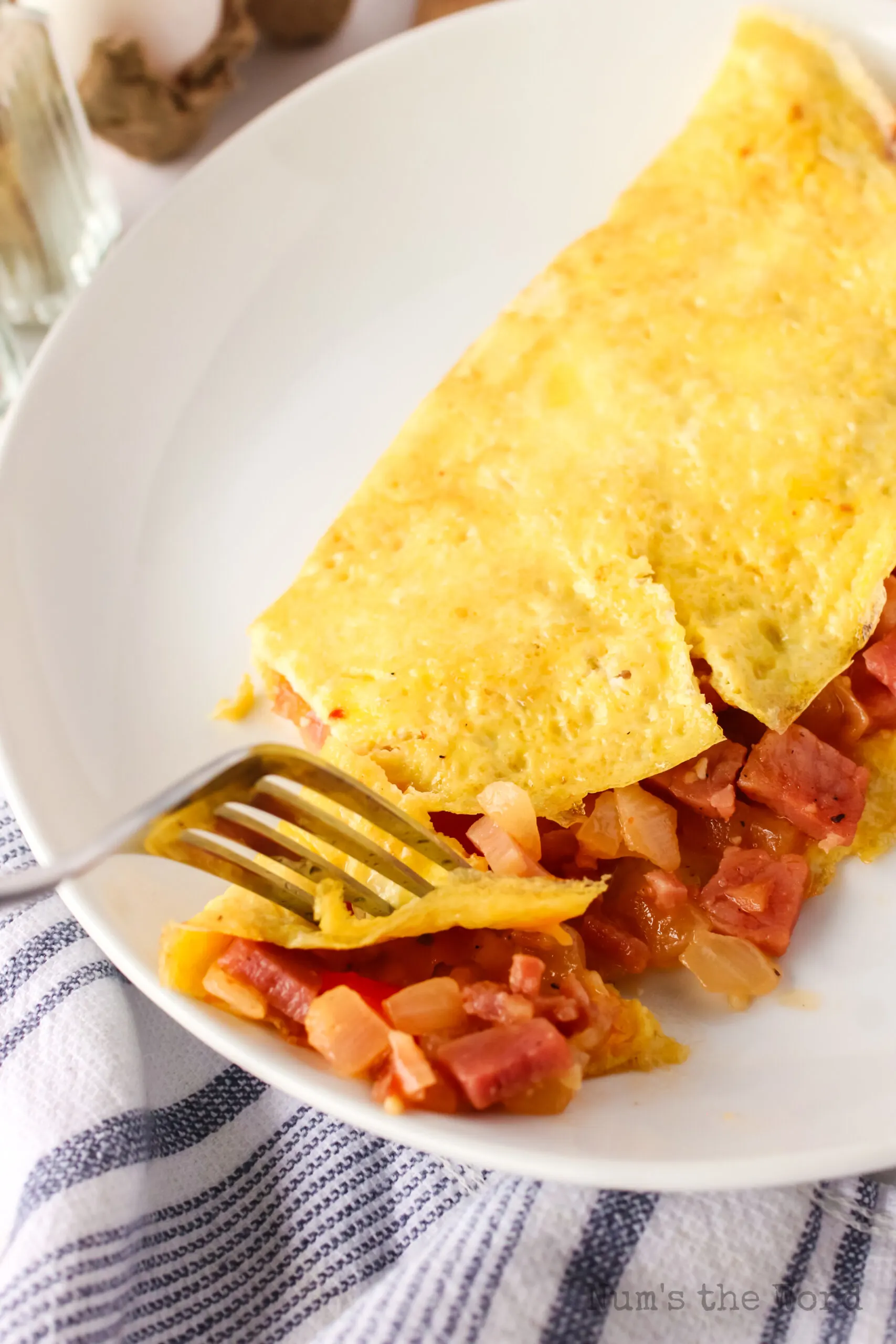 The Denver Omelette is a classic, hearty breakfast that will never disappoint. Enjoy it with a side of toast and a hot cup of apple juice, and you've got a great start to your day!
Yield: 2 Servings
Denver Omelette
Whip up a classic Denver Omelette for a hearty breakfast! This easy-to-follow guide will help you master this flavor-packed omelet!
Ingredients
Instructions
In a 10" skillet, melt butter.
Add bell pepper, yellow onion, salt and black pepper. Mix well.
Cook for 5 minutes or until the onion is translucent and soft.
Add garlic, ham and tabasco and cook for 2 more minutes.
Remove onion mixture and set aside.
In the same skillet, melt 2 teaspoons butter (half a tablespoon).
In a small bowl, whip up 2 eggs with a fork. Beat well.
Once butter is melted, swirl butter around the pan and add scrambled eggs.
Gently swirl the pan around to coat the entire pan with egg.
Let cook for about 2 minutes. Eggs should be about 90% cooked
Spread cheese on top of the omelet.
Scoop half the onion ham mixture and place on only half the omelet.
Starting with the filled side, slide the omelet out onto your plate.
Gently fold the non filled side on top of the omelet as it slides out of the pan.
Repeat for the second omelet.
Nutrition Information:
Yield:
2
Serving Size:
1
Amount Per Serving:
Calories:

501
Total Fat:

37g
Saturated Fat:

19g
Trans Fat:

1g
Unsaturated Fat:

15g
Cholesterol:

480mg
Sodium:

1455mg
Carbohydrates:

10g
Fiber:

1g
Sugar:

5g
Protein:

32g