Cheesy Hash Brown Casserole also known as Funeral Potatoes are simple to make and kid approved! Perfect fresh, reheated or as a freezer meal!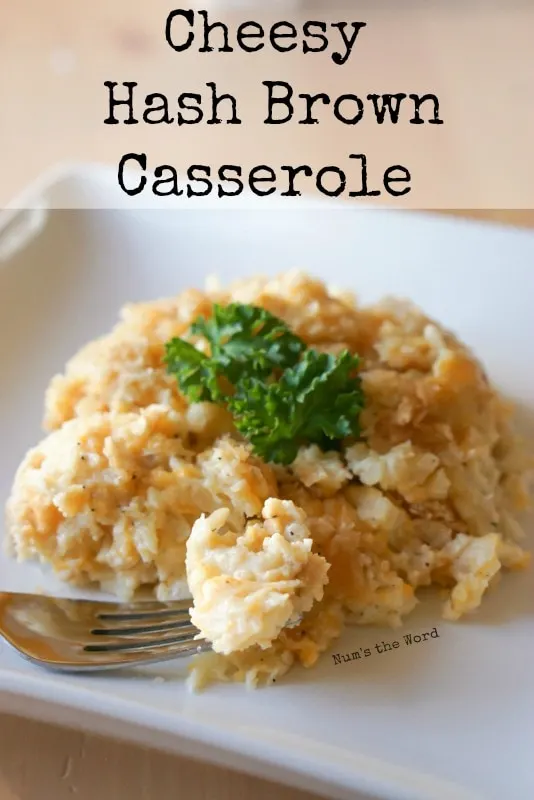 I'm fairly certain my little family is Cheesy Hash Brown Potato Casserole'd out.
In an effort to find the best recipe, we've been eating this A-LOT.
We've made quite a few variations and interestingly enough it's the onions that keep getting in the way.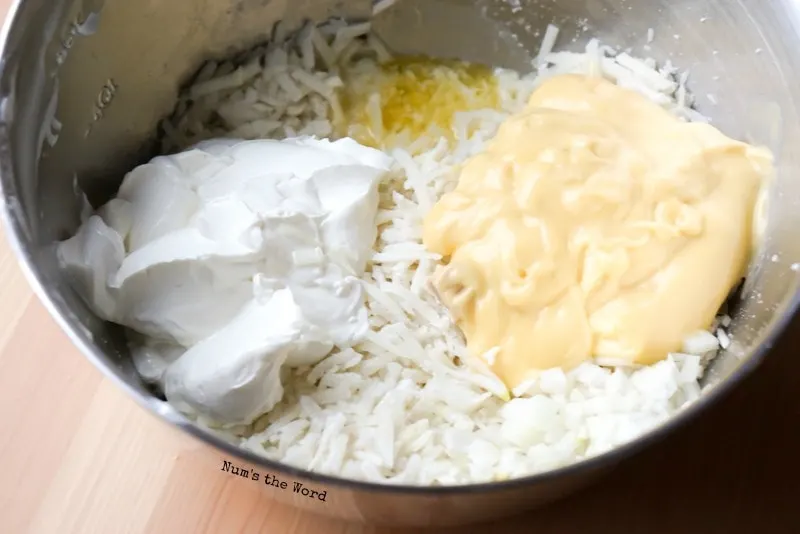 There were too many onions, making the casserole too powerful, then the onions were crunchy, then still crunchy then perfect onions but the topping wasn't right.
However, I was determined to find the perfect recipe.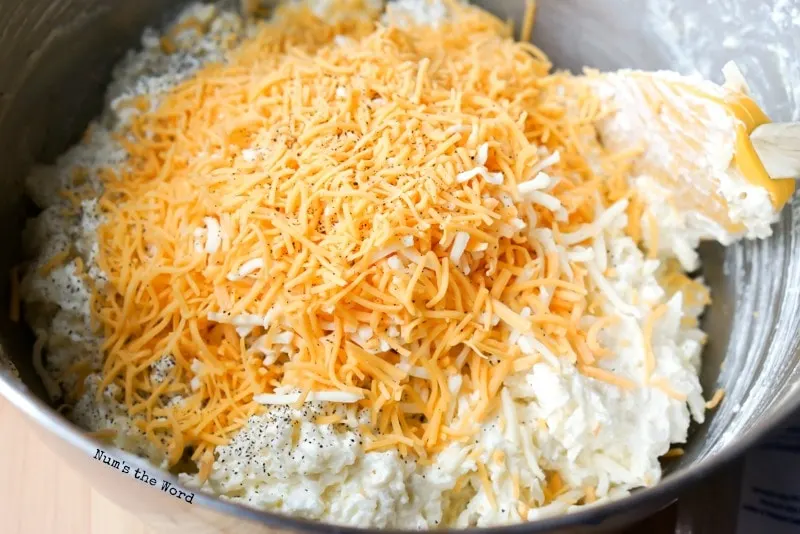 Well, perfect for us.
Cheesy Hash Brown Casserole is a simple dish that most people have had over the course of their life, and most people love.
This casserole is also often referred to as 'Funeral Potatoes' as they are often found as a side dish at a funeral meal.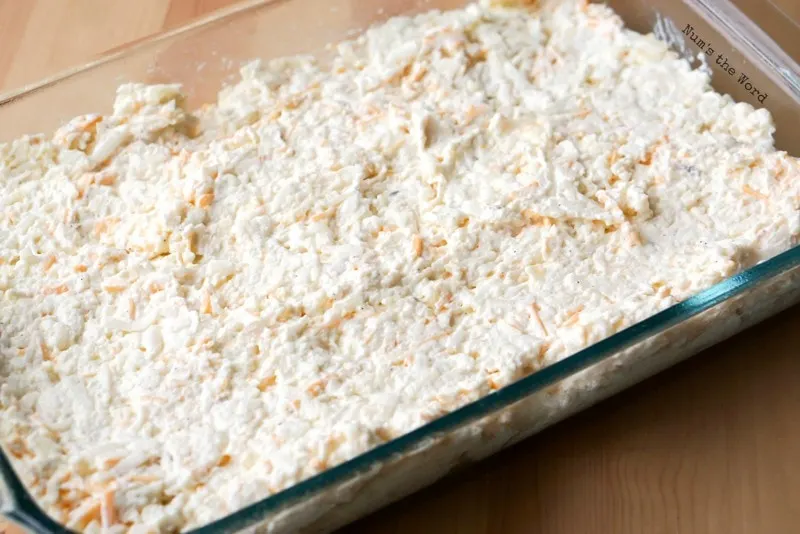 No matter what you call them, they are a beloved favorite side dish for many.
I know some families that have these at every holiday meal.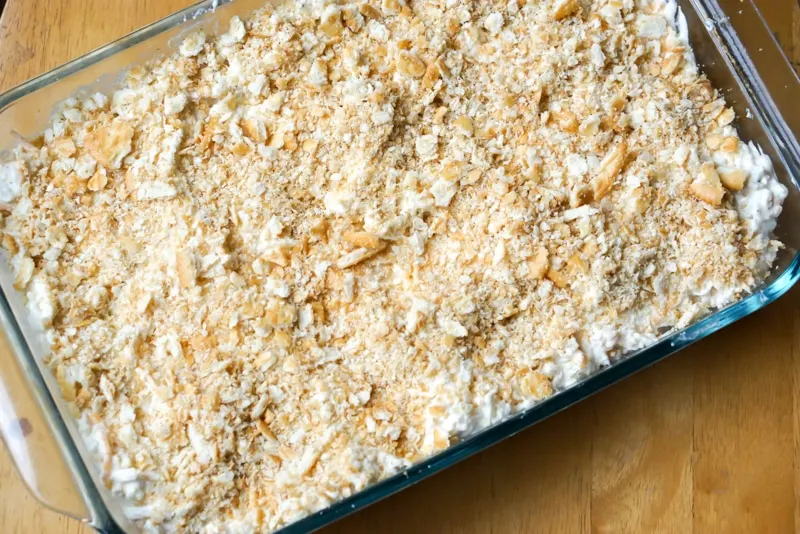 This dish is required at Thanksgiving, Christmas and Easter for some families.
Then there is our family.
We eat it (a lot lately) when we've had company over for dinner.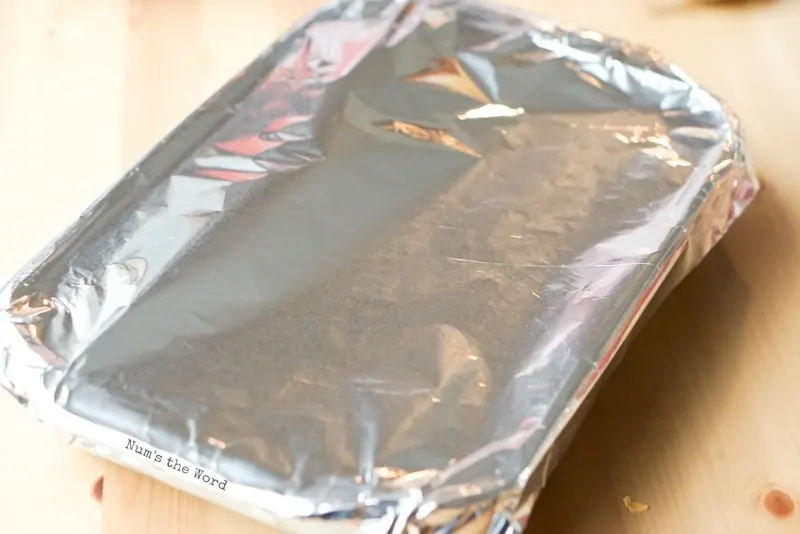 We have a variety of friends over to dinner at least once a week and ALWAYS recipe experiment on them.
Some meals are good, some bad, some EH.
But EVERYONE gets recipe experimented on.
It's the one thing you can count on in our house.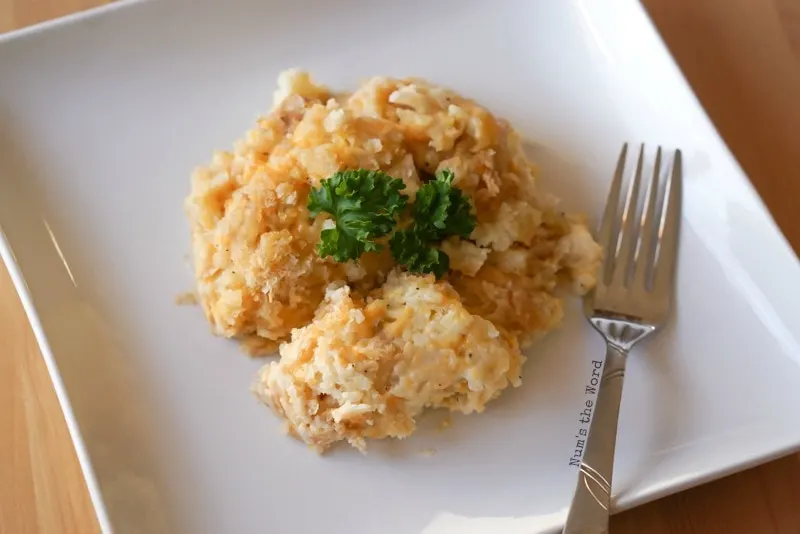 And so out of ALL the people that have had these in the last few months, NONE of you got the good recipe.
That one, we just happened to enjoy with my in-laws and the missionaries at our church.
And this recipe is the winner.
The onions aren't crunchy, the topping adds a perfect crunch and flavor and the entire dish is a winner the first time around a reheats exceptionally well.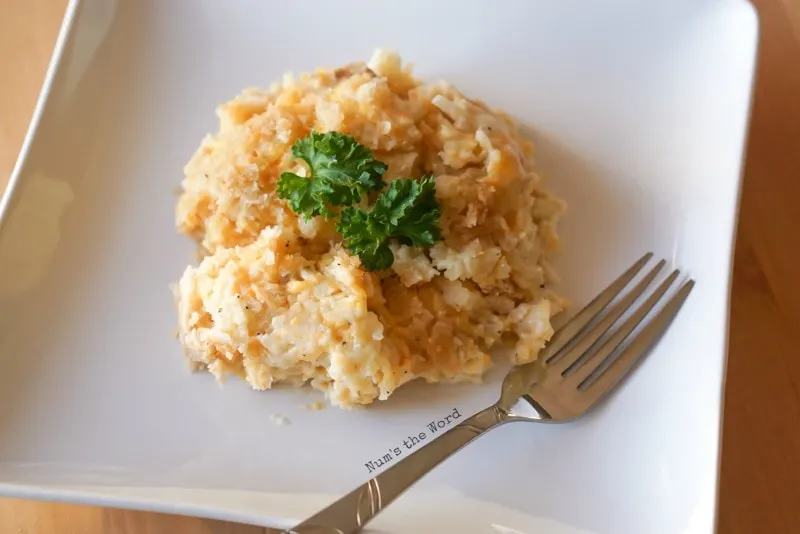 Another thing to think about when making this dish is that it can be made into a freezer meal and kept for up to 3 months in the freezer.
And if you aren't into making multiple dishes for dinner, add some chicken or turkey and make this into a full meal.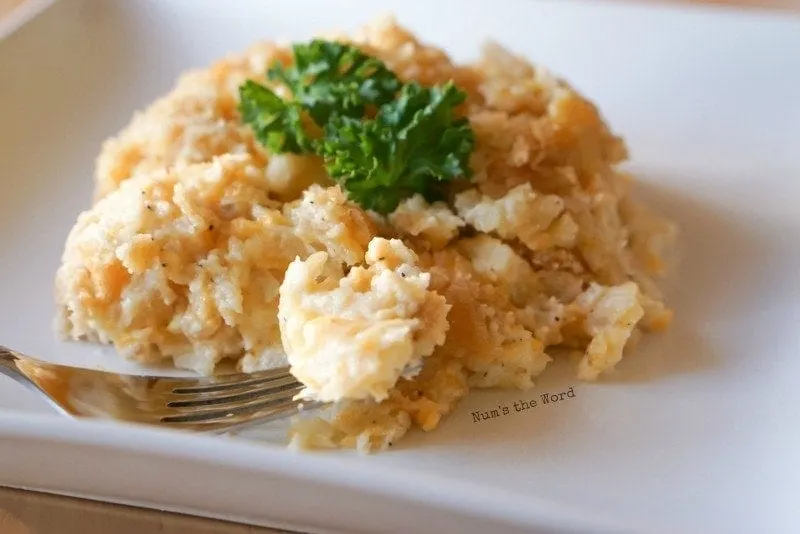 If you love Cheesy Hash Brown Casserole, then given this one a try.
It's our favorite and I hope will become yours too!
Yield: 10 Servings
Cheesy Hashbrown Casserole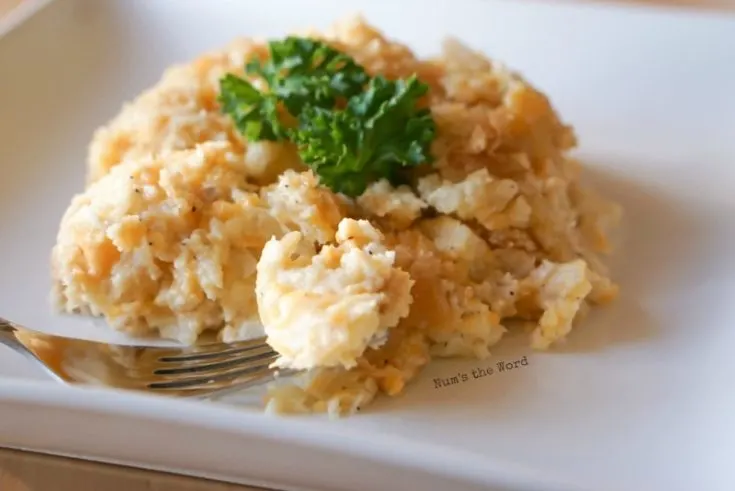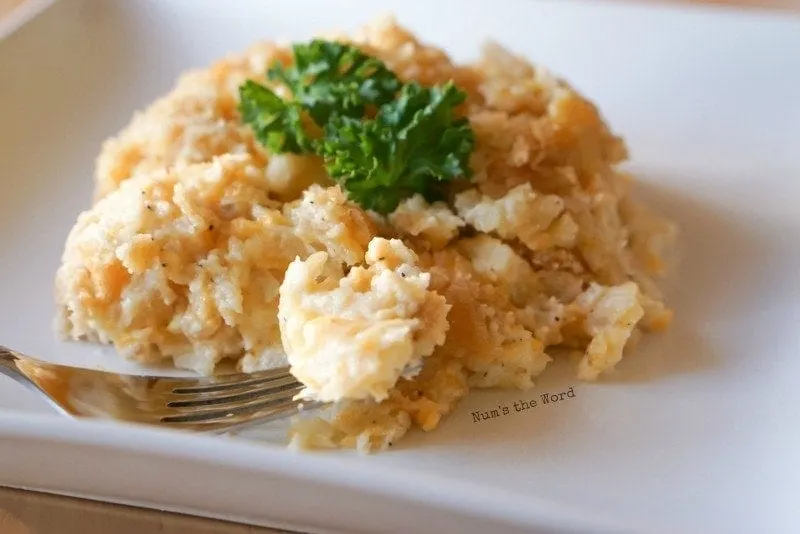 Ingredients
1 (16 ounce) bag of frozen hash browns, thawed
1/2 cup melted butter
1 (10.5 ounce) can cream of chicken soup
2 cups sour cream
1/4 cup of diced yellow onions
2 cups sharp cheddar cheese
1 teaspoon salt
1/4 teaspoon black pepper
1 sleeve of Ritz crackers (approximately 24), crushed
2 Tablespoons butter, melted
Instructions
Preheat oven to 350*F
Coat a 9x13 casserole dish with cooking spray.
In a small bowl combine dried onion & water. Set aside for 5 minutes to allow onions to re-hydrate.
In a large mixing bowl combine hash browns, butter, cream of chicken soup, and sour cream. Mix well.
Add re-hydrated onions, cheese, salt & pepper. Mix well.
Pour mixture into prepared casserole dish.
In a separate bowl combine crushed Ritz crackers and melted butter. Stir together then spread over casserole.
Cover with foil and bake for 45 minutes.
Remove foil and bake for 5 more minutes.
Serve Immediately.