If you love Cinnamon Rolls, you'll love Cinnamon Swirl French Toast. A new family favorite breakfast item that will have you asking for seconds! Cinnamon Roll Bread turned into French Toast!
This post contains affiliate links.  If you click on an affiliate link and make a purchase, I will make a small percentage on your purchase. This helps keep this website running! Thank you!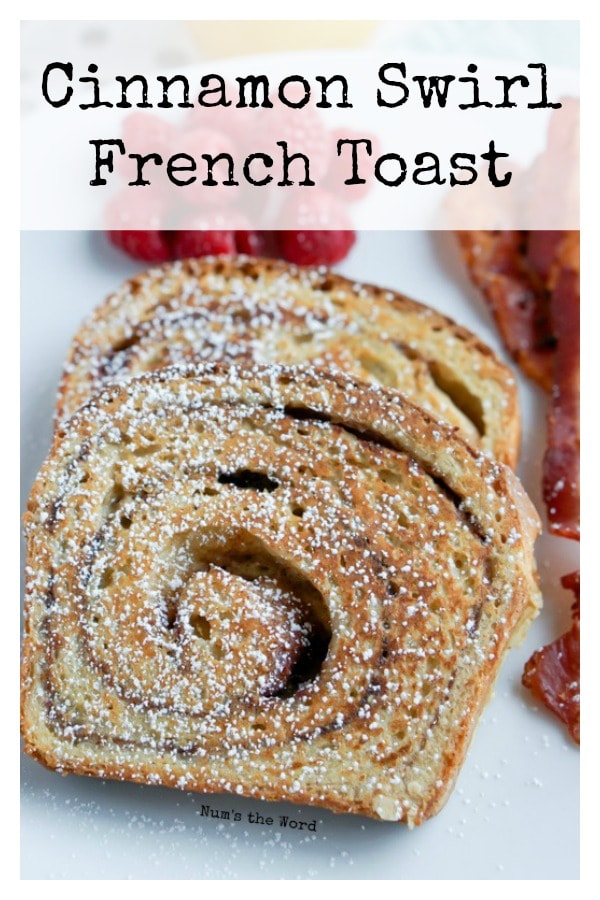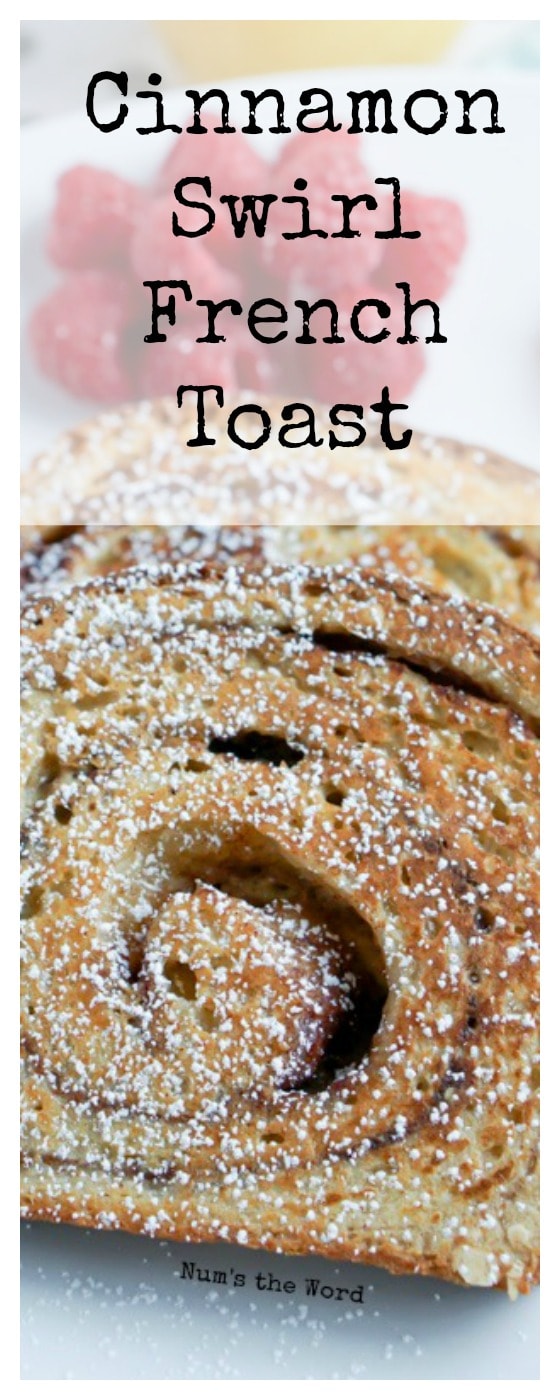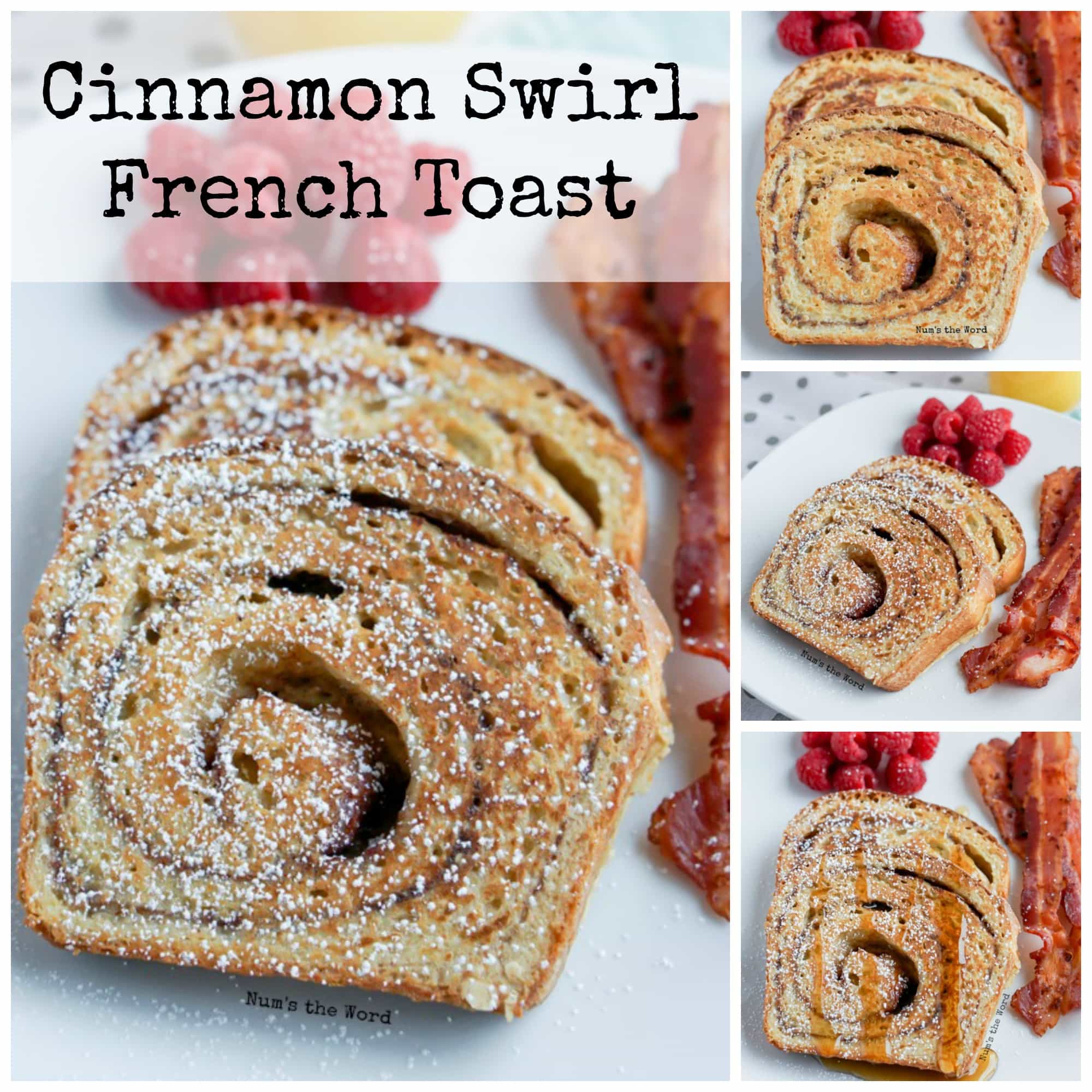 Are you a fan of cinnamon rolls?
If so you'll LOVE this Cinnamon Swirl French Toast!
I'm the kind of person that LOVES cinnamon rolls.
However I tend to make more than I can eat.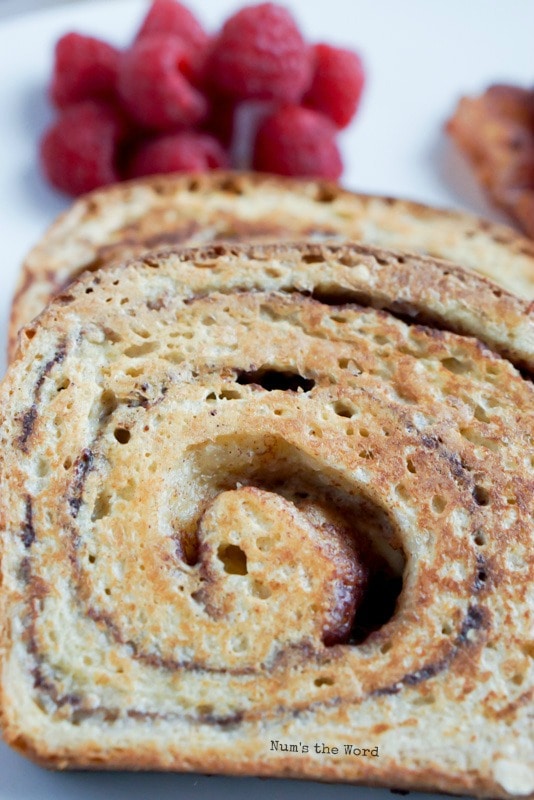 The idea occurred to me one day that instead of slicing up all of my rolls, I could reserve a cinnamon roll log and put it into a bread pan and turn it into a loaf of Cinnamon Swirl Bread.
And so that is exactly what I did.
I sliced off what I wanted as Cinnamon Rolls, and then took the remaining of the rolled cinnamon roll log and turned it into bread.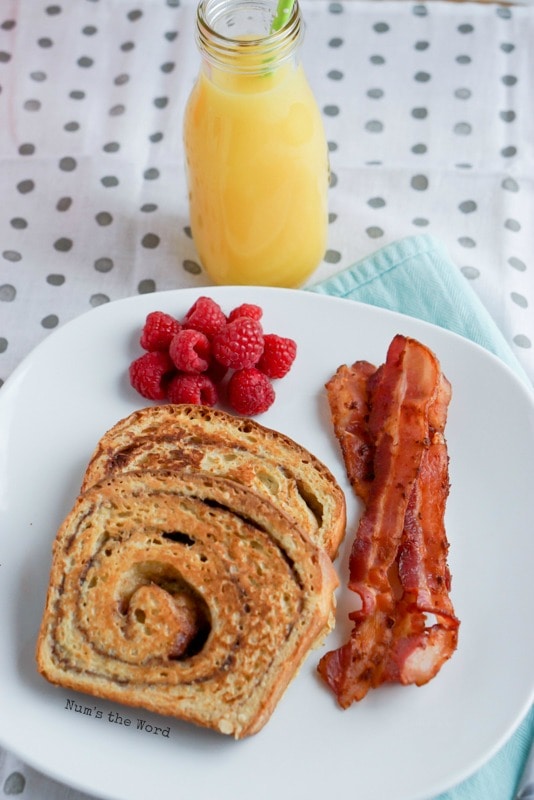 Isn't that easy?
It's a 2 for 1 recipe.
 Cinnamon Rolls & Cinnamon Swirl Bread.
I loved the Cinnamon Swirl Bread.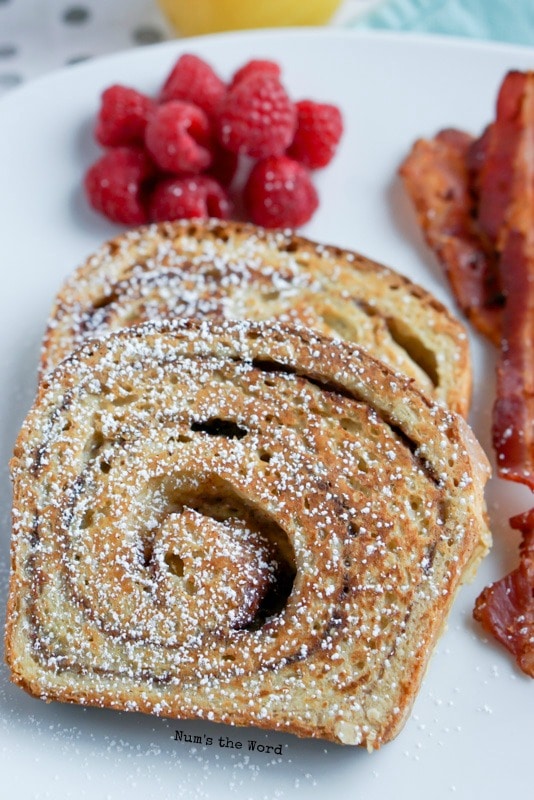 It was tasty as toast and as a slice of bread!
However I wanted a 3 for 1 recipe!
So I took my Cinnamon Swirl Bread to the next level and made Cinnamon Swirl French Toast with it.
Holy amazing, it was so good.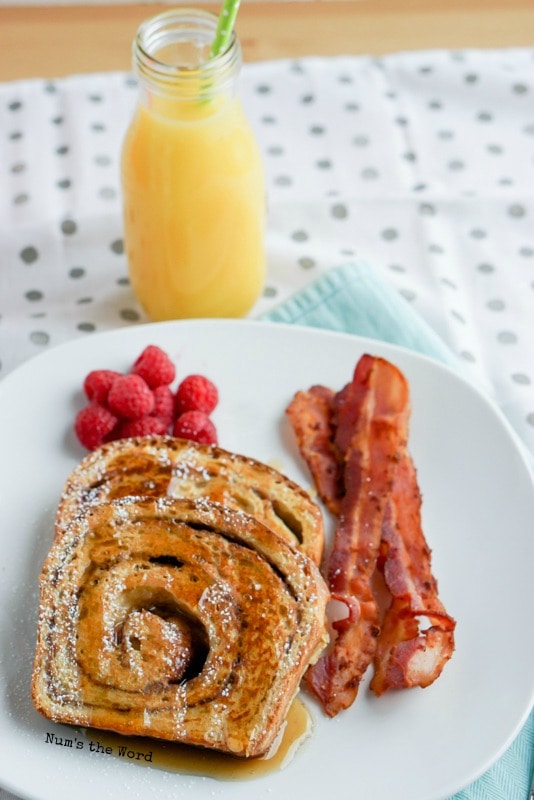 Definitely a keeper recipe.
Plus it's easy to make!
What isn't there to love about this recipe?
Add some fruit, thick cut bacon and some real maple syrup and you have a delicious breakfast that will have you coming back for seconds, if not thirds.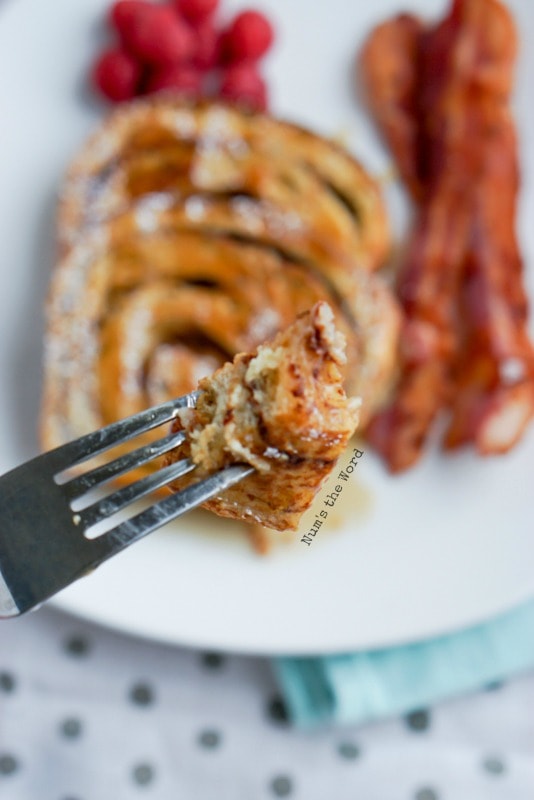 This is now one of my new favorite breads.
All because you can do so much with it.
Make yourself happy and whip this up.
I promise, you wont regret it!
Other Breakfast Items You'll Love...
Yield: 6 servings
Cinnamon Swirl French Toast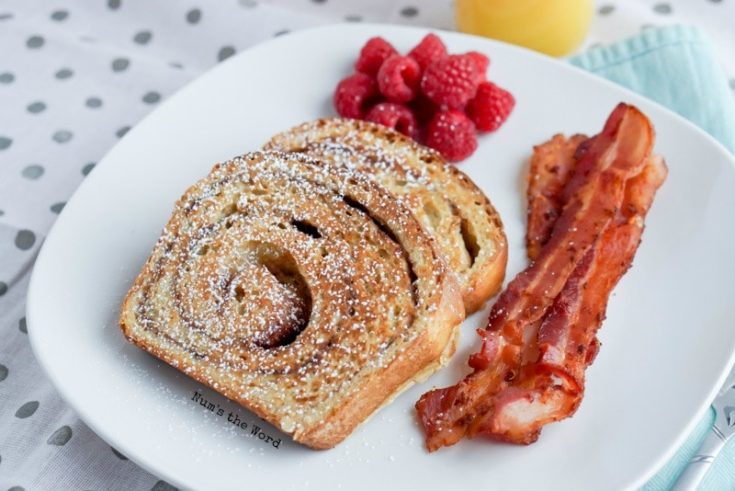 Ingredients
1/4 cup flour
1 cup milk
pinch of salt
3 eggs
1/2 teaspoon ground cinnamon
1 teaspoon vanilla
1 Tablespoon white sugar
1 loaf of cinnamon roll bread cut into medium to thick slices
Butter
Instructions
In a medium bowl whisk flour & milk together.
Add salt, eggs, cinnamon, vanilla and white sugar. Mix well.
Heat up a griddle or frying pan on medium heat with 2 tablespoons of butter, allow butter to melt.
Whisk batter again to evenly distribute cinnamon and then dip bread into mixture and put in hot pan.
Whisk batter between each dip as cinnamon will float to top.
Cook french toast on each side until cooked through and golden. (approx. 2 minutes each side).
Add more butter between batches to ensure pan stays well coated.
Serve immediately.
Originally Posted: February 13, 2015
Photos & Text Updated: May 17, 2018