This Cinnamon Roll Bread is my favorite cinnamon roll in bread form!  Perfect for toast & french toast! This is a must make bread for any cinnamon roll lover!
This post contains affiliate links.  If you click on an affiliate link and make a purchase, I will make a small percentage on your purchase. This helps keep this website running! Thank you!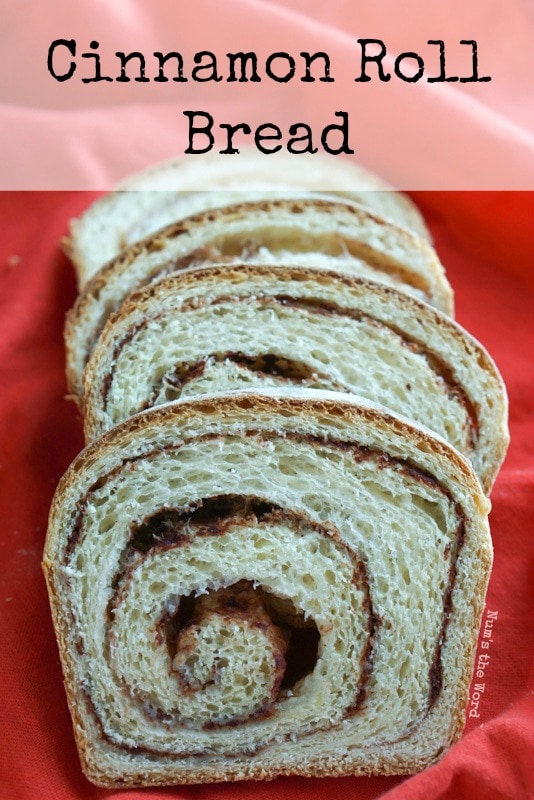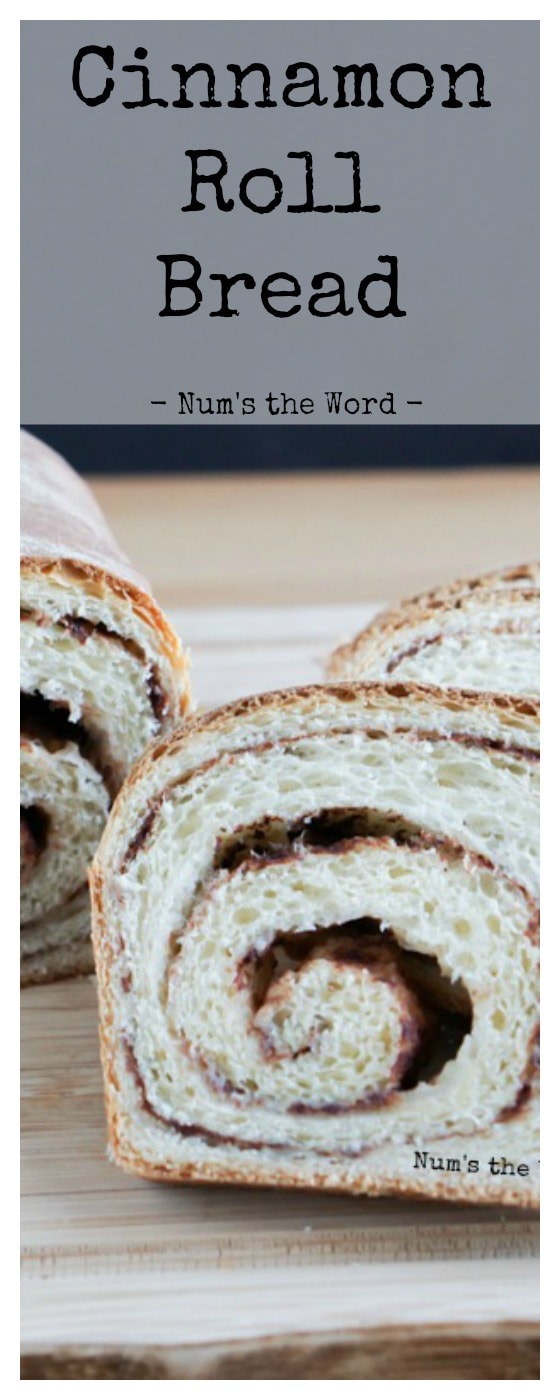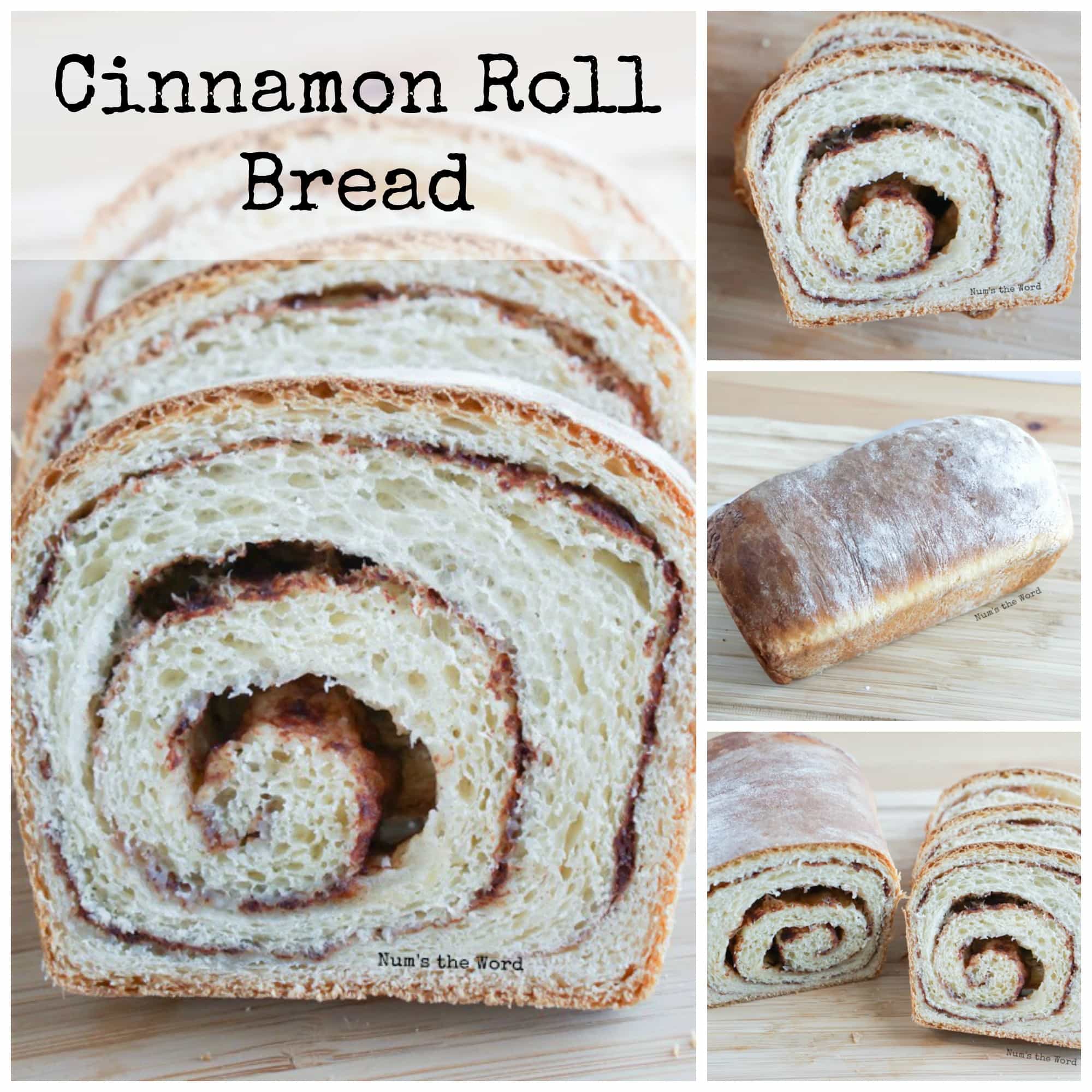 Over Christmas I made cinnamon rolls for Christmas morning breakfast, a tradition of ours.
However I only ended up using half the dough for cinnamon rolls.
We generally spend Christmas morning with just our little family plus grandma and grandpa.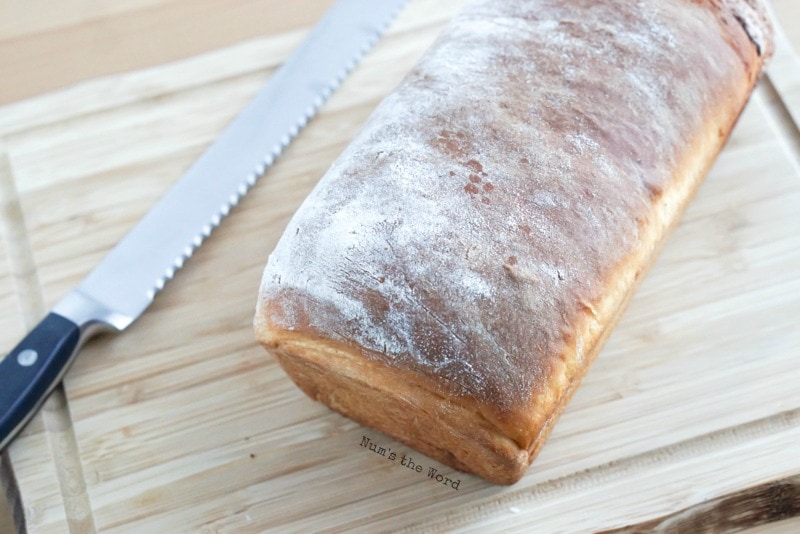 Because we didn't need tons of cinnamon rolls, on a whim I decided that if I just left the cinnamon roll log as it was, (didn't cut it up) and put it in a bread pan, that it would make a good bread.
I attempted this and was quite impressed with the results.
A cinnamon roll bread or a cinnamon swirl bread that was easy, delicious and made fantastic toast!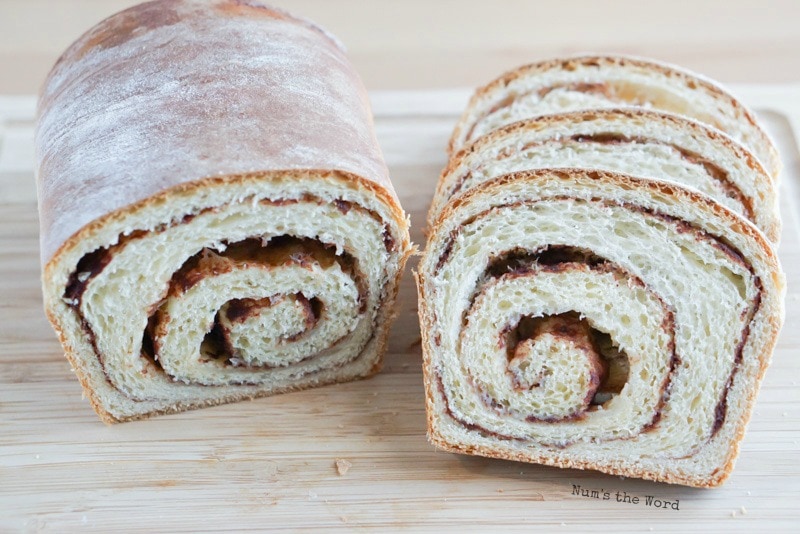 We all loved this new fun idea for bread.
It baked up great, tasted great and was a perfect use for leftover dough.
I'm not sure about you, but despite my love for cinnamon rolls, I really can't eat an endless amount.
However using this method, I am able to not only enjoy the exact amount of cinnamon rolls my family will eat, but can enjoy cinnamon roll bread all week long!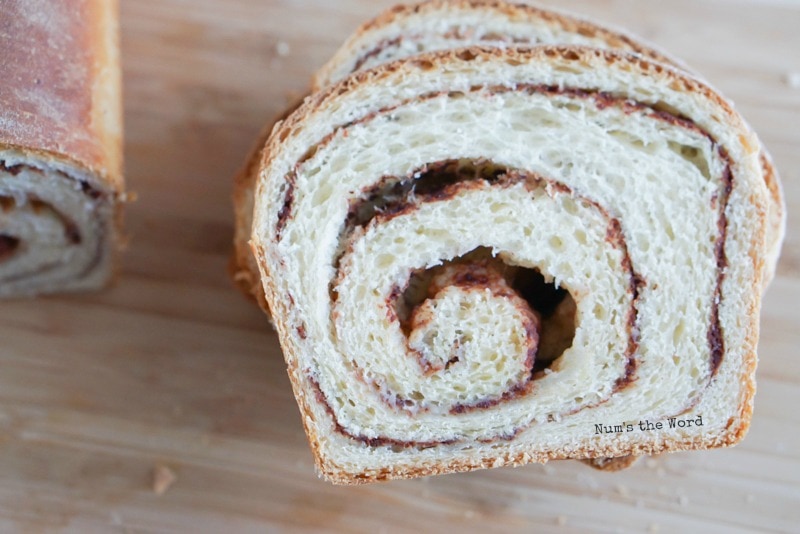 One of our favorite ways to eat Cinnamon Roll Bread is to slather it up with icing, butter, jelly or eat it as is.
There isn't a wrong way.
We've tried them all and loved them.
In addition to eating it in the above ways, we love to make french toast with it.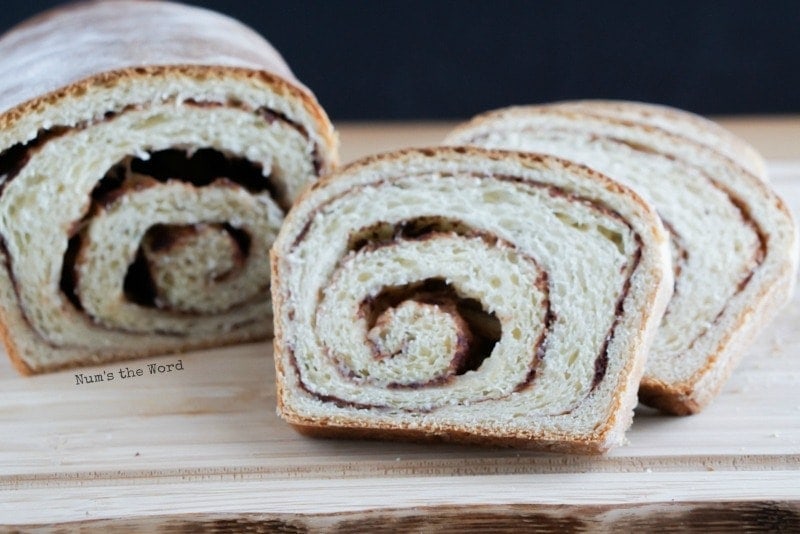 Cinnamon Swirl French Toast is an easy and delicious option for this bread.
If you decide to whip up a batch of Cinnamon Rolls, make sure to make at LEAST 2 rolls of Cinnamon Roll Bread.
You'll need at LEAST 2 loaves as it will go faster than you can imagine!
Our family loves this bread, it's something we look forward to every Christmas (and one or two more times over the year) and know your family will love it too!
Yield: 6 loaves of Bread
Cinnamon Roll Bread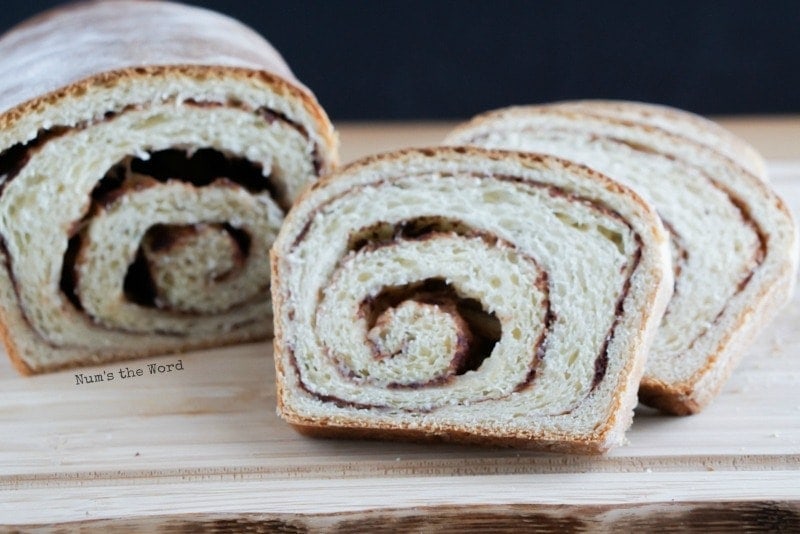 Total Time
3 hours
20 minutes
Ingredients
4 cups of whole milk
1 cup vegetable oil
3 cups white sugar, divided
2 packages active dry yeast or 4 1/2 teaspoons active dry yeast.
9 cups all-purpose flour, divided
1 teaspoon baking powder (heaping - over flowing)
1 teaspoon baking soda (scant - not quite 1 teaspoon)
1 Tablespoon Salt (heaping - over flowing)
2 1/2 cups of melted butter (or more) I use salted.
LOTS of cinnamon. You want to be generous.
Instructions
In a large pot or dutch oven, over medium heat, add milk, vegetable oil, and 1 cup of sugar.
Heat mixture and stir until it begins to simmer.
Remove from hot burner and let mixture sit and cool until warm but not hot. This should take between 30 minutes to 1 hour.
Sprinkle yeast on top of milk mixture and allow to sit for 1 minute. Do not stir in.
Slowly add 8 cups of the flour (1 at a time) mixing just until combined after each addition. Dough will be very sticky. That is good!
Cover mixture with a clean flour sack kitchen towel. If you do not have one, saran wrap sprayed with cooking spray will work as well.
Sit mixture in a relatively warm and draft free spot for 1 hour, allowing mixture to rise.
After 1 hour, remove the towel and add the baking powder, baking soda, salt, and the remaining 1 cup flour.
Mix thoroughly until combined.
This dough will rise rapidly if left out, so use immediately. You can keep it in the fridge but it will still continue to double/triple/quadruple in size and will require CONSTANT punching down.
The author of the recipe suggests placing the dough in the fridge for 1 hour to make it easier (less sticky) to work with. I though did not have to do this. I liked the sticky elastic dough and found it easy to work with.
F - 375*F. This is when you should know your oven. If your oven cooks hot, cook them at 350* if your oven cooks low, cook at 375*F. I cook mine at 350
Prepare 6 bread pans (if doing only bread, no cinnamon rolls - if doing 1/2 cinnamon rolls and 1/2 bread, prepare 3 bread pans. Generously butter pans.
Remove 1/2 the dough from pan and place it on a well floured work surface like a large counter or island. I like to sprinkle the top of my dough with a little flour as well when I initially start rolling so it does not stick to my rolling pin.
Roll out dough into a rectangle to the best of your ability. Should be approximately 10 inches high and 30 inches across.
Roll the dough fairly thin as it will double or triple in size when baking.
Melt 1 cup of butter and pour over the dough. Be generous.
Use your fingers or a spatula to spread butter evenly over dough.
Sprinkle 1 cup (or more) of sugar over butter on rolls.
Sprinkle a generous amount of cinnamon on rolls over sugar.
Starting with the WIDE end furthest from you, gently and tightly roll dough towards yourself making the cinnamon roll shape. Continue rolling until all rolled up.
Pinch seams together if dough will allow you too.
Using a sharp knife or dental floss, cut bread approximately 1/2 inch shorter than pan. Place cinnamon roll dough log into buttered pan.
Cover with kitchen towel and let rest for 20 minutes.
Bake for 45 - 50 minutes or until golden and hollow sounding when you thump on top of bread.
Let cool for 5 minutes in pan before removing.
Originally Posted: February 11, 2015
Photos & Text Updated: April 12, 2018
Other Bread Recipes You'll Love...