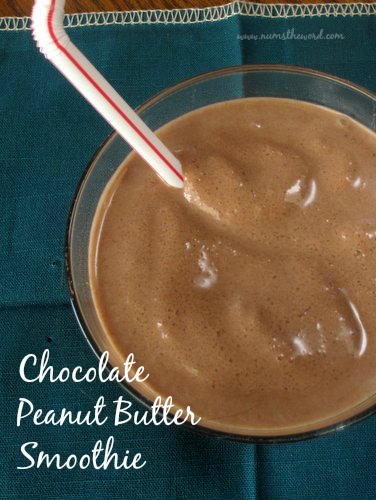 This smoothie started out as a copycat of the Peanut Butter Moo'd from Jamba Juice.
We might have someone in the family who used to work there and helped us figure out a pretty good substitute.
Since then, I have kind of made it my own and turned it into something my kids ask for a lot.
As in I have to say no several times a week.
Because it's not really the super healthiest smoothie out there.
I mean, duh!, it's chocolate and peanut butter.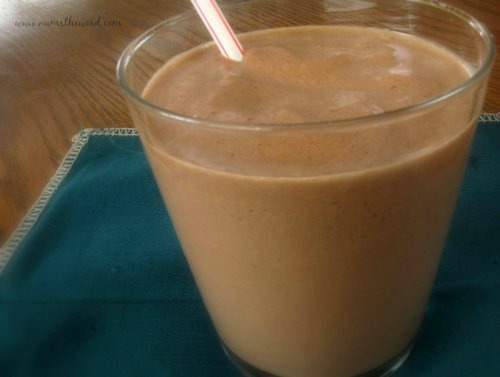 So…it's healthy as a dessert goes, but not really HEALTHY breakfast material.
Not that you couldn't justify it for breakfast every once in awhile.
My mom would approve.
Although, there were some nights when she would serve popcorn for dinner. So…
I must admit that there are mornings that I throw in some oats and am just glad they're eating some fruit for breakfast.
Don't judge. I'm pretty sure this has more nutritional value than a pop-tart.
Visit Delectabilites for Recipe