Creamed Corn is the perfect side dish that tastes great all year long! It can be on the table in under 15 minutes and is perfect for holiday parties!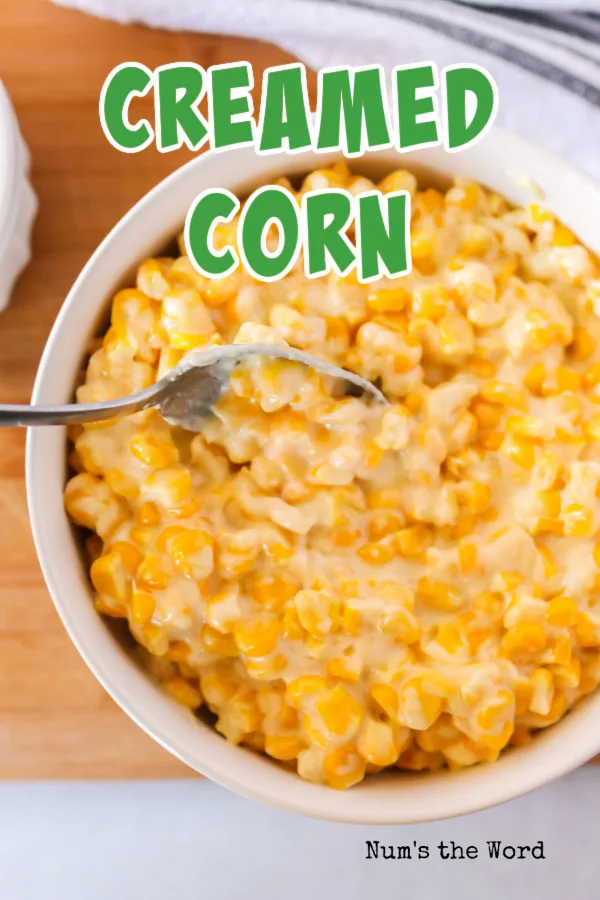 You know when you buy a can of cream style corn from the store and it just falls flat? How disappointing!
Luckily, this easy recipe is absolutely creamy, packed with flavor, loaded with corn, and is a totally great side dish. No boring creamed corn cans allowed in this homemade version.
You'll love that this creamed corn recipe only takes 15 minutes! Yay for simple side dishes!
Because you are using frozen corn, it makes the perfect Thanksgiving or Christmas side dish! Though you can always use fresh corn and make a delicious summer dish too for that summer BBQ party.
Homemade cream corn is so much better too because it's actually really creamy. And easily customizable so you can play with the flavors to your heart's content.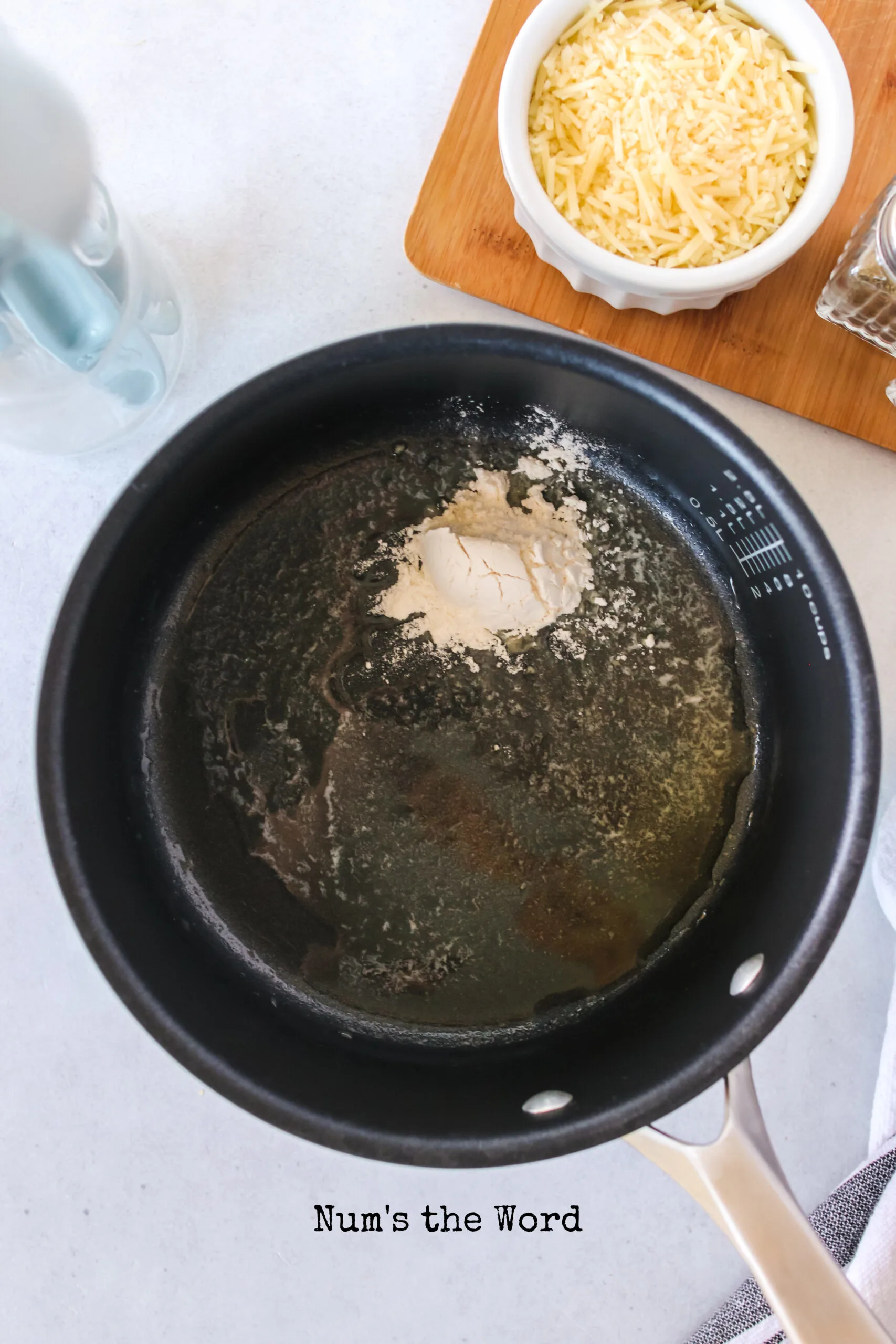 What is Creamed Corn?
Creamed corn is sometimes also called cream style sweet corn or corn chowder. It's originally a Native American dish that involved cooking the corn in the milky residue you get from scraping the cob. It often had seasonings or herbs added to the dish for flavor.
While it is still made using corn, many things have changed about how it's made now. Many of the original recipes that most people thought were super yummy would be pretty bland tasting to our taste buds.
So we sweeten them up with whole milk, cream, butter, salt, cream cheese, parmesan cheese, and other seasonings. All those extra mix-ins make the perfect balance of flavor in the cream corn recipe that is often served at holiday parties.
Though it's delicious year round and is great for regular busy weeknights too. It's also very popular in the Southern United States. Probably because that's where they grow the most corn!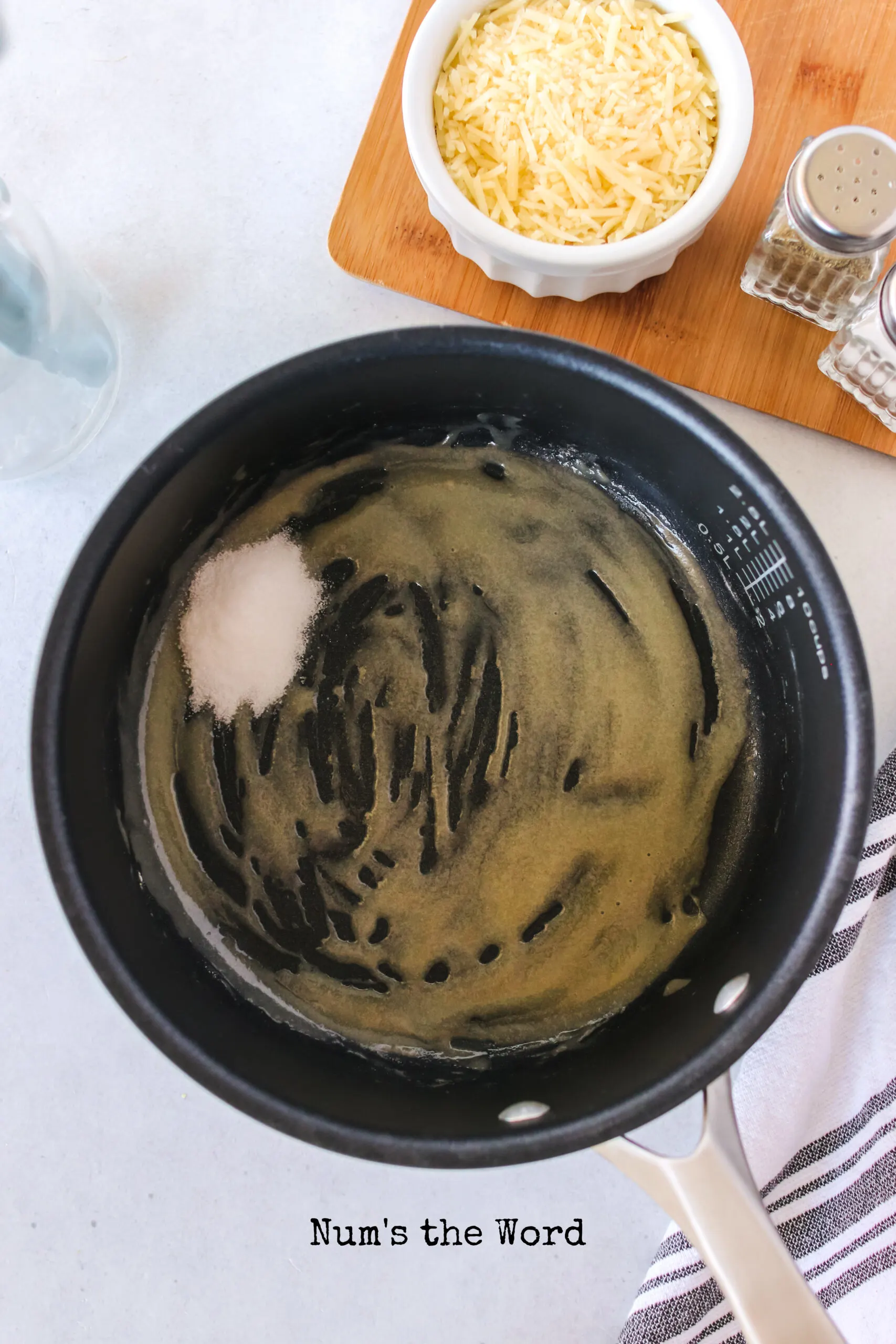 What Ingredients are in Creamed Corn?
Here's the simple ingredients you'll need to get yummy southern creamed corn.
Butter: Don't try butter substitutes like margarine or oils. Butter tastes the best with corn.
Flour: This will help to thicken the creamy sauce.
Sugar: It's not overly sweet but you'll enjoy the addition of sugar to this recipe.
Salt: You absolutely need the salt! It's vital to the flavor of this dish.
Heavy Whipping Cream: This is different than whipped cream so make sure you grab the right thing at the grocery store.
Corn: I use frozen corn but you could use fresh ears of corn or drained canned corn too.
Parmesan Cheese: Do not use powdered cheese! Using grated parmesan cheese is a game changer.
Pro tips:
Customize with other fresh herbs for your own personal preference.
You can use unsalted butter but I use salted butter in most of my baking.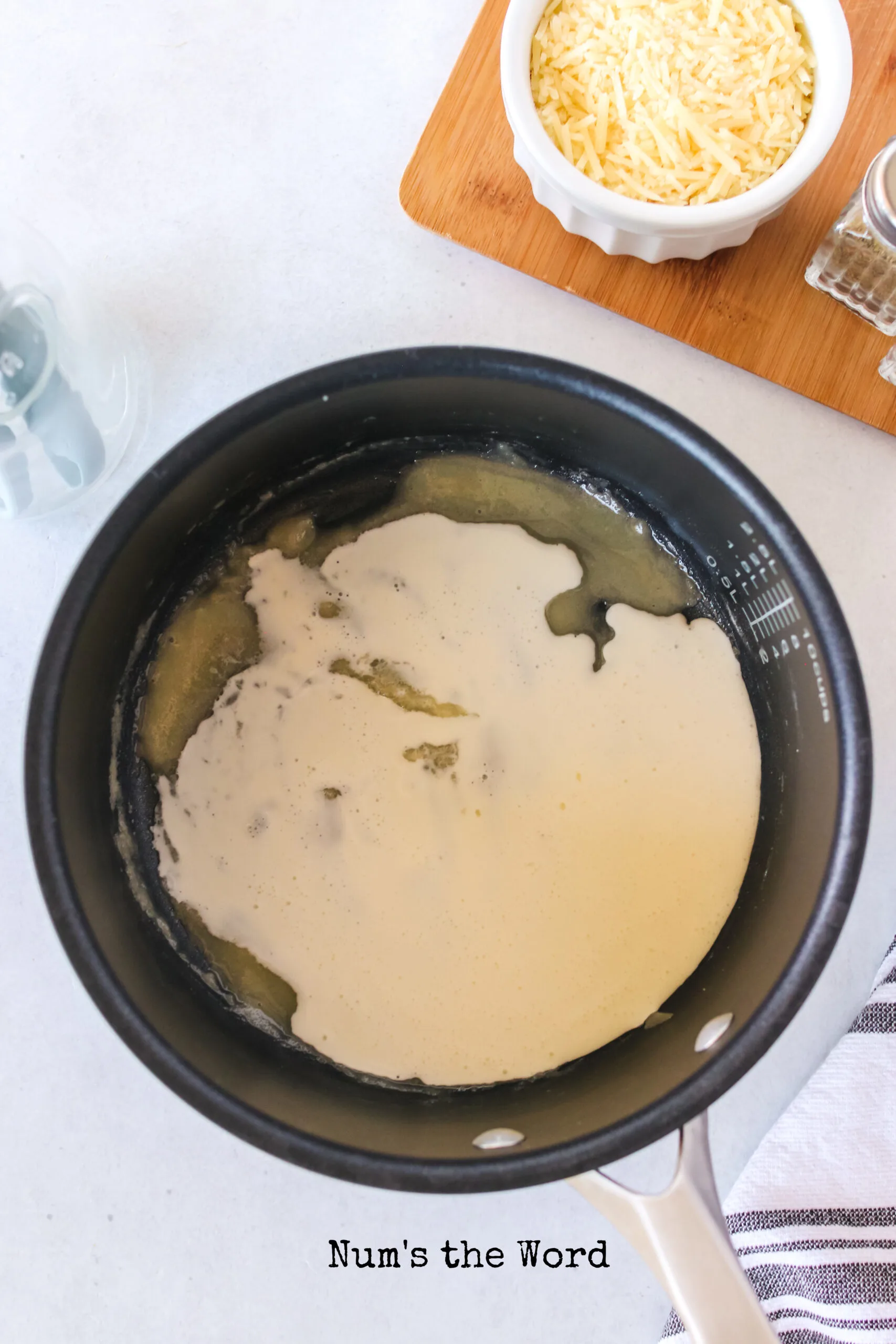 How to Make Creamed Corn
Follow these simple steps to get this great recipe for any holiday meals.
Cook: After the butter has melted, you'll begin to add the flour, the sugar, and the salt.
Mix: When you add the whipping cream, the mixture will get thick, but don't worry, it'll thin out again.
Boil: The corn needs time to heat up and soften so you'll need to boil the whole mixture together.
Pro Tips:
You'll want to cook this in a medium saucepan or large pot to have enough space for your ingredients.
Since this is a one pot dish, you can serve it on the holiday table right out of the pot or use a medium bowl.
Cook over medium heat to prevent burning.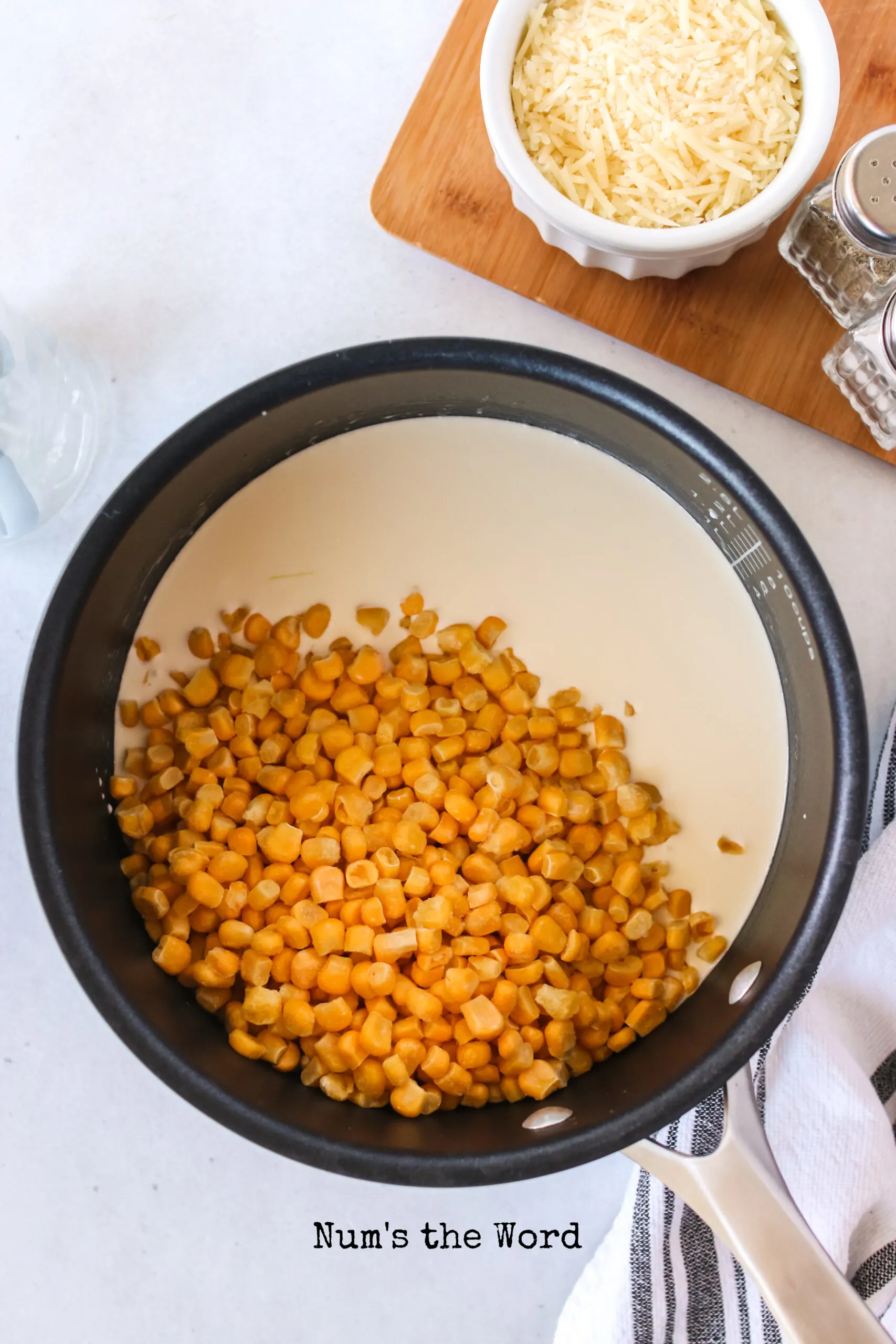 Is Creamed Corn Gluten Free?
No, this creamed corn is not gluten free. This calls for flour and that's one of the most prominent gluten culprits. You can try using a 1-1 gluten free flour to substitute.
I haven't tried it myself so I'm not sure how it will turn out. If you do try it, please let everyone know in the comments how it worked.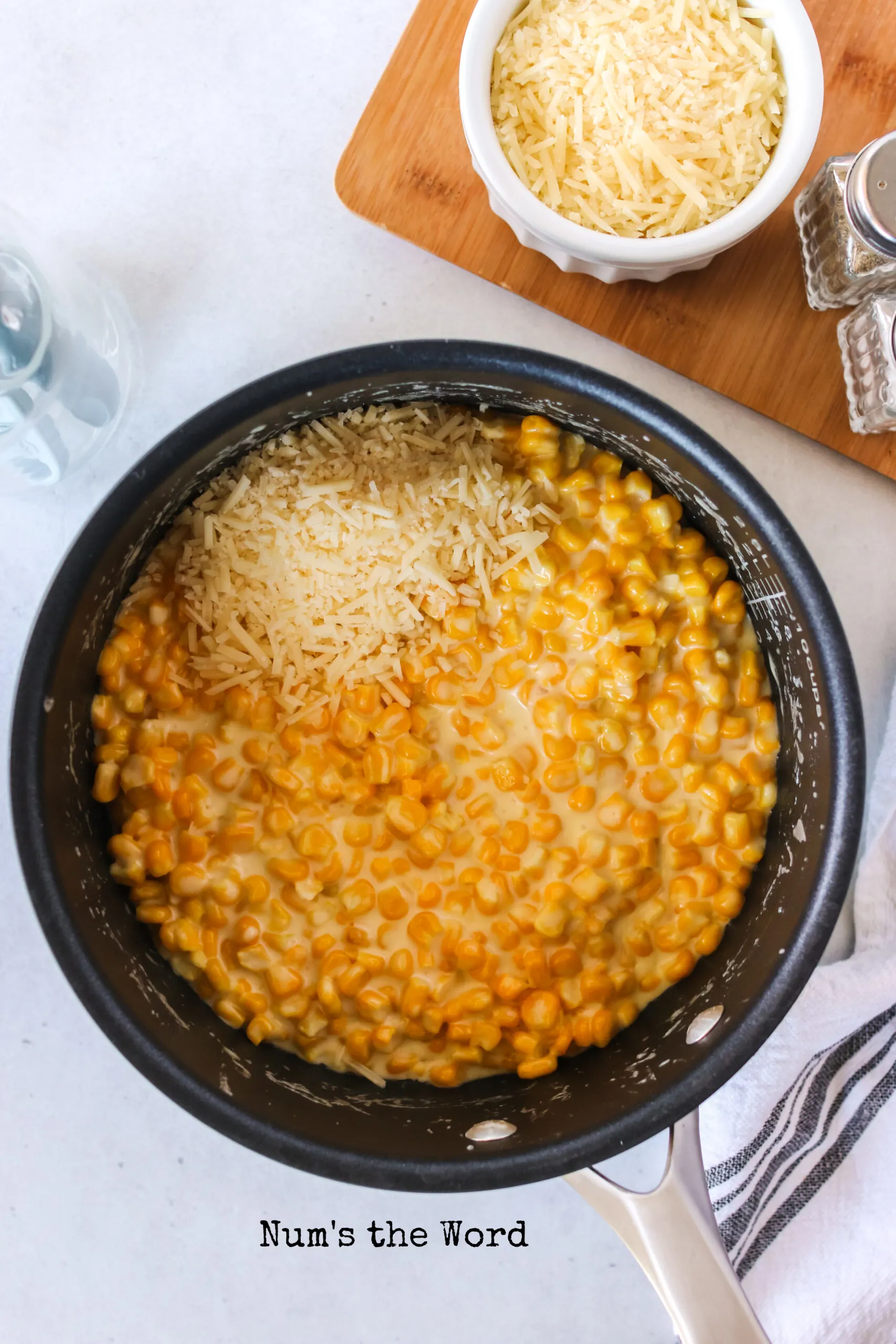 What to Make with Creamed Corn
Obviously, anything else you're serving at your Thanksgiving dinner or Christmas dinner can be served with creamed corn.
However, when you want creamed corn the rest of the year, here are some other main dish ideas for your dinner table.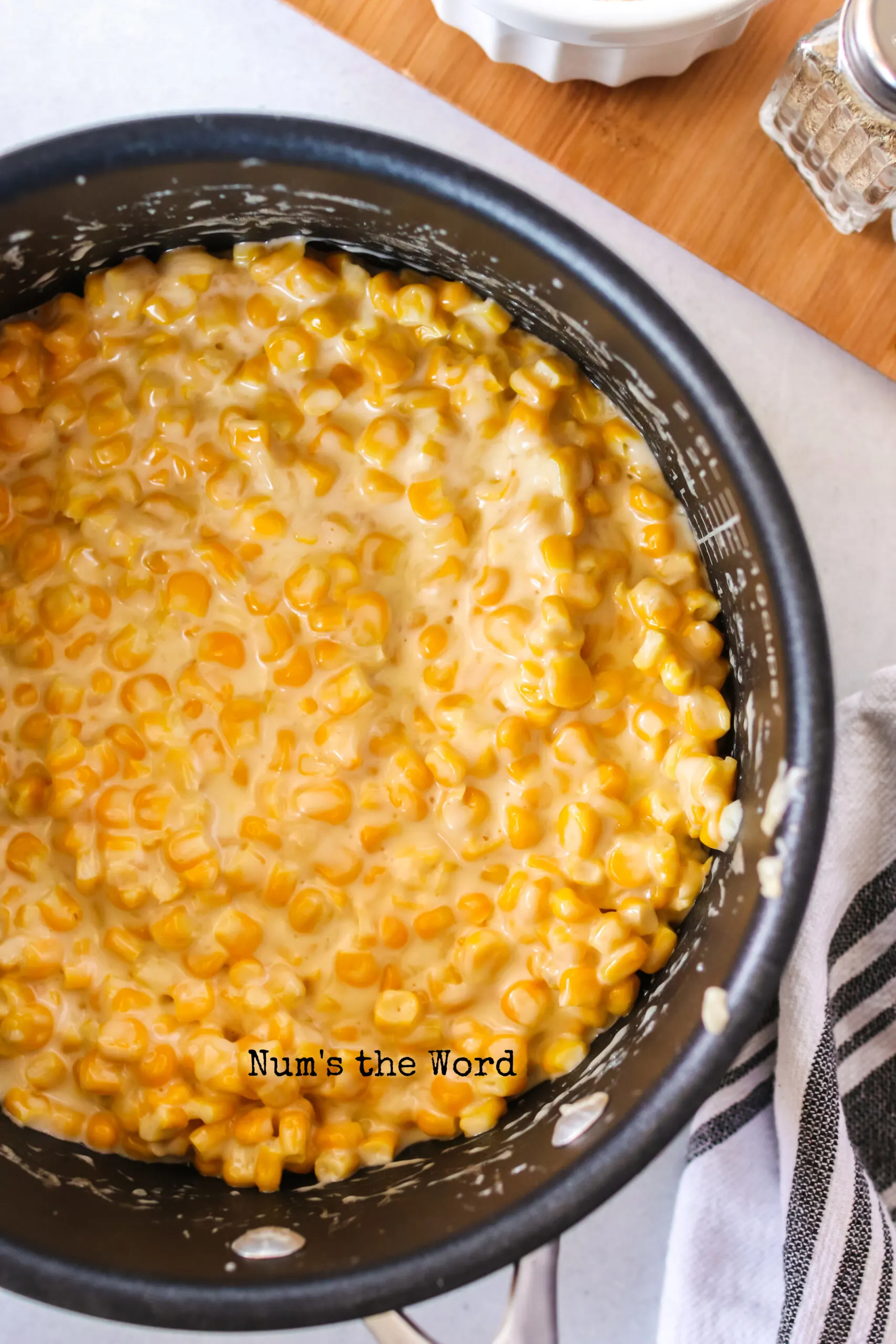 How to Freeze Creamed Corn
You can get frozen creamed corn by freezing the entire recipe in one large bag or in several smaller sizes.
First, wait for the creamed corn to cool completely. Then transfer to a freezer safe bag and seal tightly to remove as much air as possible.
You can freeze for up to three months.
I like to freeze in 1 cup portion sizes as then I can pull out meal prepped portions for lunch. But you can freeze the whole thing together if desired as well.
Pro Tip: Write the name of the recipe and the date you cooked it on the airtight container so you don't lose it in your freezer.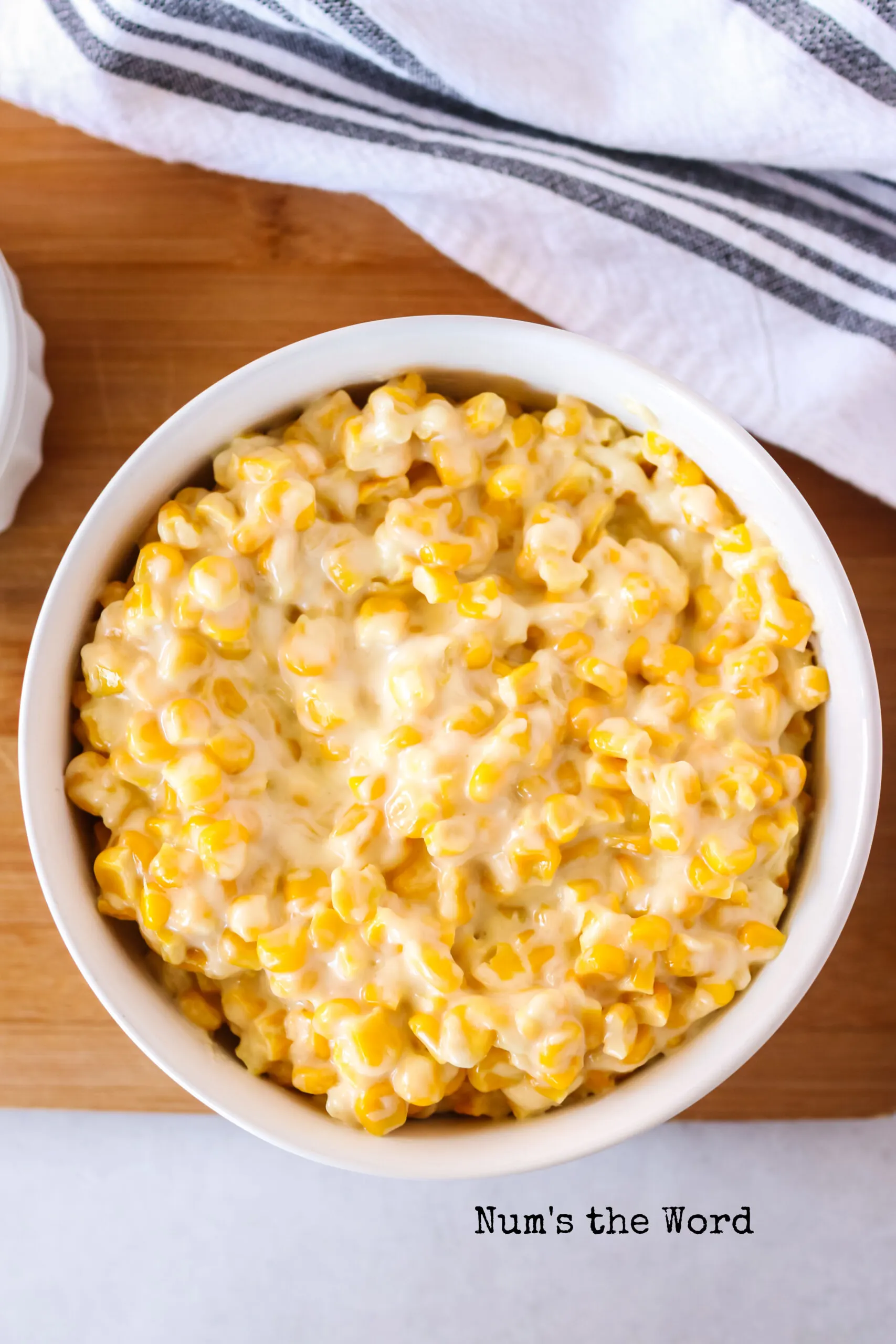 Can Dogs Eat Creamed Corn?
Nothing in creamed corn is particularly toxic to dogs. However, many dogs have trouble processing dairy like butter, heavy whipping cream, and parmesan cheese.
I recommend not serving creamed corn to dogs as it can cause problems for them that you (and they!) would rather not deal with.
Is Creamed Corn Healthy?
I love to serve creamed corn and other simple vegetable dishes like it. It's a simple dish, though it is loaded with a bit of heavy dairy like whipping cream and parmesan cheese.
So if you are staying away from dairy, you can avoid it. But as far as vegetables go, the more your kids eat, the more you'll feel like a Rockstar.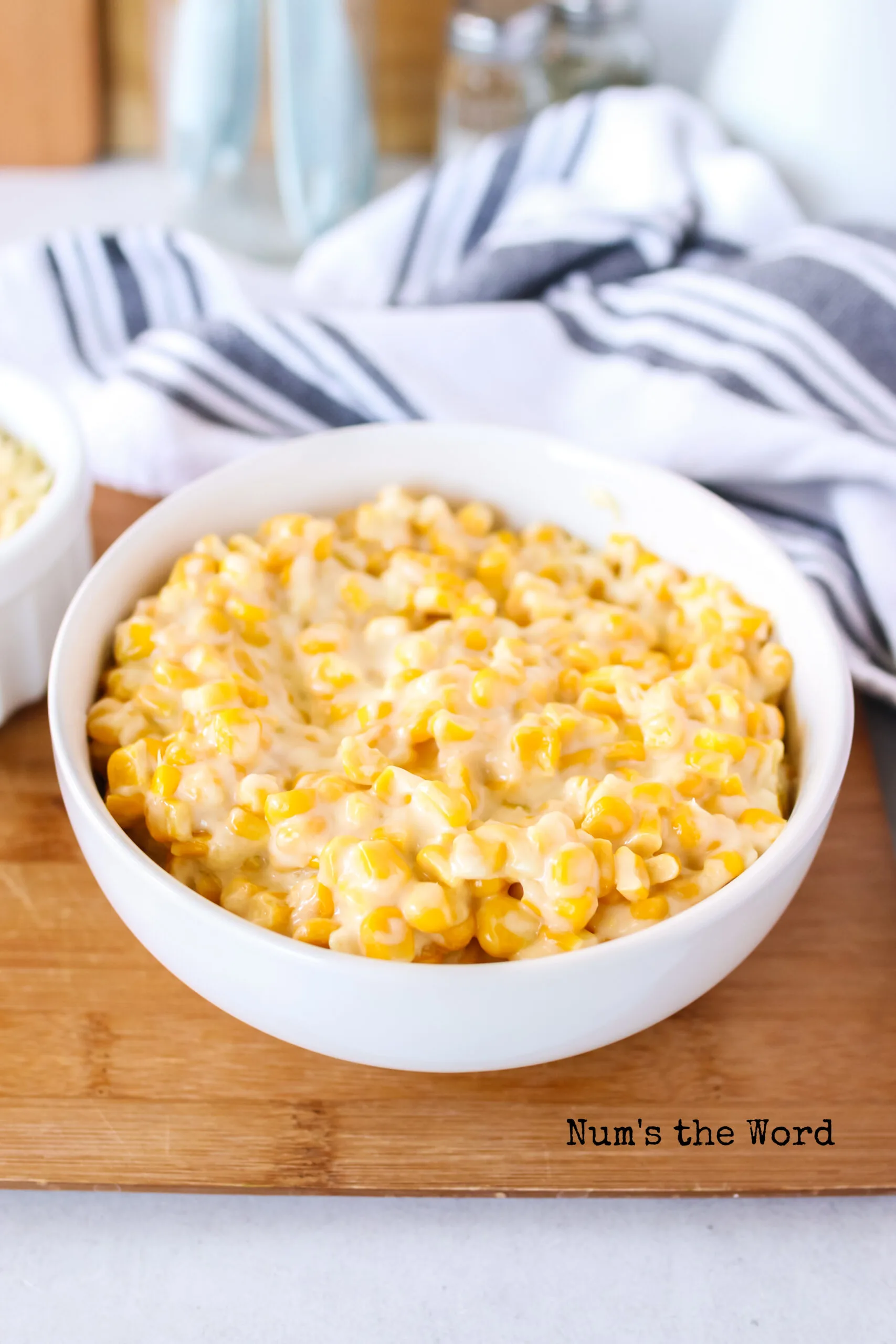 Is Creamed Corn Vegan?
No, this creamed corn recipe is not vegan. Butter, heavy whipping cream, and parmesan cheese, would all need to be removed in order to make it vegan.
Though there are vegan butters and vegan cheeses and creams, perhaps there are some substitutes you can make?
It would drastically alter the flavor and texture of the creamed corn though so I really can't say how it would turn out.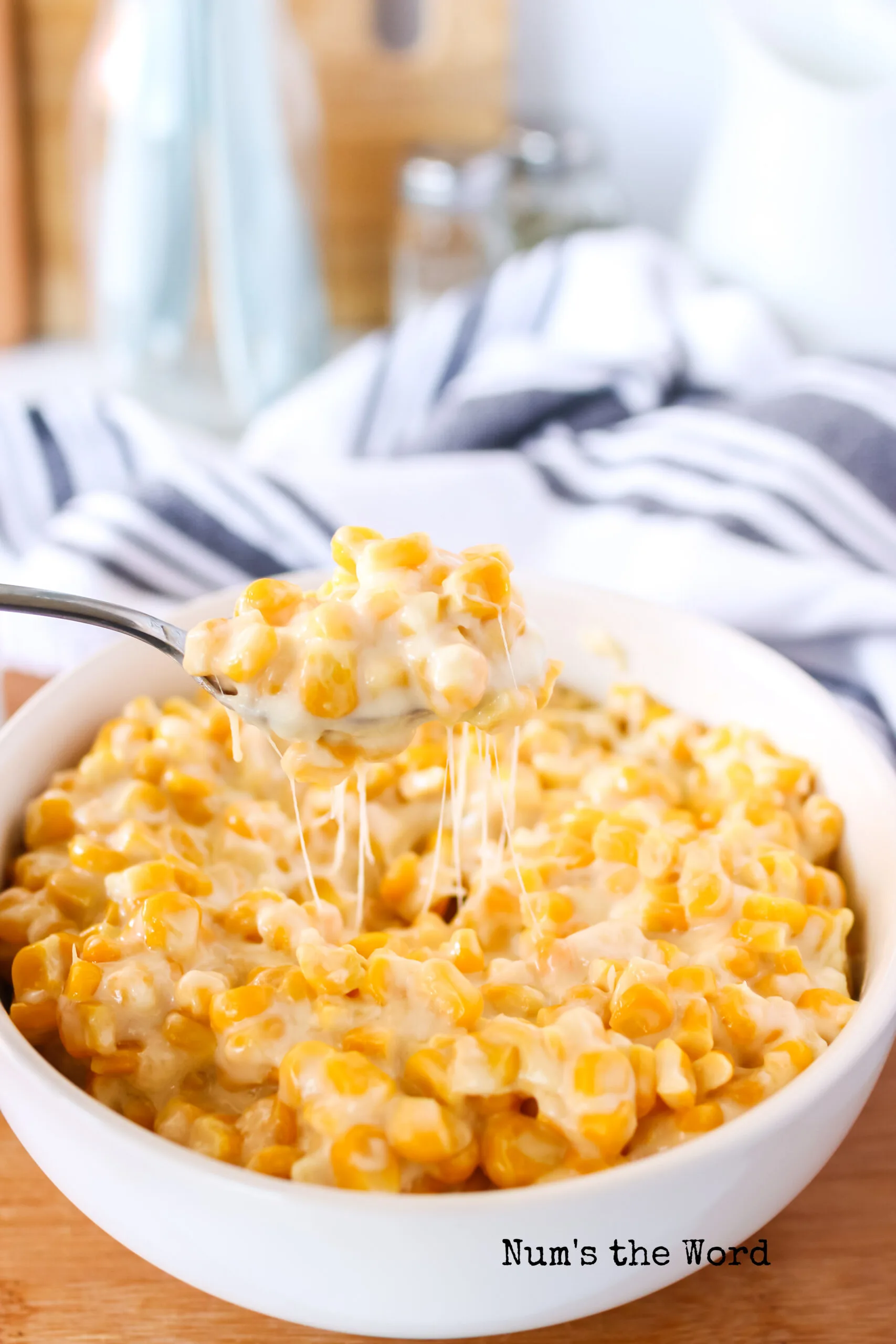 Creamed Corn is an delicious and easy side dish! It's fast, yummy, and perfect for serving every day of the year!
This has become a new family favorite that I hope you enjoy!
Yield: 6 Servings
Easy Creamed Corn Recipe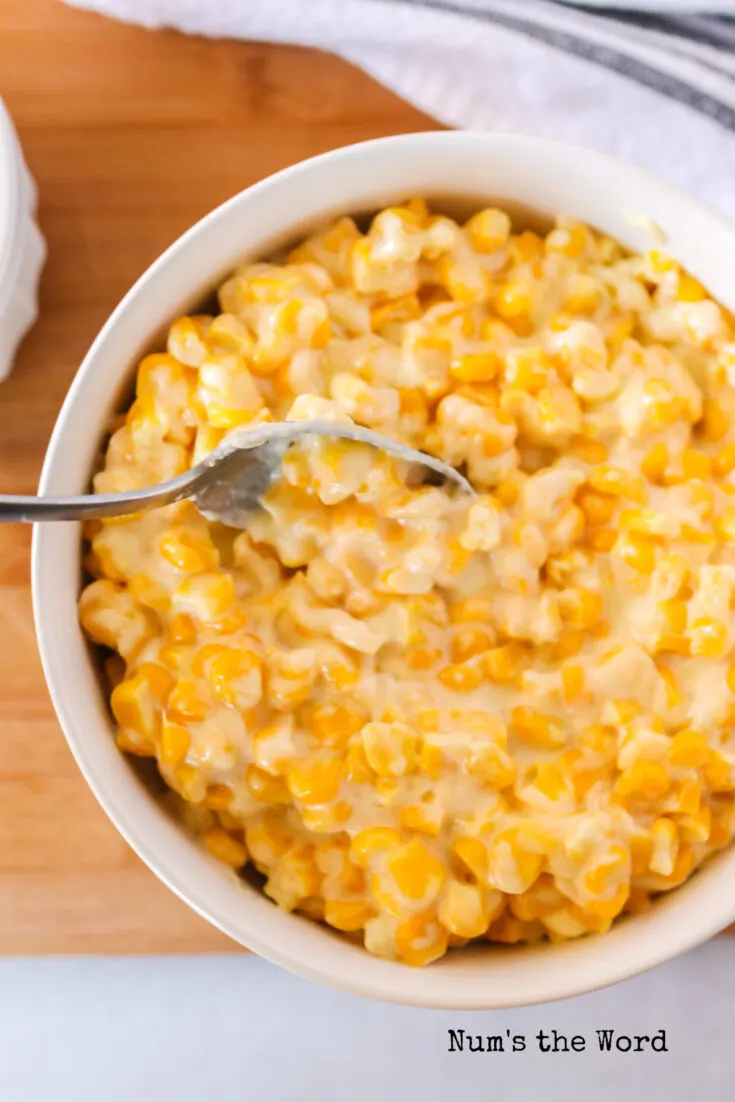 Creamed Corn is the perfect side dish that tastes great all year long! It can be on the table in under 15 minutes and is perfect for holiday parties!
Ingredients
1 Tablespoon butter
1 Tablespoon all-purpose flour
1 teaspoon white sugar
1/2 teaspoon salt
1 cup Heavy Whipping Cream
1 pound bag frozen corn
4 Tablespoons Parmesan Cheese (shredded, not powdered)
Instructions
In a medium pot, melt butter.
Add flour and mix. Cook for 1 minute.
Add sugar and salt, mix again.
Slowly add heavy whipping cream ¼ cup at a time, blending well between each addition. Mixture WILL get thick, then thin out.
Add frozen corn.
Bring to a boil and cook for 5 minutes.
Add cheese, mix until melted and serve immediately.
Nutrition Information:
Yield:
6
Serving Size:
1
Amount Per Serving:
Calories:

202
Total Fat:

17g
Saturated Fat:

11g
Trans Fat:

1g
Unsaturated Fat:

5g
Cholesterol:

53mg
Sodium:

271mg
Carbohydrates:

10g
Fiber:

1g
Sugar:

3g
Protein:

3g