This simple Broccoli Cheese Casserole is a classic crowd pleaser. Whether you are looking for a delicious holiday table side dish, or are dreaming of a creamy casserole to have on hand throughout the week, this easy family favorite is the perfect addition to your menu.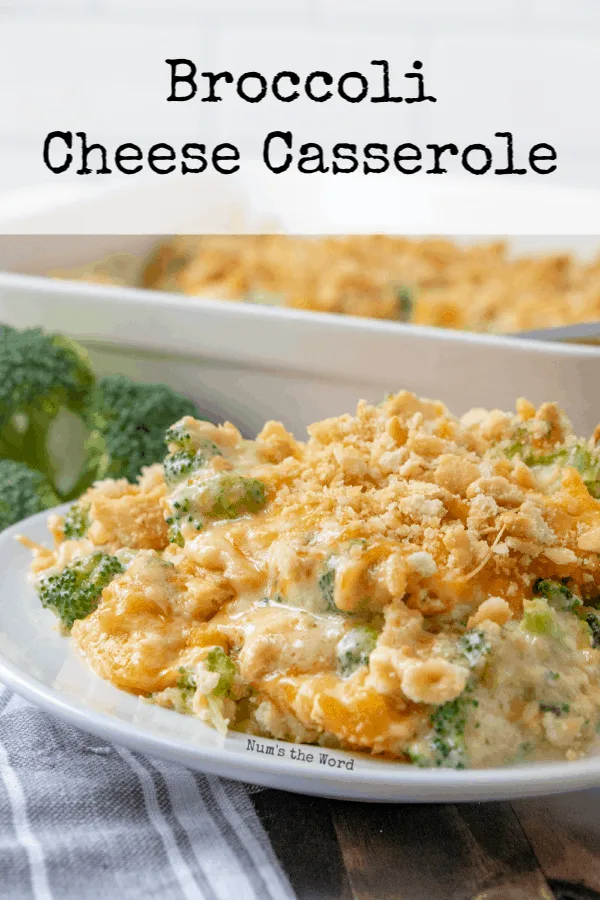 Broccoli Cheese Casserole is picky eaters approved, making your life even easier. Few can resist this easy side dish of broccoli and cheese. Whether you keep it simple or follow a few Pro-Tips to make it unique, this easy broccoli casserole recipe is sure to delight everyone at the dinner table.
You can always find Broccoli Cheese Casserole on our table at holidays alongside some of our other great recipes like Traditional Sweet Potato Casserole; Sausage Apple Cranberry Stuffing, and of course, my favorite, Roast Turkey in an Electric Roaster.
To us, this is the ultimate comfort food and even the pickiest eaters will enjoy it, thanks to the cheese! Because of this recipe by kids will eat green veggies once again, making it a delicious side dish the entire family can enjoy!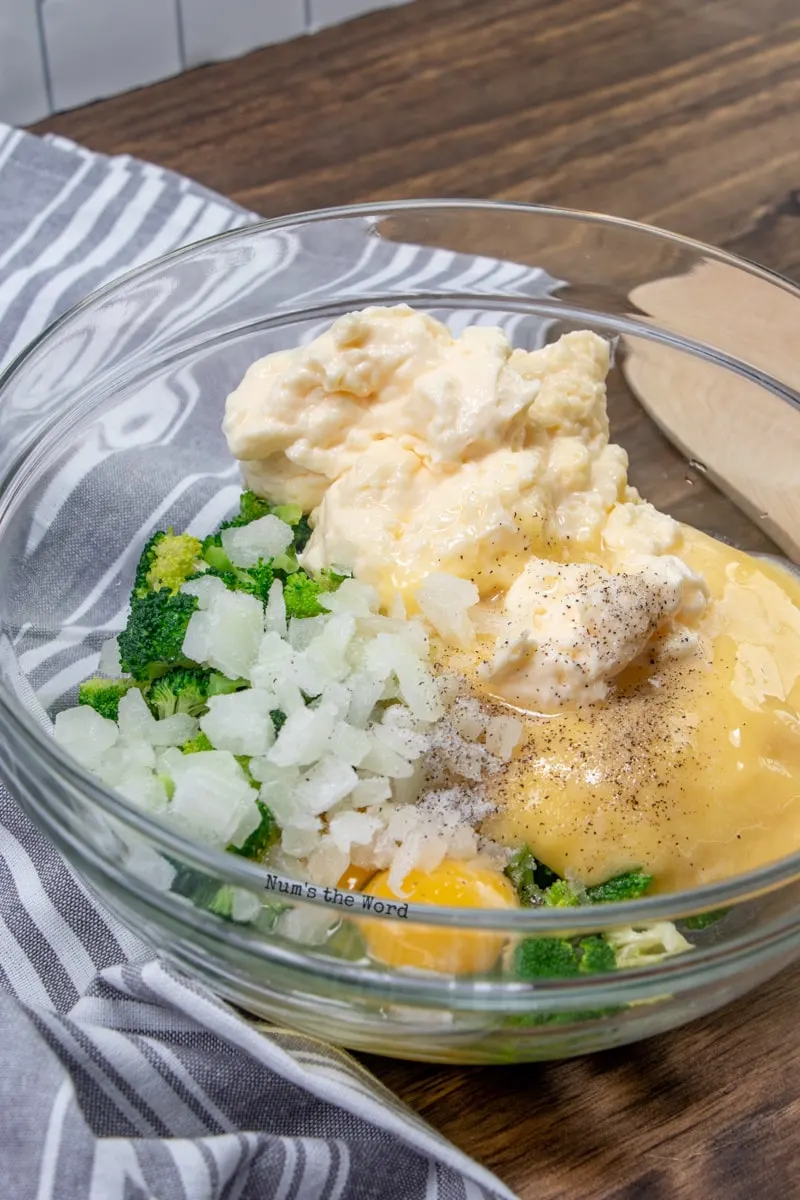 Ingredients Needed for this Broccoli Cheese Casserole Recipe:
Fresh Broccoli Florets – As the main feature of this recipe, broccoli is a must! After it's done baking, this broccoli will be tender, flavorful and melt in your mouth.
Cream of Chicken Soup – Use your own homemade version or the store bought version. You could also switch it out with cream of mushroom soup if that's what you had on hand!
Mayonnaise or Miracle Whip – We prefer mayo. If you'd like an alternative, a few readers have said they used sour cream or Greek yogurt instead of mayonnaise.
Butter – Let's be honest, everything tastes better with melted butter!
Eggs – Turns this broccoli side dish from soup to a casserole.
Onion – onions add so much flavor to dishes. This broccoli casserole is no exception.
Salt & Black Pepper – Standard American seasoning for any dish!
Extra Sharp Cheddar Cheese – The sharper the cheese, the more flavor. Use what you have, but if you're going to the store anyway, grab some extra sharp cheddar!
Ritz Crackers – These buttery crackers add a crunch and a buttery flavor to the top of your casserole!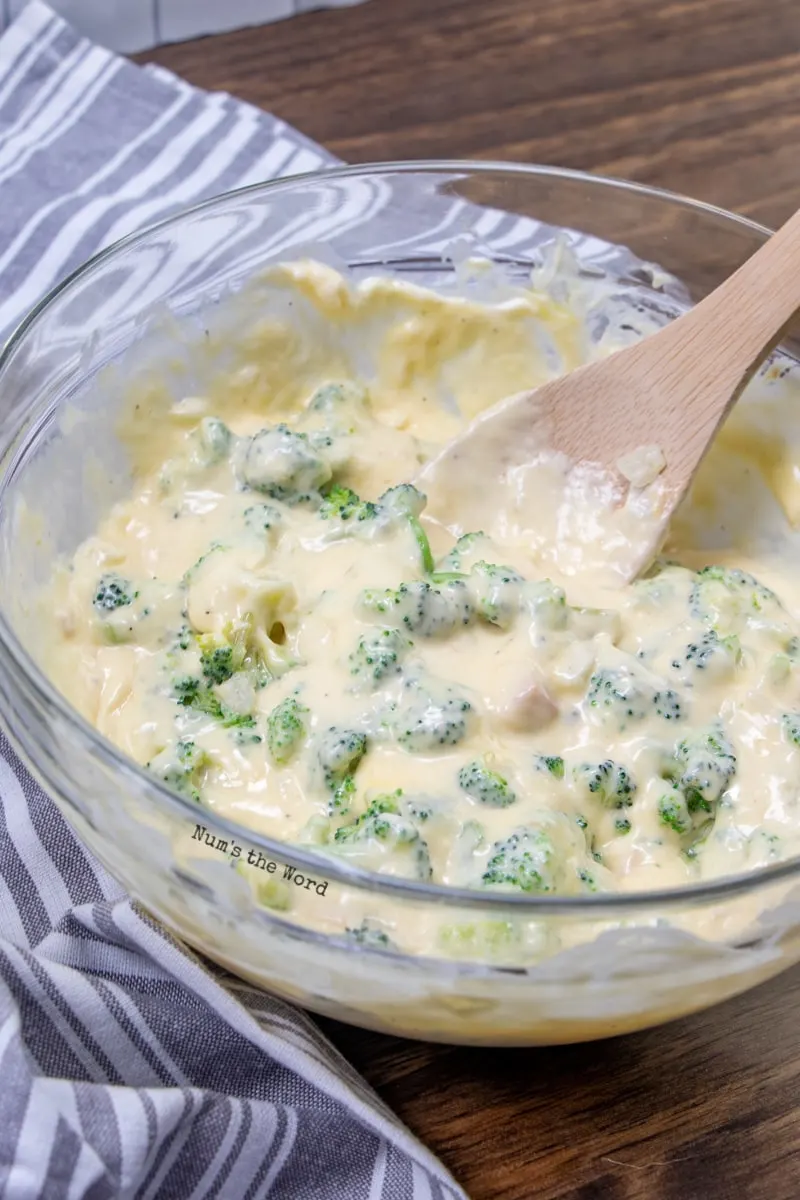 Pro-Tips:
The crackers are totally the most fun part of this Broccoli Cheese Casserole with Ritz crackers. Crumble the crackers and put them on top of the casserole right before baking. This will help keep the crackers crispy! The crunchy texture on top of the warm casserole really makes a difference.
Fresh Broccoli
When using fresh broccoli, cut it into bite size pieces.
Careful not to steam the broccoli for too long. It is best to have the Broccoli tender enough to easily poke with a fork, but not too soft. This casserole tastes best when the broccoli is tender but not too chewy.
You can also steam the fresh cut broccoli in the microwave! This is an easy trick that can help cut down the amount of time it will take to prepare the broccoli. To do this, put the cut broccoli into a large bowl with two tablespoons of water, cover the bowl with plastic wrap, and microwave for 2 minutes.
Frozen Broccoli
For this size of casserole, use 1 (16 oz) bag of frozen broccoli cuts.
Using frozen broccoli makes this recipe even easier, but be sure to defrost the broccoli and prepare according to the instructions.
Thawing the frozen broccoli is important to make sure that your broccoli and cheese casserole does not get too watery.
Put it All Together:
All the creamy goodness for this easy Broccoli Cheese Casserole recipe will end up in the same casserole dish. However, the best way is to mix all the ingredients together with the creamy sauce in a bowl before transferring to the baking dish. That is to day, except for the buttery cracker crumb topping. That goes on last.
Customize:
Rice can take this Broccoli Cheese Casserole from a side dish to a meal! To do this, add 1 cup of cooked rice to the mix of ingredients before baking.
Cauliflower is a tasty substitute for or addition to the broccoli. You could either fully substitute the cauliflower for broccoli, or go half and half! Cut and steam the cauliflower according to the directions for the broccoli in step 2 of this broccoli casserole recipe.
Mushrooms are also a great addition to the cheesy broccoli casserole! Adding 1 cup of diced mushrooms can add an earthy taste to this scrumptious casserole.
Chicken – you can add in ½ cup of diced up cooked chicken if you wish. I recommend leftover chicken, turkey or even a rotisserie chicken.
Garlic Powder – you can add a sprinkle of this for a more in-depth flavor.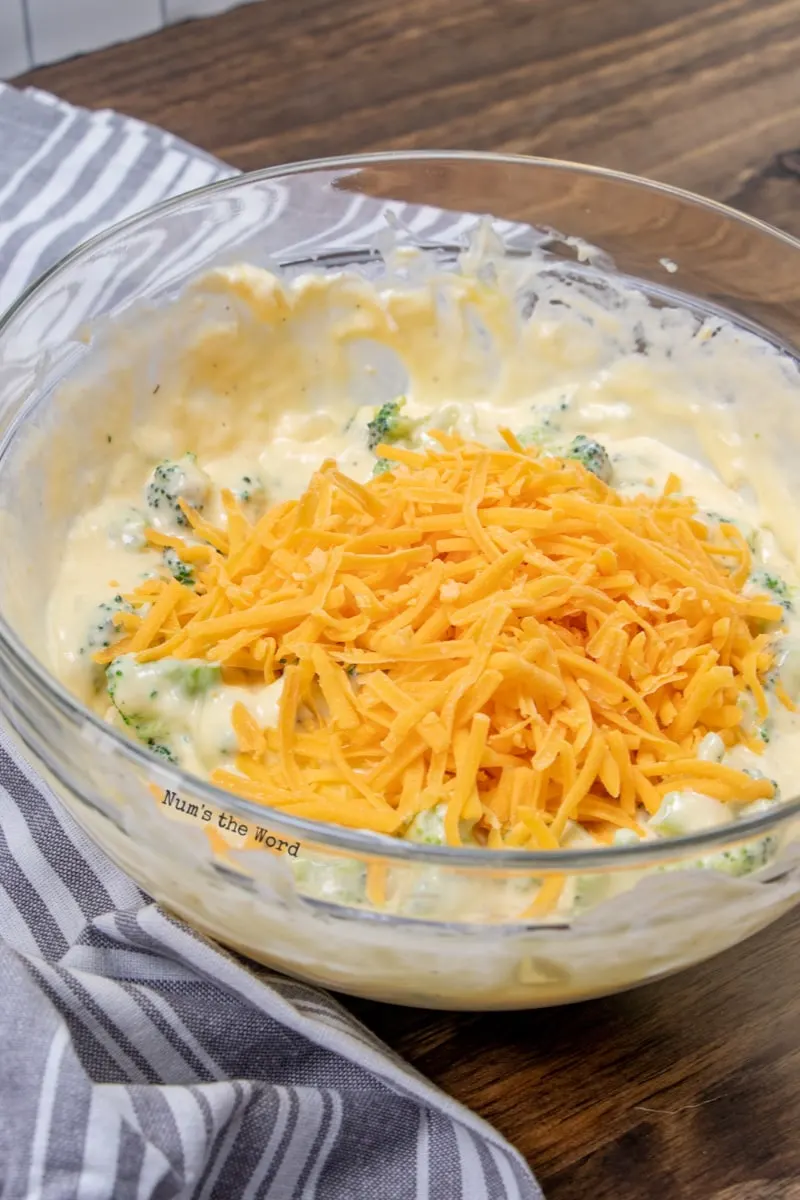 Can Broccoli Cheese Casserole casserole be frozen?
Yes! If you are preparing this classic broccoli casserole ahead of time, it is better to freeze the casserole unbaked. It should stay good for up to 3 months if stored in an airtight container, making it the perfect side dish.
How long is this Broccoli Cheese Casserole good for?
After baked, this casserole will last 4-5 days when kept in the refrigerator.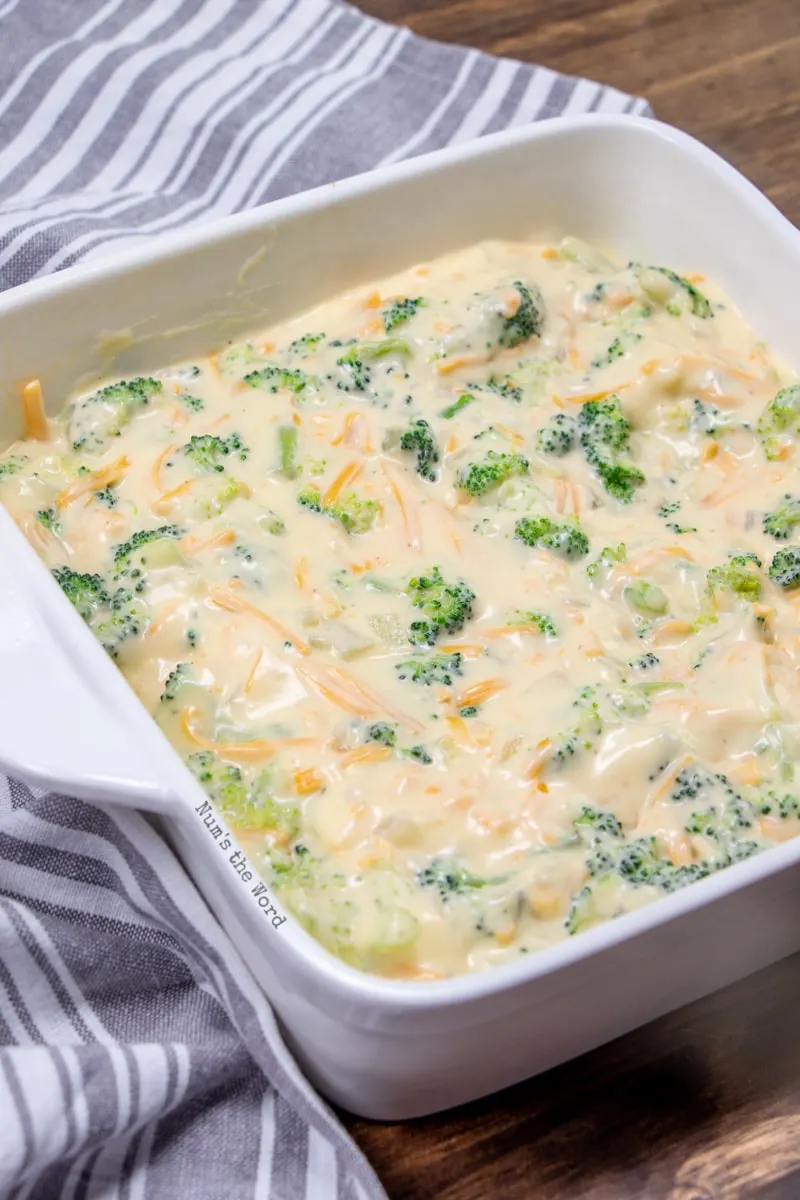 Can you make Broccoli Cheese Casserole ahead of time?
Definitely! This is the perfect dish to make ahead of time. There are few easy recipes like this that can be made ahead of time and still taste great!
If you are wanting to make the broccoli mixture to bake later that day, prepare the casserole recipe through step 7. You will not need to preheat the oven, since you'll be doing that later.
Once you have completed the preparation, the casserole will stay good in the refrigerator for 3-4 days. Bake according to instructions.
If you make it ahead of time to freeze it for later, make casserole according to directions but do not add cracker topping or bake. Cover with two layers of heavy duty foil and freeze unbaked casserole for up to 3 months. Save the crushed Ritz Crackers for when you are ready to bake this broccoli cheese casserole recipe.
When you are ready to prepare the casserole, allow time for it to fully thaw (best if it has time to fully thaw in the refrigerator for 24 hours) and then add cracker topping and bake fully according to instructions.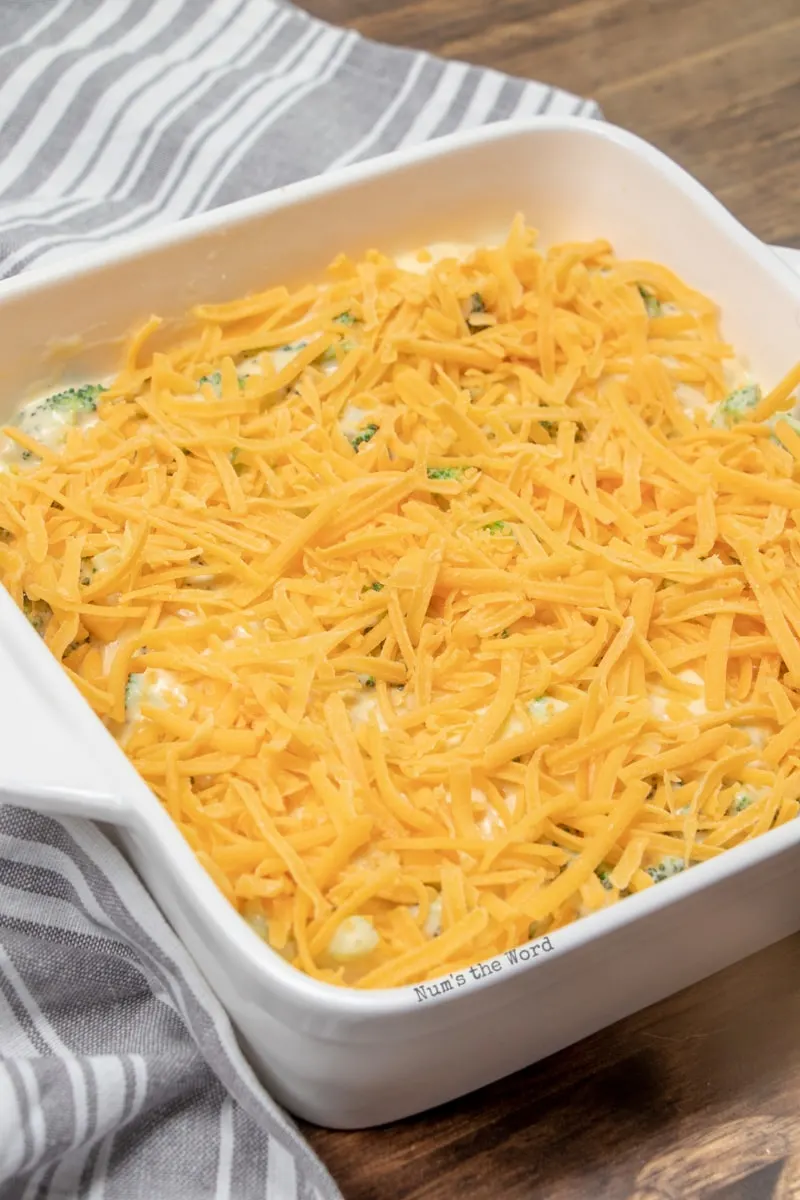 Can you make Broccoli Cheese Casserole with fresh or frozen broccoli?
Of course! The texture of the dish can change slightly depending on if you use fresh or frozen broccoli, but the overall taste stays amazing whether you use fresh or frozen broccoli.
How long does Broccoli Cheese Casserole last in the fridge?
Once fully prepared, cheesy broccoli casserole will last 3-4 days in the fridge. If you wont be able to eat it within that amount of time, you can always freeze it for a later date!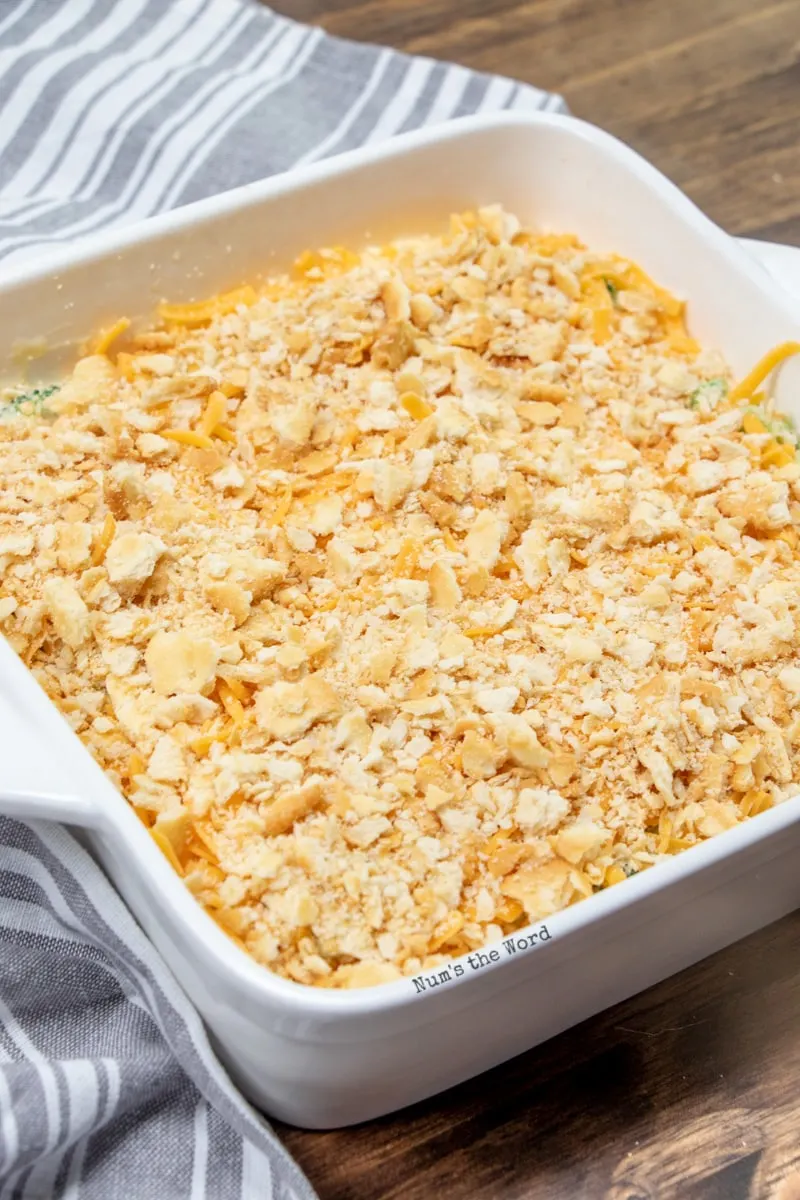 Other Broccoli Dishes You'll Love: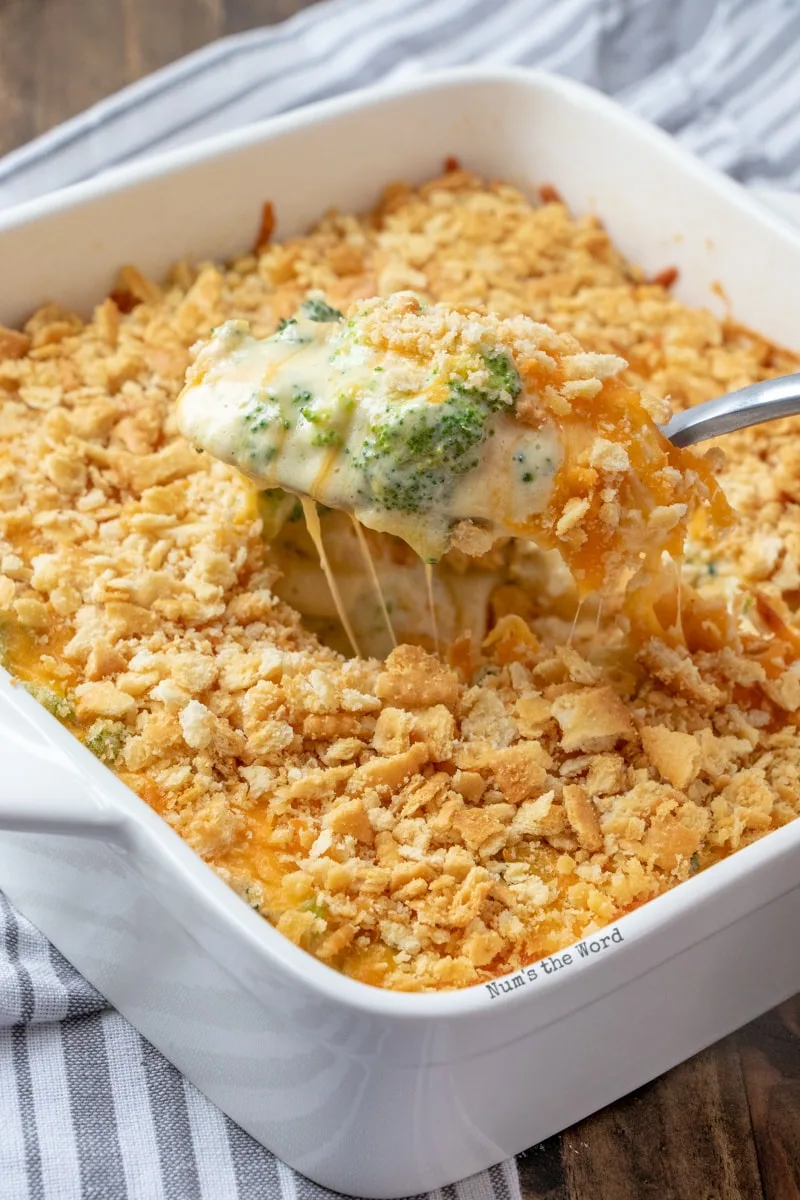 Main Dish Recipes that go great with this casserole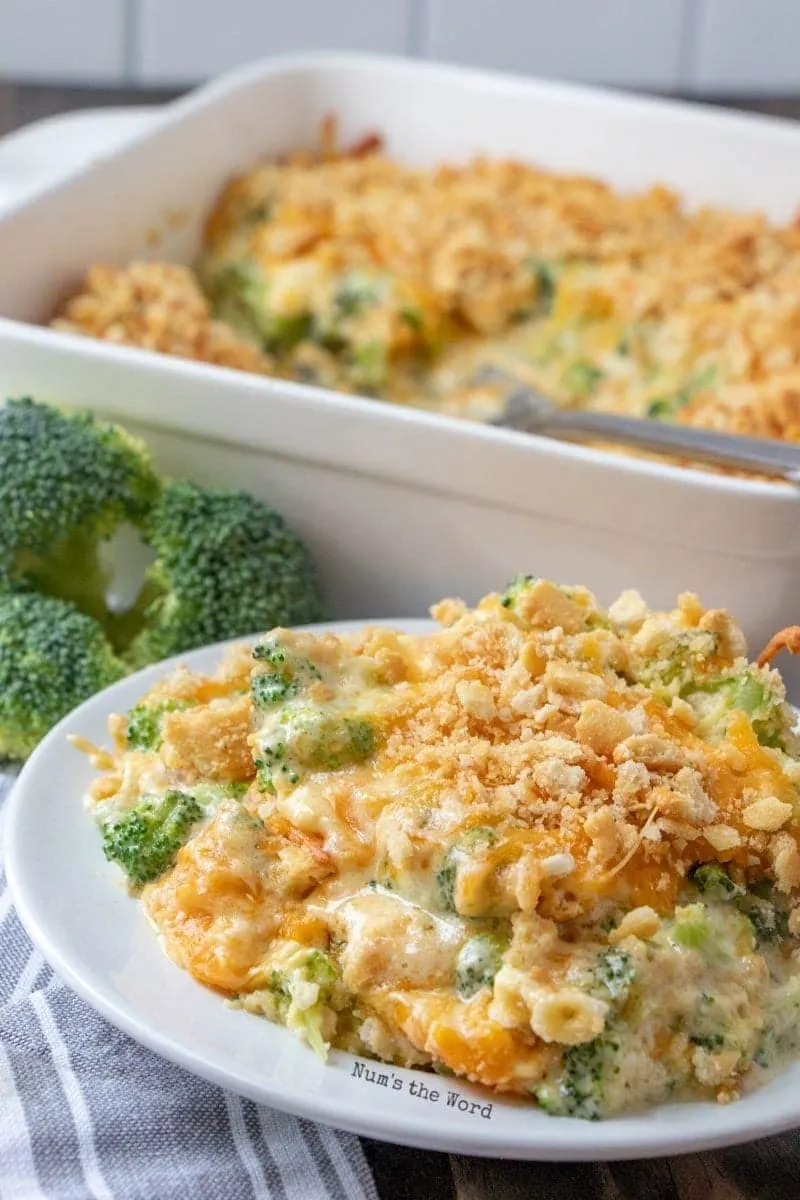 Yield: 8 Servings
Broccoli Cheese Casserole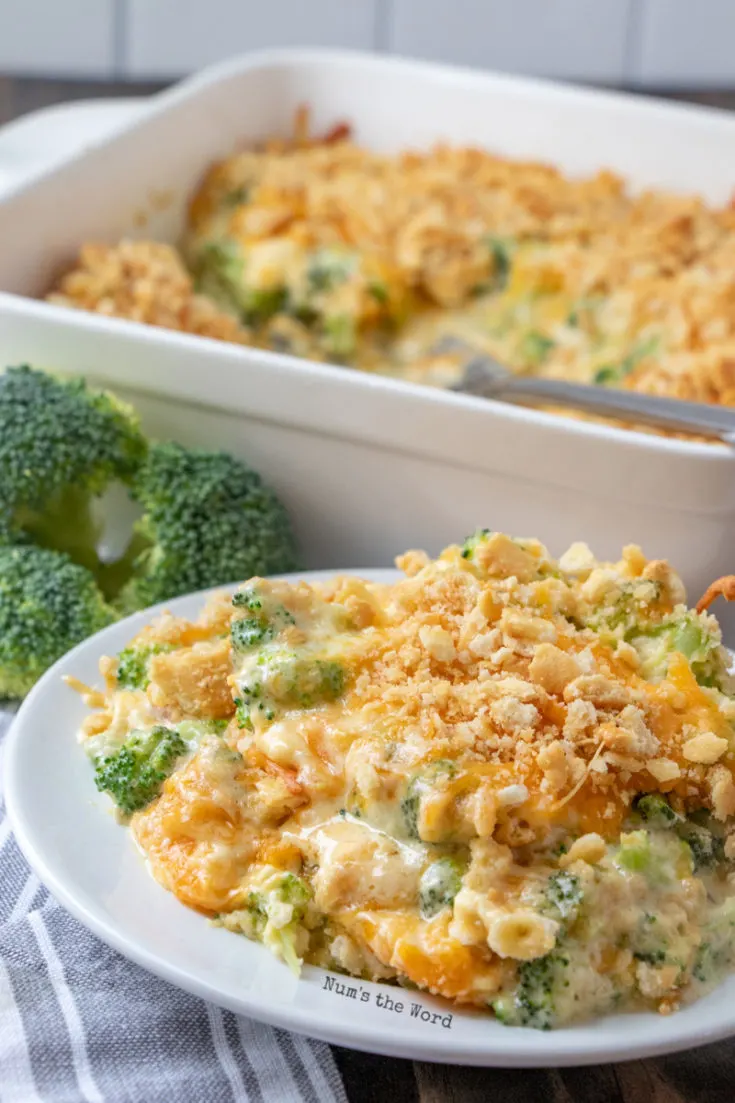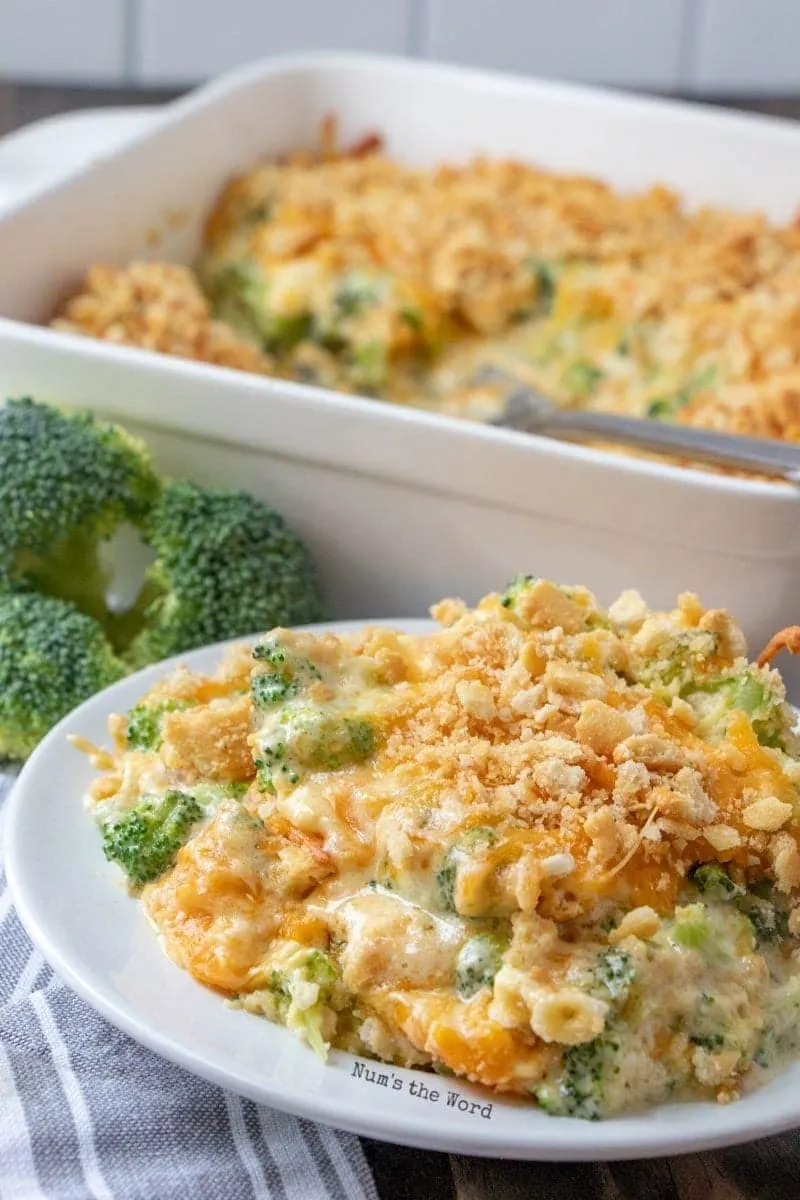 Broccoli Cheese Casserole is the perfect side dish to any meal. Easy to prepare, tastes delicious and is a crowd pleaser! A family favorite recipe!
Ingredients
4 cups chopped broccoli
1 (10 ounce) can of cream of chicken soup
1 cup mayonnaise or miracle whip (we prefer mayo) Could also substitute Greek yogurt or sour cream.
1/4 cup of butter melted (1/2 stick)
2 large eggs, slightly beaten
1/2 medium yellow onion finely chopped
1/2 teaspoon salt
1/4 teaspoon pepper
1 1/2 cups extra sharp cheddar cheese
1/2 sleeve of Ritz crackers, crushed
Instructions
Preheat oven to 350*F
Place broccoli in a steaming basket on stove and steam for 5 minutes or until broccoli is tender to a fork.
Remove broccoli from stove and chop into bite sized pieces. Place into a medium size mixing bowl.
Add to broccoli, soup, mayonnaise, butter, eggs, onion, salt and pepper. Mix well.
Add 3/4 cup of cheese to broccoli mixture and mix well.
Spray a 8x8 square casserole dish with cooking spray.
Pour entire contents into an 8x8" square baking dish.
Top with remaining 3/4 cup of cheese and Ritz crackers.
Bake for 30 minutes or until cheese is melted and top is golden.
Nutrition Information:
Yield:
8
Amount Per Serving:
Calories:

254
Total Fat:

20.2g
Saturated Fat:

6.3g
Cholesterol:

72mg
Sodium:

689mg
Carbohydrates:

15.9g
Fiber:

1.4g
Sugar:

3.5g
Protein:

4.4g
Originally Posted: March 11, 2015
Photos & Text Updated: November 19, 2019
Text Updated: April 23, 2022