Turkey, Broccoli & Stuffing Casserole is the ultimate leftover Thanksgiving dish.  A great way to use up what you already have on hand for a tasty, quick next day meal!
This post contains affiliate links.  If you click on an affiliate link and make a purchase, I will make a small percentage on your purchase. This helps keep this website running! Thank you!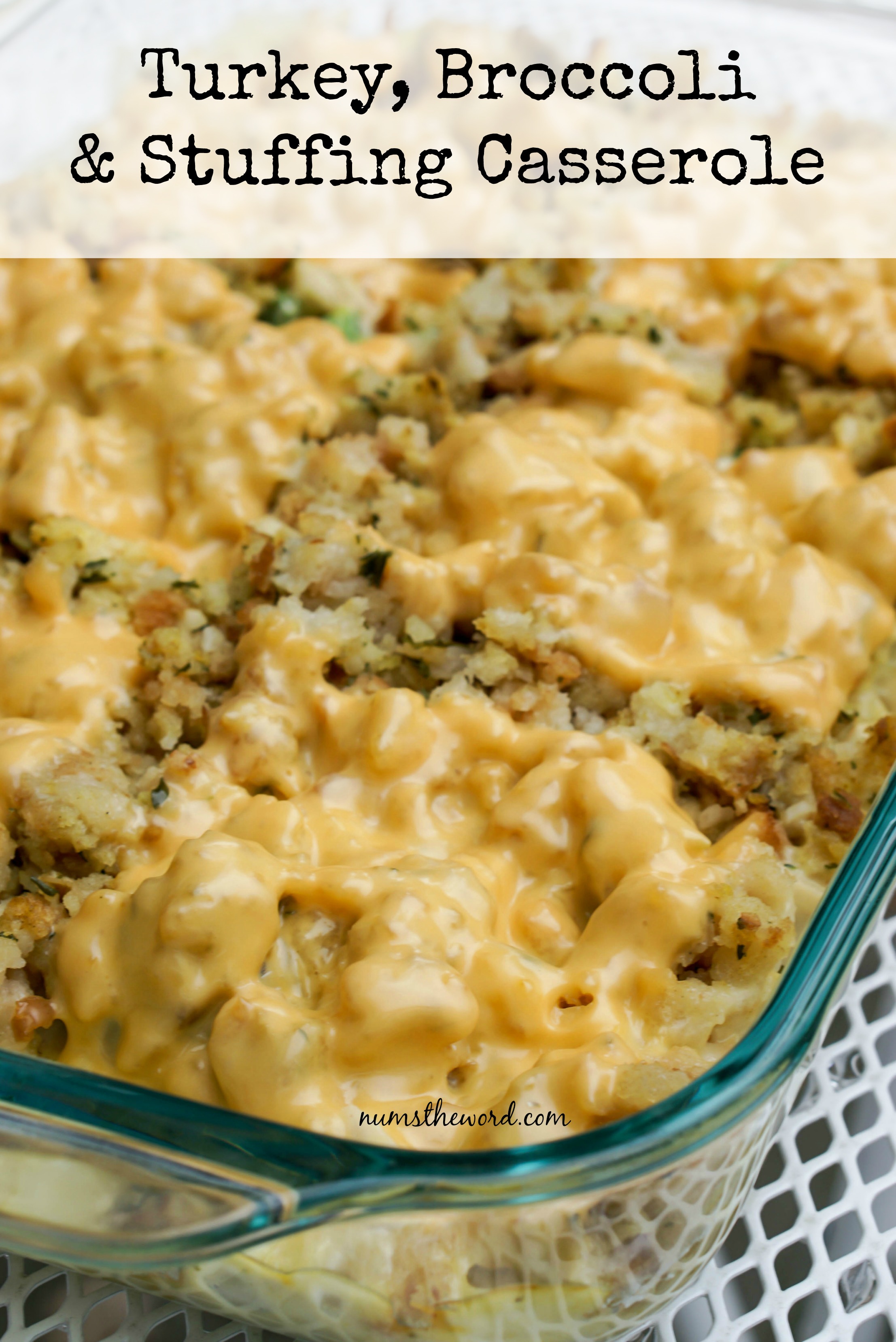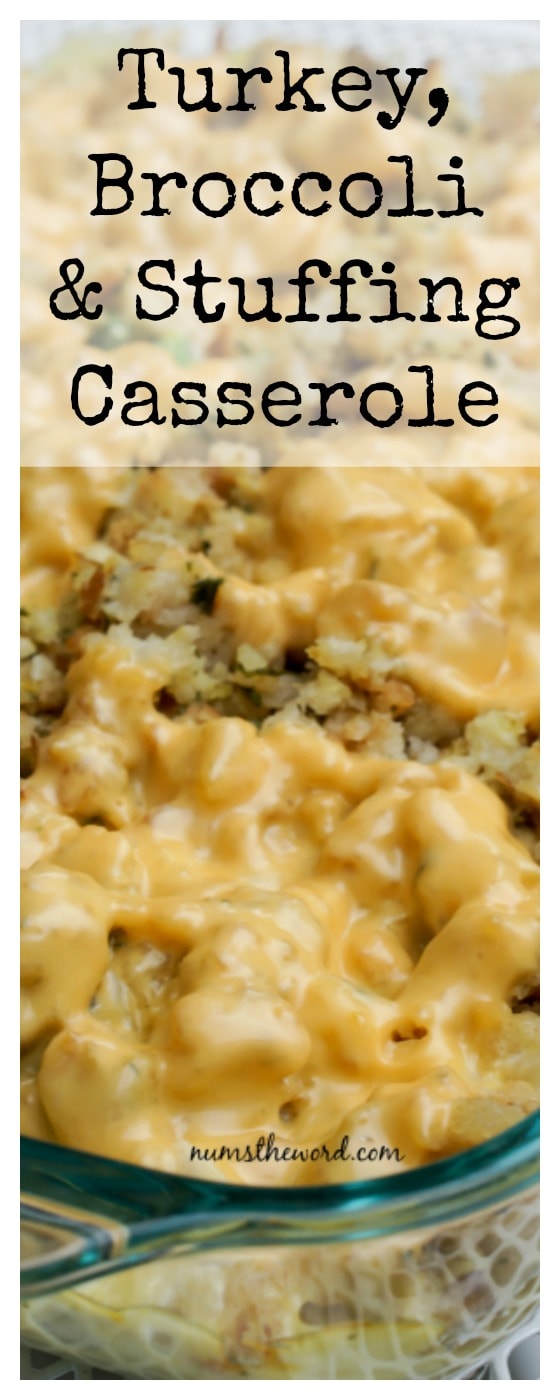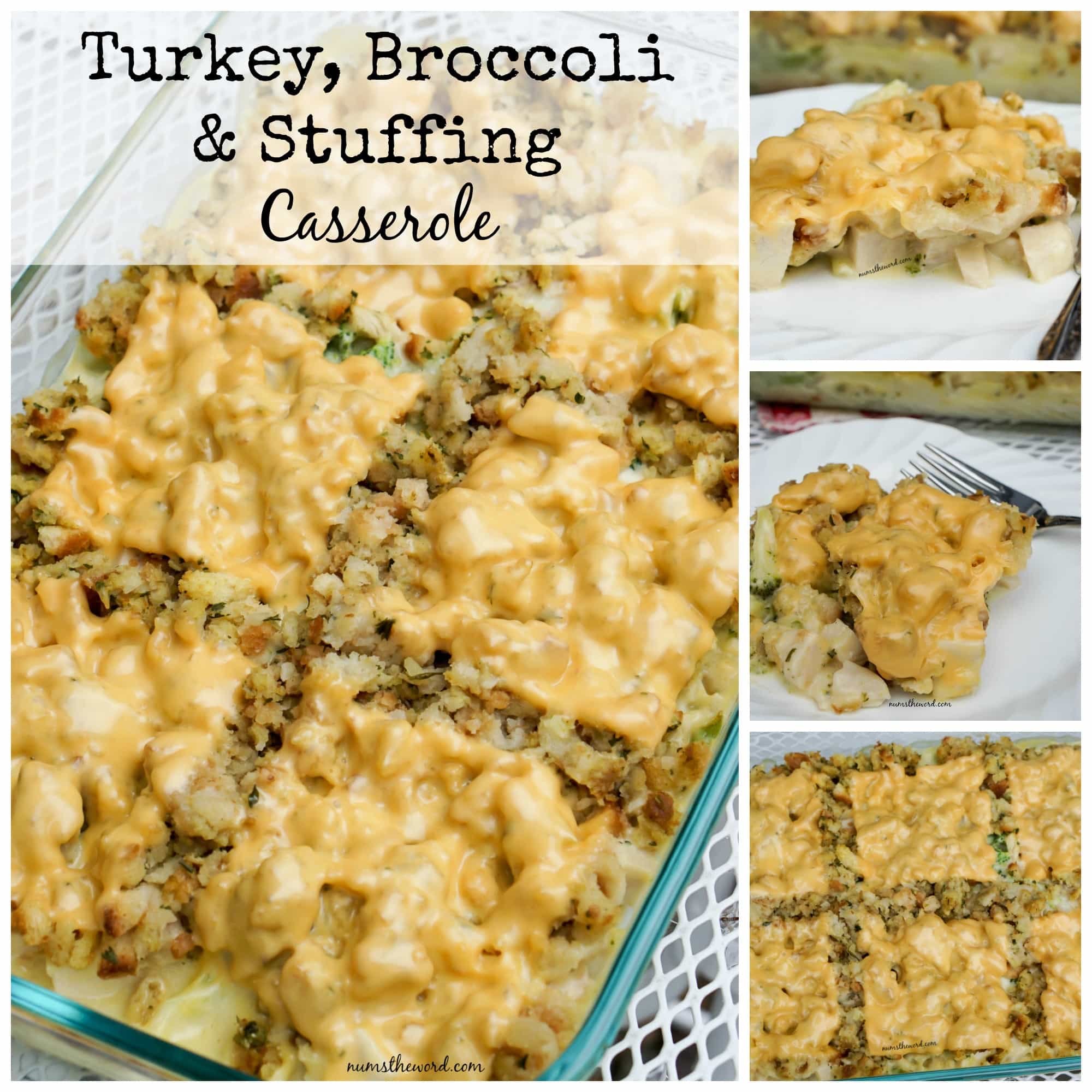 Turkey, Broccoli & Stuffing Casserole is another fabulous creation of my Mother-in-Law Liz.
Now before you go saying this is a seasonal dish, let me tell you that we eat this year round with one exception.
During every month BUT November, we use Chicken instead of Turkey.
I love this simple dish because it's a 30 minute or less meal that uses up some of the fabulous leftovers I suspect you'll have still sitting on your table after Thanksgiving.
If you are anything like us, we tend to have at least 8 side dishes at our Thanksgiving meal and find it impossible to eat it all.
But really, isn't that what Thanksgiving is all about?
Leftovers?
Don't we all make a turkey that is far too big, just so we can have leftovers?
The same concept goes for sides to.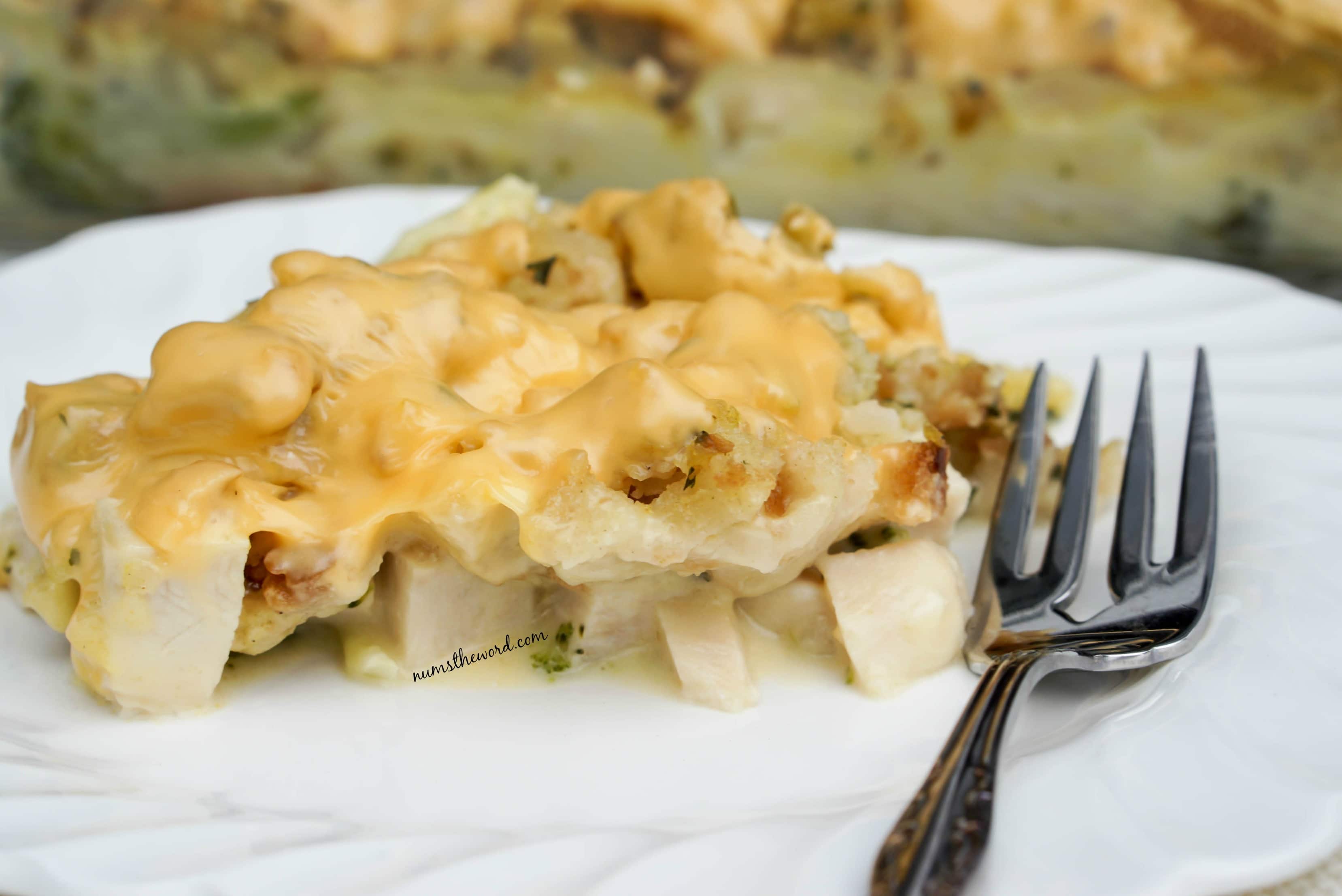 I am a total side dish junkie.
I can't get enough of them!
This Turkey, Broccoli & Stuffing Casserole is the absolute perfect next day meal because you already have two of the main ingredients in your fridge.
Leftover Turkey and leftover stuffing.
Don't go buy new stuffing or dressing, just use what you have.
Obviously it was delicious, no matter the flavor you picked, so use that to whip up this dish.
For my husbands sake, I should probably put a disclaimer here, that broccoli can be optional.
I prefer to have the broccoli with my casserole, but my husband on the other hand would prefer to not pick it out.
So if you have non veggie eating spouses, I suggest you do half broccoli and half non just so there is continual peace in your home.

Then after dinner, let the holiday activities commence, the movies be watched and the battle of never ending Phase 10 begin.
I know for us we try to plan fun activities for our kids, things that are quirky and unique to the holiday and  something that forces us off the couch.
We also like to talk about the things we are thankful for and play a game or two.
We do not join the crowds at the movie theaters or do Black Friday shopping.
Ok, maybe once in a blue moon, but really, I'm more of an online shopper myself.
Instead we stay home, spend time with our family and create as many memories as we possibly can.
Because to us, that's what the holidays are all about.
What are your favorite Thanksgiving traditions?
Yield: 6 Servings
Turkey, Broccoli & Stuffing Casserole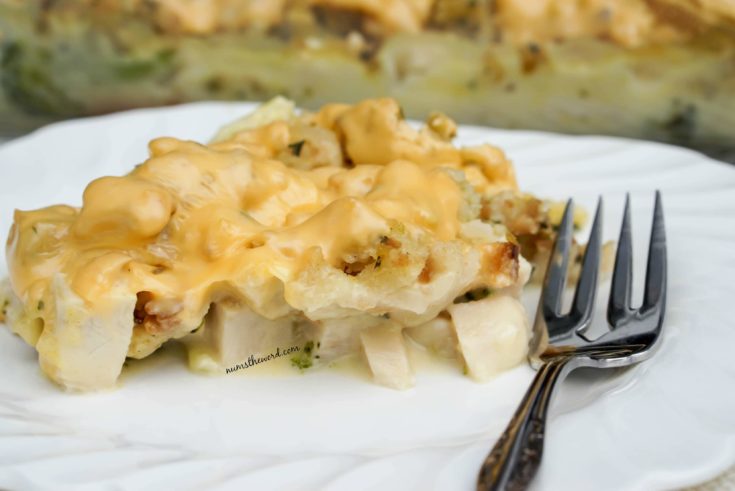 Ingredients
1 can cream of chicken soup
8 ounces of sour cream
3 cups cooked Turkey, diced - leftovers work great! Or use Rotisserie Chicken!
1 box of stuffing mix, prepared - or leftovers
2 cups of frozen broccoli - or fresh
6 slices American Cheese
Instructions
Preheat oven to 350*F
In a bowl, mix the chicken soup, sour cream and turkey (or rotisserie chicken).
Place the chicken mixture in a sprayed 8x11 casserole dish.
Microwave broccoli for 2 minutes in pouch or box. If using fresh, boil for 5 minutes, until tender.
Drain water from broccoli well. Sprinkle warmed broccoli on top of Turkey.
Cover broccoli mixture with prepared stuffing.
Bake for 18 minutes.
Remove from oven and top with American cheese.
Bake for another 2 minutes or until cheese is melted.
Remove from oven and devour immediately!
Other Thanksgiving Dishes You'll Love...