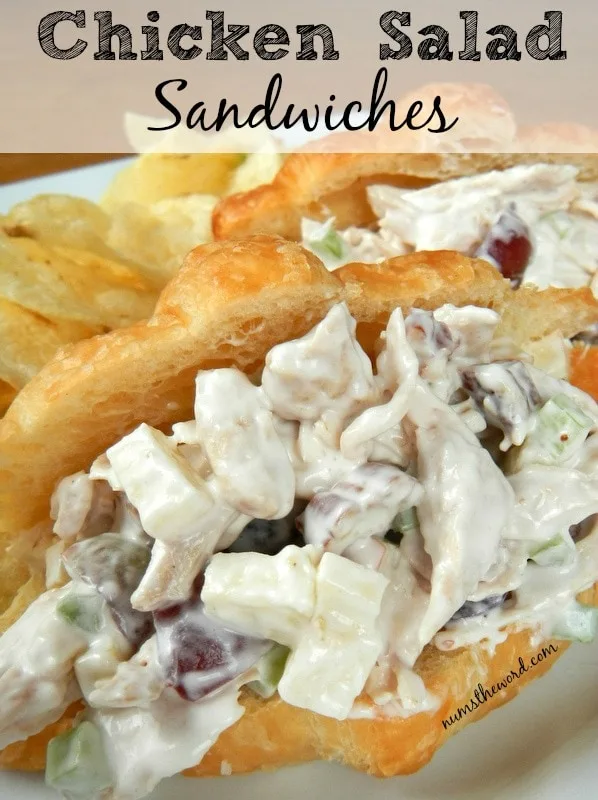 I love chicken salad sandwiches.
Well….let me be more clear. I love MY chicken salad sandwiches. I'm not a big fan of other peoples.
There is one big reason for this…most chicken salad sandwiches taste sour to me.
It's that crazy amount of mayonnaise in them.
To combat the sour mayonnaise flavor I add whipping cream.
It sweetens it up and gives this sandwich flavor and it's my secret ingredient.
I've only ever had one other chicken salad sandwich where they did that.
I was at a wedding and it was served.
Everyone RAVED about the sandwiches and how divine they were. How they were the best tasting they'd ever had.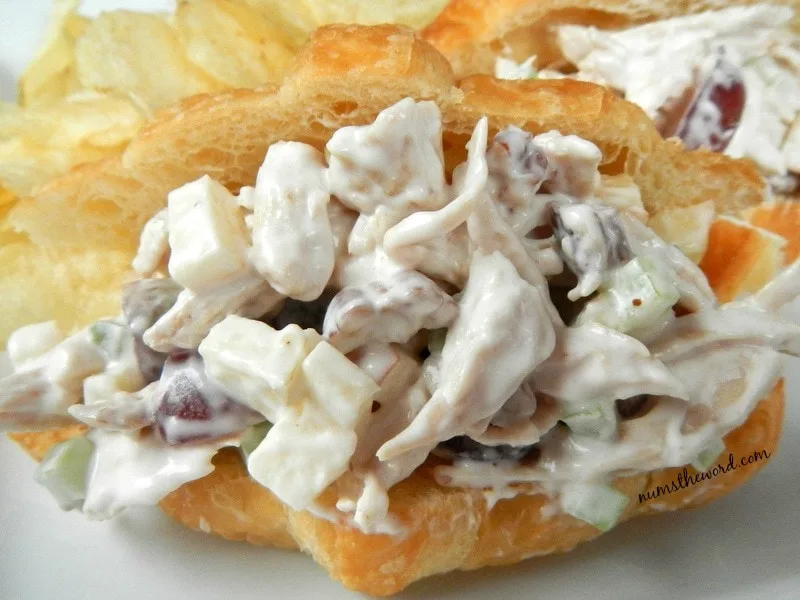 I just snickered to myself and thought…yep, it's the whipping cream that took the chicken salad sandwich from blah to divine.
Some might think I'm too heavy handed with my whipping cream. If so, then add less. Really it's all about you and your taste buds.
As for me, this is my preferred ratio.
Also, adding the pecans is not an every time thing for me. Generally speaking, it's only occasionally.
I usually make it without pecans because my husband prefers it without. I though enjoy the added flavor and keep them in when he's not interested in joining me in a chicken salad sandwich.
I've also been know to add what I have on hand. If I don't have grapes I might add Craisins. Don't be shy about adding in your favorite ingredients.
Chicken Salad Sandwiches are one of my favorite lunches.
I love them because they are easy to whip together, work great with leftover chicken AND it makes a great packed lunch for the office or a picnic.
If you've never tried Chicken Salad Sandwiches with whipped cream, then you really should give this version a try.
Yield: 6 sandwiches
Chicken Salad Sandwiches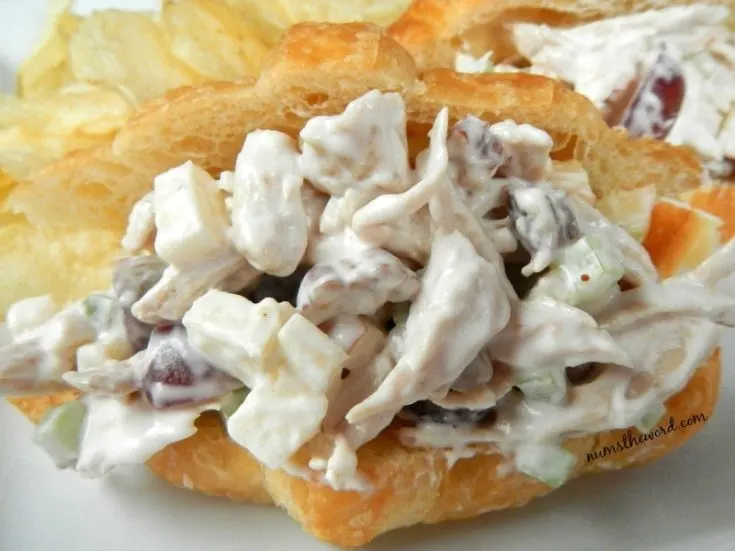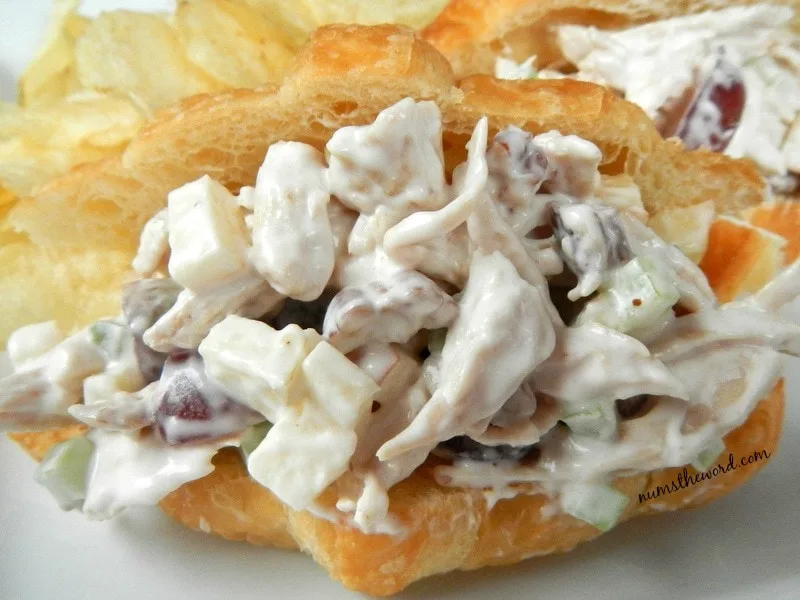 Ingredients
1 cup shredded precooked chicken (I use rotisserie)
1/4 cup celery, diced
1/4 cup pecans, diced (optional)
1/2 cup grapes, halved
1/2 cup apples, diced
1/2 cup mayonnaise
1/2 cup heavy whipping cream, whipped to soft peaks (do not add anything to it, just whip the cream)
Lettuce (optional)
Salt & Pepper (optional)
Instructions
In a bowl combine chicken, celery, pecans, grapes and apples.
Add mayonnaise and heavy whipping cream. Mix well.
Serve on sliced croissant or bread.