This Roasted Turkey & Avocado BLT is a Panera Bread Company Copycat Recipe. This sandwich is a great way to use up leftover Turkey or substitute for Rotisserie chicken if that's what you have on hand! A simple sandwich packed with flavor that is perfect for lunch or dinner!
This post contains affiliate links.  If you click on an affiliate link and make a purchase, I will make a small percentage on your purchase. This helps keep this website running! Thank you!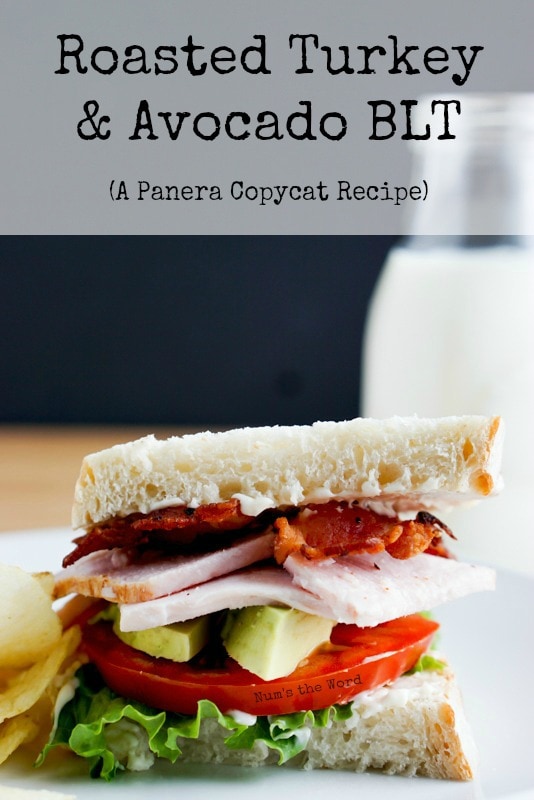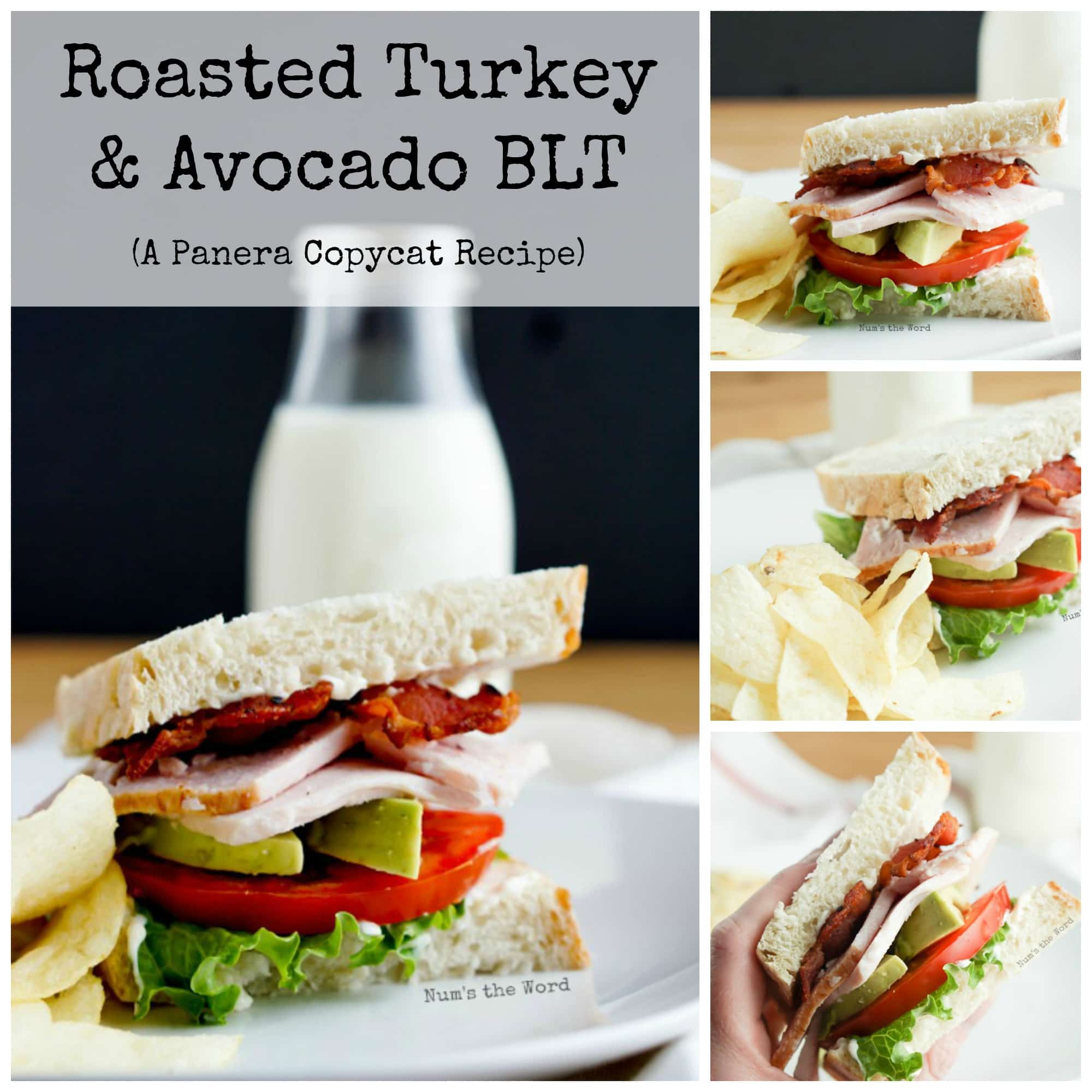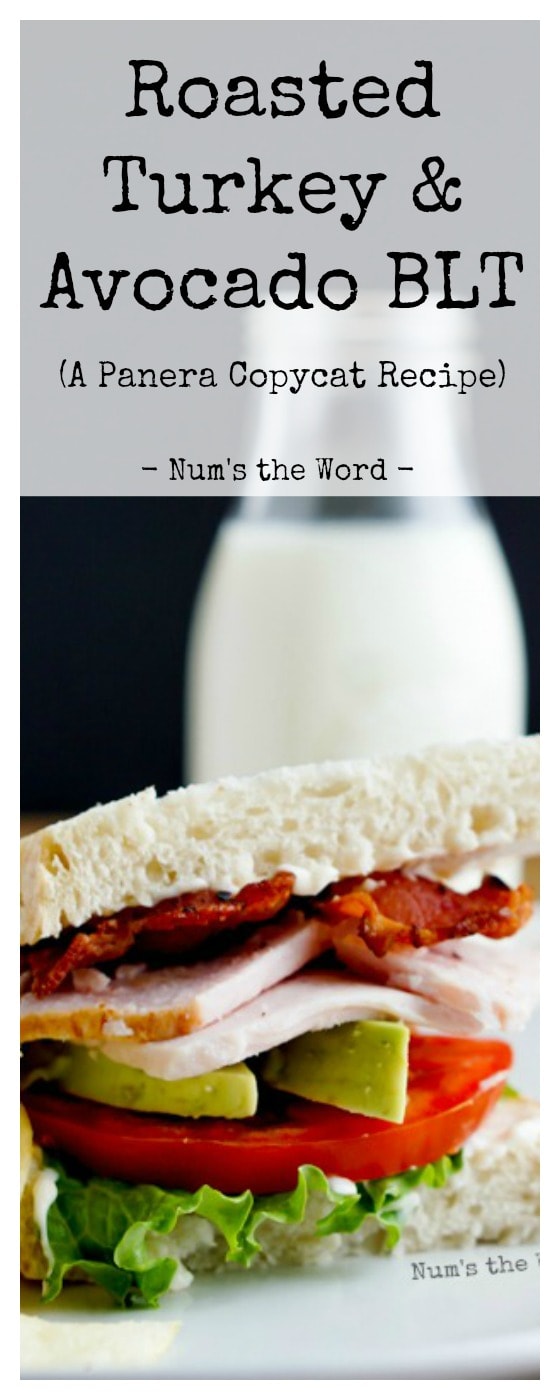 The other day my husband and I were kid free and running from one place to another for church meetings.
We decided to stop for a moment at Panera Bread Company for dinner.
Now I'm a creature of habit.
I always order the same thing and rarely deviate.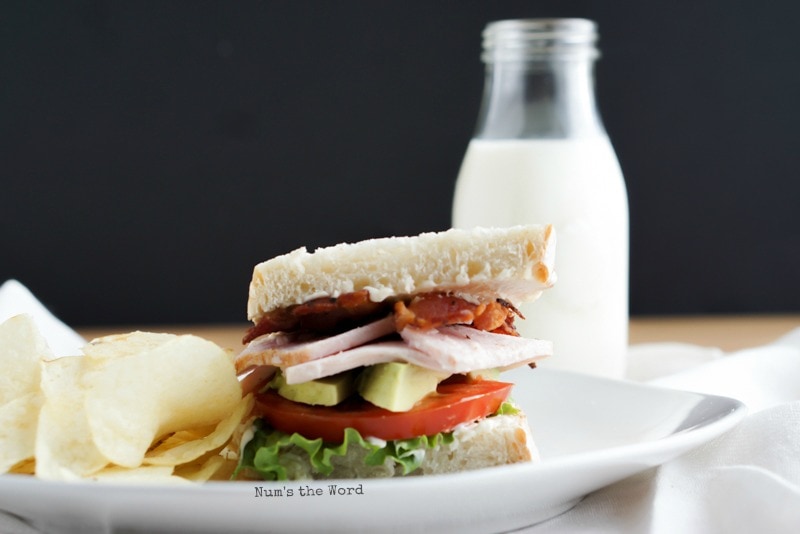 However, on this occasion I decided to be bold and try something new.
I ordered the Roasted Turkey & Avocado BLT.
The sandwich was thick and packed full of some of my favorite foods (like avocado and bacon) and each bite was delicious.
As I was sitting there eating this tasty sandwich, my mind was thinking of how to recreate it at home.
Let's be honest, Panera is expensive.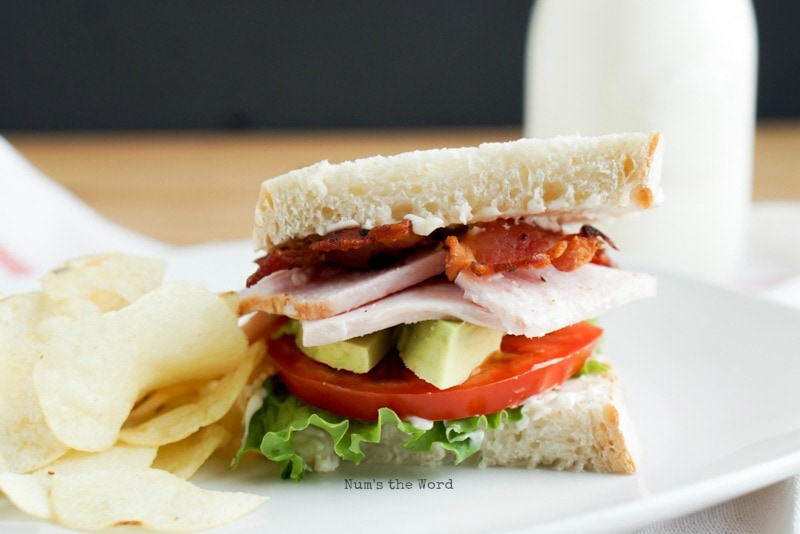 And for us, it's not a place we go every day due to the cost of a meal.
So I knew we wouldn't be back for a while and if I wanted to eat this sandwich again, it would have to be from home.
A few days later I ran to the store, bought all the ingredients and fell in love all over again.
This sandwich has it all and is PERFECT for leftover turkey!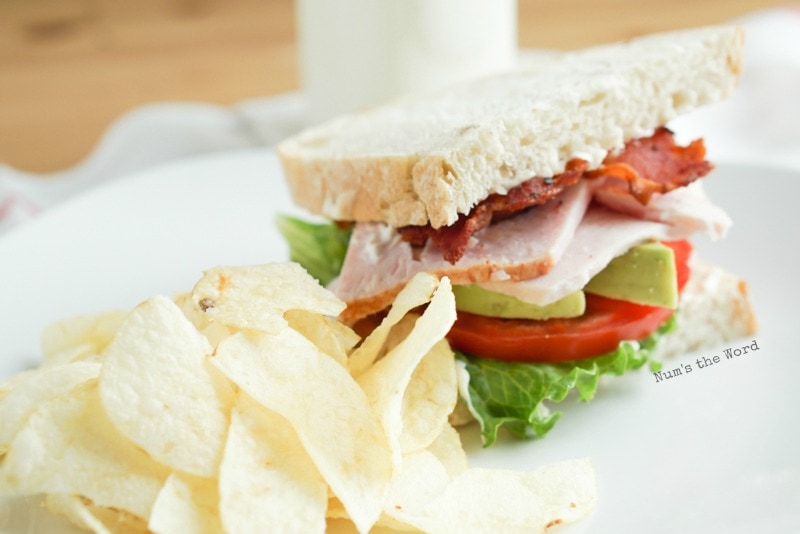 I love when I can re-purpose an ingredient that is meant for one item but can be used in another!
However if you don't have leftover turkey begging to be used, you can buy carving board turkey or a pack of deli style turkey.
All will produce a tasty sandwich that will melt in your mouth.
One more tip is that you can also use Rotisserie Chicken.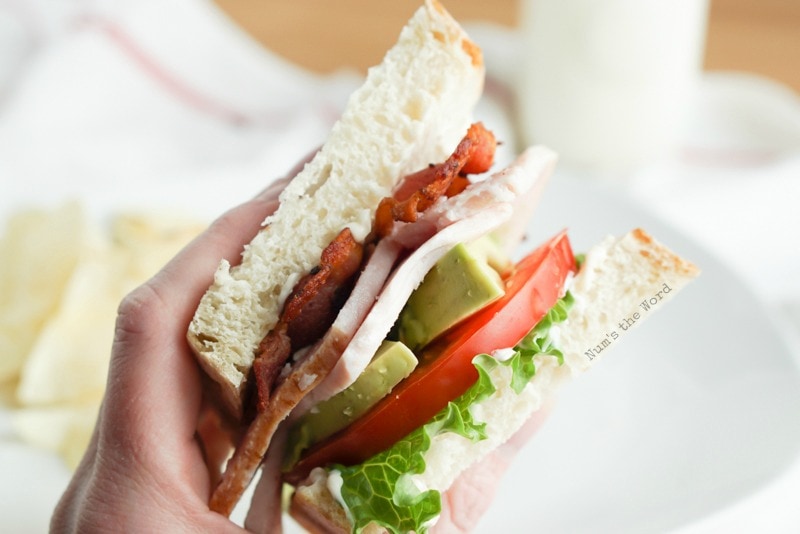 Yes that would technically make this sandwich a CHICKEN & Avocado BLT.
However I always interchange the two with what I have on hand and it always turns out great.
This sandwich is thick, hardy, packed with flavor and one of my new favorite sandwiches!
If you love Panera and BLT's, then I hope you'll try this Roasted Turkey & Avocado BLT!
Yield: 1 Sandwich
Roasted Turkey & Avocado BLT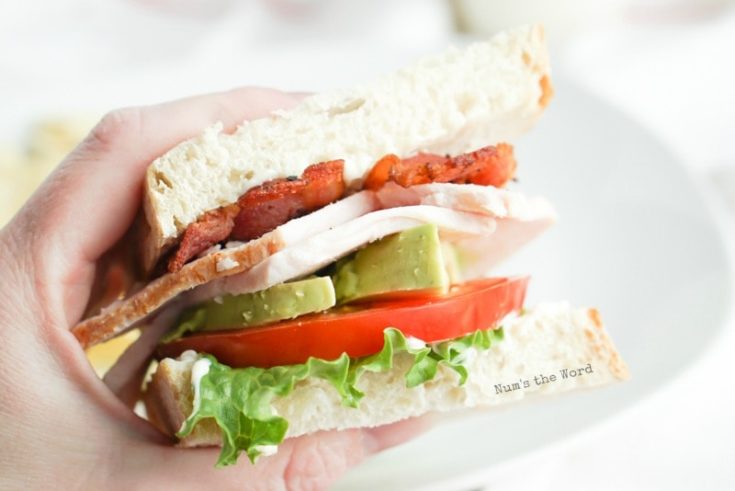 Ingredients
2 slices of sour dough bread
2 Tablespoons of mayonnaise (or more if you desire)
Leafy lettuce
Tomatoes, sliced
Avocado, sliced
Roasted turkey - Leftovers or you can by carving board style turkey or sliced turkey too!
Crispy Bacon
Instructions
Spread mayonnaise on one side of each slice of bread.
Layer lettuce, tomatoes, avocado, turkey and bacon onto one slice of bread and top with second slice of bread.
Cut in half, add chips and devour!
Other Sandwiches You'll Love...