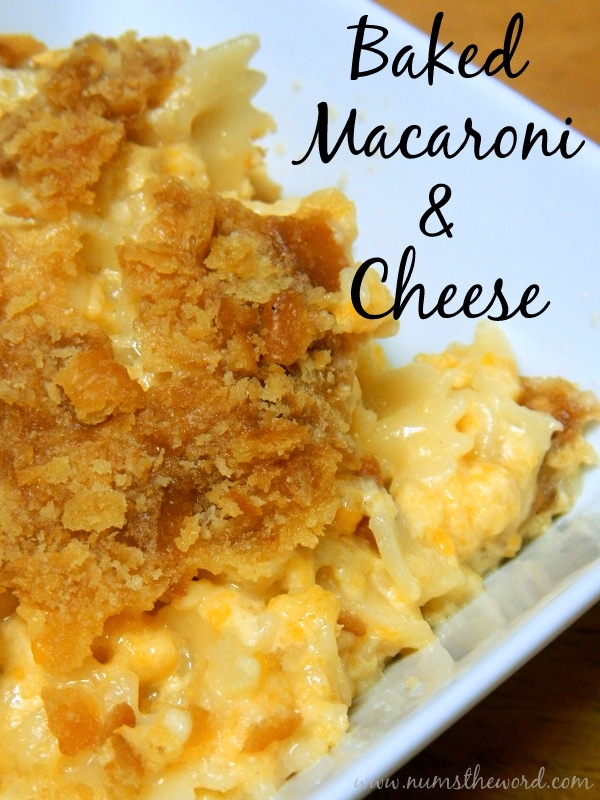 With a toddler in the house, one of the foods you can count on to be a regular at meal times is Macaroni & Cheese.
We seem to go through phases with certain foods and macaroni & cheese has certainly withstood the waves of likes and disliked food.
Macaroni & cheese is one food that everyone loves. You can eat it as a main dish or a side dish. It's kid friendly, adult friendly and homemade macaroni and cheese tastes creamy and delicious.
This homemade macaroni & cheese version doesn't come in a blue box and certainly doesn't have powdered anything in it. Real ingredients for real people.
Now if you are like us, we can't seem to eat macaroni & cheese in our house unless it is accompanied with corn. They compliment each other so well that we generally just mix the two together, not even bothering with keeping the two separate!
This macaroni & cheese is delicious. It's super easy to make and can be whipped together in a pinch and tossed in the oven.
If you've grown tired of good ol' blue box, whip up a batch of this. I bet you have all the ingredients in your pantry just waiting to be used!
This recipe contains Amazon affiliate links as a free service to you!
Ingredients
1 Tablespoon salt
2 1/2 cups Elbow Macaroni
1/4 cup butter
1/4 cup all-purpose flour
4 cups milk
1/2 teaspoon salt
2 cups shredded cheddar cheese
1/4 cup butter, melted
1 sleeve ritz crackers, crushed
Instructions
Preheat oven to 350 degrees F
Fill a large pot with water and add 1 Tablespoon of salt. Bring to a boil.
Stir in the macaroni and cook uncovered until pasta is cooked through but firm to the bite. (about 8 minutes depending on your stove). Turn burner off, remove from heat and drain.
In a separate large skillet {or dutch oven}, combine 1/4 cup of butter, and flour over medium to low heat until a thick paste is created.
Slowly add all the milk to the flour paste mixture, 1/4 cup at a time stirring well to incorporate each time before adding the next 1/4 cup so that the roux stays creamy and smooth. DON'T PANIC at this stage. Your mixture will become thick and goopy first then will thin out. Just keep adding the milk 1/4 cup at a time and mixing well after each addition and you'll get a perfect roux.
Add salt and cheddar cheese and stir until cheese has melted and sauce has thickened.
Pour noodles into the cheese mixture, stir to combine and then pour the entire mixture into a 9x13 casserole dish. {If using dutch oven, just bake in dutch oven, no need to dirty another pan!}
Mix the melted butter & crushed Ritz crackers together. Sprinkle on top of Macaroni.
Bake in oven for 45 minutes until top is golden.
Serve Immediately
https://numstheword.com/baked-macaroni-cheese/
Recipe adapted from All Recipes
Items recommended for this recipe include…
Another Recipe We Think You'll Love…